Aberdeenshire Ice Cream Trail
Who doesn't love ice cream?! An ice cream cone is one of those treats that you will always enjoy no matter how old you are. All around Aberdeenshire there are a great many delicious ice cream shops, so as summer began, I decided to enjoy an ice cream tour!
Just be warned, trying to cram all these into one day could result in a severe ice cream overload!
Once I started this trail I realised that there are some weird and wonderful flavours out there. Although I'm a vanilla-or-mint-chocolate-chip-kind-of-person, I thought it would be fun to find the wackiest ice cream flavour in Aberdeenshire!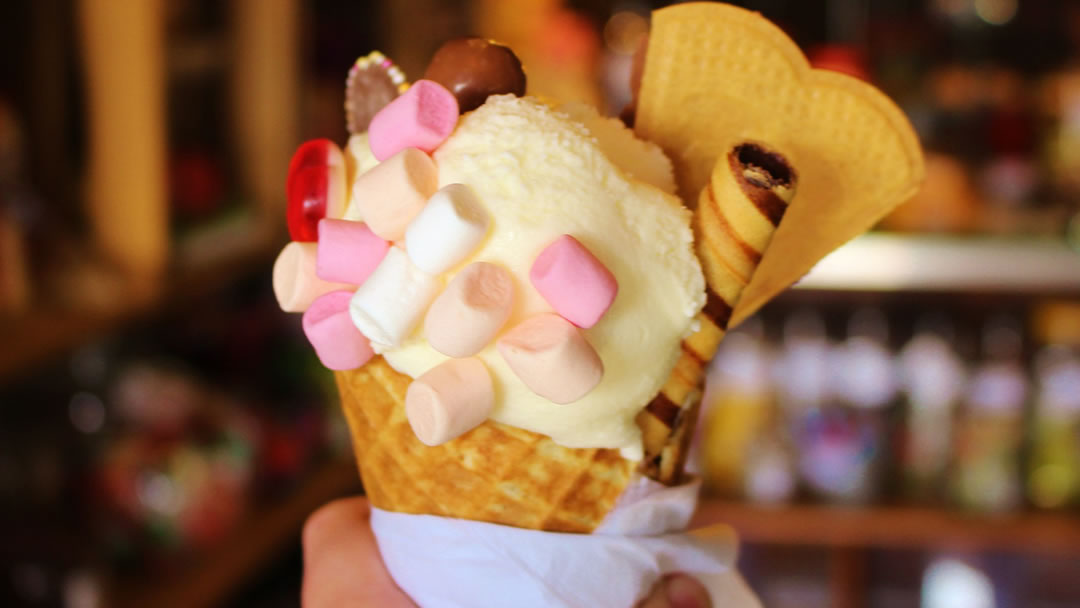 Aunty Betty's, Stonehaven
We have to start in Stonehaven at Aunty Betty's, we can't miss it out! Did someone say toppings?! Aunty Betty's is a must-stop ice cream shop, located on the beach esplanade, beside the outdoor swimming pool. Check out (above) this one scoop waffle cone with vanilla ice cream and a few added extras (yes that's only one scoop!)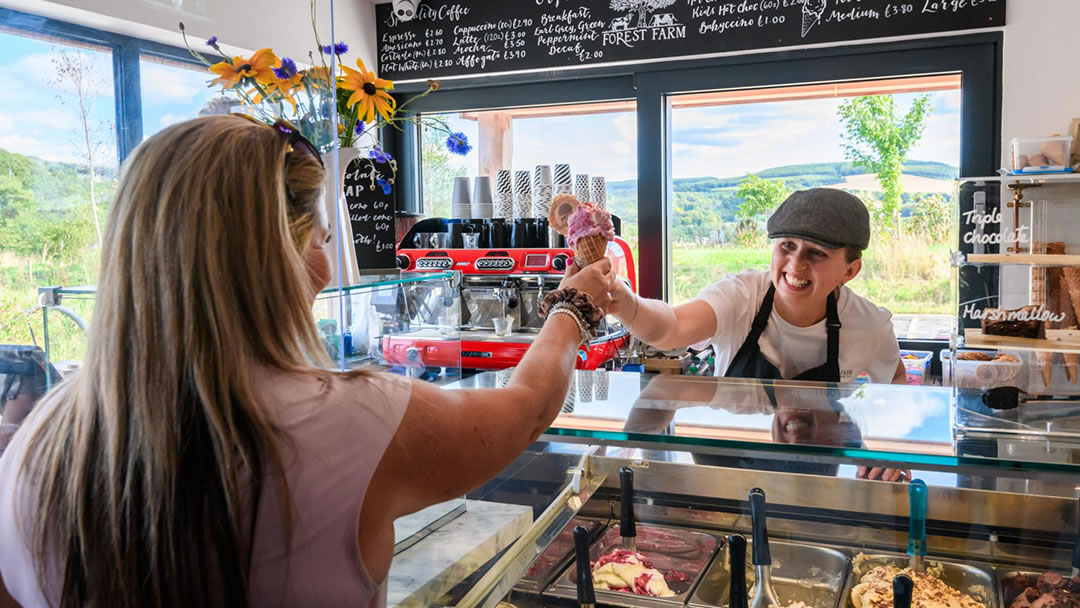 Forest Farm, Kinellar
Around 30 minutes from Aberdeen, you can find Forest Farm – an organic dairy farm serving homemade gelato and cakes, coffees and they are even home to Scotland's first milk vending machine! With flavours ranging from biscoff to strawberries and cream, there is something suited to everyone's tastes. You can even buy tubs of the ice cream to take home and enjoy! Everything is served to take away, but there is plenty of outdoor seating to relax and enjoy your ice cream in the sun.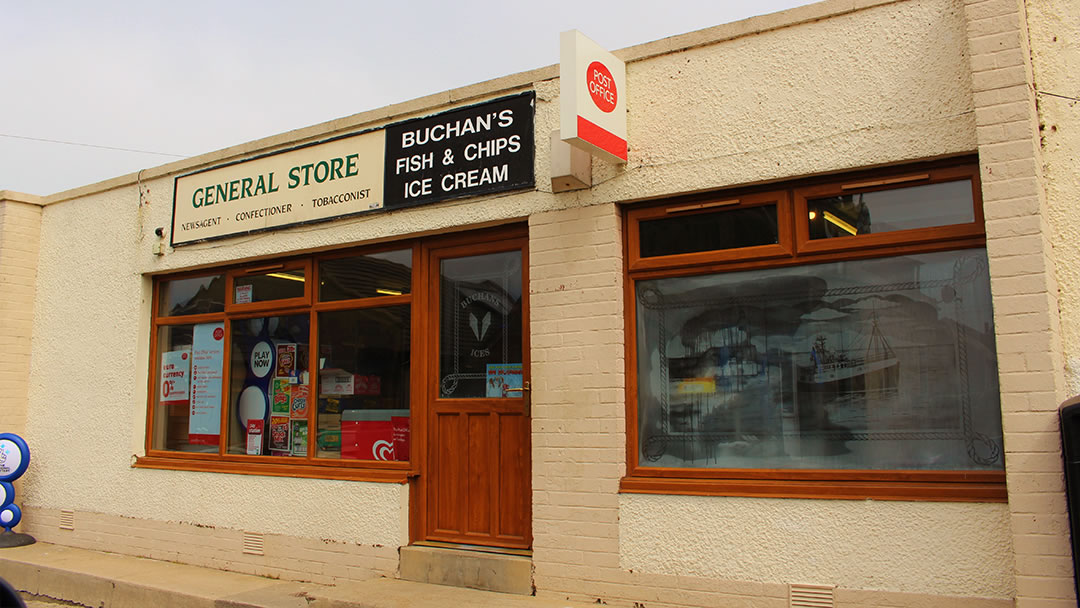 Buchan's Ices, St Combs
Nestled away in the village of St Combs is a true hidden gem, 'Buchan's Ices', known only to local people. Here you can find an array of homemade ice cream flavours, Whippy, milkshakes and other sweet treats! Their long-term family recipe dates back a good few years and is not to be missed out on the Aberdeenshire ice cream trail. (They also do a fab fish and chips if you fancy something else to accompany your ice cream).
Peter's Ices, Cairnbulg
Peter's Ices is situated just along the road from Buchan's and again in a small village, this one named Cairnbulg. Peter's also offers all sorts of flavours and have won many awards for their ice cream.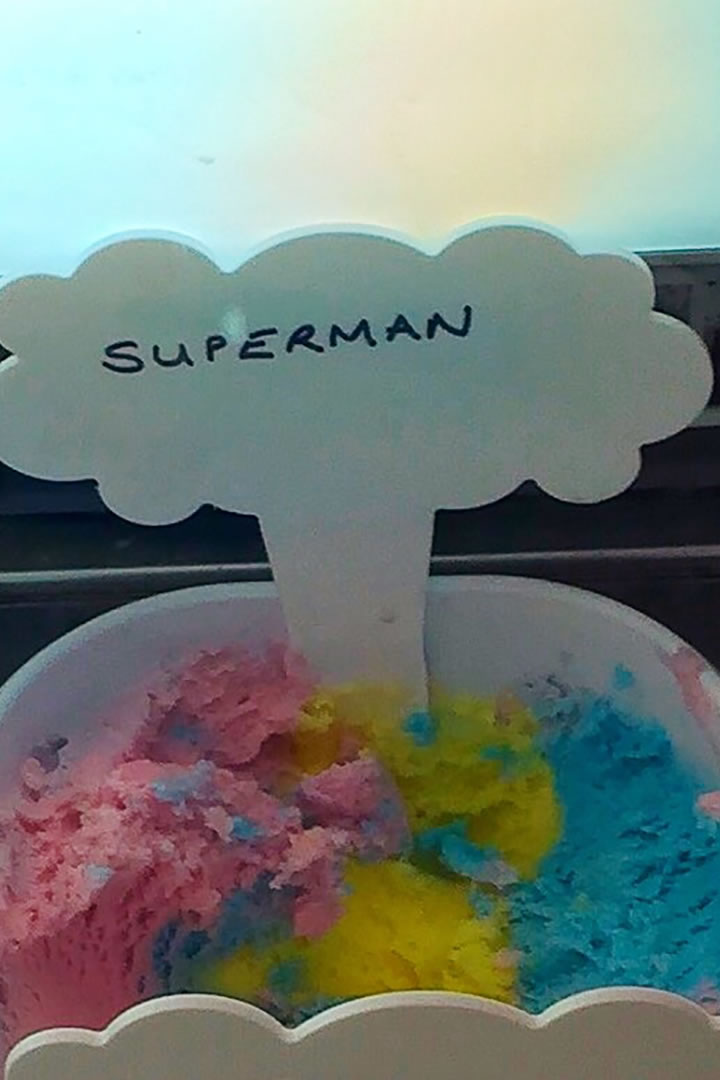 Out of all of these ice cream shops I think that Peter's deserves to win the 'wackiest flavour award', because 'Superman' flavour is definitely out of the ordinary! This colourful concoction is best described as 'fruity'.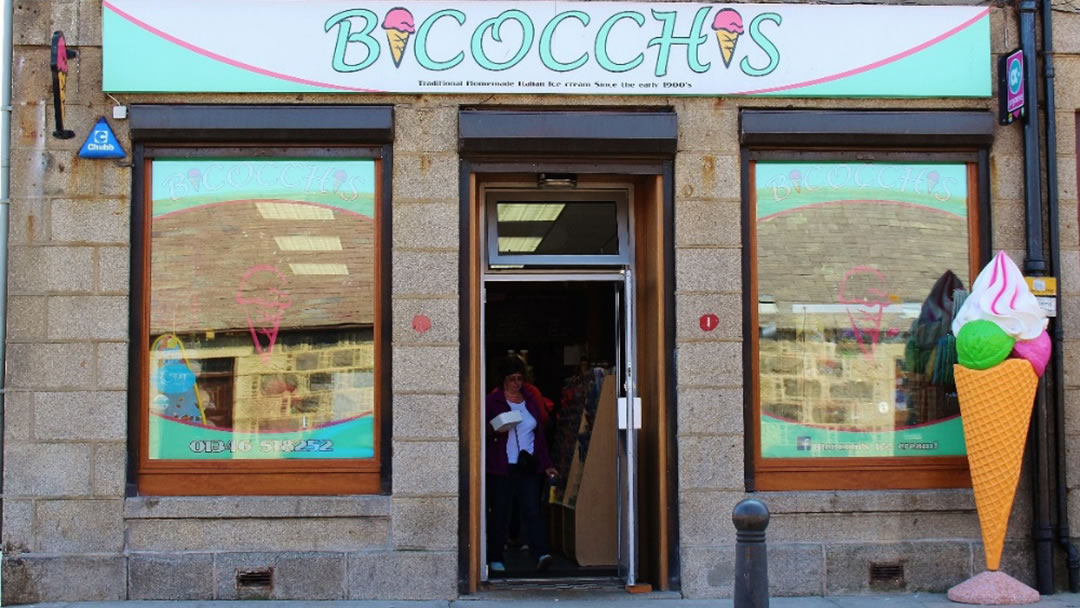 Bicocchis Ice Cream Shop, Fraserburgh
Situated in the town centre of Fraserburgh is Bicocchis Ice Cream Shop, which was established in the 1900's and is still going strong today. With flavours of all different shapes and sizes – and of course the homemade vanilla – there is sure to be something that takes your fancy. The staff are always willing to give you a few tasters to help you decide – they know it's not an easy decision!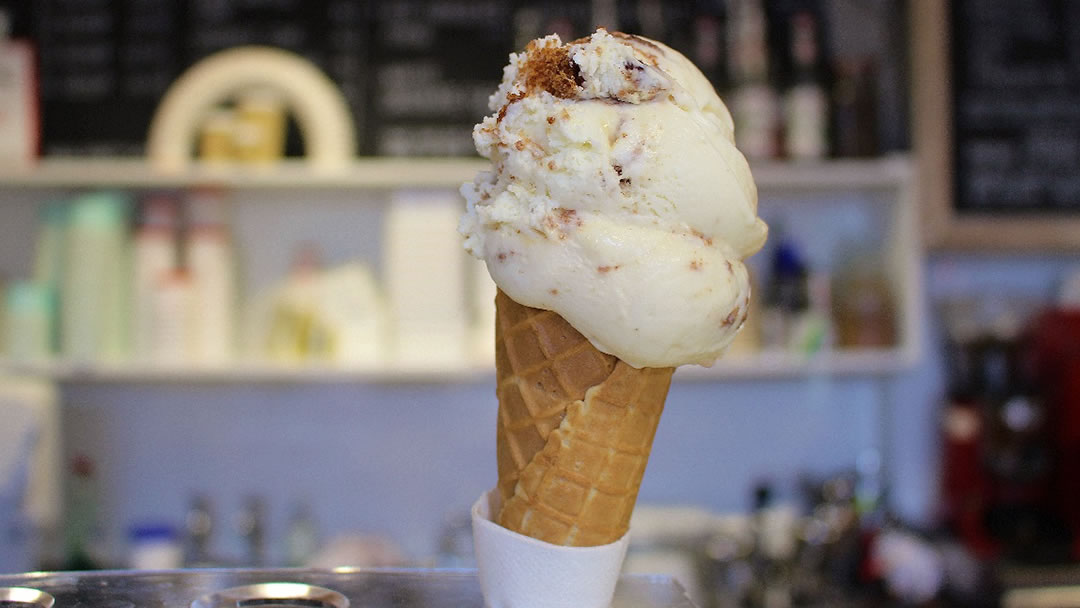 Portsoy Ice Cream, Portsoy
Portsoy is not only famous for the Scottish Traditional Boat Festival which takes place there. The town is also famous for delicious ice cream, so you should definitely visit here. Out of all the different Aberdeenshire ice cream shops, Portsoy Ice Cream (also pictured at the top of this page) wins the prize for the most flavours on offer! Pictured above is sticky toffee flavoured ice cream in a waffle cone – perfection!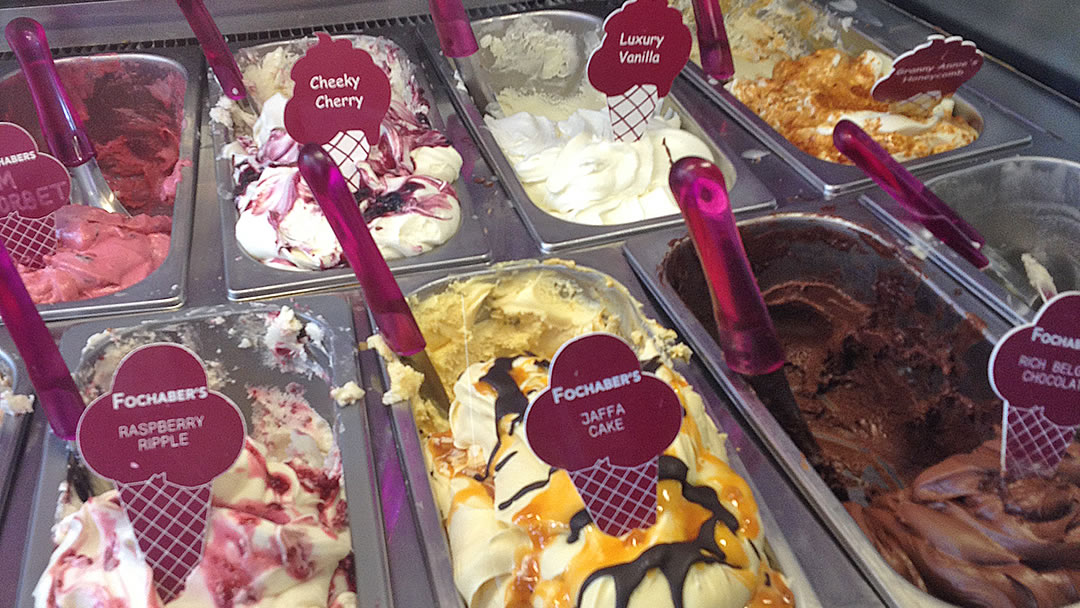 The Fochabers Ice Cream Parlour, Fochabers
Fochabers is along the Moray coast, close to Buckie and is quite a distance from Aberdeen. However, some things are worth travelling that extra mile for! The Fochabers Ice Cream Parlour offers a great range of over 26 delicious and unusual flavours. I spotted Jaffa Cake and Toffee Cheesecake, but in the end settled for 'Birthday Cake' flavour – which was very nice, and Turkish Delight, which was out of this world!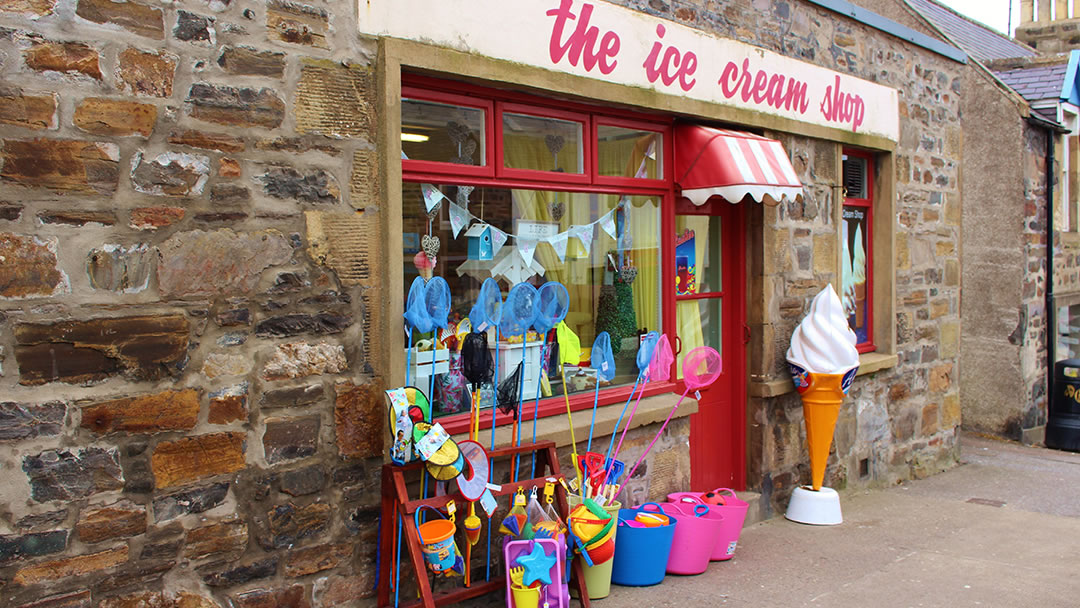 The Ice Cream Shop, Cullen
The last stop on the ice cream trail. Did I save the best for last? (In my opinion then probably yes!) Cullen is another seaside town, along the coast from Banff and Portsoy. The Ice Cream Shop in Cullen has many different flavours also, but if you want the best, then try the homemade vanilla. You will not be disappointed!
And there we have it – just a few highlights on our Aberdeenshire Ice Cream Trail! Just be warned, trying to cram all these into one day could result in a severe ice cream overload!

By
Shona Lawrance
A young quine with an energetic sense of adventure but dire sense of direction! Born and bred in the North East of Scotland with a long loving appreciation of the Scottish islands.
Pin it!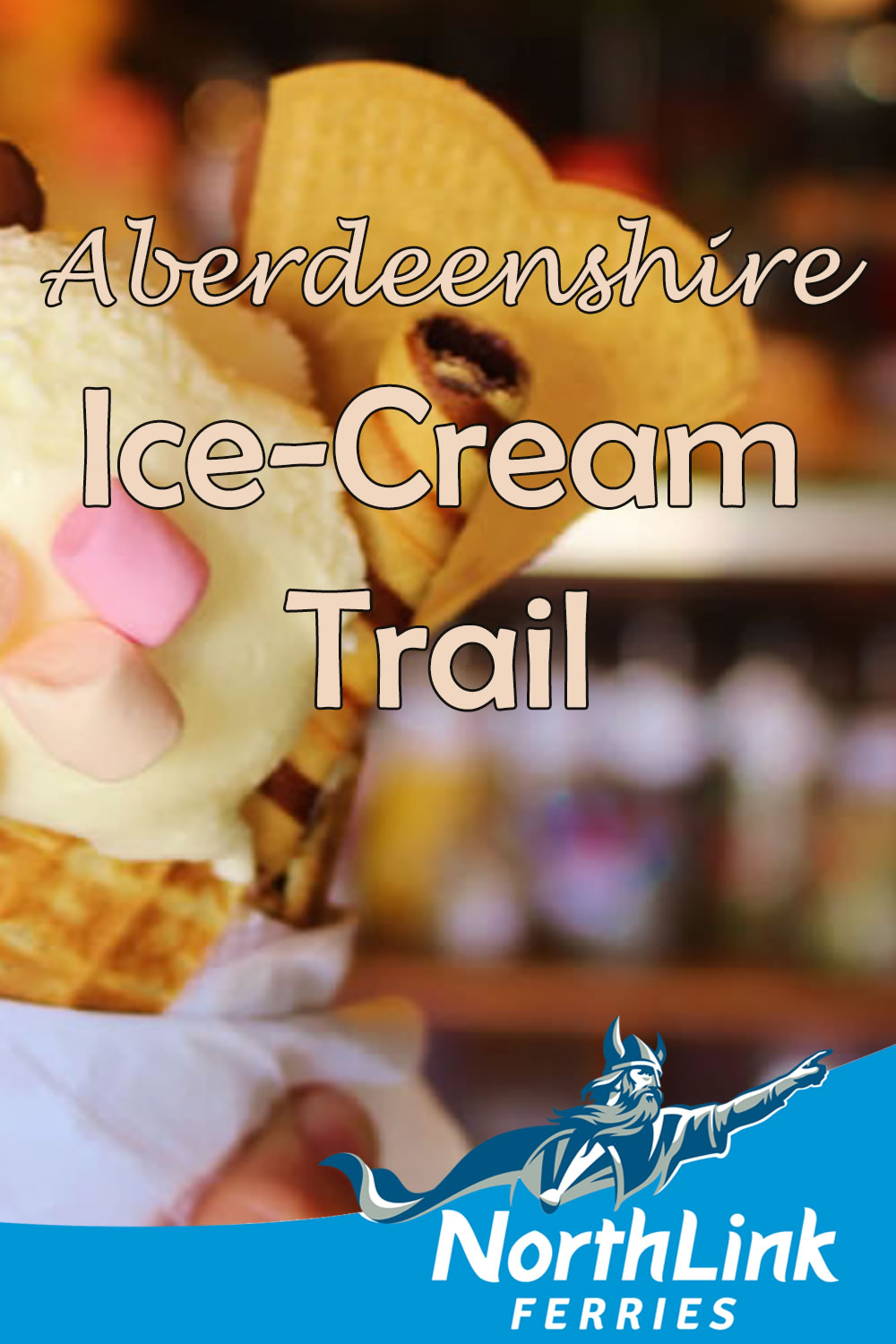 Header image: A wide range of flavours available in Portsoy Ice Cream photo © Copyright Shona Lawrance