Exploring Castles in Aberdeenshire
Aberdeenshire is a brilliant place to visit if you're interested in history, heritage and archaeology. There are some incredible castles to see around Aberdeen – each with a unique story to tell. Here are 8 of our favourites!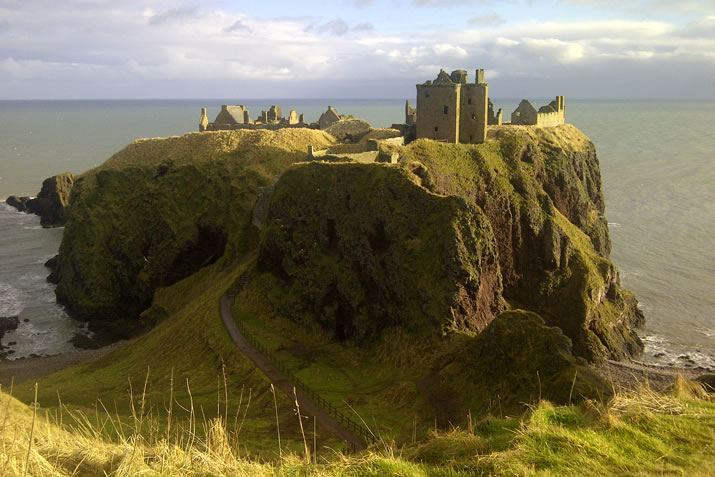 Dunnottar Castle
Dunnottar Castle is found in Stonehaven, just a 30 minute drive from NorthLink's ferry terminal in Aberdeen. Dunnottar Castle is unique as it sits on a peninsula and is surrounded on nearly every side by cliffs and the sea. There's a short climb to the castle and it has a brilliant views of the coastline. It once withstood a siege by Oliver Cromwell and protected the Scottish crown jewels. It's a must-visit on any castle trail but be aware that it does close if the wind is too strong.
Find out more at http://www.dunnottarcastle.co.uk/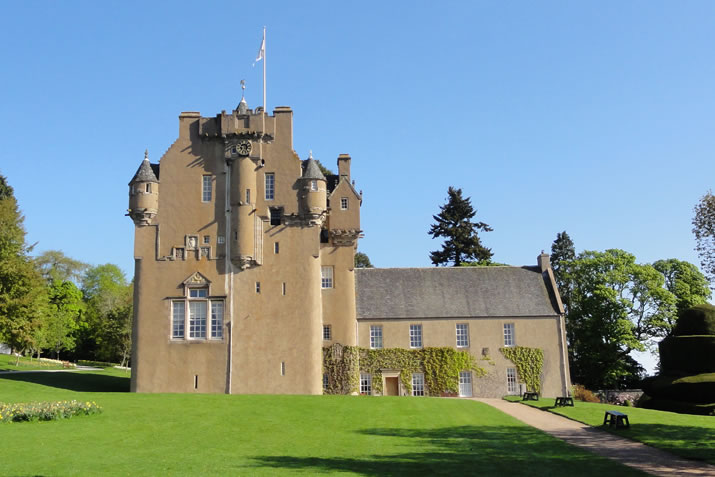 Crathes Castle
Crathes Castle is a late 16th century castle surrounded by the woodlands of Banchory. It has a large garden filled with flowers and many unusual plants. It's a great castle to take all the family as there is a Go Ape! children's adventure playground, a café and 7 waymarked trails to explore. Crathes Castle is a 30 to 40 min drive from the Aberdeen ferry terminal.
Find out more at http://www.nts.org.uk/CrathesCastle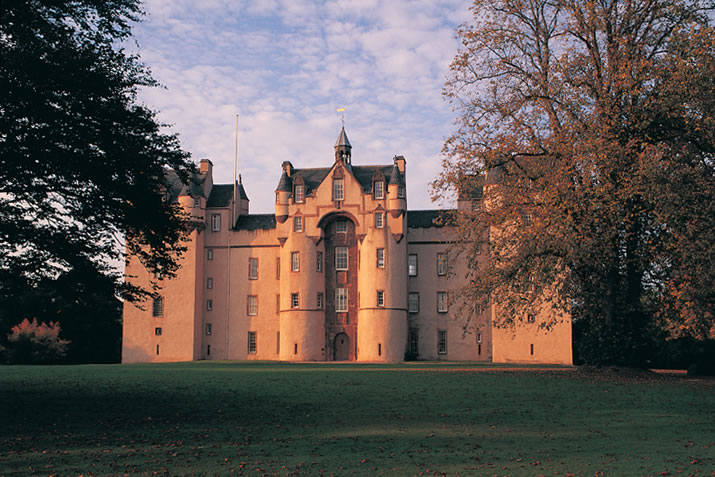 "It's a lavish Edwardian castle with an amazing collection of armour, arms, Raeburn and Gainsborough paintings, fine furniture and tapestries"
Fyvie Castle
Fyvie Castle is half way between Old Meldrum and Turriff in the village of Fyvie, 28 miles from Aberdeen ferry terminal. It's a lavish Edwardian castle with an amazing collection of armour, arms, Raeburn and Gainsborough paintings, fine furniture and tapestries. The castle has welcomed Royal guests over its 800 year history including Robert the Bruce, Edward I and Charles I. There's a walled garden, picturesque loch, racquet court, bowling alley and tearooms to visit. Fyvie Castle is a popular destination for weddings and other functions.
Find out more at http://www.nts.org.uk/FyvieCastle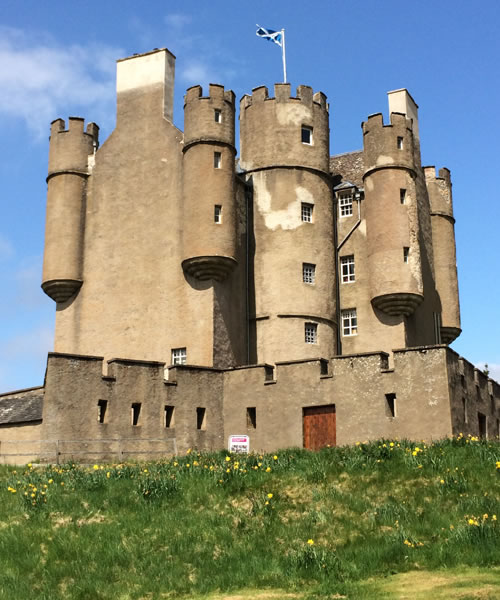 Braemar Castle
Braemar Castle was built in the 17th century and is most well-known for its unusual star-shaped outer wall. It is surrounded by the breath-taking scenery of the Cairngorm Mountains; a 1 ½ hour drive from Jamieson's Quay. Braemar Castle was home to the Chiefs of Clan Farquharson and was also used as a Soldiers Garrison. Now it is the only castle in Scotland to be run by local volunteers. Come along for a warm welcome and to see some fabulous rooms, spot graffiti left by the soldiers, and hear a ghost story or two!
Find out more at http://www.braemarcastle.co.uk/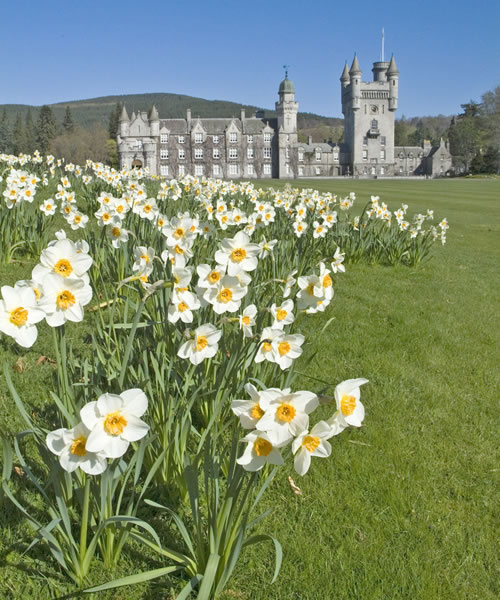 Balmoral Castle
Perhaps Aberdeenshire's most famous castle, Balmoral Castle is the Scottish summer/autumn residence of the Royal Family. The Balmoral estate was purchased in the mid 1800's by Queen Victoria (she described it as her paradise in the Highlands) and has remained in the royal family ever since. The castle and grounds are a 1 ½ hour drive from NorthLink in Aberdeen and are closed to the public when the Royal Family are in residence but are open the rest of the year. There are many different experiences at Balmoral Castle to enjoy, such as exhibitions and winter 4×4 safari tours around the grounds.
Find out more at http://www.balmoralcastle.com/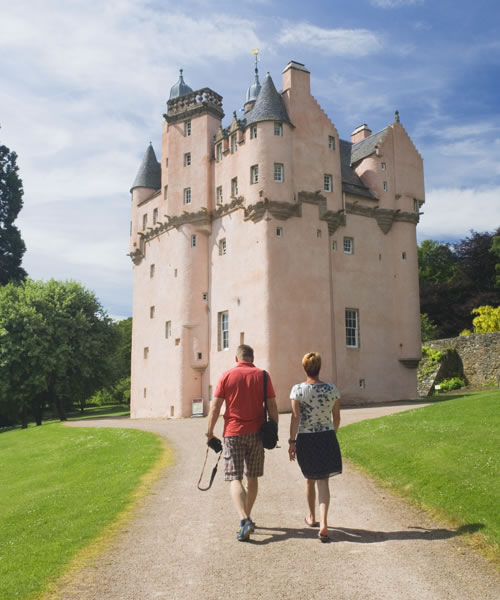 Craigievar Castle
Craigievar Castle is a 16th century castle situated in Alford that looks like something out of a fairytale! Located 60 mins away (by car) from the NorthLink Ferry terminal, Craigievar Castle has a uniquely pink harled exterior and offers extensive views of the surrounding areas such as Bennachie. Visitors will enjoy viewing the amazing collection of furniture, paintings and ornate ceilings. The Castle is surrounded by parkland grounds (including two waymarked walks) that you'll love exploring!
Find out more at http://www.nts.org.uk/craigievarcastle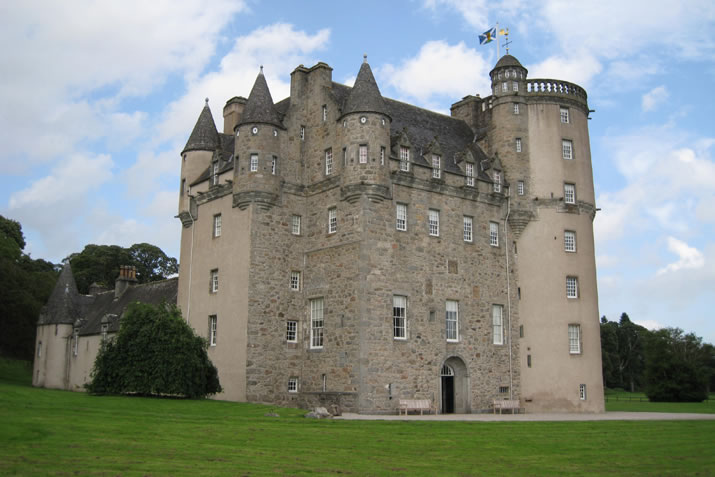 Castle Fraser
Castle Fraser is 16 miles west of Aberdeen and was built in the 15th century. This grand building has a beautiful walled garden, an amazing great hall, a fine collection of furniture and paintings, and a ghost or two! Castle Fraser has extensive woodland walking trails around the castle that are extremely popular with visitors.
Find out more at http://www.nts.org.uk/CastleFraser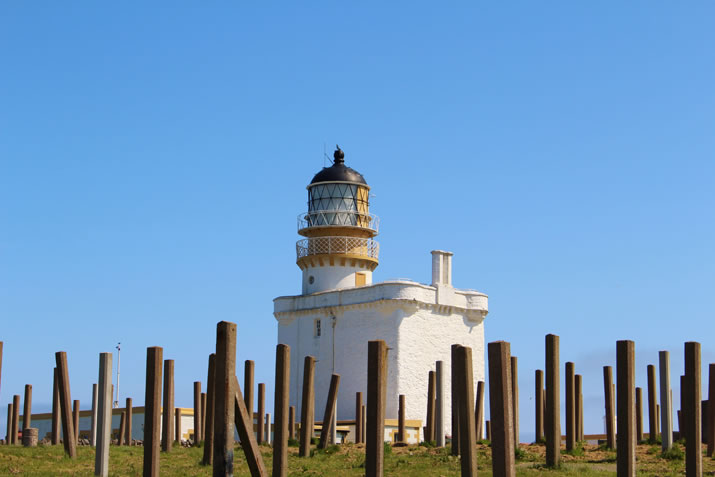 Fraserburgh Lighthouse – Kinnaird Head Castle
Fraserburgh Lighthouse may be an odd site to put on a castle trail but this lighthouse was originally a castle! Kinnaird Head is the only lighthouse in the world to be built from a castle. Standing above Fraserburgh harbour, Kinnaird Head was built in the 16th century and then altered in 1787 to become a lighthouse. It now forms part of the Museum of Scottish Lighthouses, and with its unique history is very well worth a visit. Kinnaird Head is a 1 ¼ hour drive from the NorthLink Aberdeen terminal.
Find out more at http://www.lighthousemuseum.org.uk/
Grateful thanks to VisitAberdeenshire for the photos used to illustrate this article!

By
Shona Lawrance
A young quine with an energetic sense of adventure but dire sense of direction! Born and bred in the North East of Scotland with a long loving appreciation of the Scottish islands.
Pin it!