Greyhope Bay – a new attraction for Aberdeen
Dr Fiona McIntyre founded Greyhope Bay in late 2016 with the ambition to connect and engage communities with the marine wildlife, environment, and heritage on Aberdeen's doorstep.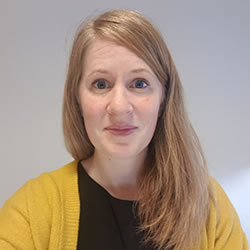 She is now the Managing Director of this fantastic community project and we were intrigued to hear more.
We aim to develop an historic monument, known as Torry Battery on the south side of Aberdeen harbour to create a community facility, an education space and a café that will provide a place where we can tell the story of the city and its connection to the coast.
Q. Can you tell us a little about the Greyhope Bay project?
A. Aberdeen has a beautiful coastal location and a great vantage point to watch bottlenose dolphins.
Greyhope Bay is set up as a charity. We aim to develop an historic monument, known as Torry Battery on the south side of Aberdeen harbour to create a community facility, an education space and a café that will provide a place where we can tell the story of the city and its connection to the coast. There are views of the harbour, Aberdeen beach, down the North and South coastline as well as the opportunity to see dolphins every day, so it is quite an exceptional spot.
Although there have been many projects that have highlighted it, none have provided facilities for people to use in that area. That part of the city has actually become a little cut off and yet there's a strong local community, so part of the aim of what we are trying to do is reconnect that area with Aberdeen so that local folk actually spend time there and start to appreciate it.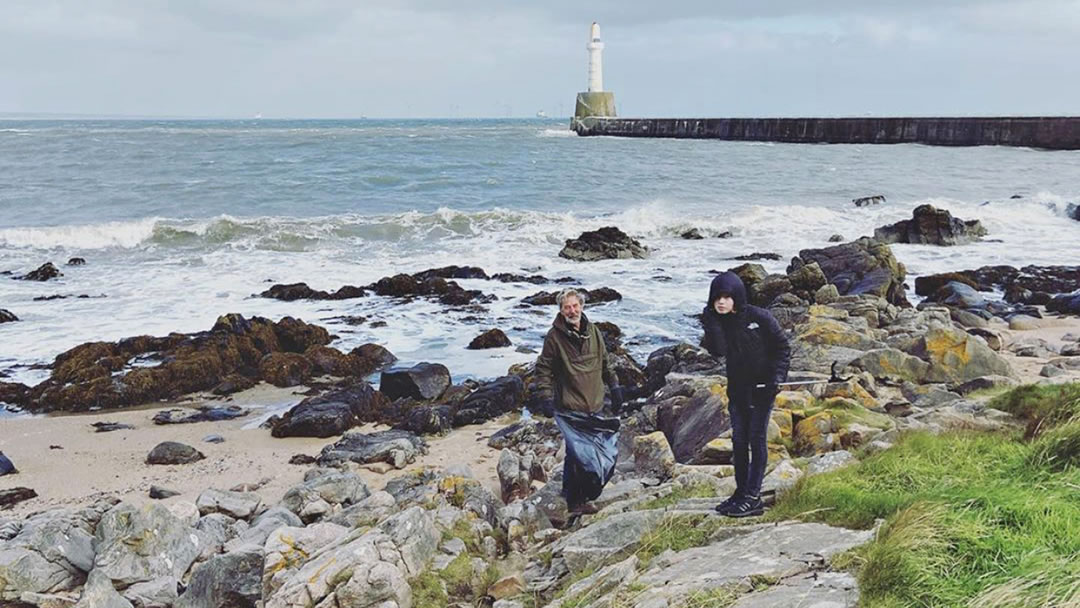 Q. What inspired the project?
A. I am a Marine Scientist by background, working in the marine lab in Torry for six years. I spent a lot of time walking that headland, seeing the dolphins and being in awe at the activity and thinking, this is right here on our doorstep and yet as a city it's not immediately obvious to you. I talked about it quite a lot at the time, that something needed to be done to give people this experience. I wanted to put a spotlight on the area and so it was born out of that, an enthusiasm for something that I thought was needed.
To be fair it is the type of project that is obvious so when we started talking about the idea it immediately gained interest because it makes sense. I think there is a sense of resonance locally that this speaks to what the city is missing. All I really did was push the idea forward, it already existed for many people.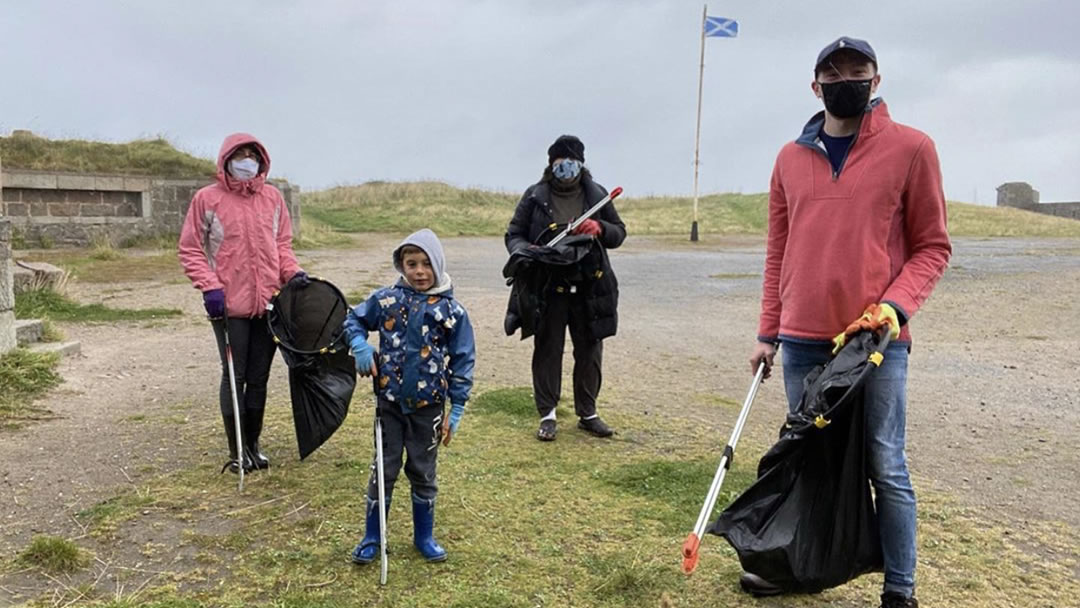 Q. Can you tell us a little about the history of Torry Battery?
A. I am not an expert, but we are gathering quite a lot of information about this monument. It was built in the 1860s as a defence battery and it was used during WW1 and WW11 as a stationed army uses barracks. It had a set of guns; never fired in anger which is quite interesting. There is a lot of physical structure, whilst it was used as a defence battery it had its own high street, prison, well, cookhouse and many things you would need for daily living.
After WW11 there was a housing crisis locally and it was then used to house families that had nowhere else to go for about 10 years and then it was left abandoned. Local children would play there, and it was eventually deemed unsafe then partly demolished. It continued to be somewhere where children played, right up until recently. We interviewed people who have memories of that time including someone who spent 6 months of his childhood living there. Now what is left is a ruin, it still has the curtain wall, parade level and amazing archway. It is a spot where people go to sit and watch the boats come in and spot a dolphin or two.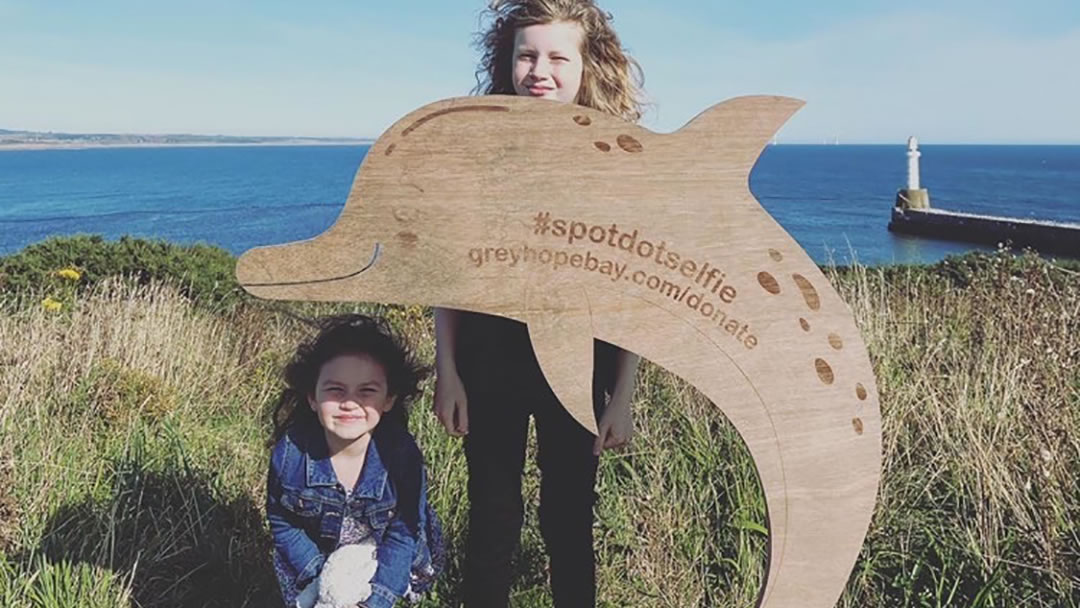 Q. Can you tell us more about the visitor centre, what people can expect?
A. This is a test space for a more permanent development of the historic monument, so in this first phase, which we are hoping to deliver in early 2021 we would be converting shipping containers to create a glass fronted education centre and café. That will sit literally on top of the monument – we will have the perfect vantage point, like being suspended in the view, looking into the harbour and right around to Girdle Ness Lighthouse.
It won't feel like a container, it will be wood clad and the parade and outdoor area is going to be filled with decking, seating, outdoor exhibits and art interpretation – its' going to be largely an outdoor experience with a sheltered cafe space. Then the idea is that the parade can be used for festivals, food markets and lots of different types of outdoor events too.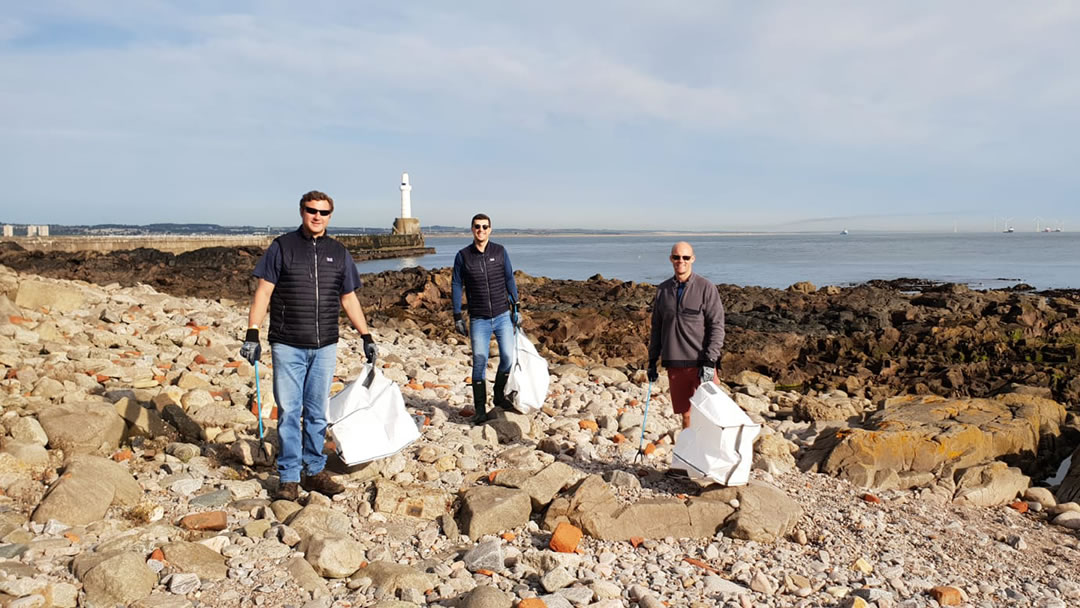 Q. It is really inspiring that it is a community led project and has been very successful in attracting support – how can people continue to support the project as it develops?
A. The community aspect has always existed within the project in terms of how we have engaged the community to develop the proposals but in the last year or so we have built a specific structure that allows the community to lead. That is through our Admiral and Skippers program where investors, individuals and local groups can support this project financially and/or creatively.
We have set up a weekly community get together, which is now a zoom call but was a meeting. What we have found is that weekly collaboration has led to our community designing programs and ways that people can engage with the project. One of the things that has been born out of this is our new online platform which we will be launching at the same time as we open. It is called Greyhope Stories, a major collaboration with about sixteen local organisations identifying stories either related to the marine environment, history and heritage of the site and changes for sustainability. We continue to look for admiral support for our educational programs and what we ask from our admirals is that they not just invest but that they become part of that shaping and getting involved, everyone is then playing their part.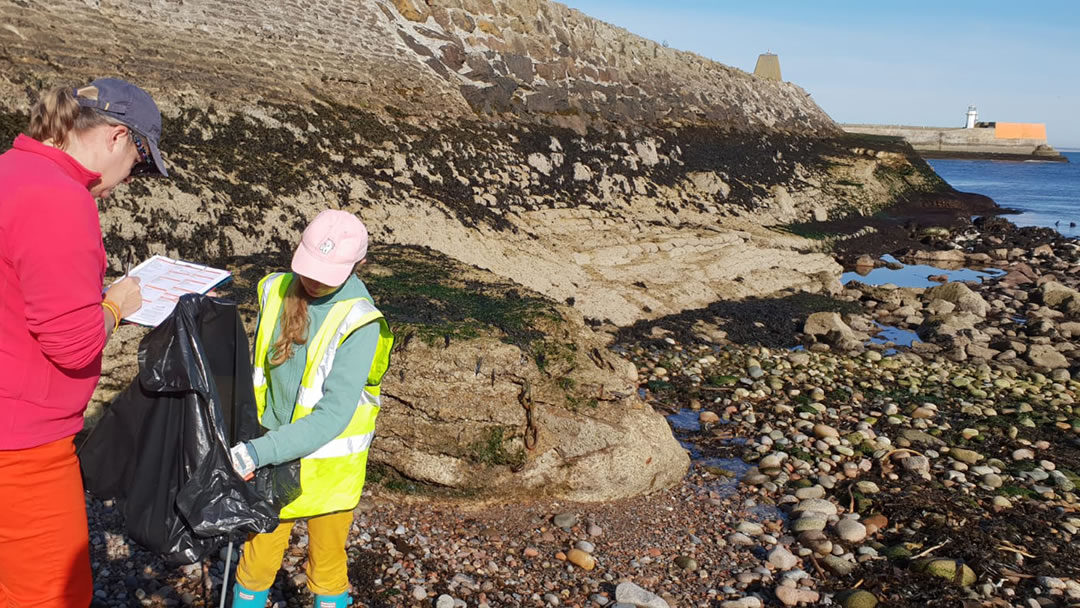 The newest thing as we get ready to open is our crew membership which is for individuals who want an annual membership. We are designing bespoke benefits specific to them which will include some access to content on either the online platform or at the actual site. Finally what we plan to do is open a children's program called 'Greyhope Cadets' which should be launched quite soon.

Dot the dolphin marks the actual area where the café and education centre will be, so when you find her you are in the view! She is still on site for as long as the weather allows. We have been surprised how people interact with her and have received some lovely photos on social media!
We are now waiting on being able to announce an opening date – that isn't here yet but we do hope to be able to do that sometime in the not too distant future!
Find out more about Greyhope Bay by visiting https://www.greyhopebay.com/

By
Victoria Dixon
Orkney and Shetland fanatic, likes to capture life through a lens, loves creating, eclectic taste in music, enjoys being a Mum; would secretly love to be a star of the West End!
Pin it!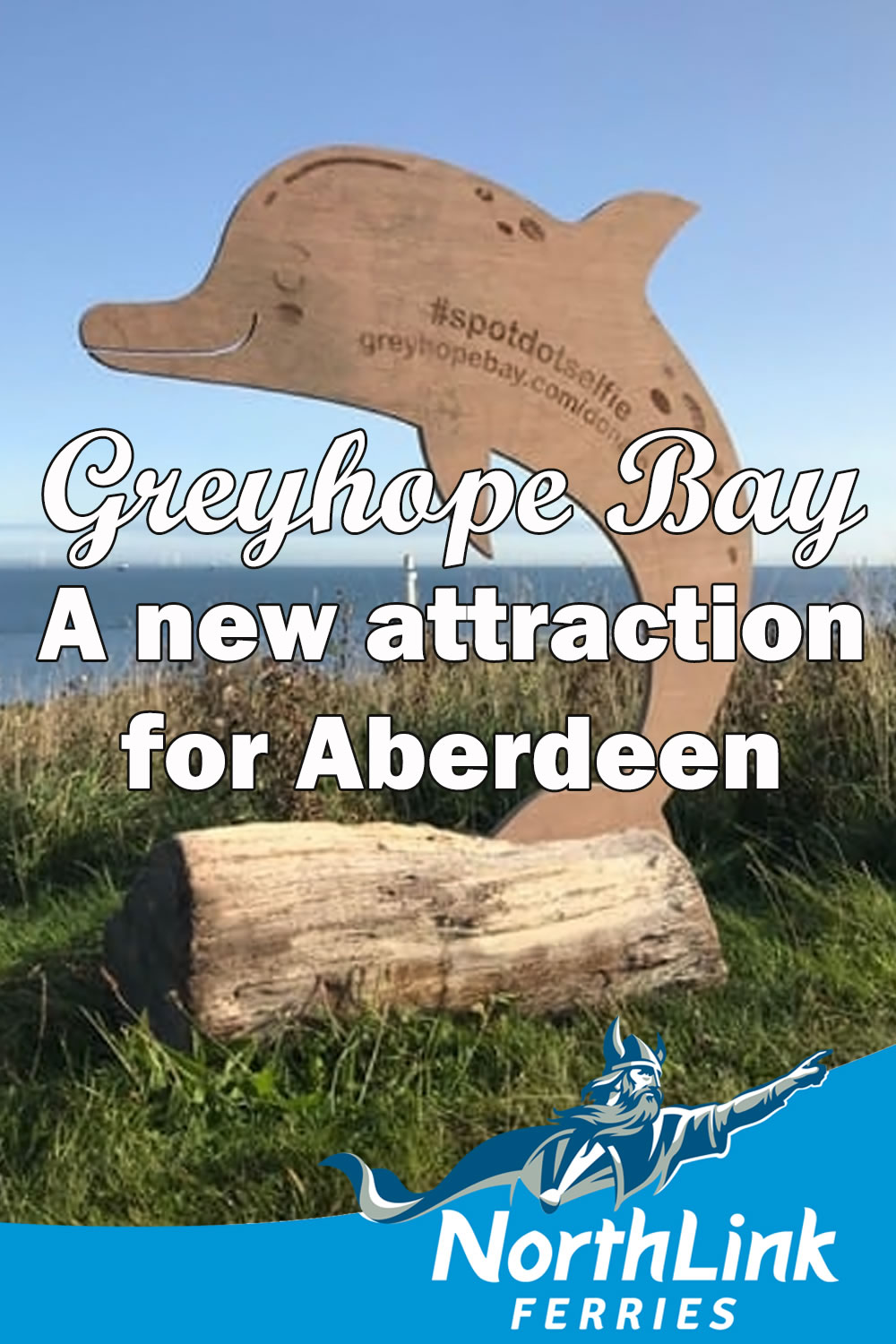 Header image: Greyhope Bay on the south side of Aberdeen harbour photo © Copyright Greyhope Bay