A refreshing chat with Summer House Drinks
Summer House Drinks are a Scottish company that make a refreshing range of real lemonades, tonic and craft sodas. These drinks are made with 100% natural ingredients on a family run farm near Rosehearty, in the beautiful North East.
We don't use any artificial preservatives at all so it shouldn't feel syrupy and we use slightly less sugar than similar products do. We want our customers to be able to taste all of the ingredients, we're very passionate about having as few ingredients as possible.
NorthLink Ferries are proud to stock Summer House Drinks and caught up with Claire Rennie to find out more about the business!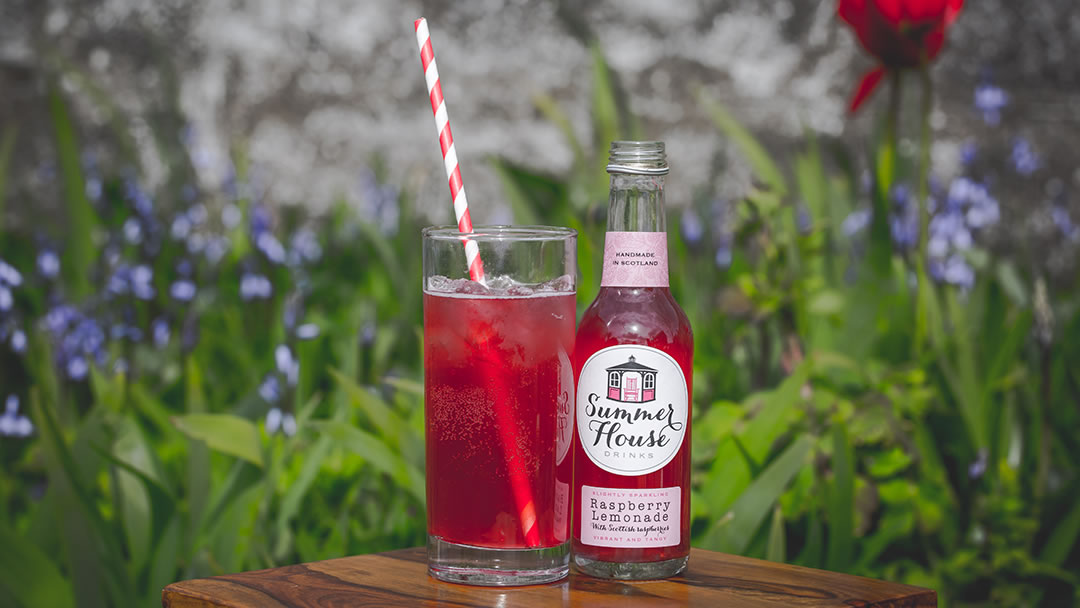 Q. Tell us a little bit about Summer House Drinks?
A. Summer House Drinks began 5 years ago, back in 2014. The idea came about as we live in a fairly rural area and this means that when we go out there is always a designated driver. My husband believes that we share the driving, i.e. he drives there and I drive back. Although I don't mind, I was really fed up with the usual run of the mill options when it came to non-alcoholic beverages and was eager to discover something new.
So, we bought a Soda Stream Machine and started to grow a few herbs in our little walled garden. Starting with mint and rosemary we began to experiment with the various flavours of lemonades that we could create. While dabbling with lemonades we also had an existing company, 'Berry Scrumptious', this focused on speciality chocolate and specifically chocolate covered strawberries. 'Berry Scrumptious' meant that we already had a good understanding of business but we realised that chocolate didn't like wet and moist conditions whereas it's exactly what lemonade requires. Berry Scrumptious was then sold for us to concentrate on our soft drink production.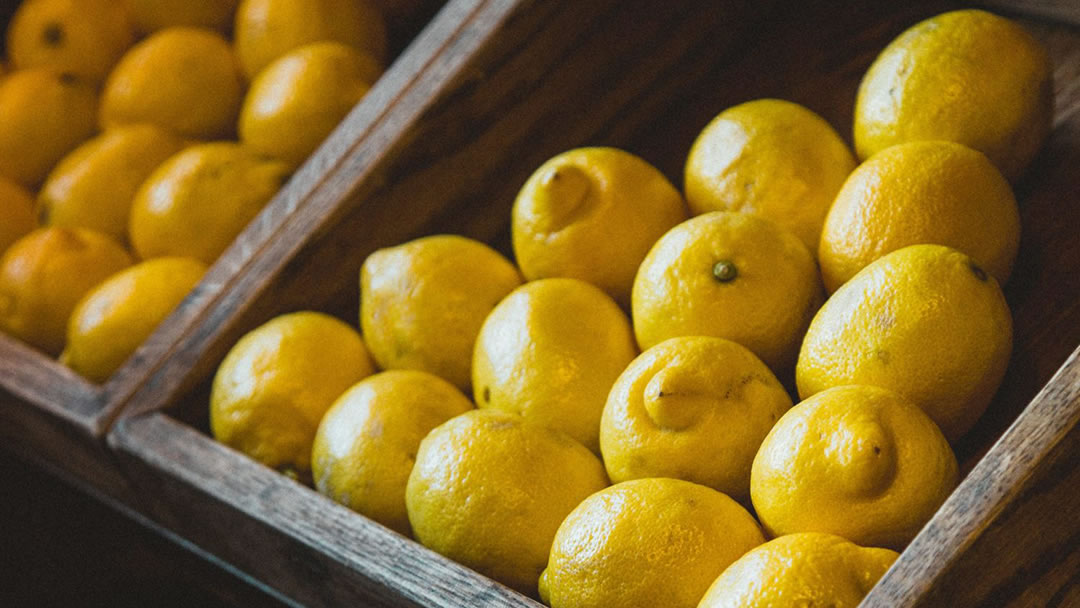 Q. Why was the soft drinks business so interesting to you?
A. It all stemmed from our chocolate business. We used to be making the chocolate covered strawberries which were being sent all over the country (including supplying Wimbledon and the BAFTA's!) in little cool boxes by courier. However we were heavily dependent on the courier at all times and this proved to be rather challenging, especially as the strawberries really only had a 24hour shelf life before they became strawberry jam! Whilst our lemonades have a shelf life of a year, which for us, is phenomenal. This has allowed us to grow the business and be safe in the knowledge that our products will be in tip top shape when they arrive to all our customers.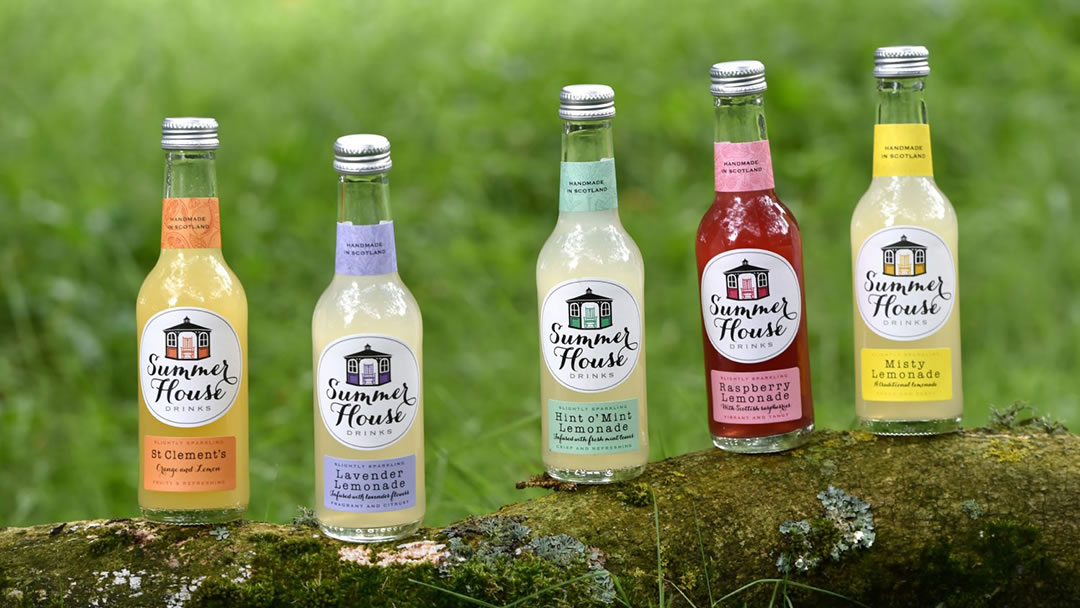 Q. How long did it take to discover the recipe for your product?
A. Well we started with the Soda Stream and thankfully all our friends were really keen to get on board with taste testing! Originally we began with two variations, our traditional lemonade and our hint of mint. We developed both of these fairly quickly as they were relatively straightforward, especially seen as we were growing mint in our garden. The next was our Scottish Raspberry which took a bit longer and was slightly trickier, dialling down the raspberries but still trying to keep the flavour, a lot of trial and error was needed to get it right. We then got a specialist, herbalist in who helped us develop further flavours, one of which was our lavender lemonade. This was a great experience and great to learn more about what we could do and get from the different herbs.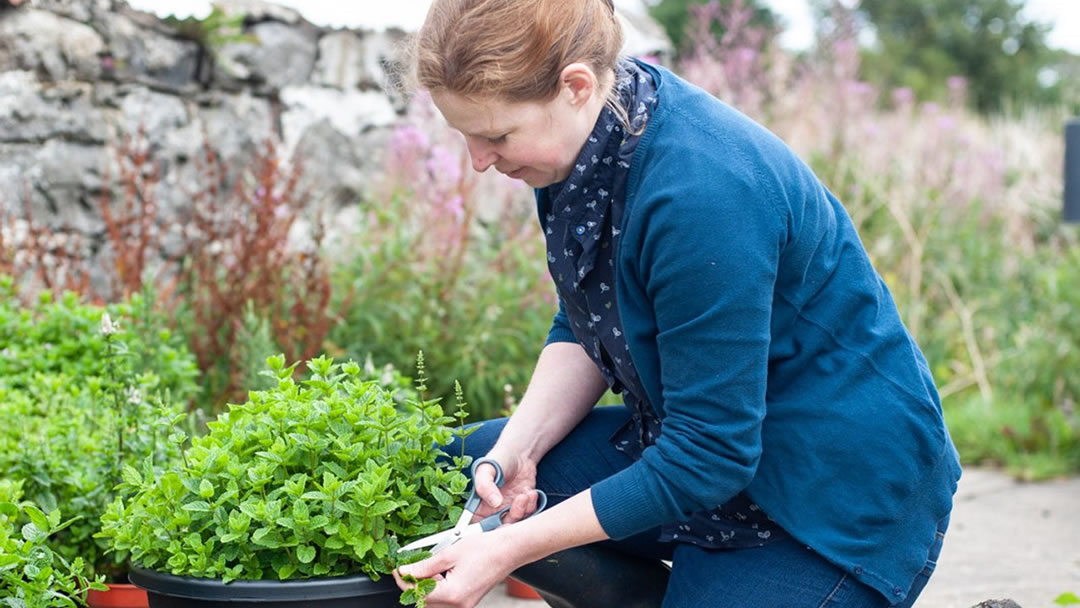 Q. Are you originally from the Aberdeenshire area?
A. I'm originally a farmer's daughter from just outside Dunkeld in Perthshire. However marrying a farmer tends to mean you have to move to his part of the world. I moved up to Aberdeenshire with Ross and now live on the 4th generation family farm. The farm is also home to our production of Summer House Drinks.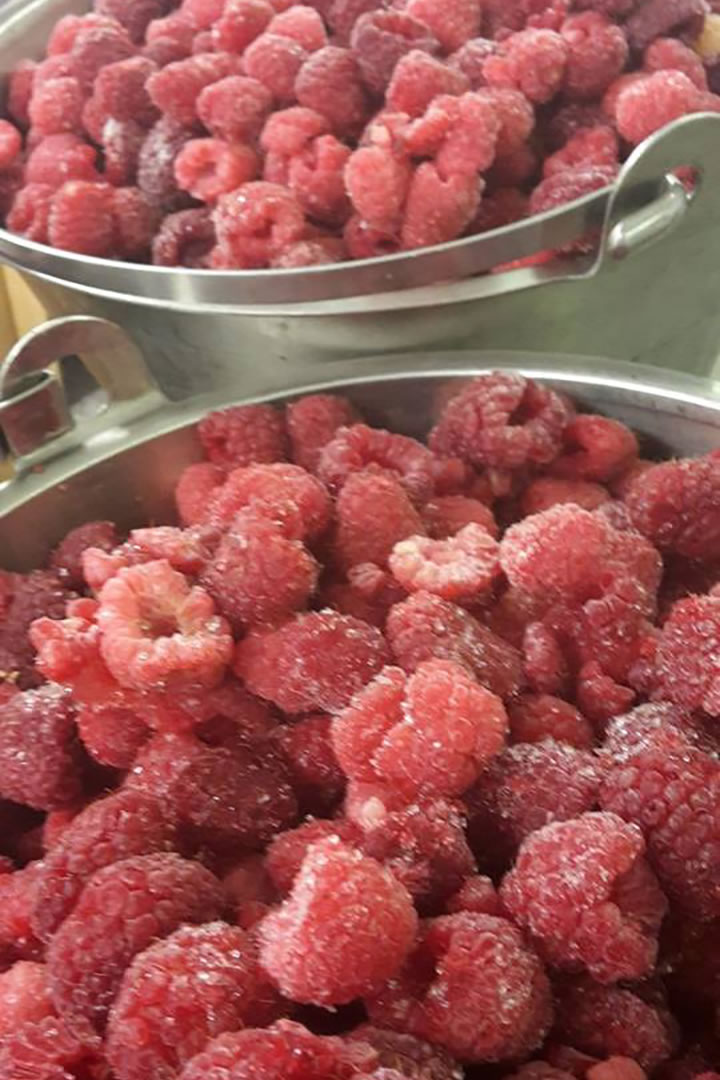 Q. Are some of the ingredients grown or sourced locally?
A. Absolutely, all our raspberries are grown and supplied from a company in Angus who also press the raspberry juices for us. We have tried growing our own lavender but given how far north we are, it just isn't viable. However it is grown for us in the UK; in Shropshire. Finally all the sugar that we use is British and our water is locally sourced Scottish water.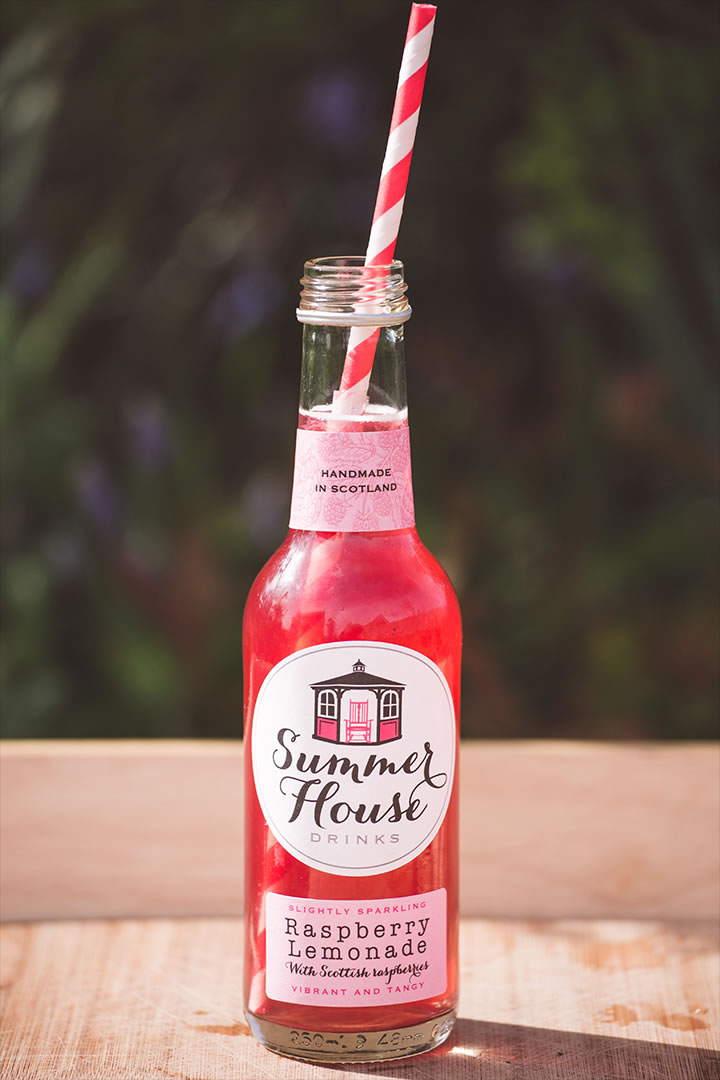 Q. If you were to describe the taste of Summer House Drinks; how does it stand out from other soft drinks/lemonades?
A. 'Fresh and Clean'. We don't use any artificial preservatives at all so it shouldn't feel syrupy and we use slightly less sugar than similar products do. We want our customers to be able to taste all of the ingredients, we're very passionate about having as few ingredients as possible. We try, where possible, to have 5 ingredients or less. We believe you should be able to understand a drinks label without having a chemistry degree.
Q. How would you recommend serving your products?
A. Chilled over ice is my personal preference or chilled in the bottle served with an eco-friendly straw. Either way we recommend consuming it in a relaxed atmosphere, preferably looking at blue skies.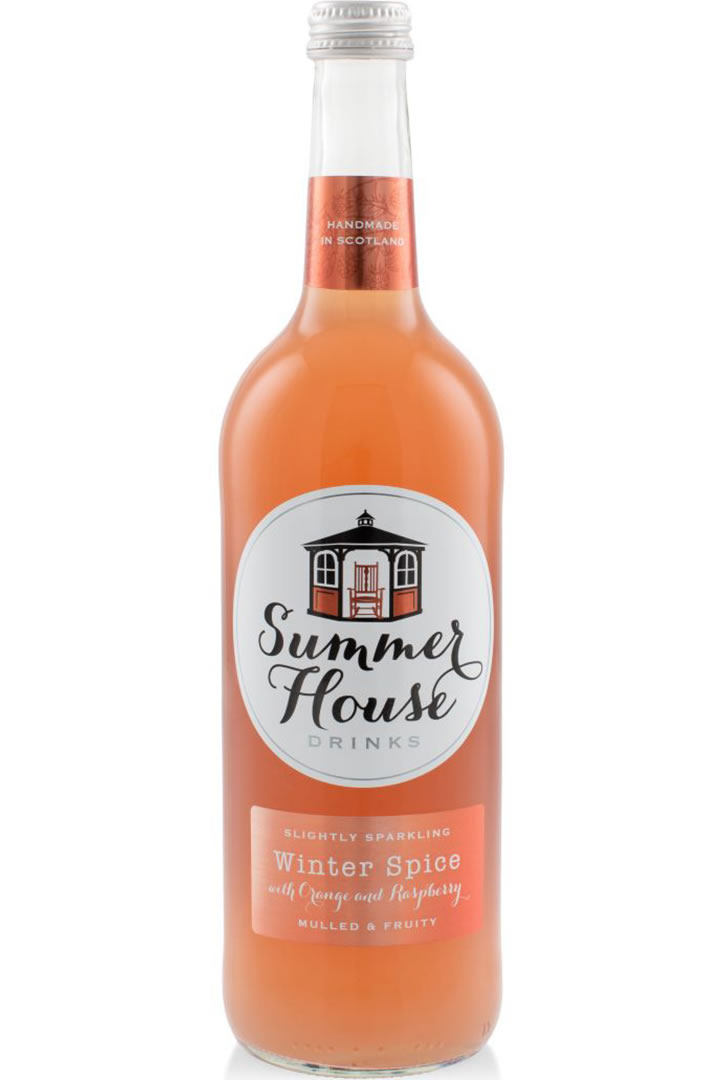 Q. What's next for Summer House drinks?
A. We've just invested in a new bottling line which will improve our productivity and increase our capacity, all going well it's due to be fully operational in January of 2020. We're delighted to have been able to make this significant investment in our factory and are looking forward to being able to meet the demand currently coming in.
With regards to products, this winter we are launching our 'Winter Spice' lemonade. The flavours will bring together cinnamon, orange and raspberry, making it a must have on the Christmas table this year! We're excited to launch this and hopefully see our winter months sales grow too.
Summer House Drinks can be purchased on board NorthLink ships and in the shops throughout Scotland. Find out more at https://www.summerhousedrinks.com/

By
Shona Lawrance
A young quine with an energetic sense of adventure but dire sense of direction! Born and bred in the North East of Scotland with a long loving appreciation of the Scottish islands.
Pin it!