Inside Aberdeen's beautiful Tivoli Theatre
One of Aberdeen's finest venues is the Tivoli Theatre. Since 1872, it has hosted amazing shows featuring both local artists and international stars. The historic theatre has undergone a £1.2 million refurb and it continues to have improvements made. It looks simply beautiful, both inside and out.
Julie Andrews performed here in the Tivoli Theatre with her family when she was 8 years old and then went on to star in The Sound of Music and Mary Poppins.
We caught up with Brian Hendry from the Tivoli Theatre, to find out more.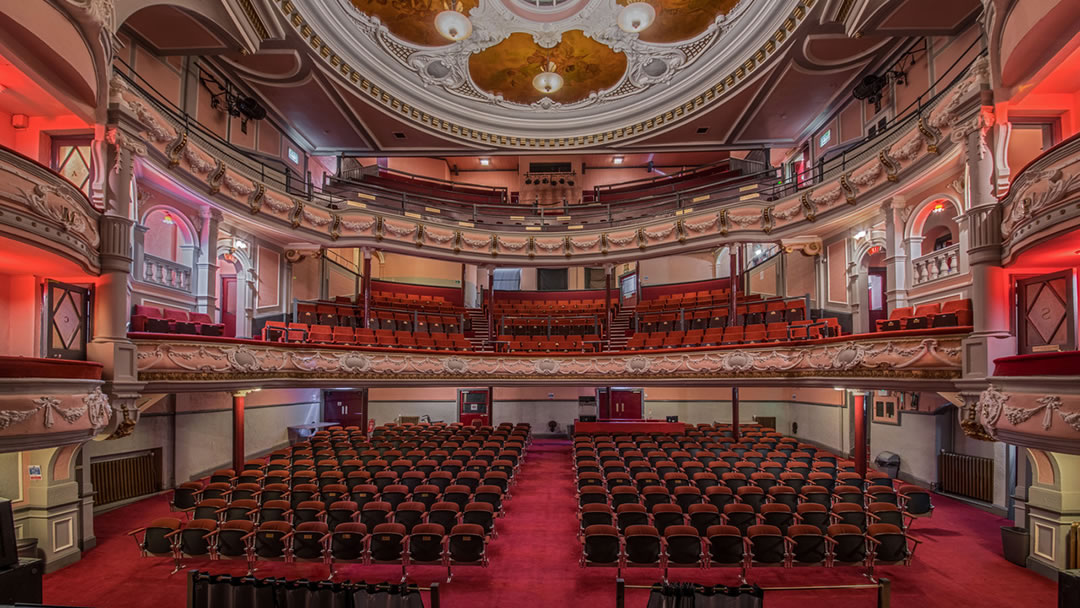 Q. Could you tell us a little bit about the history of the Tivoli Theatre and its most significant moments?
A. The Tivoli Theatre first began as Her Majesty's Opera House by a group of Aberdeen Businessmen who wanted to bring culture to the city. In the late 1800's (1865 or 1866) they decided to buy the piece of land on Guild Street and employ one of the world's leading theatre architects, Charles Phipps, to construct an auditorium for an opera house.
In 1872 the theatre opened with a play called The Lady of Lyons. The theatre flourished from 1872 to 1906 as Her Majesty's Opera House. Then, to compete with a newer, larger, greater rival it had to close for a huge refurbishment; it opened again in 1910 as the Tivoli Theatre of Varieties. The theatre blossomed from 1910 until 1966, closing only on Sundays. It often had two or three shows a day and in its heyday the seating capacity was 1,750. Today, with new safety regulations in place, the Tivoli Theatre now seats 530.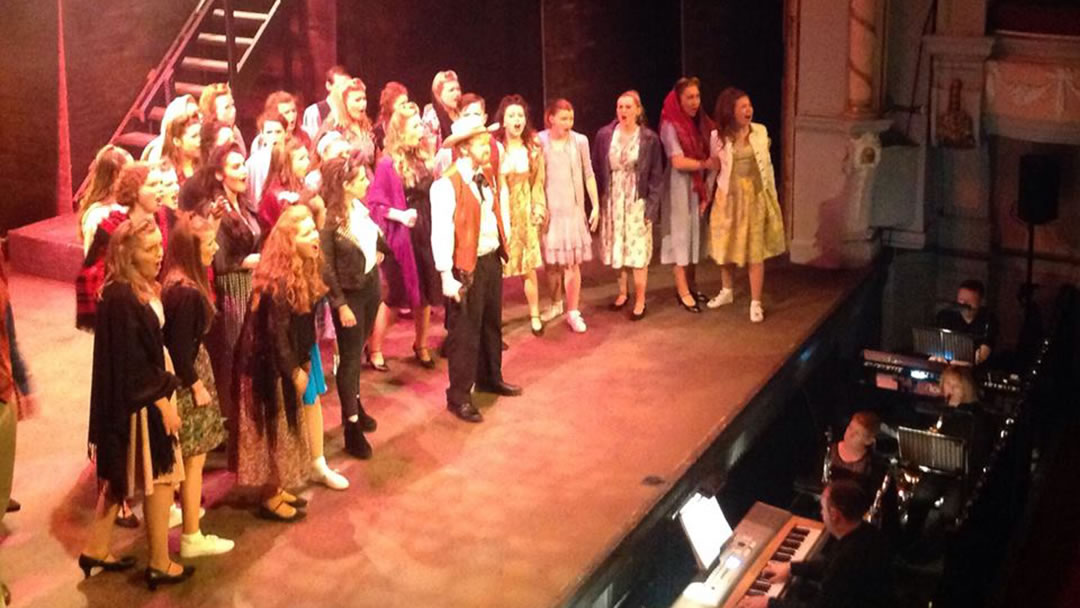 The worst time in the Tivoli Theatre's history was when it closed down in 1966. It then opened as a bingo hall briefly but fell into disrepair from 1998 until 2009. It was abandoned and was listed as critical on the Buildings at Risk Register for Scotland.
However the Tivoli Theatre Company Ltd formed and bought it in 2009. Since then a great deal of work has been undertaken to restore it back to its former glory!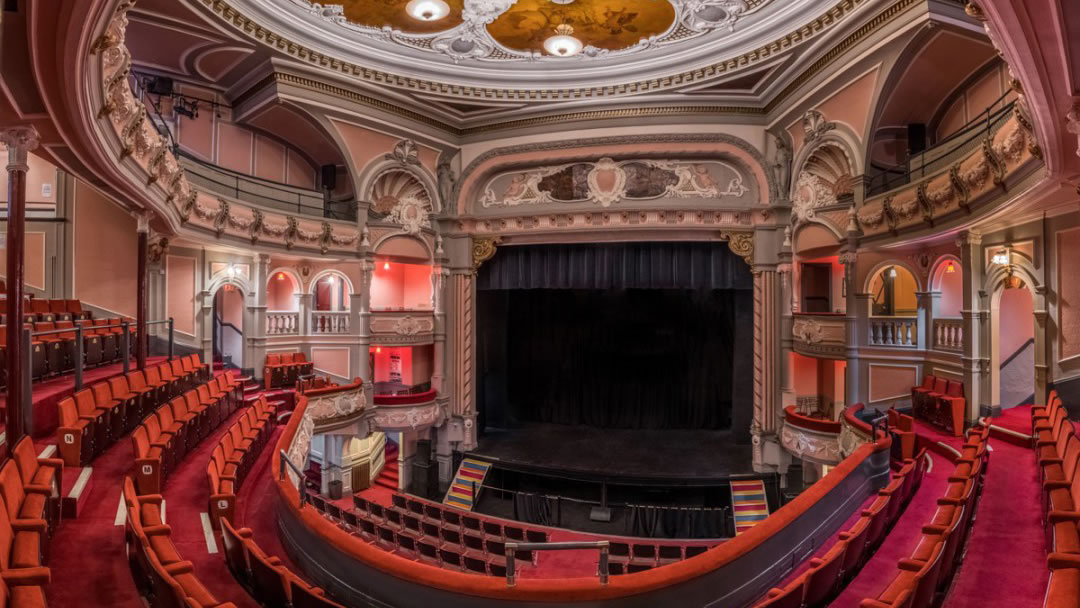 Q. There must have been lots of famous acts grace this stage over the years, are there any that stick out in particular?
A. One which sticks out in particular is Charlie Chaplin who performed on the Tivoli Theatre as a young man, as part of the Fred Cardno group. That happened a lot; many young people who played here went on to do great things!
Another great example of this is Julie Andrews. She performed here with her family when she was 8 years old and then went on to star in The Sound of Music and Mary Poppins.
My favourite story is the Charlie Chaplin story because he returned to the theatre as an older, more famous man. However, when he came back to reminisce, he couldn't get in! The theatre was boarded up as it was the time when it was being used as a bingo hall and it was closed that day. There is a famous picture of him outside the Tivoli Theatre, reminiscing outside with Jack Webster of the Glasgow Herald because they couldn't get in.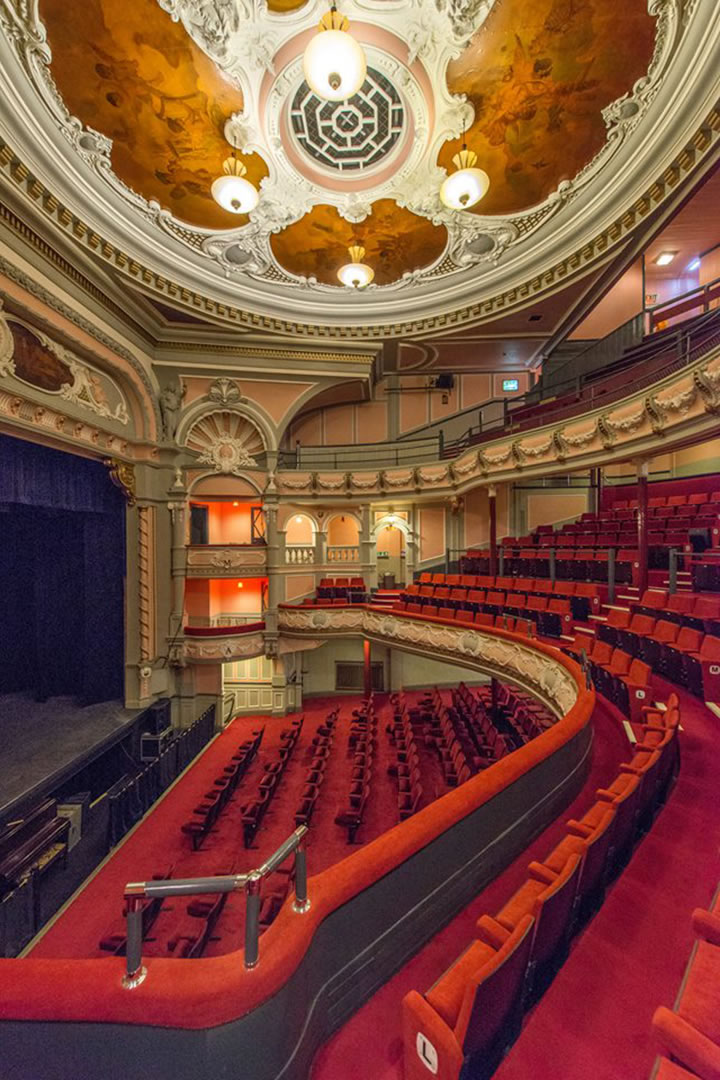 Another big act performed in 1910, when the theatre changed name from Her Majesty's Opera House to the Tivoli Theatre of Varieties. In order to make an impact, W C Fields was asked to perform; he was a great vaudeville entertainer and juggler who went onto Hollywood stardom!
Then there is the Stan Laurel connection; he performed here as part of Fred Karno's Troupe as a young man. He then went on to form the partnership of Laurel and Hardy.
In between them all were the Scottish greats; Kenneth McKellar, Moira Anderson, Peter Robertson and more. Callum Kennedy was the last great Scottish performer to grace the Tivoli Theatre stage; he actually owned the building for a very short time in the 1960's.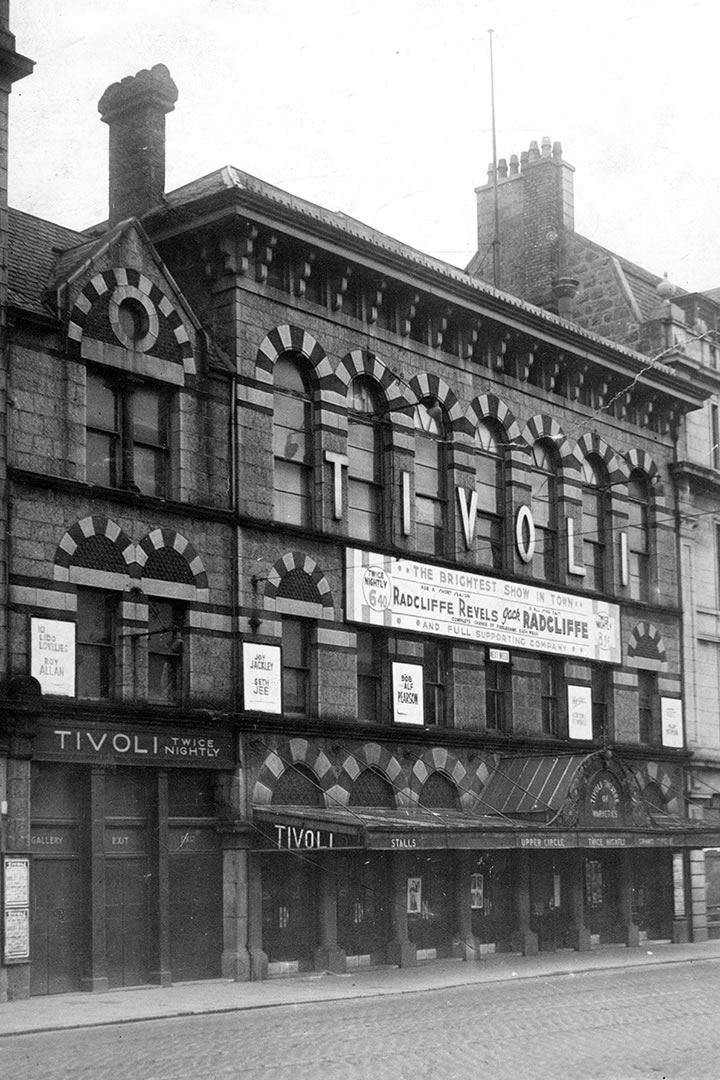 Q. What is the Tivoli's place within the North East as a cultural institution?
A. I would put the Tivoli Theatre alongside Aberdeen Football Club as one of the great institutions of Aberdeen. Their history dates back to 1903 and the Tivoli Theatre opened in 1872.
At the time, the Tivoli Theatre was the only place in town to gather crowds of people looking for entertainment. This included performances all types; from pantomimes to musicals. Bear in mind also that the Tivoli Theatre, with a capacity of 1,750 people, was selling out at least two shows a day!
The biggest box office draw at the Tivoli Theatre was Robert Wilson. He was a famous Scottish singer; the Rod Stewart of his day; at a time when there was no television, and most people only heard him performing on the radio.
When people learned that he was to be playing the Tivoli Theatre, they queued down Guild Street onto Bridge Street to see him perform. Robert Wilson sang to 1,750 people, twice a day, 6 days a week!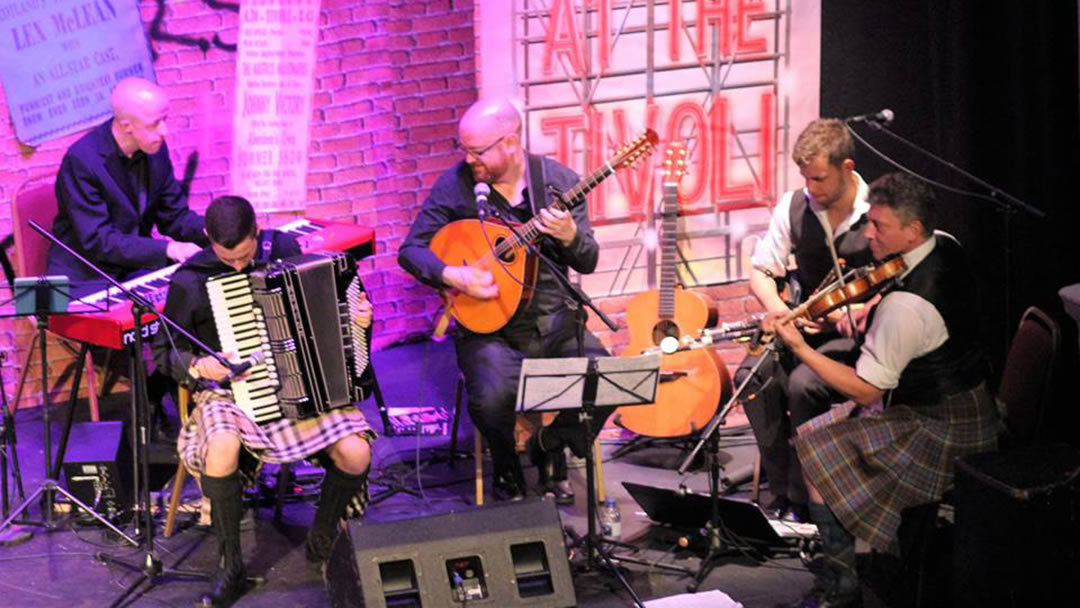 Q. Why would the Tivoli Theatre attract visitors from Orkney and Shetland?
A. We have had many artists from the islands on the Tivoli Theatre stage as well as one performer who played here and left on the ferry the next day to journey to the Northern Isles!
One of the things the islands are famous for is great musical traditions. In the past, no radio or television was not a problem for Islanders as they made their own entertainment. Therefore some of the best fiddlers, accordion players and vocalists have got an island connection. One of our acts for our Hogmanay Live show is from the Isles!
The Tivoli Theatre has a great connection with the ferries and the island communities. With the Tivoli Theatre almost next door to the ferry terminal, we hope that Islanders from Orkney and Shetland will visit to see some of the exciting shows and musical productions performed here!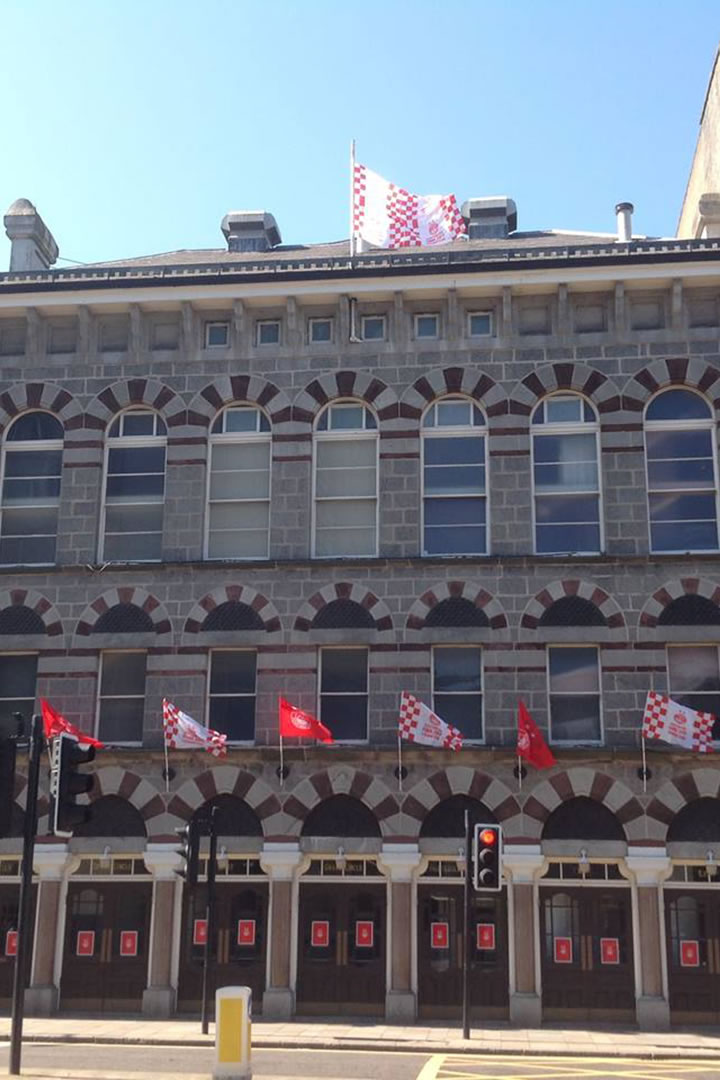 Q.Brian, can we ask about your role and daily duties at the Tivoli Theatre?
A. From 2009 to 2017 my role was Managing Director of the Tivoli Theatre; I bought the theatre in 2009 and worked to have it refurbished and back up and running again.
Since 2017 I have stepped back in terms of daily duties, I now produce and direct three or four shows a year and my main role is as the producer and director of Hogmanay Live.
The Tivoli Theatre is now being run by a great team; Christina Camillo, Caroline Morgan and Lynn Sangster who between them, are producing over 100 shows a year!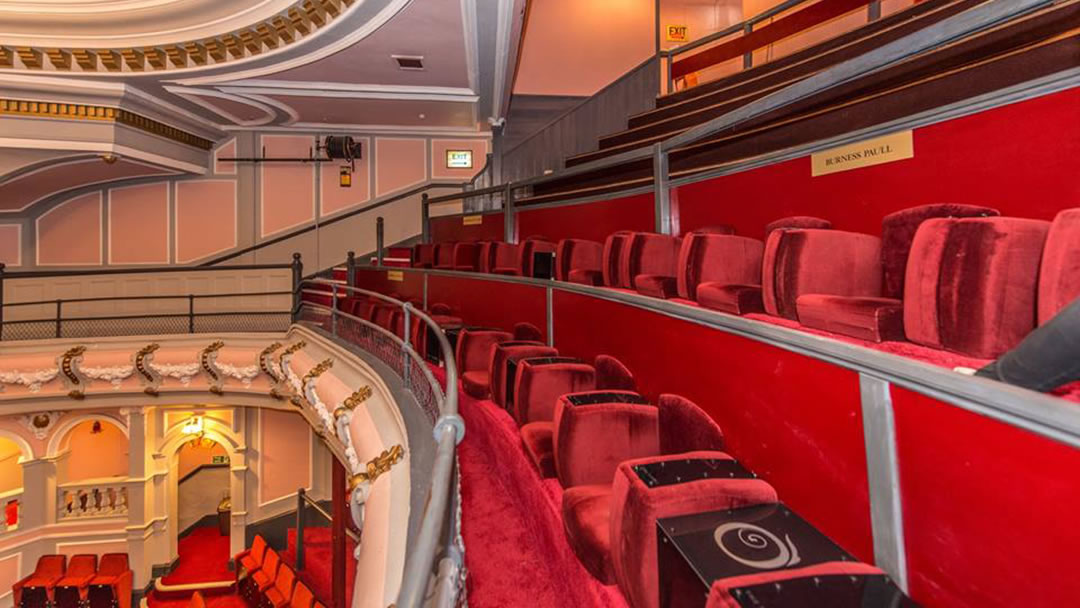 Q. What production has received the best audience reaction during your time at the Tivoli Theatre?
A. There are lots! Last week we had our summer pantomime, Rapunzel, which was extremely well received. A summer pantomime is brand new to the Tivoli Theatre; we've never done it before and the reports back from the show were terrific.
We also had a terrific show last year called A Spoonful of Sherman which features music from the Disney songwriters The Sherman Brothers. A proud moment for me was a Q&A session when the producer of A Spoonful of Sherman brought along the Academy Award which The Sherman Brothers won for their work on Mary Poppins.
Comedians who appear on television always tend to be popular with audiences, and there are many currently appearing at the Tivoli Theatre! Our shows sell out most weekends!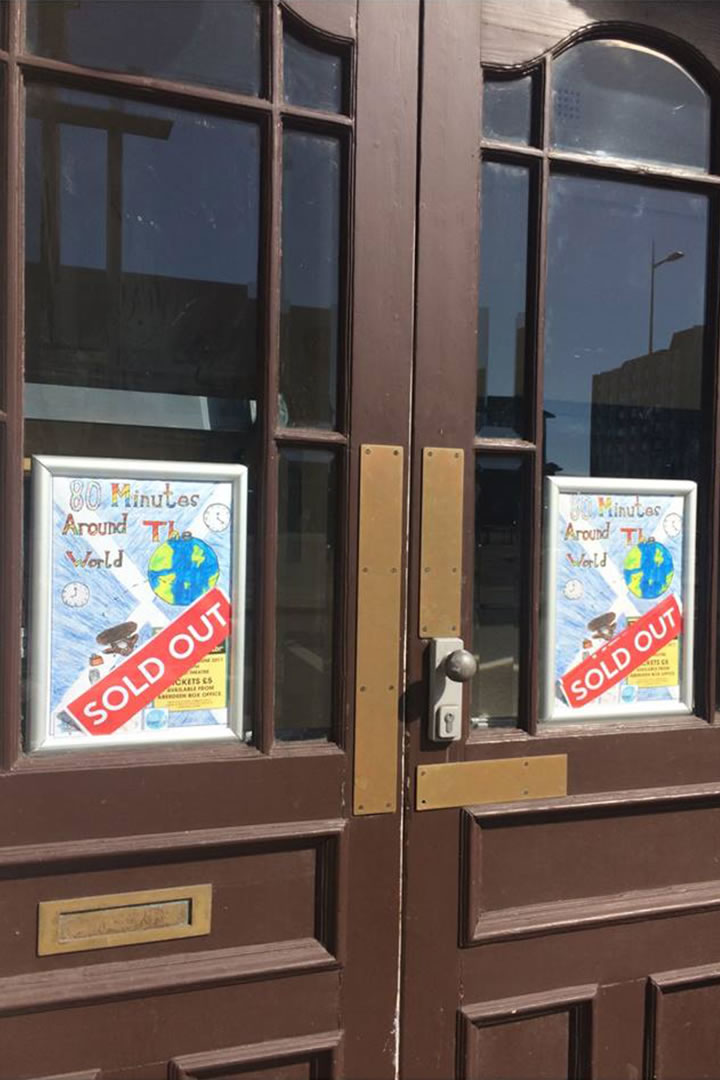 Q. Are there any fascinating facts about the Tivoli Theatre that will surprise our readers?
A. I think people will be surprised at how old the Tivoli Theatre is. It has been around 40 or 50 years longer than His Majesty's Theatre. It's also, of its type, the oldest working theatre in Scotland.
People may also be surprised that over 3000 people passed through its doors every day, back when it was at its peak.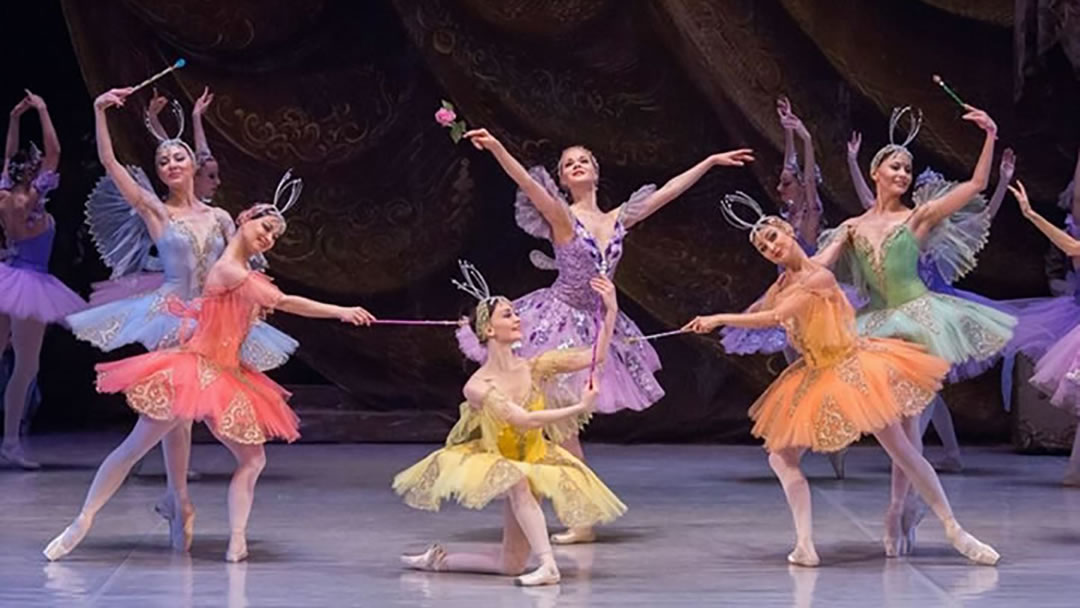 The Tivoli Theatre was designed by Charles Phipps and James Matthews. Phipps designed the auditorium and constructed the building with a rake stage and sightlines. He had to put in pillars to hold up the structure, putting them in just the right place to ensure the audience could see the stage!
Another pivotal fact is that the theatre is North East built using Kemnay Sandstone, Aberdeen Granite and Aberdeenshire tradesmen. The only expertise brought in from outside the North East was from London; to install the new technology of gas lighting for the exterior of the building.
I think people will be surprised that the Tivoli Theatre has gone through so many stages of evolution over the years; from candlelit lamps, to gas, and then electricity.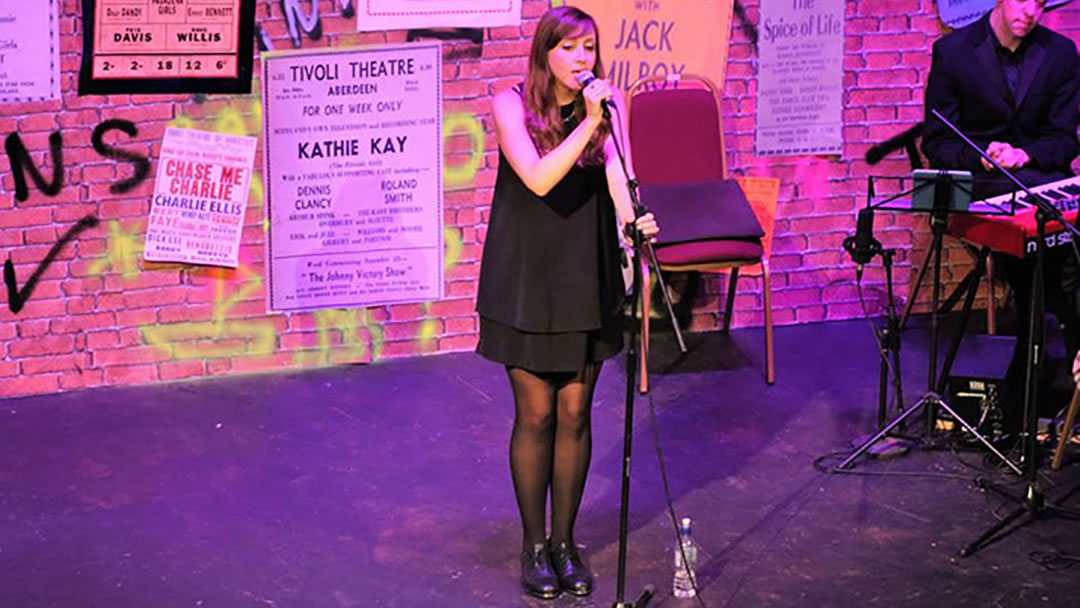 Q. Where do you see the Tivoli Theatre going in the future?
A. I see the Tivoli Theatre going from strength to strength. After the refurbishment in 2009 we were only showing one or two shows a month. In fact the first show after the refurbishment was a play which only attracted 100 people in the stalls.
Since then the capacity has grown to over 500 and the Tivoli Theatre now has 100 shows a year, with sell outs most weekends and bookings until 2020!
For more about the Tivoli Theatre in Aberdeen, including a guide to what's on, please visit the Tivoli Theatre website at www.thetivolitheatre.com

By
Shona Lawrance
A young quine with an energetic sense of adventure but dire sense of direction! Born and bred in the North East of Scotland with a long loving appreciation of the Scottish islands.
Pin it!