My friends and family know me as a bit of a "retrophile", I love all things rockabilly, polka dots and on a night out I'm never seen without my trusty red lipstick (and my rather poor attempt at victory rolls).
If you're a fan of yesteryear, you may think Aberdeen is not for you, being a city which is turning its focus on renewable technologies, however, you, my friend, are in luck!
Let me take you on a tour of my absolute favourite vintage finds and independent favourites.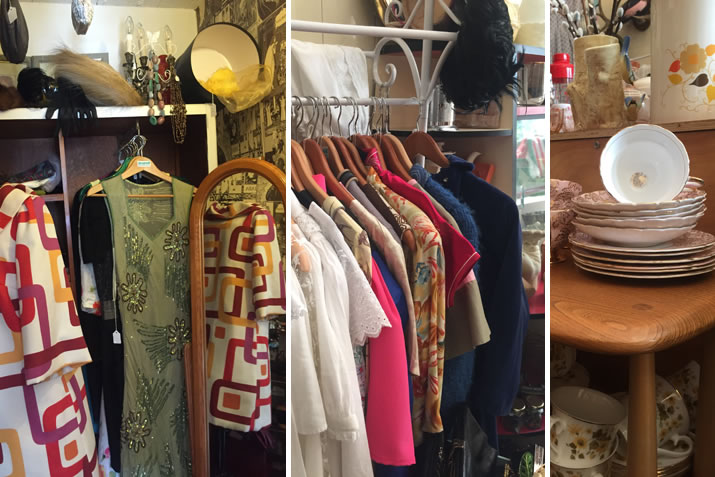 Peapod – 144 Rosemount Pl, Aberdeen, AB25 2YU
How to get there…
Head up Market Street, take a left onto Union Street, turn right onto Huntly Street, take a right onto Rose Street and turn left onto Rosemount Place.
Reason to love it….
Peapod is a MUST if you're visiting Aberdeen! In fact, every time I walk past I have to stop myself from going in, because I will leave with something! Or spend FOREVER talking to one of the ladies that runs it about Agatha Christie's Poirot – so sorry, I'm THAT customer! It's great in there if you want to be made to feel at home and shop for beautiful things. I'm a particular fan of the tea sets and jewellery…and the dresses and bags and the hats! Annnnnd not to mention the trunks and cases (I have a few of those in my flat!).
The area of town where Peapod lives is particularly special and I think my favourite part of town because of the good old-fashioned retailers. The Rosemount area is a tribute to a bygone era and I for one love it!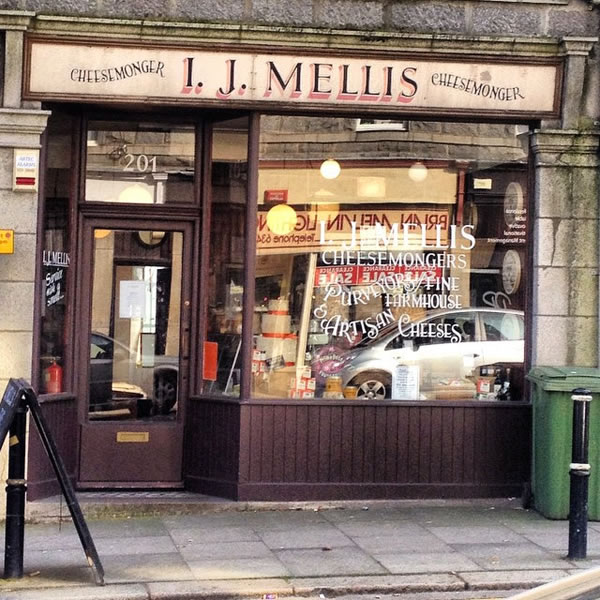 There's I. J. Mellis Cheesemonger (my other passion in life is cheese).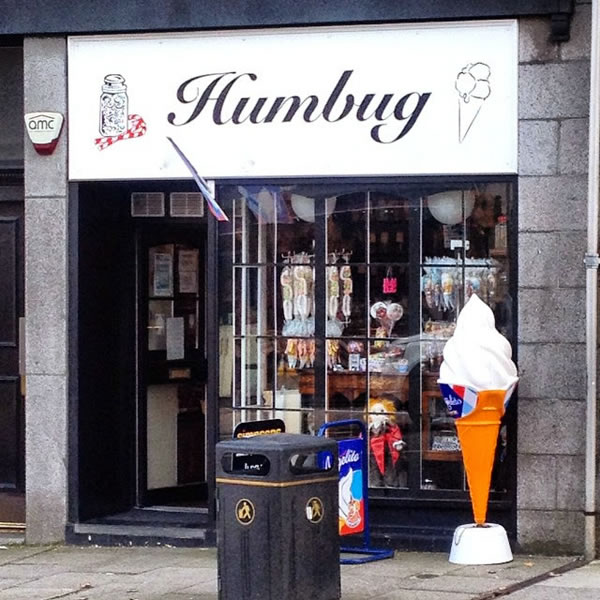 Humbug the sweetshop – it's a gobstopper (pardon the pun).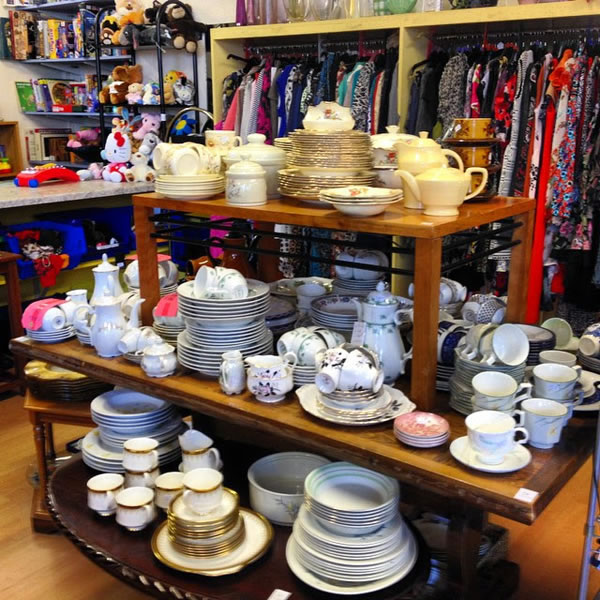 Not to mention the tea sets in the CLAN charity shop that my granny would have probably bought by the bucket load and frankly, no-one argues with their granny when it comes to china.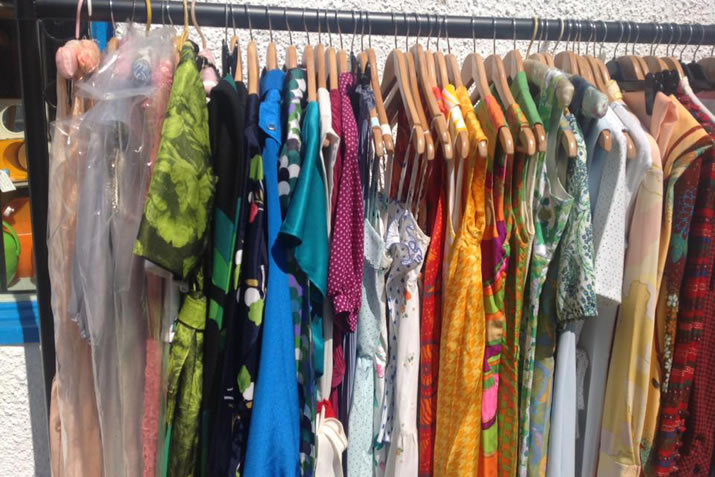 The Closet – Jopps Lane, Aberdeen, AB25 1BX
How to get there…
Head up Market Street, walk through the St Nicholas and Bon Accord Shopping Centres until you reach George Street, follow George St and take a right at John St, continue until Jopp's Lane on the left.
Reason to love it….
Oh The Closet, how I love you for your array of dresses, shoes, hats, bags and gladrags! I find The Closet particularly great if you're a fan of anything from the 50s – 70s with circle skirts galore, 70s maxi dresses and mod-tastic shift dresses. Don't worry boys, there's something here for you too with a great choice of shirts and punk/rockabilly staples!
Chameleon – 162 Union Grove, Aberdeen, AB10 6SR
How to get there….
Head up Market Street, turn left onto Union Street, walk the full length of Union Street and take a slight left onto Holburn Street and take a right at Union Grove.
Reason to love it…
I have one word for you music fans out there – vinyl! Chameleon stocks some fantastic furniture and homewares, but it's their collection of vinyl records that is music to my ears!
Curated Stories – 54 Claremont Street, Aberdeen, AB10 6QR
How to get there…
Head up Market Street, turn left onto Union Street, walk the full length of Union Street and take a slight left onto Holburn Street and take a right at Great Western Rd then turn right onto Claremont St and follow the road round to the left.
Reason to love it…
Curated Stories perhaps doesn't seem like the first stop for shopping to achieve a vintage look, especially with its super cool, modern atmosphere. However, they stock some great pieces and accessories which will complement any retro-belle! From beautiful silk scarves, socks, watches and perfumes! You won't be disappointed if you looking for something special away from High Street chains!
Vintage Inspired Events & Places to Eat
If you really want to make a trip to Aberdeen something of a vintage inspired special I would definitely book your sailing around the time of the following regular events: CandyBelle Vintiques, BrewBelles Vintage & Makers Market, Old Togs New Tricks Vintage Fayre and Curtiss & Clementine Presents Vintage Fair at Banff Castle (to name just a few). You could spend days visiting the shops I've mentioned and combine it with having a great time at any of these events!
Oh and make sure you grab some lunch at Melt – you won't be disappointed, the décor is SO fab! Described as "designed to remind you of growing up through the 70's, like your nan's living room if she was a glamourpuss!" Glamourpuss, indeed, everyone loves a bit of glam!

By
Adelle Chessor
The Digital Marketing Executive from VisitAberdeenshire, Adelle used to live in Shetland. She has insider knowledge for best trips to Aberdeen, loves shopping, likes to row and knit, big fan of craft beer and live music. Her cat is her favourite kind of person.