Ten places to visit in Thurso
If you have some time to kill whilst you're waiting to travel to Orkney from Scrabster on MV Hamnavoe, there are some interesting places to visit in nearby Thurso, the most northerly town in mainland Britain.
In 1798, when Sir John Sinclair extended Thurso, he laid out the streets in a grid street pattern with wide parallel streets and houses with gardens to the rear. If old stories are to be believed, when New York was rebuilt, it is said that the planners followed Sir John Sinclair's Thurso street plan.
Thurso has a population of around 8,000 and a fascinating history. It was an important settlement in Norse times and was mentioned often in the Orkneyinga Saga. Then during the 19th century the town experienced a boom due to flagstone trade. Before concrete, flagstone quarried from Caithness was highly sought after for making pavements. In the 20th century Thurso experienced another boom when an experimental reactor was built (and later decommissioned) in nearby Dounreay.
The ten fascinating places to visit below offer a fascinating insight into other aspects of Thurso's history.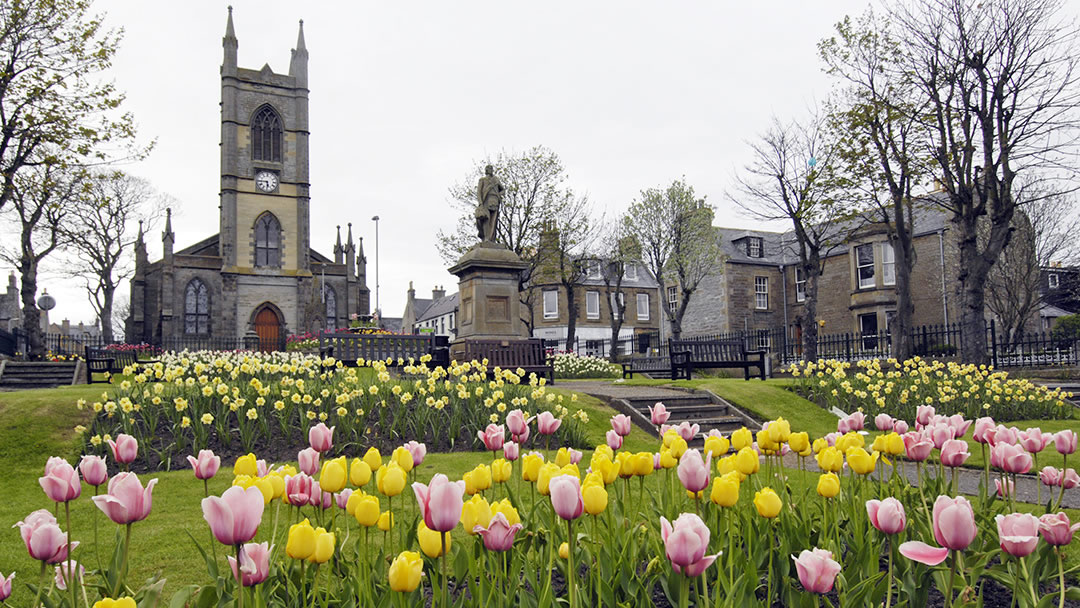 1) Sir John's Square
One of the first sights to see when entering Thurso's town centre is Sir John's Square. The town's war memorial stands in front of this lovely little square, and St. Peter's & St. Andrew's Church stands behind it. The Square is named after Sir John Sinclair, a leading agriculturist and town planner. In 1798, when Sir John Sinclair extended Thurso, he laid out the streets in a grid street pattern with wide parallel streets and houses with gardens to the rear. If old stories are to be believed, when New York was rebuilt, it is said that the planners followed Sir John Sinclair's Thurso street plan!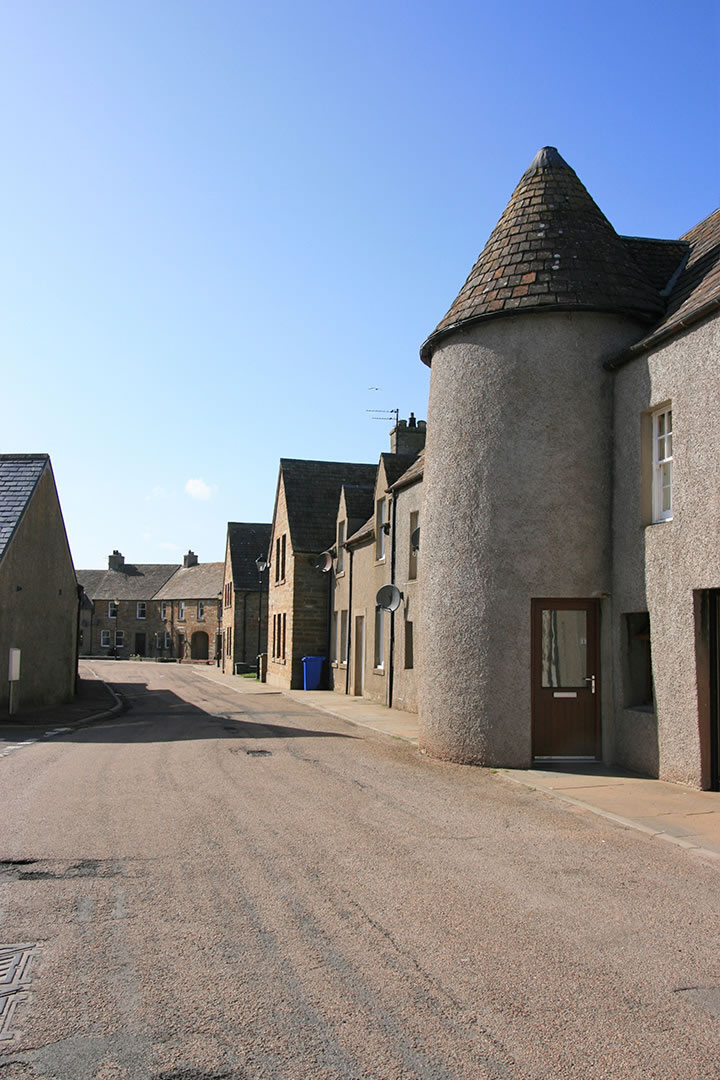 2) The Fisher Biggins
The Fisher Biggins is the most ancient part of Thurso, the original village. This was where fisher folk lived. Biggin is the Scots word for dwelling. You can find it today close to the west side of the river mouth; many of the buildings date from the 17th and 18th century and have been tastefully renovated in modern times. The streets here are more curved than those created in the New Town using Sir John Sinclair's grid pattern.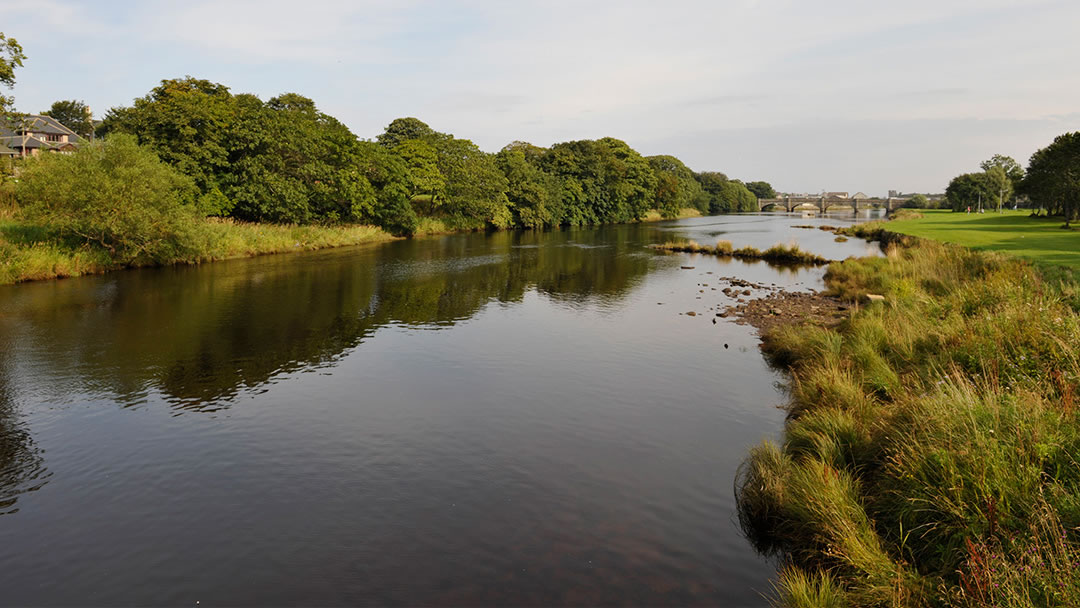 3) Thurso River
The river is where Thurso got its name from; it was named Torsaa (Thor's River) in Old Norse. The river is 25 miles long and is famous for salmon angling. Prince Charles is a regular visitor to one section of Thurso River, called The Private Beat. Fishing on Thurso River can yield large catches, and it has slow moving, canal type waters. Fishing season extends from January to October and anglers must fish by fair fly only. For more information and to fill in the appropriate forms to fish, visit www.riverthurso.com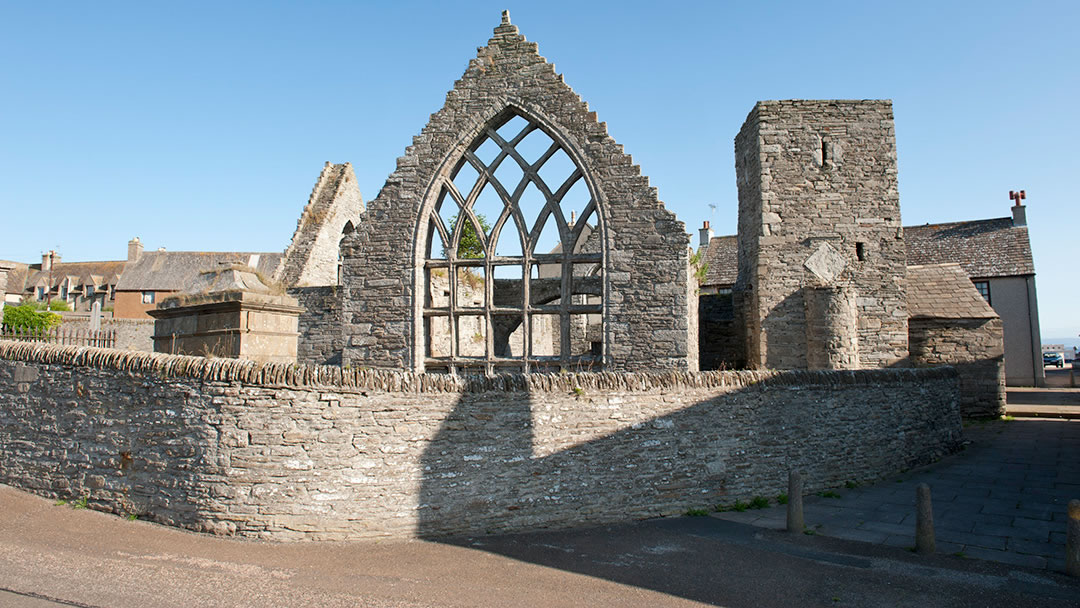 4) Old St Peter's Kirk
One of the finest religious buildings from the Middle Ages to survive in the North of Scotland, Old St Peter's Kirk is nestled amidst the oldest part of the town, close to the river. The church was founded in the 13th century by Bishop Gilbert de Moravia, with later additions made in the 16th and 17th century. Amongst these is the striking window on the west aisle; which was carved from a single stone slab and inserted in 1630. Old St Peter's Kirk was abandoned in 1832 and is now a handsome ruin.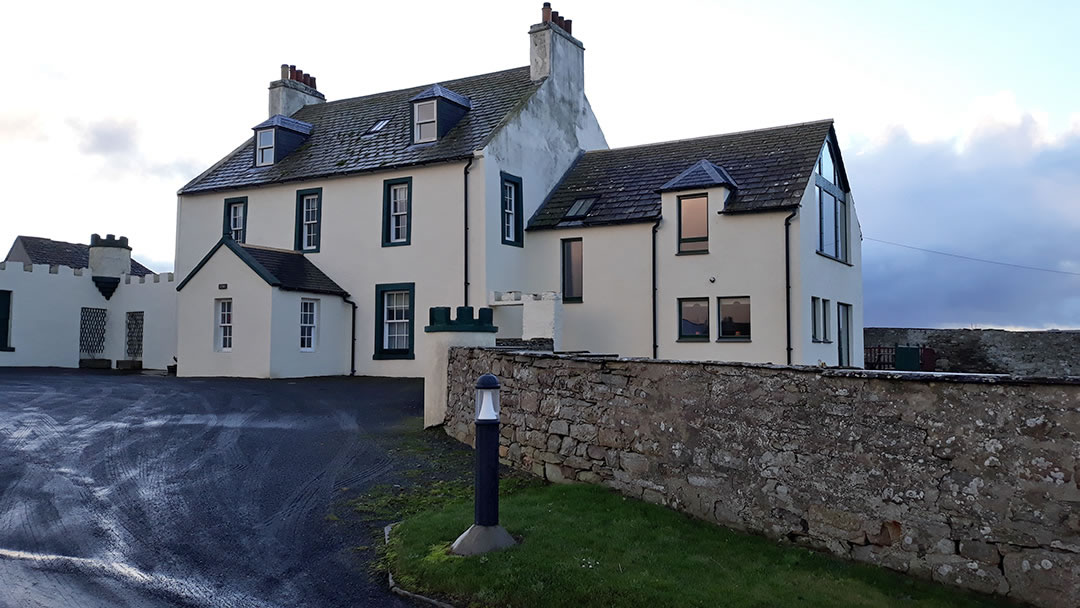 5) Pennyland House
On the western outskirts of town, just before the turnoff for Scrabster, stands Pennyland House, which is the birthplace of Sir William Smith, founder of the Boys Brigade. Born on 27th October 1854, Smith moved to Glasgow and joined the 1st Lanarkshire Rifle Volunteers and later became a Sunday School teacher. In 1883 these two influences led Smith to create the Boys Brigade and he was knighted for his services to children in 1909. A display of Boys Brigade memorabilia can be seen in the David Fraser room in Thurso's Sir William Smith Memorial Hall.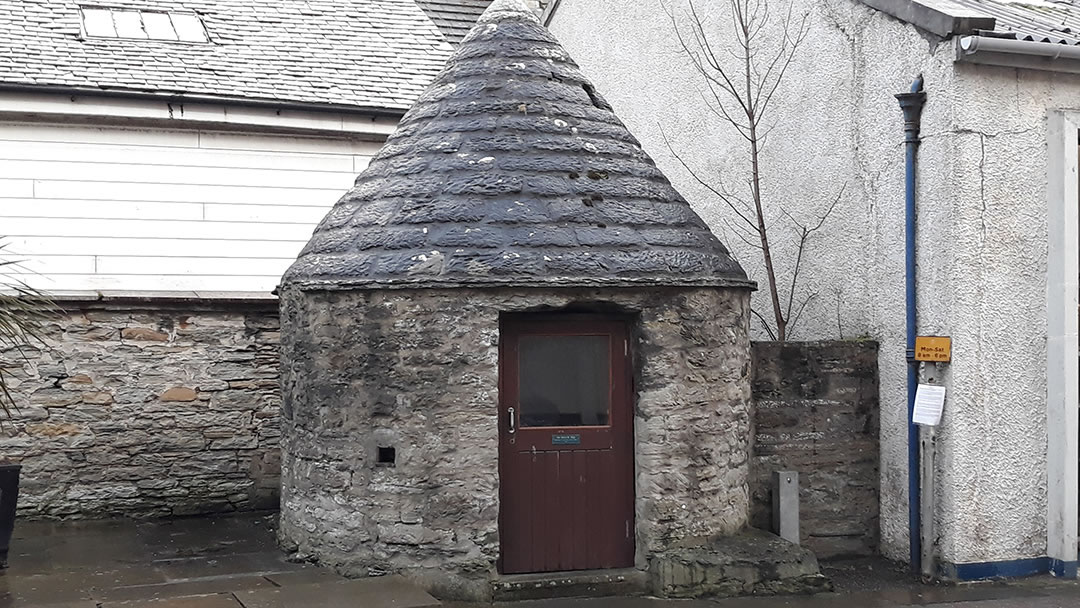 6) The Meadow Well
In the centre of Thurso, a circular wellhouse stands on Manson's Lane, close to the Royal Hotel. This wellhouse was completed in 1823 but the Meadow Well it encloses was used for centuries beforehand as the main water supply for Thurso. In 1876 people of Thurso gradually stopped using the Meadow Well after an improved water supply came from Loch Calder.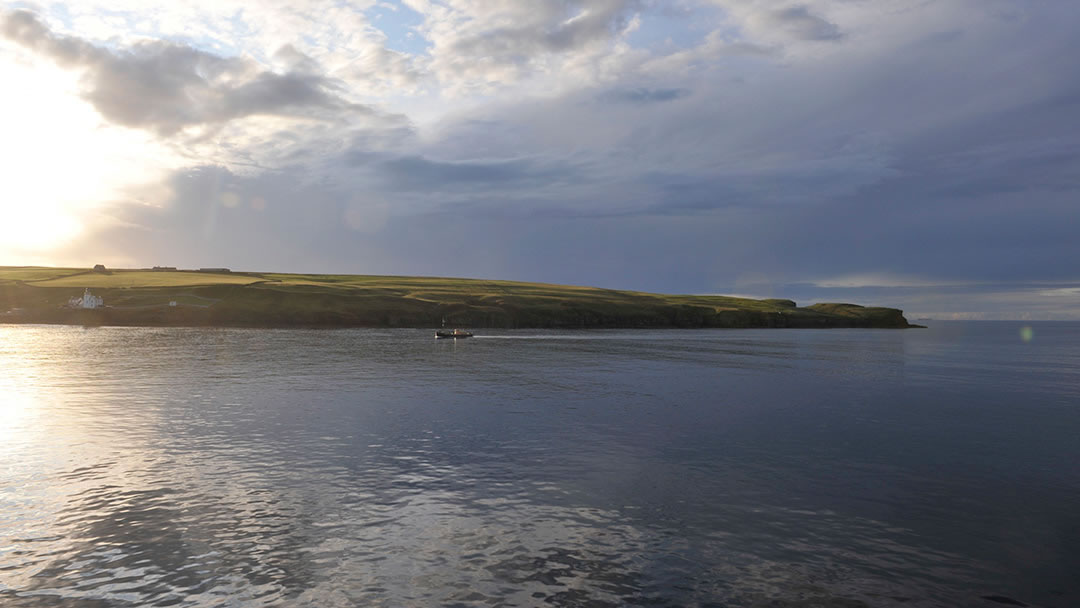 7) Holborn Head
Holburn Head Lighthouse sits above the Scrabster pier. Built by David and Thomas Stevenson and completed in 1862, it's a lovely building which has now become a private dwelling after the light was discontinued in 2003. There's a fine walk to Holborn Head (note the different spelling!) across muddy terrain from the Principal Lighthouse Keeper's cottage. The Old Red Sandstone headland at Holborn Head is quite exposed, and you'll see birds, a war memorial cairn, dramatic cliffs, seastacks and ramparts. The name Holborn is possibly Norse in origin, meaning hillfort, but it is more likely that the ramparts are the remains of religious buildings.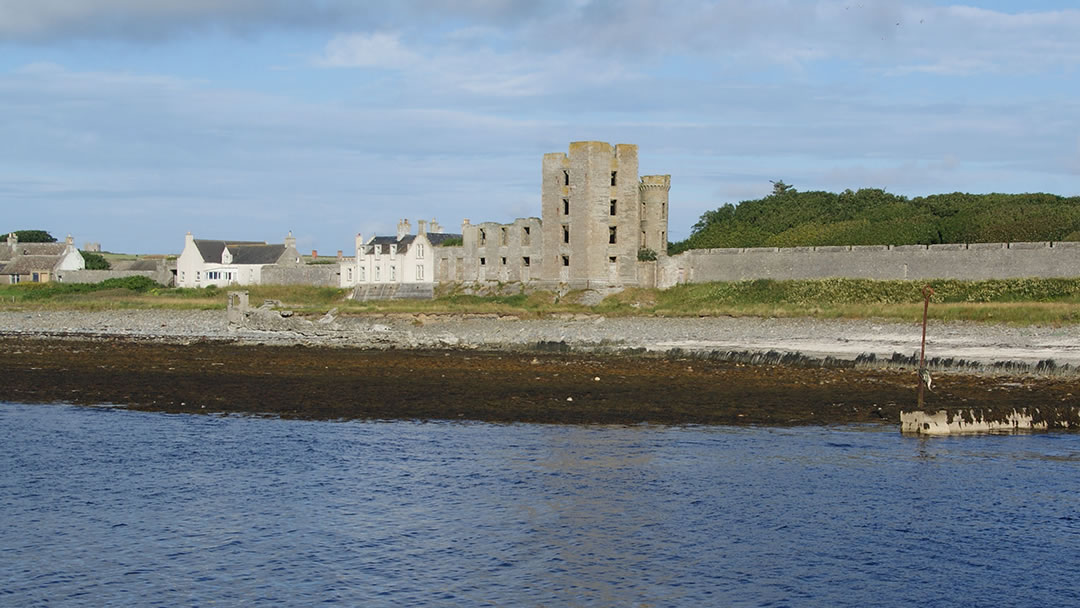 8) Thurso Castle
Thurso Castle was once a very grand building on the east side of the town. In modern times, part of it is a ruin, and another part is a private residence. Thurso Castle dates from the 12th century and is said to have been built on the site of an Iron Age broch. After a fire, the castle was rebuilt in the 1660s. It was restored and enlarged in 1806 and 1835, and remodelled again in 1872. During World War 2, an anti-shipping mine came ashore below the castle and exploded. This led to unstable sections of the building being demolished in 1952. These days the building is still an impressive and imposing sight; the ruin can be enjoyed from afar on a beachfront walk.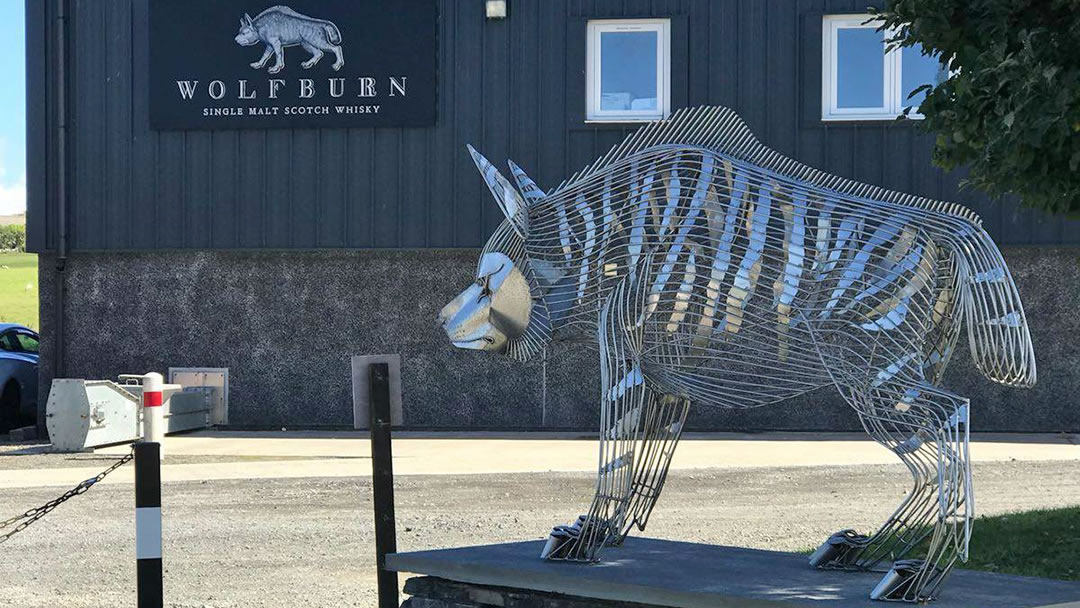 9) Wolfburn Distillery
The wonderful story of the Wolfburn is that of a single malt whisky distillery rising phoenix-like from the ashes of an old distillery which ceased production in 1877. The Wolfburn distillery was opened in 2013 just meters from the old distillery on the outskirts of Thurso, and like its predecessor, draws its waters from the nearby Wolf Burn. Tours of the Wolfburn Distillery (complete with a tasting at the end!) are available. For more information, please visit www.wolfburn.com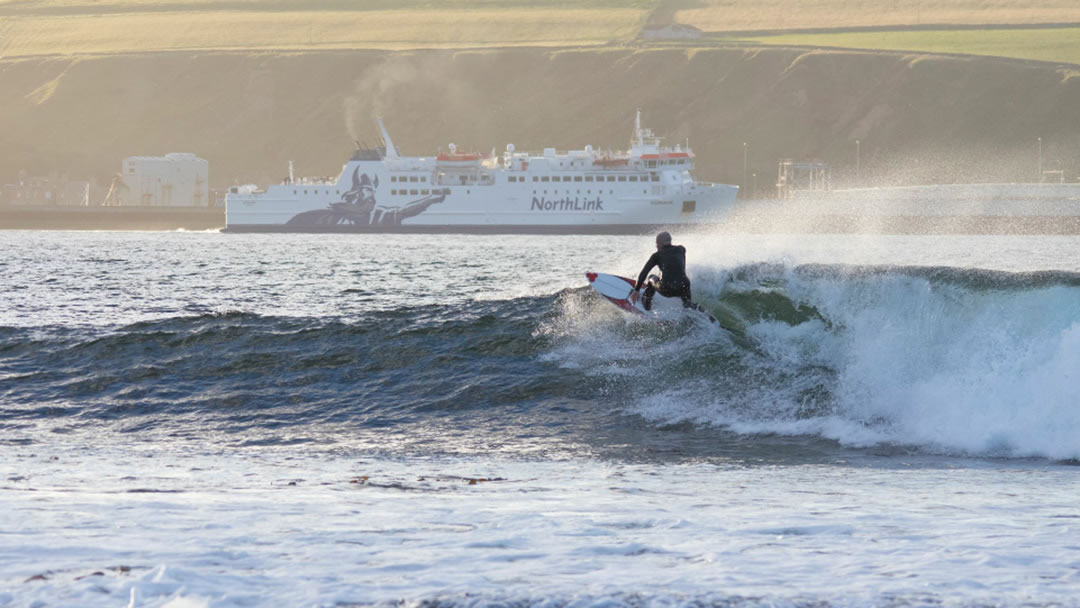 10) Thurso beach
Thurso beach is a very short walk from the centre of the town, and it faces northwards, across the Pentland Firth to Orkney and the island of Hoy. In recent years, Thurso beach has gained a reputation amongst surfers; in certain wind and tidal conditions, some of the finest waves in Europe can be enjoyed here. Thurso beach and the esplanade are also highly recommended for those who love a fine walk!
There are many other walks to recommend, including a popular walking route along Thurso river. Start at the entrance to the park at the main road bridge through town; walk up river, cross the footbridge and back along the other side. There is plenty more to do in Thurso; the town has a swimming pool, a cinema, boating along the river in summer and some very fine shops to explore.
We hope that this guide helps you make the most of your time in Britain's most northerly town!

By
Magnus Dixon
Orkney and Shetland enthusiast, family man, loves walks, likes animals, terrible at sports, dire taste in music, adores audiobooks and films, eats a little too much for his own good.
Pin it!
Header image: MV Hamnavoe arriving in Scrabster with Thurso in the background photo © Copyright Justin Merrigan