Announcing the Orkney Nature Festival Cruise 2018
Friday 11th May 2018
NorthLink Ferries are delighted to announce that this year's Orkney Nature Festival will culminate in a wildlife cruise on MV Hamnavoe from 13:00 to 16:00 on Sunday 20th May 2018.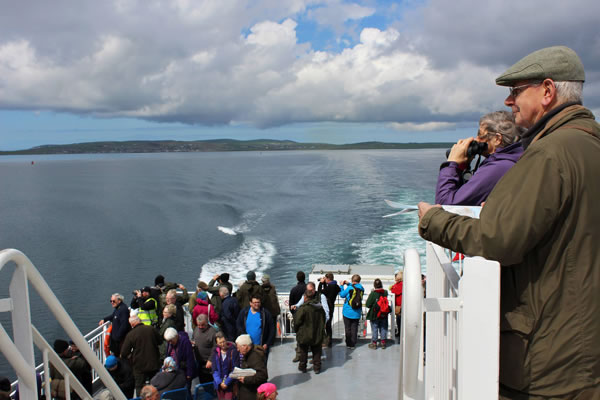 This will be a unique opportunity to circumnavigate the island of Hoy! Step aboard MV Hamnavoe for cliffs teeming with seabirds and sweeping views of the Flow, with wildlife commentary and guides on every deck, live folk music, whisky and gin-tasting, craft displays, a raffle with some excellent prizes and a delicious buffet of local sustainable produce.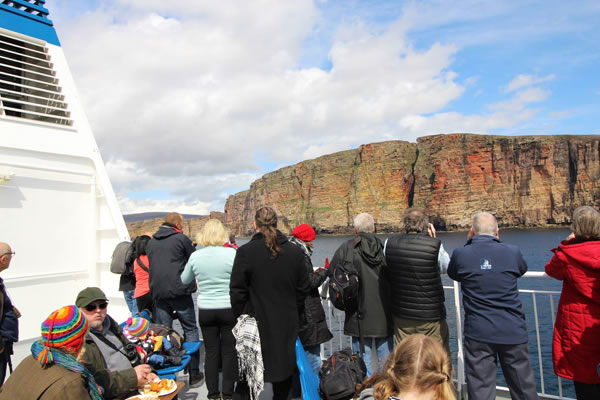 We'll hug the coast past Cantick Head, passing the cliffs of the Scottish Wildlife Trust nature reserve of Hill of White Hamars, and travel up Hoy's dramatic west coast. The ship will glide past the Martello Towers, lovely Rackwick beach, the Old Man of Hoy and St John's Head. We'll be keeping an eye out for seabirds and cetaceans; last year some Risso's Dolphins were spotted!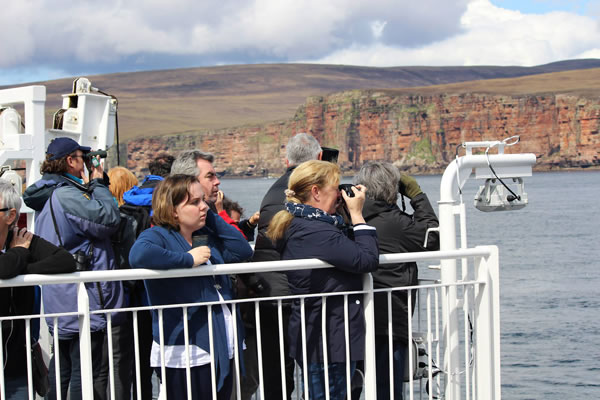 Our route will take us close to many of the small islands within Scapa Flow, passing Cava, Rysa Little, Fara, Flotta and Switha – the last known nesting site of Orkney's sea eagles in the 19th century, until the arrival of a pair on Hoy in 2013. They have now been sighted on Hoy every year since 2013, with failed nesting attempts made in 2015 and 2016. Up to three birds have been observed this year, including a breeding pair which appear to be nesting. If they breed successfully, it will be the first time this has happened in Orkney since 1873.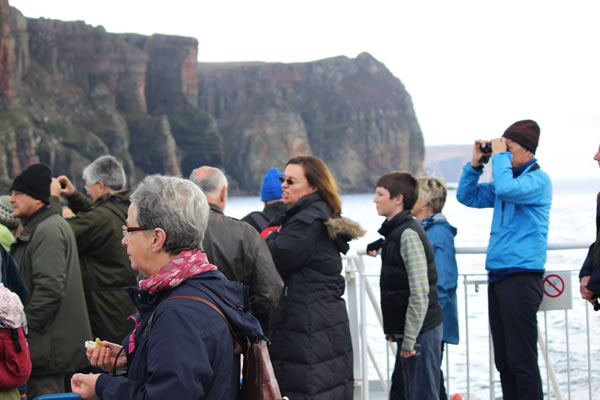 FREE Wildlife packs will also be available on board! These include a set of pop up binoculars and a wildlife calendar providing wildlife spotting tips.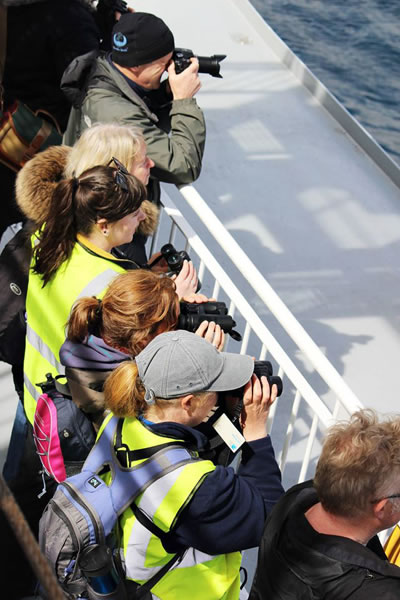 If you post any photos on social media remember to use the tags #SpotWildShetland and #SpotWildOrkney to share with us!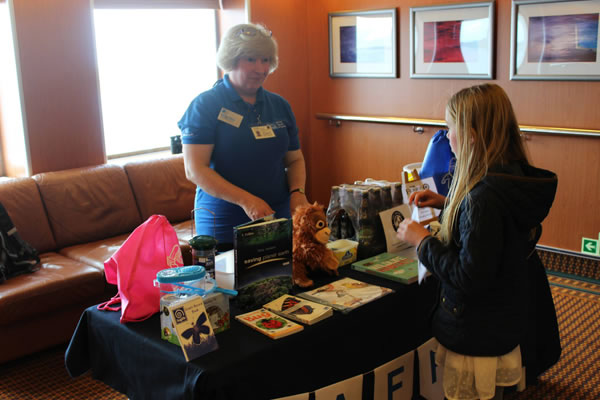 Passengers will enjoy a fantastic day out. Paces are limited, so contact Northlink Ferries via [email protected] or 08001114422 (free from UK landlines and mobiles), visit a NorthLink office or turn up early on the day to book your tickets.
Ticket price (£15 for adults and £10 for concessions)
http://www.orkneynaturefestival.org/