April 2021 NorthLink news round-up
Saturday 1st May 2021
In April 2021, we received a lovely painting of the MV Hrossey and celebrated International Guide Dog Day by inviting a group of guide dogs and their handlers onboard for a training session! Find out more about what we got up to below!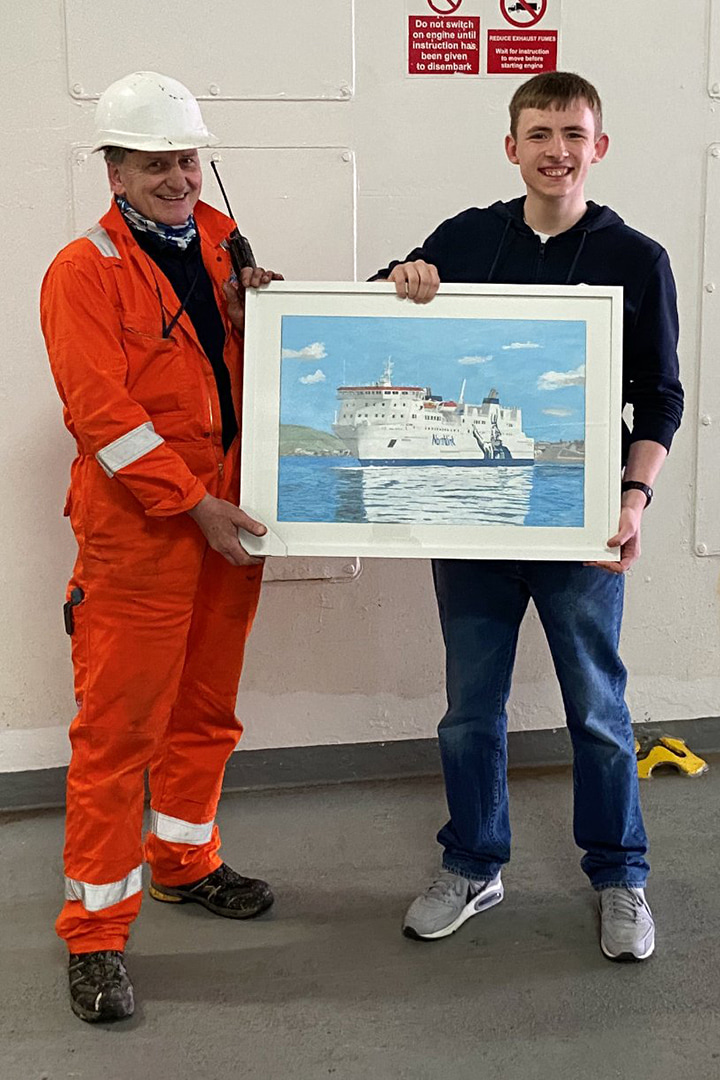 Wednesday 21st April:
We are excited to share this fantastic painting of the MV Hrossey that Kevin Johnston created for Bosun Gerard MacIver. Kevin has kindly painted a number of beautiful pictures of our vessels over the years for various staff members who have all been delighted with them. Thank you, Kevin!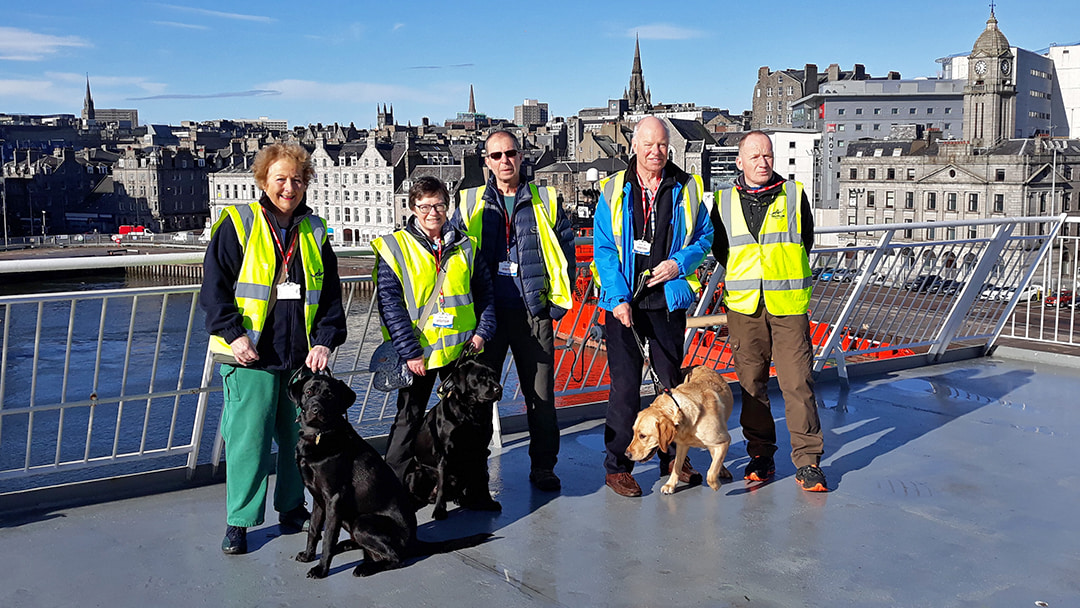 Friday 23rd April:
Today we celebrated International Guide Dog Day! Here at NorthLink Ferries, we are proud and happy to assist in the essential training development of guide dogs. Pre-Covid training sessions would often take place on board our vessels and we hope to continue to do so in the future.
Pictured above are guide dog puppies Soapy, Poppy and Dixson alongside their handlers, enjoying the views on board the MV Hrossey during their training session.
Header image: NorthLink Ferries' ship docked in Lerwick, Shetland