April 2023 NorthLink news round-up
Monday 1st May 2023:
During April 2023, we welcomed many special guests to our ports and for tours onboard our ferries, from Kevin Stewart (Minister of Transport) to the Delting Up Helly Aa Jarl Squad as they started their journey to New York City. We also celebrated one of NorthLink's employees, Nicola Mowat, for the amazing amount she and her friend raised for charity.
We hope you enjoy catching up on our NorthLink news from the month!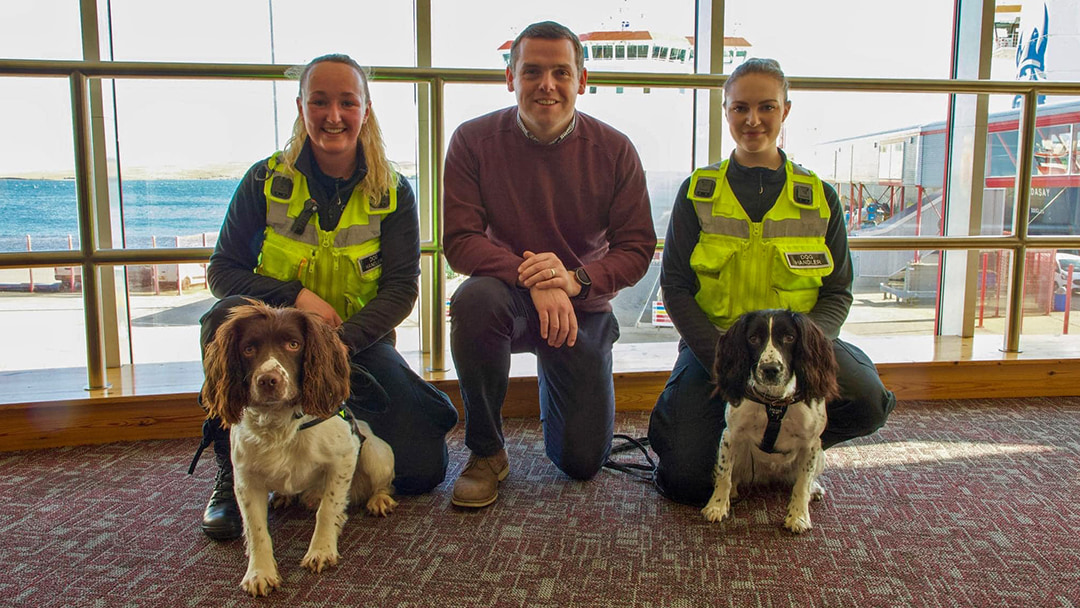 Tuesday 4th April:
NorthLink Ferries were delighted to welcome Douglas Ross MP to our Holmsgarth Terminal in Lerwick. Here, Douglas met Handlers with Drugs Dogs Bravo and Hera!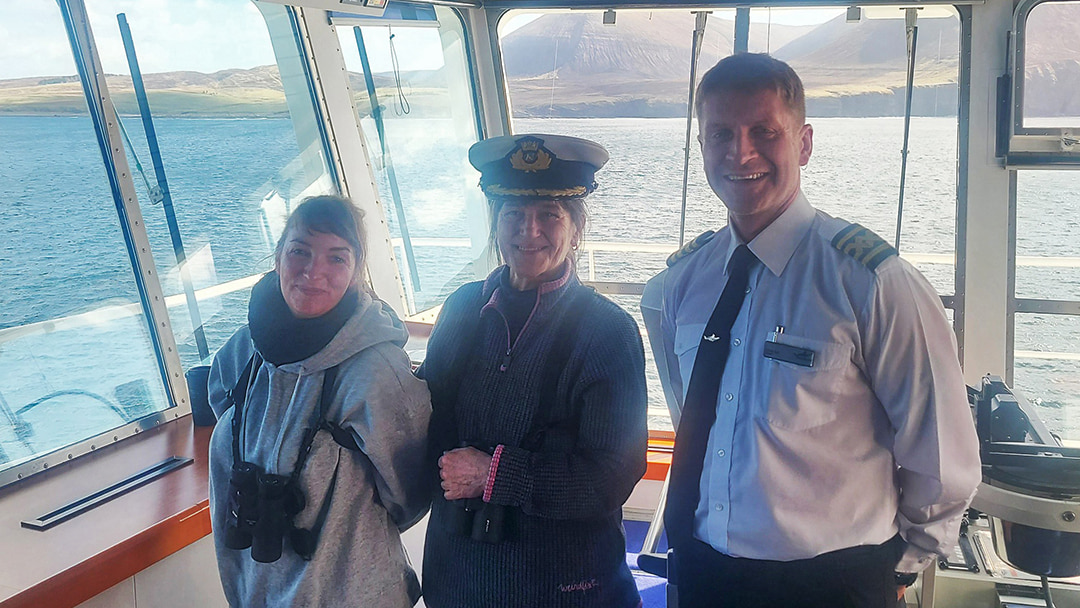 Wednesday 5th April:
NorthLink Ferries are always delighted to welcome the Orkney Marine Mammal Research Initiative (OMMRI) team on board fortnightly to conduct surveys from the MV Hamnavoe.
The Orkney Marine Mammal Research Initiative (OMMRI) aims to establish a long-term monitoring programme of cetaceans (the collective word for whales, dolphins and porpoises) to help us better understand their distribution and status within Orkney.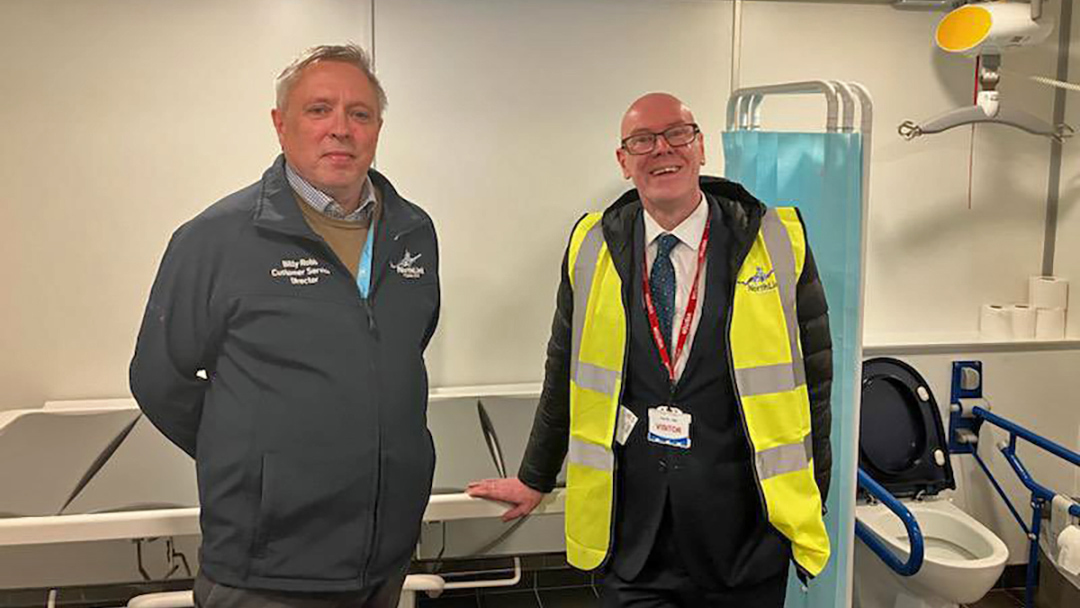 Friday 7th April:
NorthLink Ferries welcomed a special guest to our Aberdeen Terminal – Kevin Stewart, the Scottish Minister for Transport. He had an informative visit and was taken onboard one of our ferries for a tour!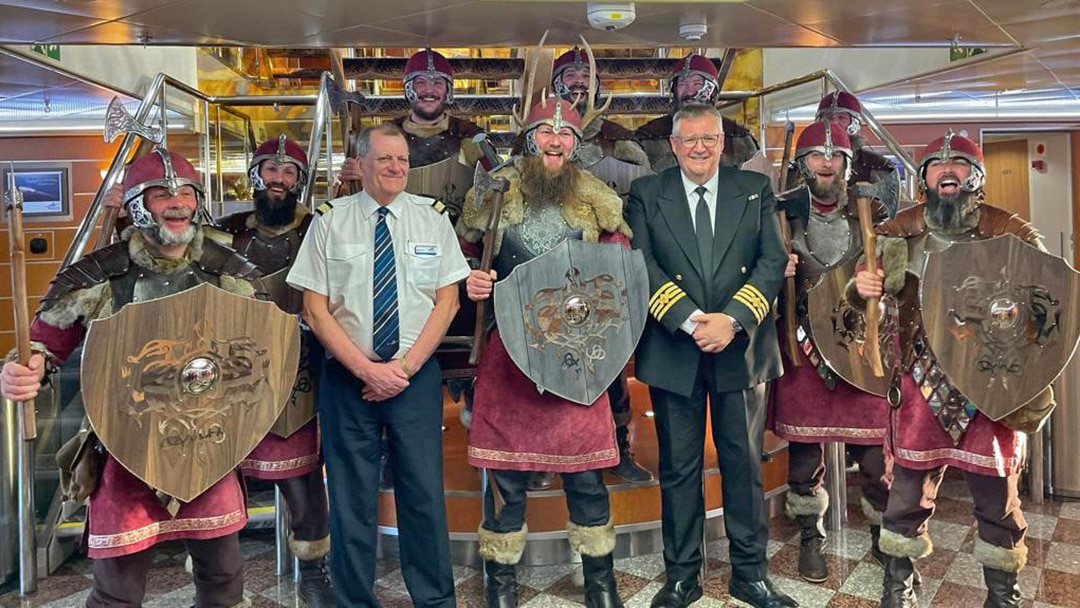 Tuesday 11th April:
We welcomed the Delting Up Helly Aa Jarl squad onboard as they crossed the pond to partake in New York City Tartan Week parade and celebrations! The annual Tartan Week festivities celebrate Scottish heritage and culture.
Festivities lead up to the Tartan Day Parade, which is held on Saturday April 15th. The NYC Tartan Day Parade is the largest annual Scottish gathering in NYC. See 3,000 bagpipers, Highland dancers, clans, Scottish dogs and Vikings march up sixth avenue!
We hope they all had a fantastic time!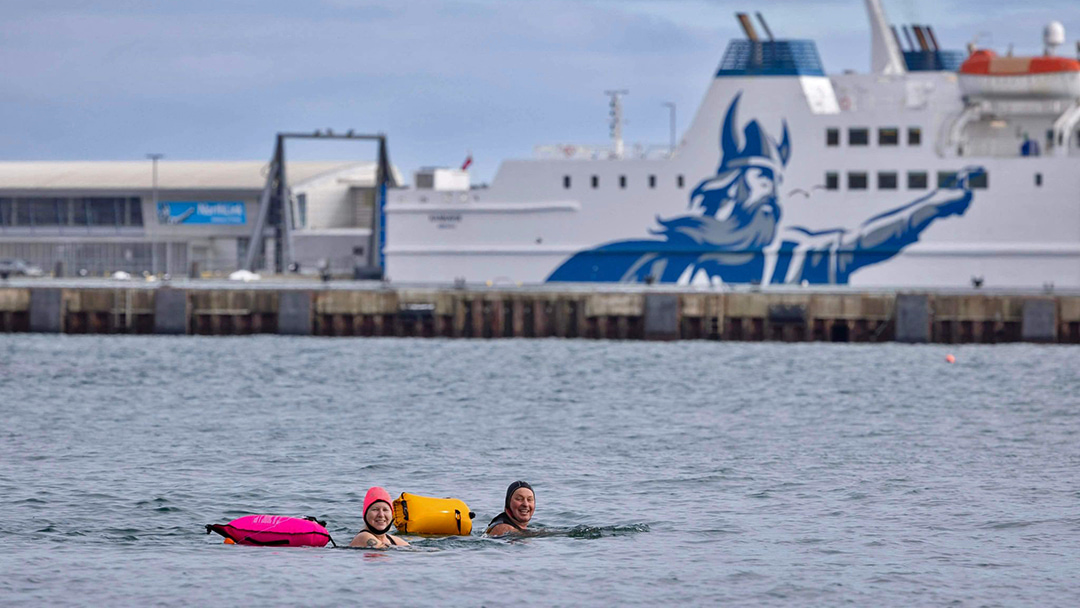 Monday 17th April:
Locals Nicola Mowat and Chris Parkinson raised more than £500 for the domestic abuse 'Refuge Charity' after they swam in the Pentland Firth every day in March and braved cold waters of below 5 degrees.
They are pictured above in front of NorthLink Ferries' MV Hamnavoe docked in Scrabster, where Nicola works as one of our lovely Customer Service Assistants.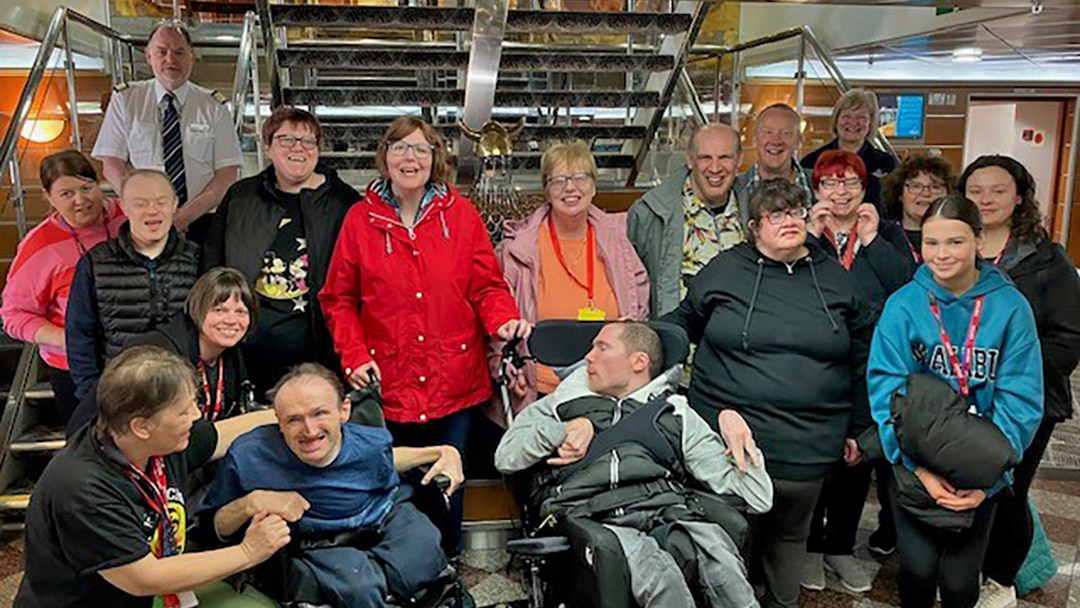 Wednesday 19th April:
NorthLink Ferries were delighted to welcome residents and staff from St James Court in Inverurie to the Aberdeen Ferry Terminal. We took them all on board MV Hjaltland for a tour!
We would like to say a massive thank you for the fantastic drawing of the ship and fish which was presented by the residents to the captain for display onboard MV Hjaltland.
We hope everyone who visited enjoyed the tour!