August 2021 NorthLink news round-up
Wednesday 1st September 2021
It was another busy month here at NorthLink Ferries! We were the proud sponsors of the 'Costa Del Kirkwall' event hosted by Kirkwall BID, we welcomed two very special guests on board the MV Hjaltland and NorthLink Ferries were awarded the TripAdvisor Travellers' Choice Award for the second year in a row. Find out more about what we got up to below.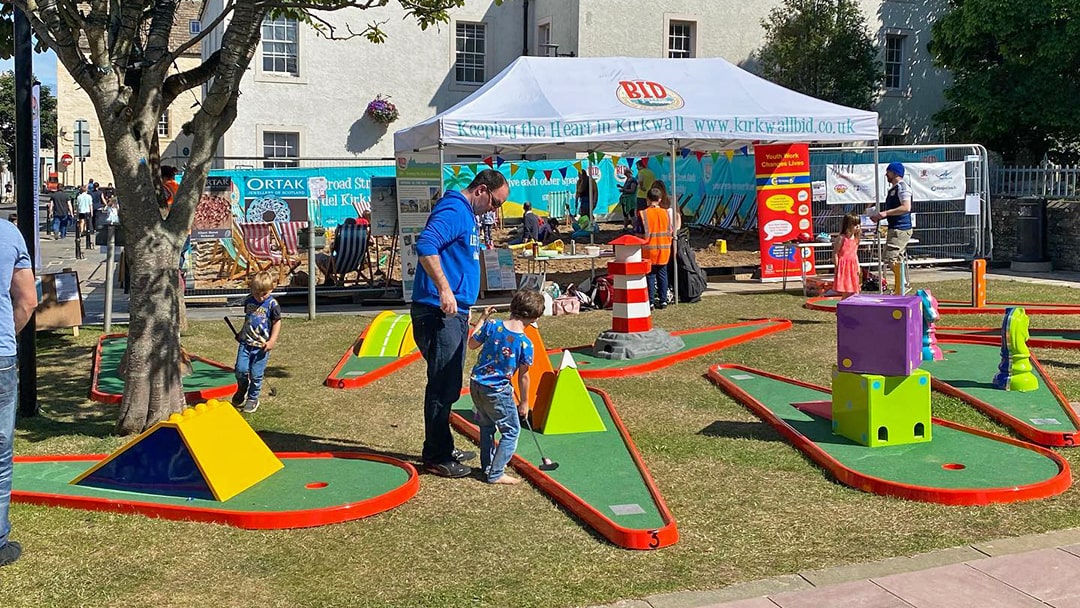 Wednesday 5th – Sunday 9th August:
NorthLink Ferries were proud to be a sponsor for Kirkwall's Business Improvement District's 'Costa del Kirkwall'. This free event took place at the Broad Street car park which was transformed into the ultimate summer beach experience.
The event hosted various local stalls, deck chairs and even miniature crazy golf! The town of Kirkwall was decorated in bright colours and creating a safe outdoor meeting space to reunite with friends and family.
We hope that anyone who attended had a fantastic day!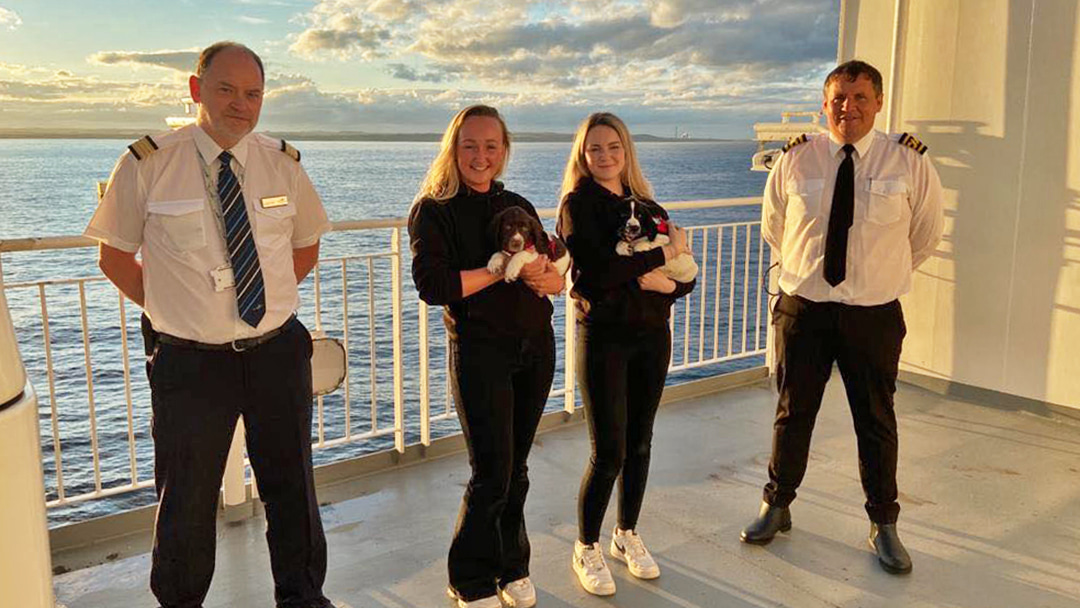 Monday 10th August:
We welcomed some very special passengers on board the MV Hjaltland this month! Two new Springer Spaniel puppies, who have yet to be named are set to join the Dogs Against Drugs Shetland team.
They travelled with their new drugs dog handlers Hannah Anderson and Megan Grant, who are busy receiving training and becoming special constables with Police Scotland. These two dogs will join the team of dogs already in Shetland, which includes Thor (7), Axel (6) and Oscar (3).
The crew on board felt very privileged to meet the new recruits and enjoyed some puppy cuddles. We hope they enjoy their new home in Shetland and had a good journey sailing with us.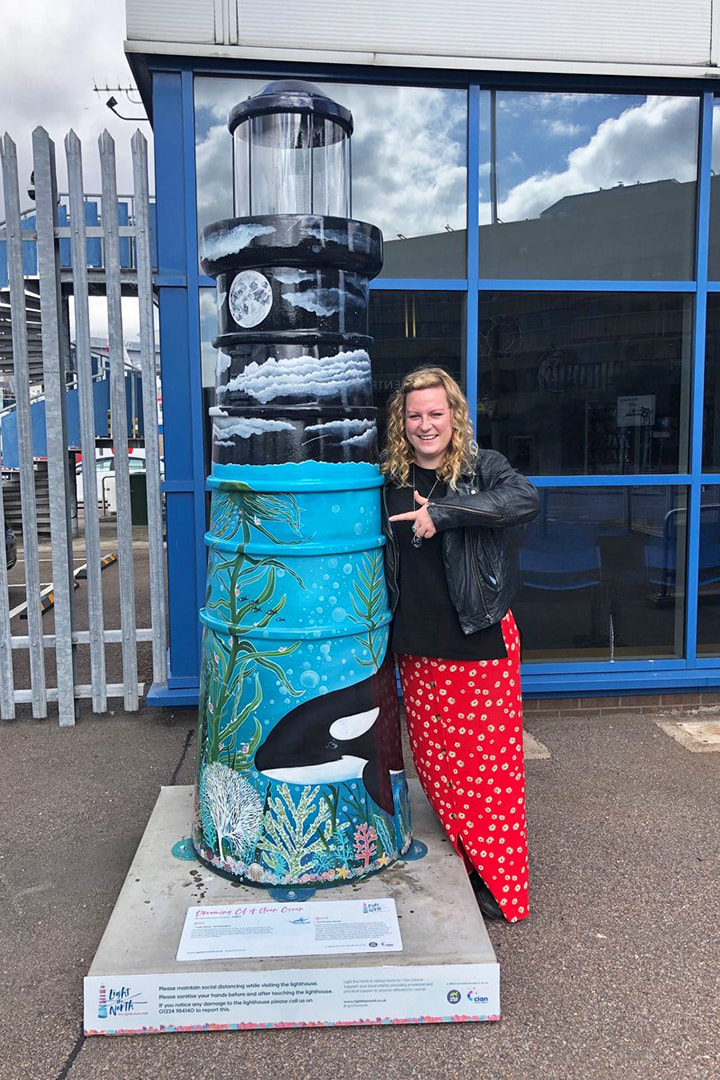 Tuesday 11th August:
We recently welcomed the very talented Artist Jodie Bews to the Aberdeen Ferry Terminal. Jodie designed the beautiful lighthouse installed outside the Aberdeen Terminal (pictured above) for the 'Light the North' Lighthouse Trail.
The lighthouse trail took people on a cultural tour of the north-east of Scotland, including Moray, Orkney and Shetland. Visitors could see 45 lighthouse sculptures designed and created by some of the area's most talented artists. The trail will take place from the 9th August to the 17th October, and aims to raise money for CLAN Cancer Support.
Monday 23rd August:
NorthLink Ferries Chief Officer Lewys Rees is aiming to cycle a challenging 110km in the Welsh hills in aid of The Mission to Seafarers on September 4th, 2021. He has approximately 8 hours to complete the ride however, the course includes 3 mountain peaks and lot of sheep to navigate around!
The Mission to Seafarers is an amazing charity and it would be great to help and support our fellow seafarers in some way after a very tough year. All of us would like to wish Lewys the very best with his fundraising efforts!
Monday 30th August:
We are delighted to announce that, for the second year running, NorthLink Ferries have been awarded a TripAdvisor Travellers' Choice Award.
We would like to thank our supportive customers who took the time to submit their reviews that resulted in us receiving this.
Header image: MV Hrossey on route to Shetland as seen from plane photo © Copyright Jenny Leask