Bottlenose Dolphins in Aberdeen
Tuesday 25th June 2013
Though the Orkney and Shetland Islands are well known as being amongst the best places in Europe for watching wildlife, what is less well known is that you can start your wildlife adventure before you even leave sight of Aberdeen.
Aberdeen harbour is a rich feeding ground for a pod of Bottlenose Dolphins that can be seen on most journeys just as you pass the harbour breakwater. There are usually around 20 dolphins present, however seeing 50 or more dolphins is not uncommon.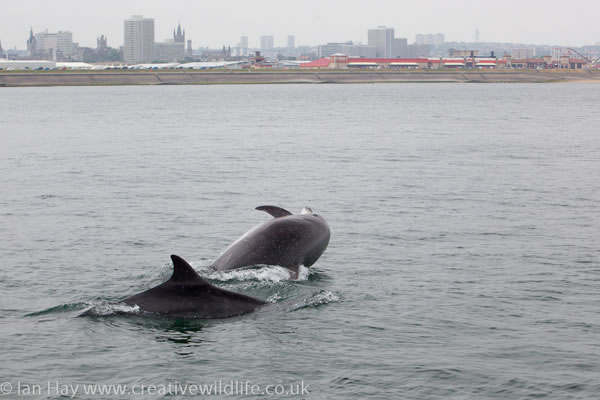 In June this year the Bottlenose Dolphins were one of the stars of BBC's Springwatch.
If you have a bit of time in Aberdeen, why not take a quick trip to the Torry Battery? From here you can get excellent and reliable views of the dolphins!