Captain Nigel Barnes retires
Wednesday 8th October 2014
NorthLink Ferries yesterday (Tuesday, 7th October 2014) honoured one of the company's longest serving crew-members at a retirement ceremony in Aberdeen.
The ceremony, which was attended by 50 members of staff as well as the Lord Provost of Aberdeen, was held to thank Captain Nigel Barnes (63) for his 26 years of service from Aberdeen on the 'North Boats' which from 2002 have been operated under the banner of NorthLink Ferries.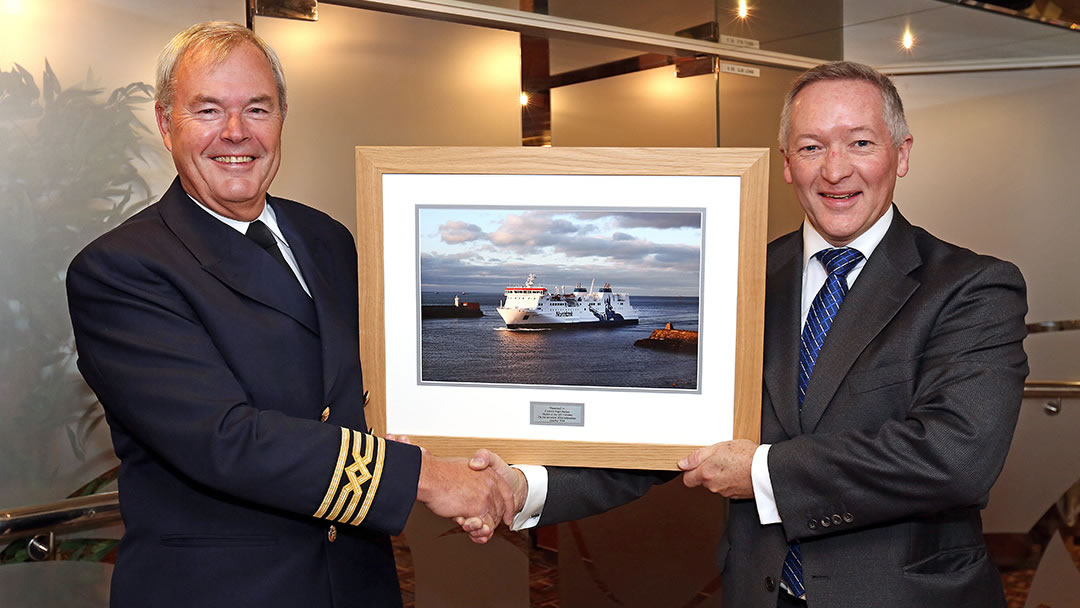 Speaking of his well-deserved retirement, Capt Barnes said: "Having served the Merchant Navy for 45 years and on the North Boats for over 26 years, I am looking forward to my retirement.
"I plan to spend most of my free time with my family including my grandson who was born just a few months ago. I also look forward to having more time to spend on some of my hobbies such as hillwalking.
"Working for the company has been a privilege and I hope to keep in touch with many of the crew and staff members."
Presenting a framed commemorative photograph to the retiree, Stuart Garrett, Managing Director for Serco NorthLink Ferries, said: "Capt Barnes has been a pleasure to work alongside over the years and from everyone here at NorthLink Ferries I would like to thank him for his hard work and commitment to the business. I wish him all the best for the future and a happy retirement."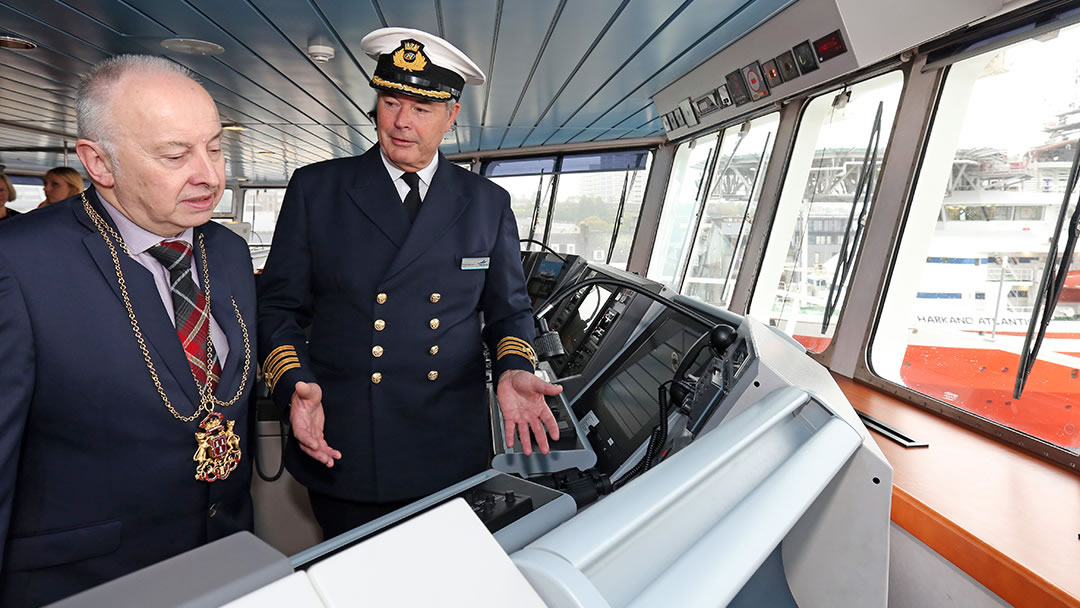 Capt Barnes also received a vote of thanks from the Lord Provost of Aberdeen, Councillor George Adam. He said: "On behalf of the citizens of Aberdeen, and everyone who has travelled with Capt Barnes, I would like to pay tribute to his long and distinguished service. He has provided a vital service to our city for many years and it is clear from the reaction of his colleagues that he has done so with great professionalism. It may be the end of an era in one respect, but it's just the start of a whole new range of opportunities for Capt Barnes."
Serco NorthLink Ferries operates nightly sailings from Aberdeen to Kirkwall and Lerwick as well as sailings from Scrabster to Stromness. Those who wish to book or require further information should go to www.northlinkferries.co.uk or call 08001114422 (free from UK landlines and mobiles).