NorthLink Ferries helps entrepreneurial school pupils with Christmas donation
Friday 21st December 2018
A group of entrepreneurial school pupils from Cullivoe Primary School are offering bumper Christmas hampers after a donation of 200 jam jars from NorthLink Ferries.
As part of the school's 'Christmas Hamper Enterprise', NorthLink Ferries delivered the jars to promote recycling and encourage the children to be creative with how they're reused.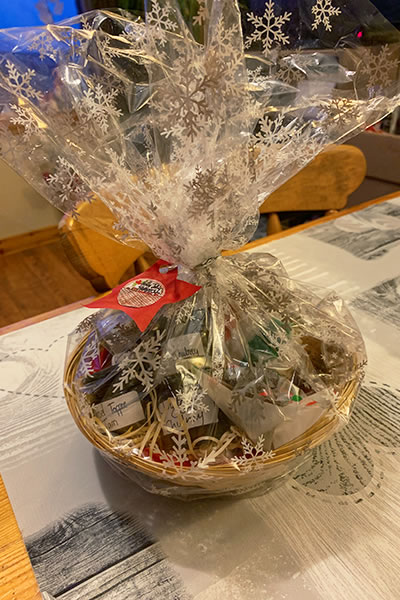 Originally containing jam from Shetland-based Mackenzie's Farm, the jars have been enjoyed by the thousands of passengers who use the lifeline ferry service.
The jars have been reused and filled with a selection of hand-made festive treats for local customers and parents to buy from the school and support the pupil's enterprise project.
Seumas Campbell, Serco's customer service director at NorthLink Ferries, said: "At NorthLink Ferries, we place a lot of emphasis in reusing and recycling what we can to minimise our environmental impact. By giving these 200 jam jars to Cullivoe Primary School, they've been put to good, creative use, offering a great addition to these Christmas hampers which we're sure recipients will enjoy."
Claire Lawson, headteacher at Cullivoe Primary School, added: "As part of the enterprise project the children are tasked with running a business and undertaking roles in finance, production and marketing. The learning throughout the project covers many curriculum areas and the children have been encouraged and guided on gaining the support of local businesses.
"NorthLink Ferries has been very helpful in ensuring the success of the 'Holly Jolly Hamper' business and everyone would like to thank them for donating the jars. They have been reused and filled with goodies such as 'Santa's Spicy Chutney' and 'Rudolph's Rhubarb Jam'; both of which has been made by the pupils in school."