NorthLink say a fond farewell to Captain Dave Wheeler
Tuesday 30th August 2016
On Friday 19th August 2016, a farewell ceremony was held on board MV Hjaltland to show NorthLink's appreciation for Captain Dave Wheeler, who is due to start his retirement on Wednesday 31st August 2016.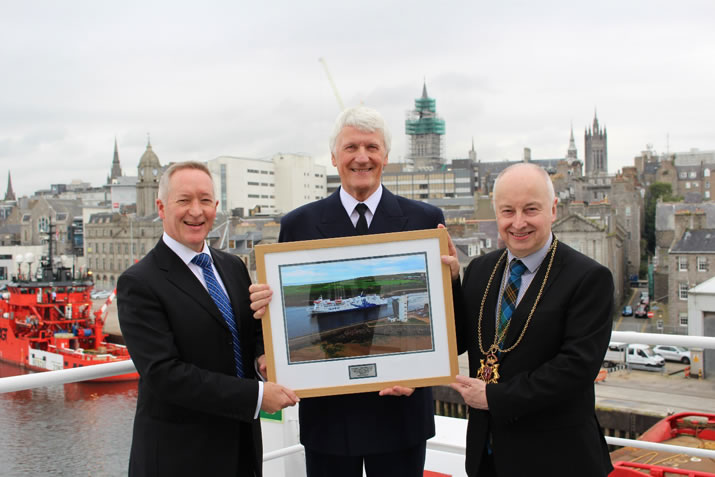 Crew members and shore staff, along with Stuart Garrett, Managing Director of NorthLink Ferries, and George Adam, the Lord Provost of Aberdeen, joined to congratulate and thank Captain Dave Wheeler for his dedication and hard work over his long established nautical career.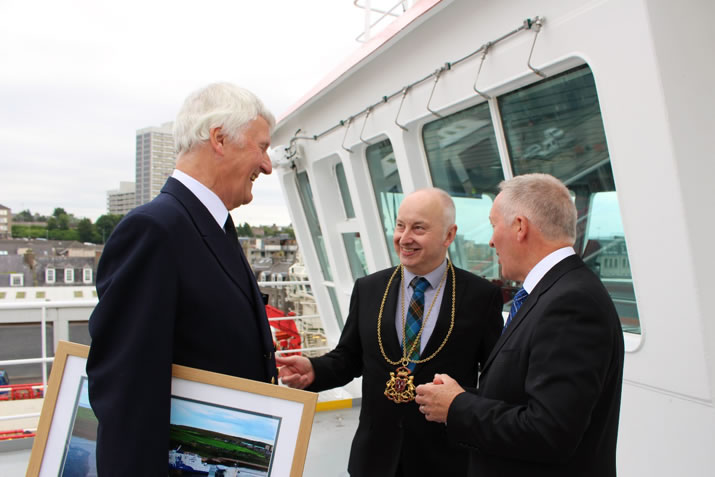 Dave Wheeler began his career with P&O Cruises and continued on to sailing yachts. In 1989 he started his career on the North Boats, working for P&O Scottish Ferries in Aberdeen. He continued on this service when NorthLink took over in 2002. After MV Hjaltland was built, Captain Dave Wheeler sailed the ship from Aker Finnyards in Finland to Aberdeen. Having been with MV Hjaltland from the start, Captain Dave Wheeler probably knows the ship better than anybody else.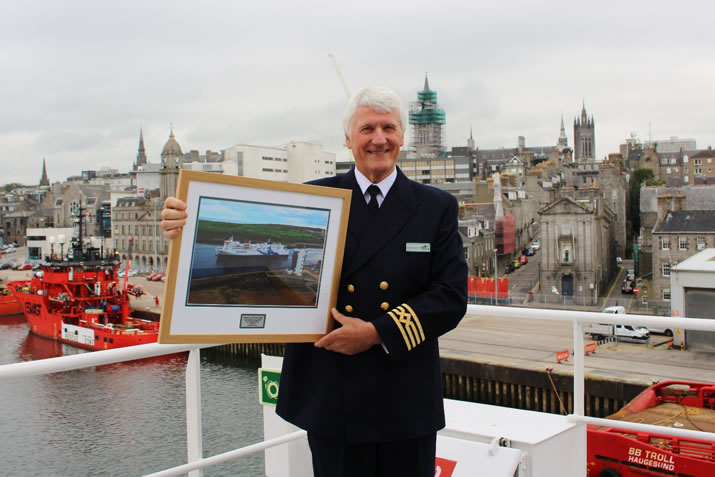 Captain Dave Wheeler has demonstrated a confident, professional demeanour over many years of dedicated service. He has been a great asset to NorthLink Ferries and we are immensely proud to have worked with him.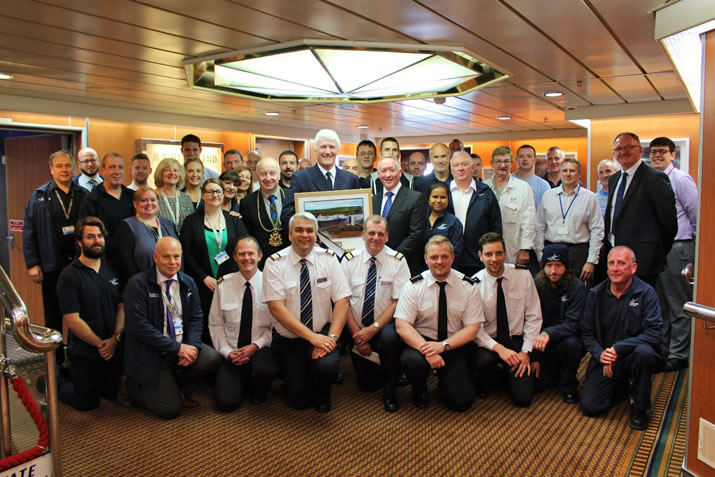 His crew agree that he will be deeply missed and are grateful for his strong leadership and the positive role he has played in everyone's lives. We want to take this time to thank Captain Dave Wheeler and wish him all the best in his retirement.

By
Shona Lawrance
A young quine with an energetic sense of adventure but dire sense of direction! Born and bred in the North East of Scotland with a long loving appreciation of the Scottish islands.