December 2021 NorthLink news round-up
Saturday 1st January 2022
In the final month of 2021, we helped to transport Kirkwall's Christmas Tree, announced a giveaway competition, and welcomed some very special guests onboard. Find out more about what we got up to below!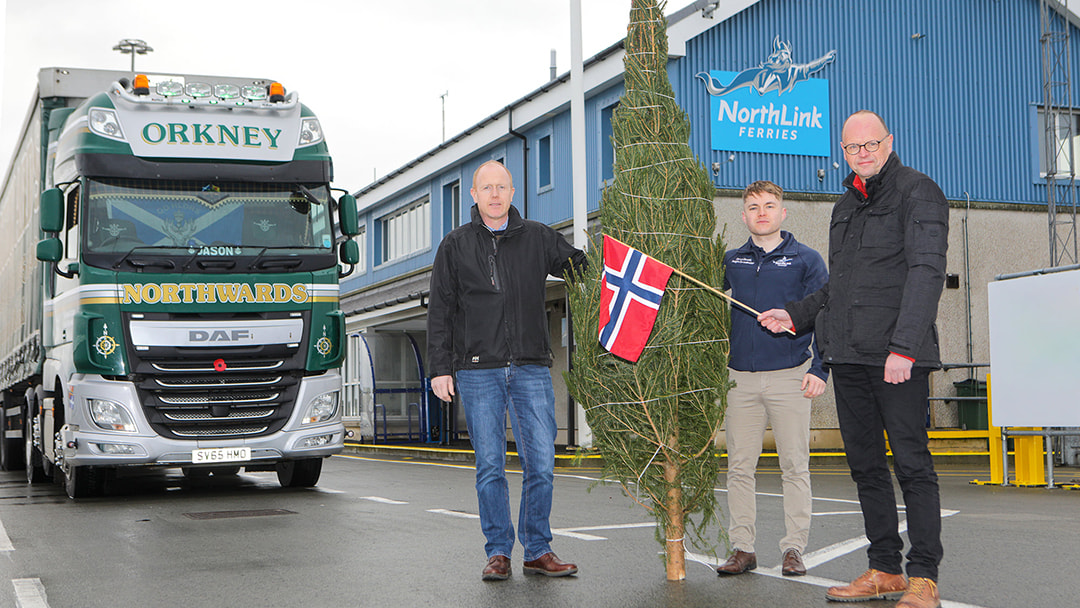 Wednesday 1st December:
NorthLink Ferries are delighted to help transport Kirkwall's Christmas tree – a gift from Norway – which arrived in Orkney and was lit up on Saturday 4th December as part of a series of outdoor tree lighting ceremonies.
As in previous years, the Christmas tree – which stood on the Kirk Green outside St Magnus Cathedral – has been gifted by the county of Vestland in Norway, a county incorporating Hordaland which for many years gifted the tree. A second tree – for inside the Cathedral – was gifted from the Fjaere Historical Society.
Tuesday 7th December:
To celebrate the Christmas season and to give back to our customers for their continued support this year, NorthLink Ferries were delighted to announce an amazing giveaway! We gave the chance for one of our lucky customers to win a return ticket for four on any route to Orkney or Shetland.
The competition closed on 31st December 2021 and the lucky winner will be announced very soon. Good luck to everyone who entered!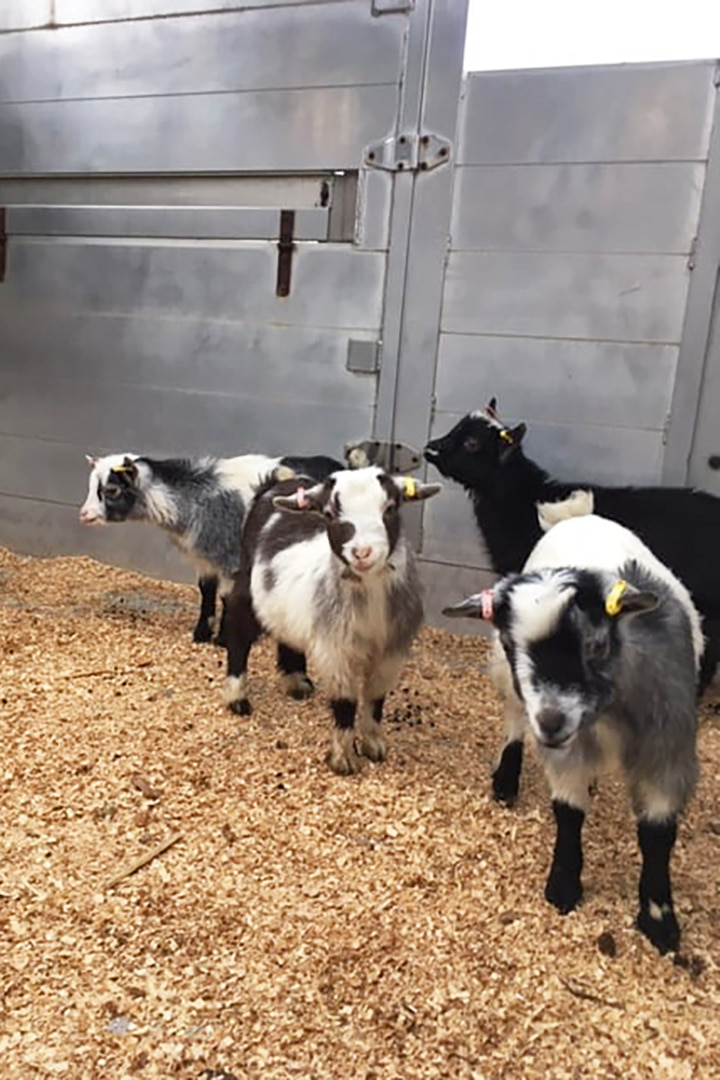 Wednesday 21st December:
We enjoyed welcoming some very special guests onboard this month. Farmer Dawes Pygmy Goat kids joined us for their big adventure up from Aberdeen to Shetland. They were very well behaved and very cute!
We hope they had a good journey with us and enjoy living at their new home in Whalsay, Shetland.
Header image: MV Hrossey sailing out of the Port of Aberdeen photo © Copyright Nick McCaffrey