December 2022 NorthLink news round-up
Sunday 1st January 2023
As we finish the end of the year with a busy festive period, all of us at NorthLink Ferries want to thank our customers for travelling with us this year. We can't wait to welcome new and returning customers on board in 2023!
In December 2022, we transported Christmas trees as well as additional SSEN workers and vehicles to aid Shetland's power outage, and we released a downloadable PDF containing all of the wonderful entries from our short story competition held earlier in the year.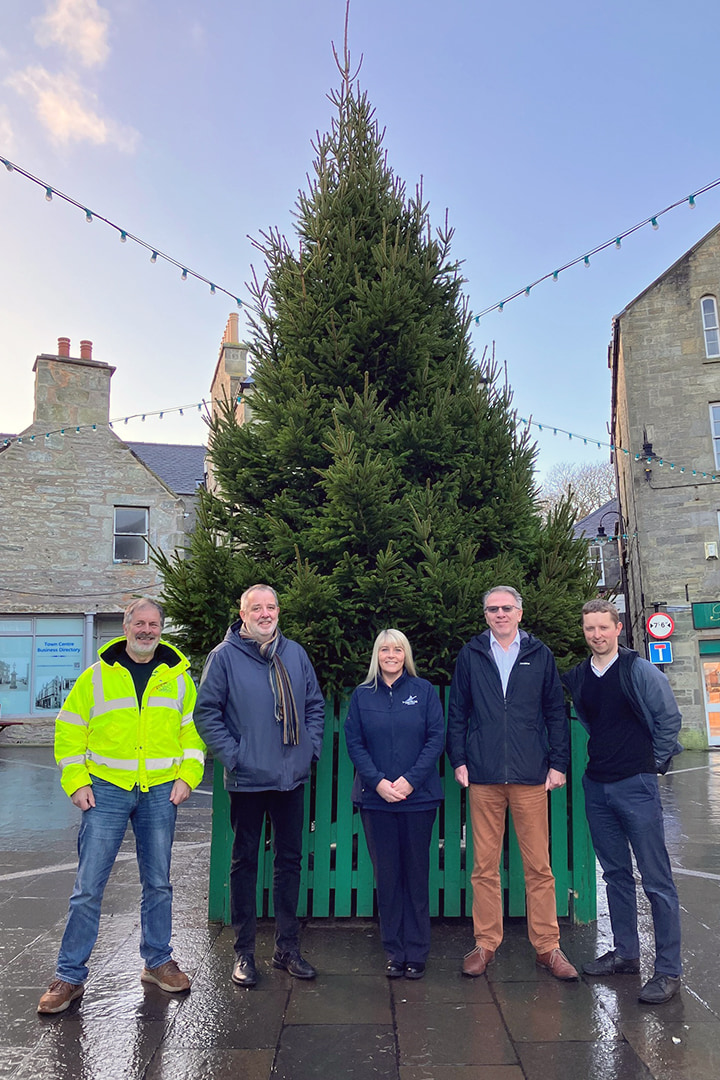 Tuesday 6th December 2022:
To kick of the festive season, NorthLink Ferries were delighted to be involved in transporting the Christmas tree for Market Cross as well as three additional trees which are gifted from Norway to Lerwick Town Hall, Scalloway and Whalsay.
We also assisted in the transportation of the Christmas trees gifted to Orkney from Vestland fylkeskommune and from Fjære historielag, Grimstad.
Friday 9th December 2022:
This month we added some additional sailings to our timetable, in order to support our passengers looking to travel within the festive period. We added extra Kirkwall calls from Aberdeen – Kirkwall – Lerwick and from Lerwick – Kirkwall – Aberdeen.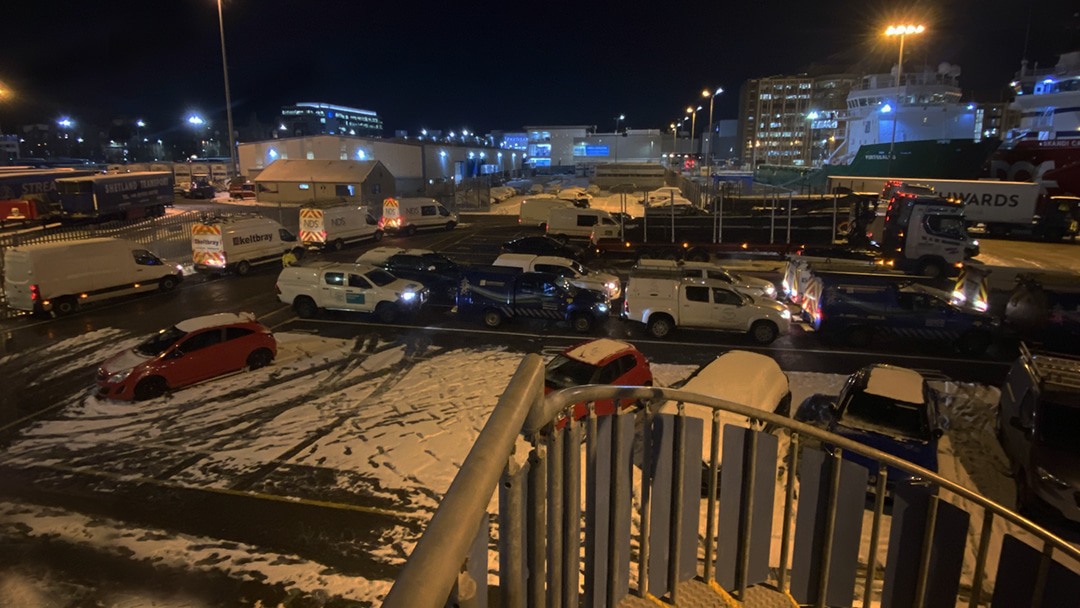 Wednesday 14th December 2022:
We would like to say well done to all involved in the tremendous efforts to assist Shetland in the midst of the huge power outages caused by heavy snow and ice recently.
The scale of the SSEN response in deploying over 50 vehicles and over 70 personnel to assist local workers and support the Shetland communities without power has been impressive.
We were proud to be able to help by calling into Kirkwall as part of a resilience plan to pick up extra SSEN workers and vehicles from the North of Scotland.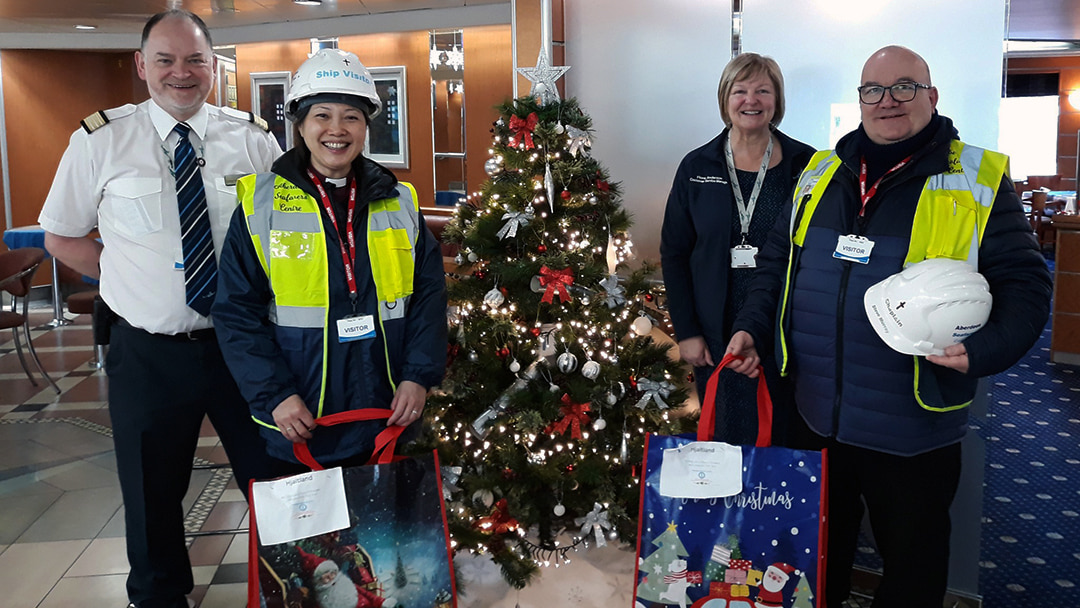 Friday 16th December 2022:
NorthLink Ferries welcomed two visitors from the Aberdeen Seafarers Centre. Port Chaplain, Steve, and volunteer, Josephine, visited the Aberdeen Ferry Terminal to fulfil their annual Christmas drop off. Over the years, Aberdeen Seafarers Centre has given thousands of festive gifts to seafarers annually.
Wednesday 21st December 2022:
We released this festive video created by Steve Mercer Productions to wish our customers and friends a very Merry Christmas! Here's to a fiery 2023, celebrating the return of Shetland's fire festivals!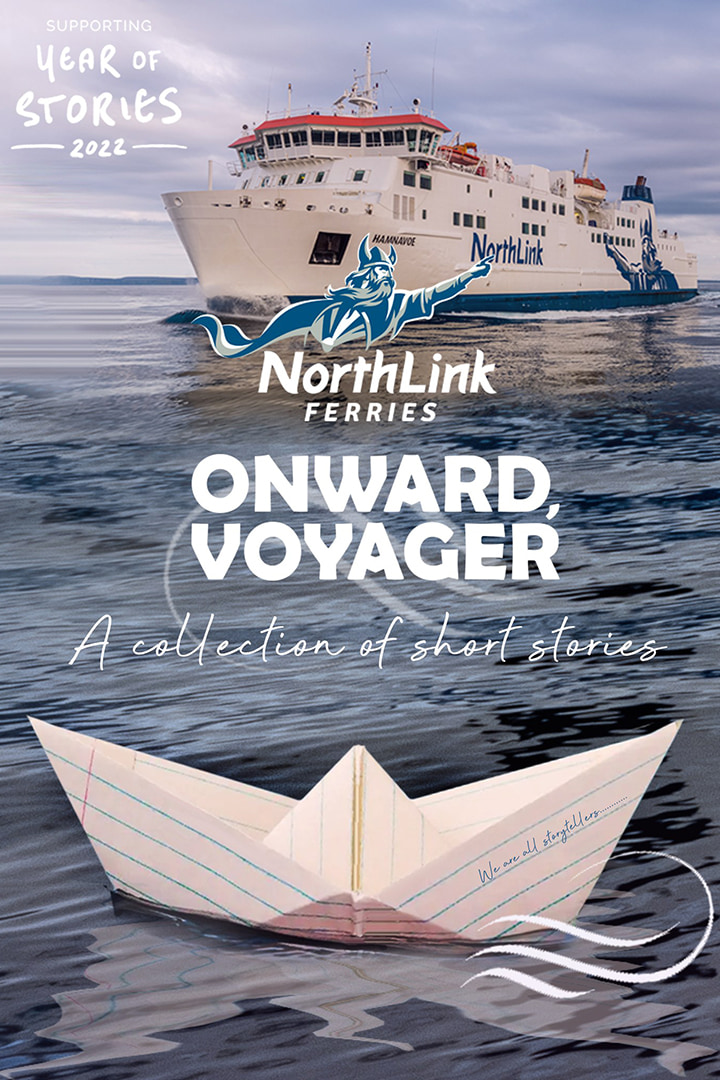 Friday 30th December 2022:
When NorthLink Ferries ran a short story competition Scotland's Year of Stories 2022, we were quite overwhelmed by the quality of the writing and the number of entries that we received. Though a hard decision was made and four winners were selected, we realised that we had to publish all of the stories in one collection, so that these Orkney and Shetland tales could be enjoyed by many!
We proudly present 'Onward, Voyager – A collection of short stories' available to download and enjoy in PDF format.