Pupils travel to Shetland for the Erasmus+ Project
Tuesday 9th June 2015
Since September 2014 and until June 2016 three schools: Mid Yell Junior High School on the island of Yell (Shetland), Collège Le Dimitile in La Réunion (a French island with a population of 840,974 inhabitants located in the Indian Ocean, east of Madagascar, about 200 kilometres southwest of Mauritius, the nearest island) and IES El Yelmo in Andalusia (Spain) have been involved in the Erasmus + Project "Treasure".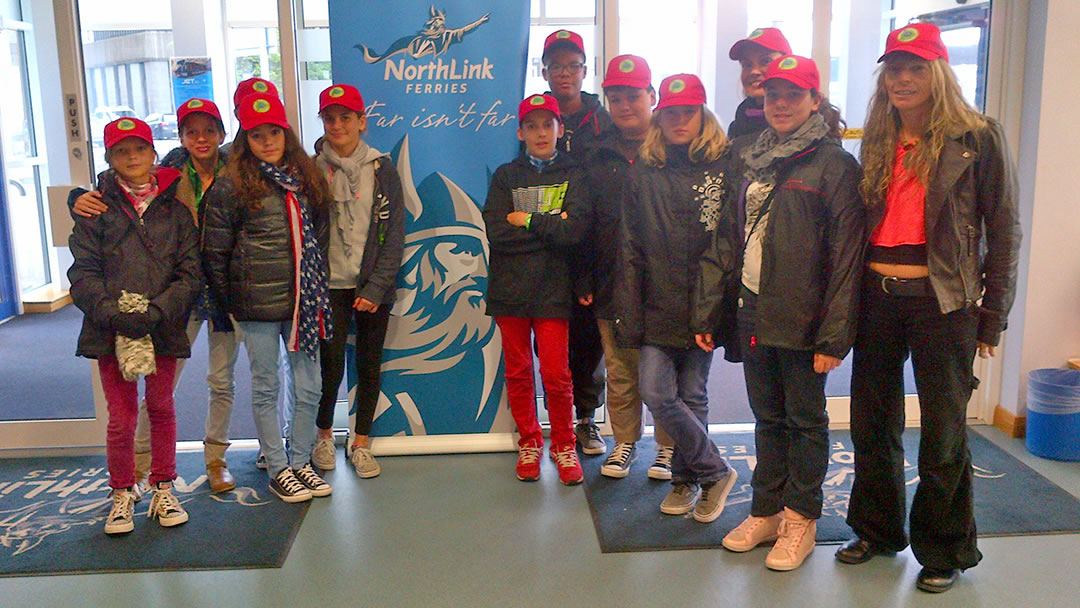 Its aim is to work together to share their Eco School work : the way they reduce, reuse and recycle in their schools, the way local resources are used to produce electricity but also to gain a better understanding of each other's culture.
Three groups of pupils are their ambassadors and will travel to meet their partners. Communication between them is done in the languages they study at school.
On Saturday, 6th June 2015 a group from College le Dimitile, Entre-Deux, Reunion Island (pictured in the two photos above) travelled with NorthLink Ferries to Lerwick. What a long way to travel! We hope they enjoyed their journey with us and that they have a fantastic time in Shetland!
Also on Saturday, 6th June 2015 a group from Ies El Yelmo school from Andalucía Spain (pictured below) travelled with NorthLink to Lerwick as part of the Erasmus+ Project. Again we hope they all have a wonderful time in Shetland!