NorthLink attend Harlaw Academy's '#SecureYourFuture' Careers Evening
Wednesday 5th October 2016
On Wednesday 28th September 2016, NorthLink Ferries and Clyde Marine were invited to Harlaw Academy, a school based in the city centre of Aberdeen. Harlaw Academy was holding a careers evening – on these, they open their school to companies from across the city.
The aim of these evenings is to promote job opportunities in different sectors to school leavers. The evenings also raise the profile of the '#SecureYourFuture' scheme which is run in partnership with Aberdeen City Council and the City Centre Masterplan.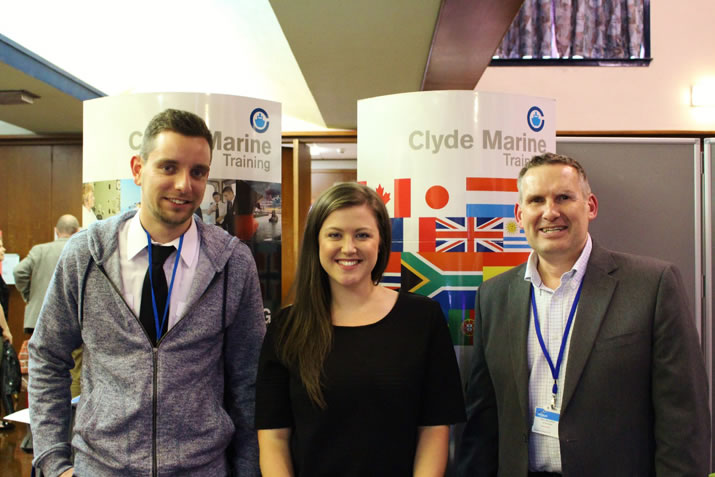 Present at the event was Paul Gellately (NorthLink's HR Manager – pictured to the right), Jim Wallace (Passenger Services Officer), Kelly Hope (Training + Resources Officer), Cadet Oli Bates (pictured to the left) and Clyde Marine's Ruth Scott (pictured in the middle).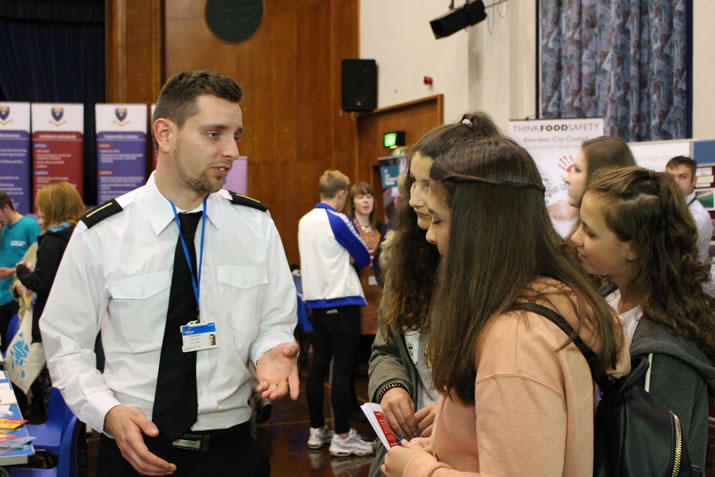 The event allowed the senior pupils an opportunity to talk with industry professionals and gain further insight into their future career paths. Cadet Oli was extremely popular with the pupils and was able to give them a full description on exactly what cadets did and how he, himself got into the industry.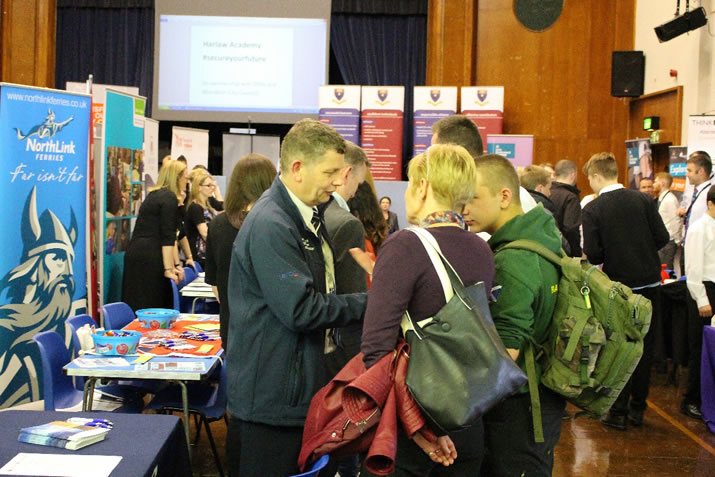 During the event, the head teacher of Harlaw Academy (David Innes) spoke briefly along with two other representatives from Aberdeen City Council who gave a short speech to all who attended. The speech highlighted the partnership with Aberdeen City Council and was encouraging and engaging for pupils who were about to leave school and start their own careers.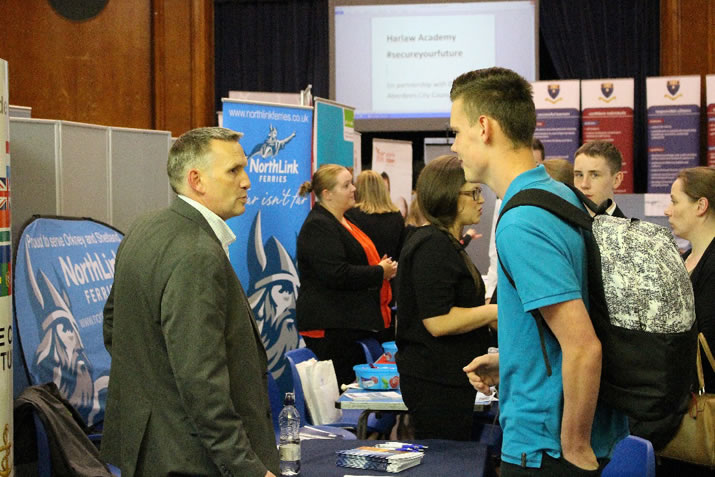 Overall the event was deemed a success with hundreds of pupils gathering to see what local industries had to offer.

By
Shona Lawrance
A young quine with an energetic sense of adventure but dire sense of direction! Born and bred in the North East of Scotland with a long loving appreciation of the Scottish islands.