Have I Got Cruise For You, with Original 106fm and NorthLink Ferries
Wednesday 2nd August 2017
NorthLink Ferries teamed up with Original 106fm to offer an incredible competition with a fantastic prize; a cruise of the northern isles. Not only were we giving away a cruise but entry into historic sites in both Orkney and Shetland, personal tour guide visits and bed and breakfast accommodation on the islands too.
To win this incredible prize listeners of Original 106fm were invited to enter the competition by heading over to their website and correctly identifying a picture of a historic site in and around Aberdeen/Aberdeenshire. Each day the competition ran, there were three pictures to identify and therefore three contestants each day were entered into the final. The final contestants were then welcomed on board the MV Hrossey in Aberdeen to compete head to head; there could only be one winner!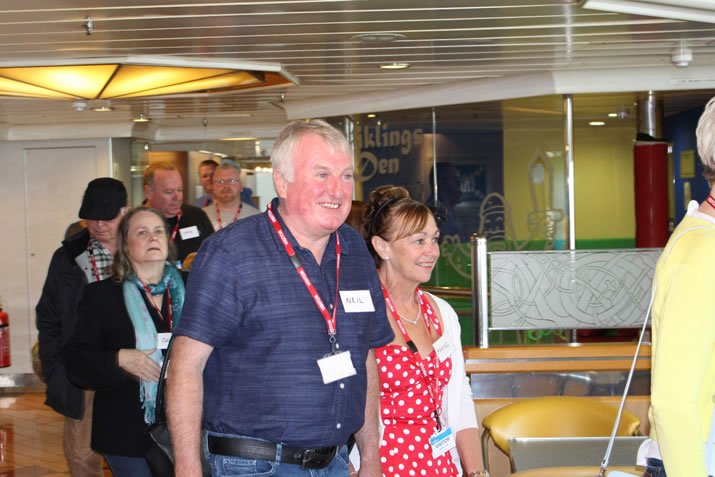 The final which took place on Friday 28th July 2017 saw Original 106fm broadcasting live from the ship! The excitement began to build as they set up their equipment and the contestants arrived.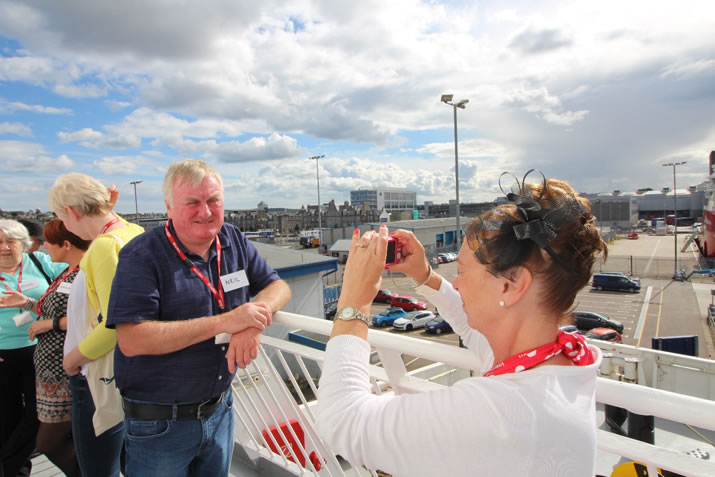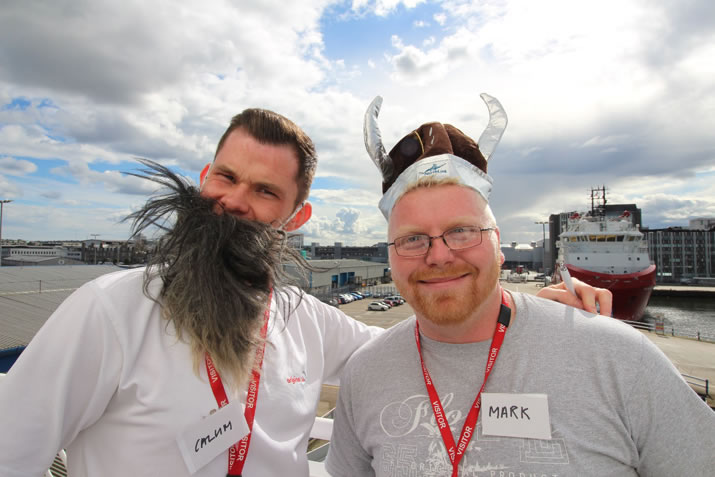 We kept our visitors busy with refreshments, goodie bags and tours of the ship while the tension continued to rise as they entered the final stages of the competition.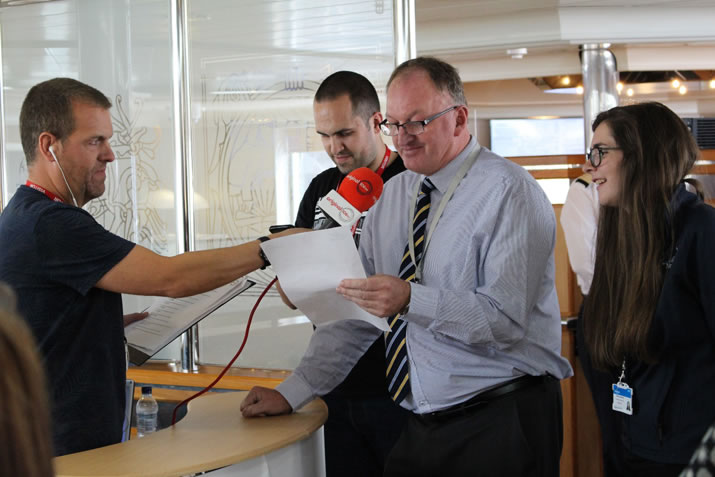 We split the contestants into two groups upon arrival and these two groups were to be whittled down to just two finalists. The two groups were asked separate questions which related to VisitScotland's year of History, Heritage and Archaeology.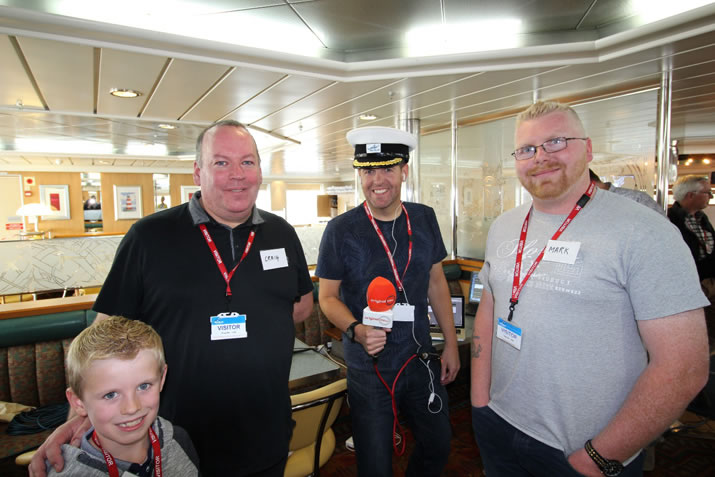 As the contestants gave their best answers to the first question there was one clear winner, Craig, he was now into the final. The next group were now ready as the suspense gained momentum it was Mark who was the winner, we now had our two finalists.
As the rest of the contestants enjoyed their refreshments and got to know their opponents, the pressure was on for Craig and Mark. The final round of the competition involved choosing between 6 golden envelopes to find the winning boarding card.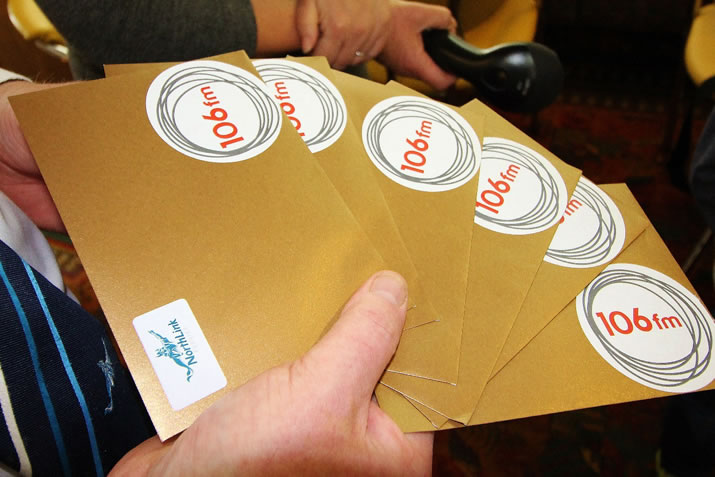 Mark took first pick of the envelopes and was unfortunately unsuccessful. Craig was next to pick and he let his son Jack choose for him, a great decision by Craig and Jack! They were our successful finalists after choosing the golden envelope with the winning boarding pass.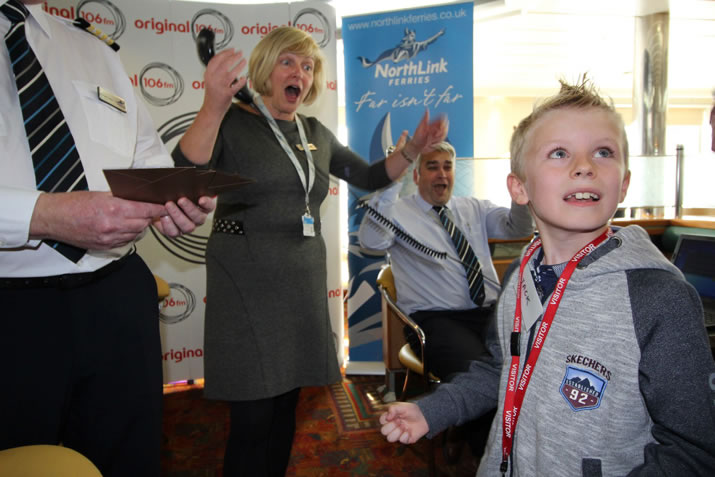 We were delighted for our winners and look forward to welcoming them on board in the near future for their cruise round the Northern Isles.


By
Shona Lawrance
A young quine with an energetic sense of adventure but dire sense of direction! Born and bred in the North East of Scotland with a long loving appreciation of the Scottish islands.