January 2022 NorthLink news round-up
Tuesday 1st February 2022
It has been a busy first month of 2022 at NorthLink Ferries as all of our ships prepare to head to Rosyth to undergo routine scheduled maintenance. This month, we also released our 2022 guide to Scotland's Northern Isles, released a new video in collaboration with Steve Mercer Productions and celebrated the MV Hjaltland's crew for their fantastic fundraising efforts. Keep reading to find out more!
Saturday 8th January:
During the quieter months of the year, the NorthLink Ferries' ships sail to Rosyth for dry dock, where they will undergo routine scheduled maintenance. As the MV Hjaltland went into dry dock, we received some fantastic photos from folk who spotted her on her way.
With grateful thanks to Dennis Penny for the wonderful photos!
Friday 21st January:
Every year, the crew on board the MV Hjaltland choose a local charity to support and this year, they are raising money for MS Society Scotland.
From all of us at NorthLink Ferries, we want to congratulate the crew on board the MV Hjaltland for raising a whopping £10,376.00. A huge thank you to all who donated and supported their fundraising efforts.
Monday 24th January:
NorthLink Ferries have made a new TV advert with Stephen Mercer Productions. Titled 'Onward, Voyager – a week of discovery', it covers all the things you might expect to see during a week's visit to the Orkney and Shetland islands. The film will be aired throughout the month of February on STV.
It also stars the new NorthLink bear, made by the talented Wendy Inkster from Burra Bears. He is called 'Hakon o' Holmsgarth'.
You can watch the video here: Onward, Voyager – a week of discovery | NorthLink Ferries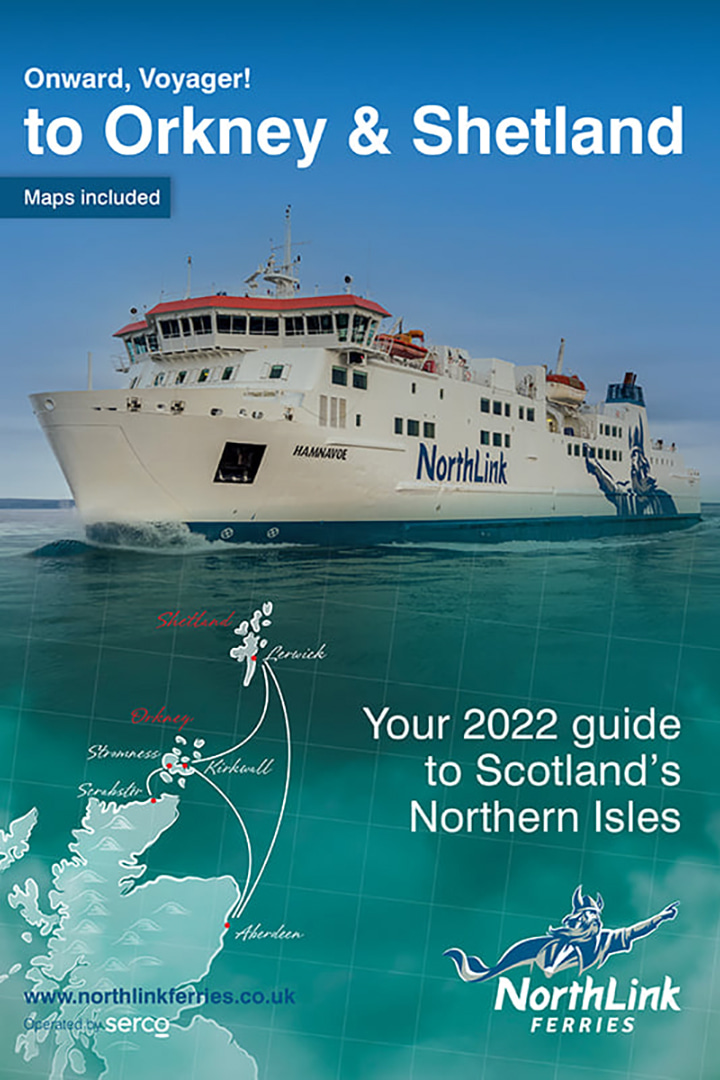 Friday 28th January:
Pick up your copy of the new NorthLink 2022 Guide. The NorthLink guide can be found on leaflet racks throughout Scotland and in VisitScotland iCentres. It can also be downloaded and viewed offline here.
The guide covers all the services offered by NorthLink, and has fares and timetables also. It also features maps of Orkney and Shetland with places to visit. Check them all off as you visit – can you see them all during your trip to the beautiful Northern Isles?
Header image: MV Hjaltland heading to dry dock in Rosyth photo © Copyright Dennis Penny