Jarl Squad Raise the Roof at Expo 2015
Wednesday 22nd April 2015
Vikings travel to the event courtesy of NorthLink Ferries
The Northern Isles' heritage was showcased by over 38 special guests dressed in full Viking attire during the opening of Scotland's premier travel trade event, VisitScotland expo today (Wednesday 22 April).
Shetland's famous Jarl Squad, which leads the annual Viking fire festival Up Helly Aa in January, travelled with NorthLink Ferries to the event in Aberdeen. The Squad wowed exhibitors and visitors with a spectacular opening parade featuring Viking regalia and musicians.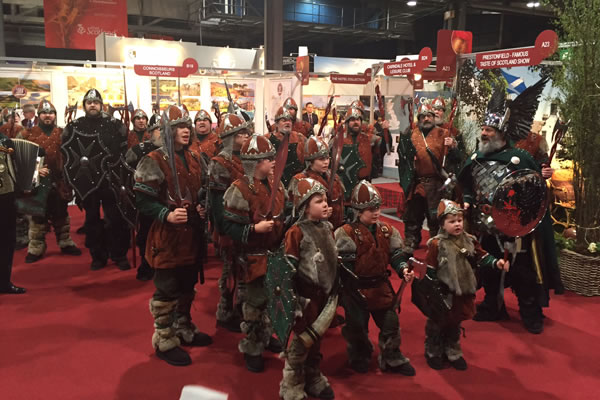 Stuart Garrett, Managing Director at Serco NorthLink Ferries, said: "We are always delighted to exhibit at VisitScotland expo and 2015 is no exception, especially since this year we are so close to our Aberdeen harbour operations.
"The Jarl Squad generated a huge buzz around the opening of the event and we were enormously excited to have them travel on board with us. The culture and heritage of Orkney and Shetland is something that people from across Scotland and the rest of the UK travel to experience. We were proud to be able to showcase Scotland's most northerly isles at the country's most prominent travel event."
Thanking NorthLink Ferries for its hospitality, Guizer Jarl Neil Robertson presented the Jamieson's Quay Terminal team with a Viking shield.
Stuart added: "It is a great privilege to receive the shield. We now have an extensive collection in our Aberdeen Terminal for passengers to view, providing a good example of NorthLink's commitment to the local community."
NorthLink Ferries will be featuring at stand C25/27/29 within the Orkney and Shetland area of the exhibition today and tomorrow.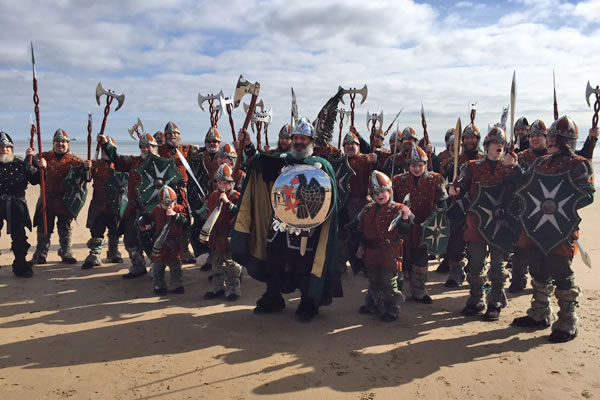 The 2015 Jarl's Squad storm Aberdeen beach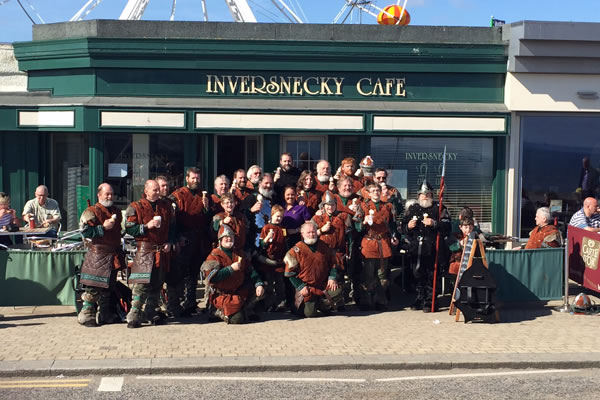 The 2015 Jarl's Squad enjoy an ice cream!