July 2021 NorthLink news round-up
Thursday 1st August 2021
In July 2021, we revealed the names of our new Vikling family, helped to transport mini lighthouses from Aberdeen to Orkney and Shetland for 'Light the North' and we joined in the efforts to raise awareness for Changing Places Awareness Day. Find out more about what we got up to below!
Wednesday 7th July:
Another interview in our 'Gin Series', this time with Martin and Claire Murray of the Dunnet Bay Distillery – located above the beautiful sandy arc of Dunnet bay in Caithness.
NorthLink Ferries last caught up with Martin and Claire in 2017. Much has happened to the creators of Rock Rose Gin since then. The company have come up with some fantastic new innovations, have been very proud to win new accolades and have struck new distribution deals. However, as before they are still delighted to work with a great local team and have not lost the personal touch when operating their business. Martin gave us the full story which you can read here.
Dunnet Bay Distillerskindly provided us with a delicious bottle of Citrus Coastal Edition Rock Rose Gin. We hosted a competition to give it away to one of our lucky customers!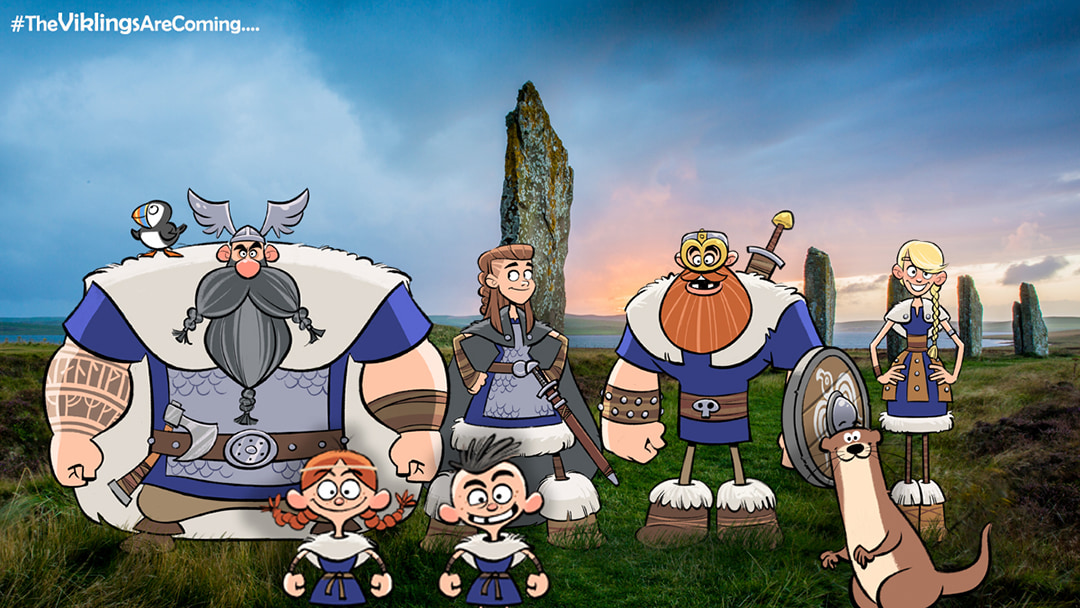 Wednesday 14th July:
We teamed up with Orcadian artist Alex Leonard, known for his much-loved cartoon strip 'The Giddy Limit' to debut our new family of Vikings! We ran a competition for our customers to help us name our Vikings and win a signed copy of their named Viking as well as a £50 NorthLink voucher.
Starting from the left, we have Harald Greybeard and Tam the Puffin, Runa and Torben (front), Olga the Unstoppable, Bonxie, Olander the otter and Mara! Well done to the winners and thank you for everyone who suggested a name.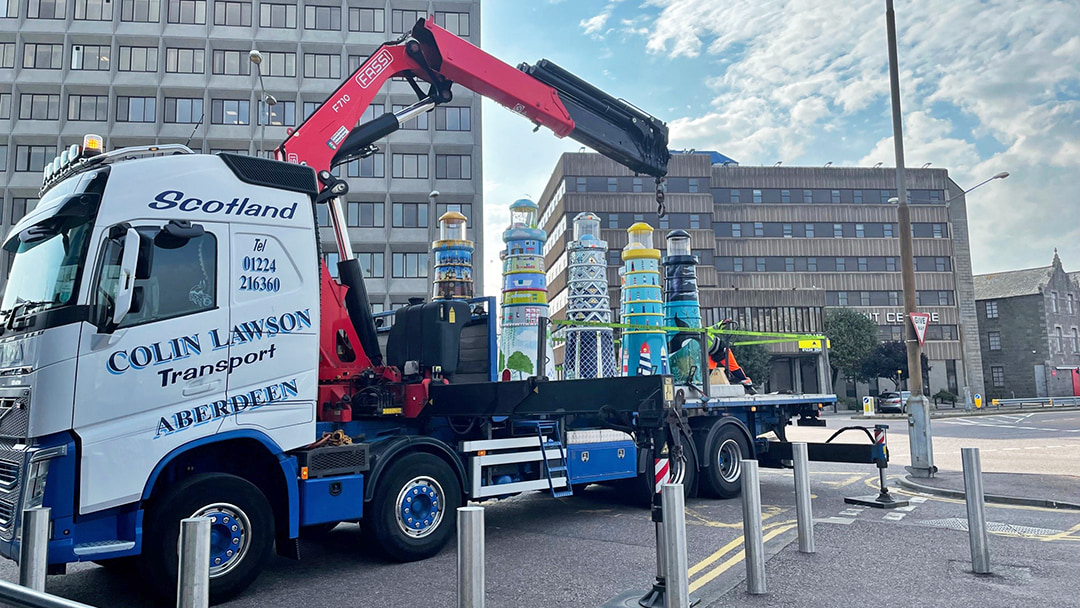 Friday 16th July:
Clan Cancer Support, in partnership with Wild in Art, is set to shine a light across the north-east, Moray, Orkney and Shetland this Autumn with 'Light the North' the lighthouse trail. This event will feature fifty 2.5m tall lighthouses designed by UK artists.
The 10-week Light the North trail starts on August 9th and features 90 smaller lighthouses designed by schools and community groups.
We welcomed CLAN to the Aberdeen terminal today as some mini lighthouses began their Journey to Orkney and Shetland!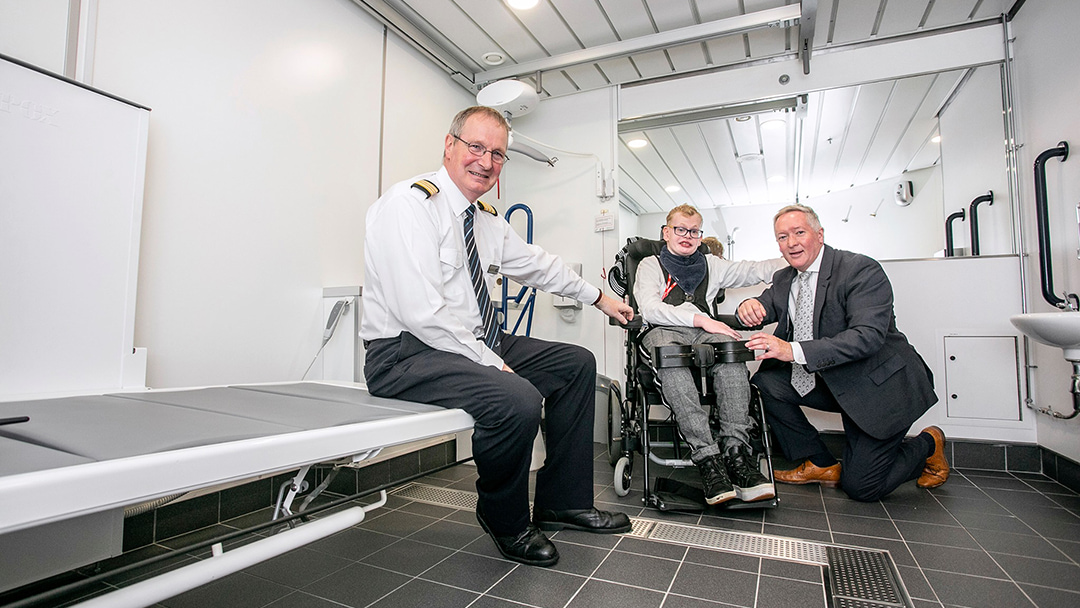 Monday 19th July:
Today, NorthLink Ferries are joining the celebrations as part of Changing Places Awareness Day 2021 – a day to highlight the significance of fully accessible public toilet facilities. As the first ferry operator to provide this service, we are extremely proud to provide fully accessible toilets for our customers with complex care needs onboard our passenger vessels.
Changing Places Toilets have been a welcome addition to our onboard offering. These facilities are larger than standard accessible toilets which are fitted with a hoist and a height adjustable changing bench.
All three passenger vessels are equipped with Changing Places facilities. The MV Hjaltland and MV Hrossey facilities are on Deck 6 and the MV Hamnavoe facility is located on Deck 5.
Research suggests that 230,000 people in the UK need such special assistance and facilities. We hope these changes improve the journeys for our customers who need these facilities and allow them to travel further afield confidently and with dignity.
Header image: Miss Lily Minogue and Ru Jazzle photo © Copyright Shetland Pride