March 2020 NorthLink news round-up
Wednesday 1st April 2020
Serco NorthLink Ferries have compiled photos of news, events and community engagement from March 2020. NorthLink welcomed guide dog puppy training onboard, celebrated Scottish Apprenticeship Week 2020, welcomed the Honourable Company of Master Mariners in Aberdeen.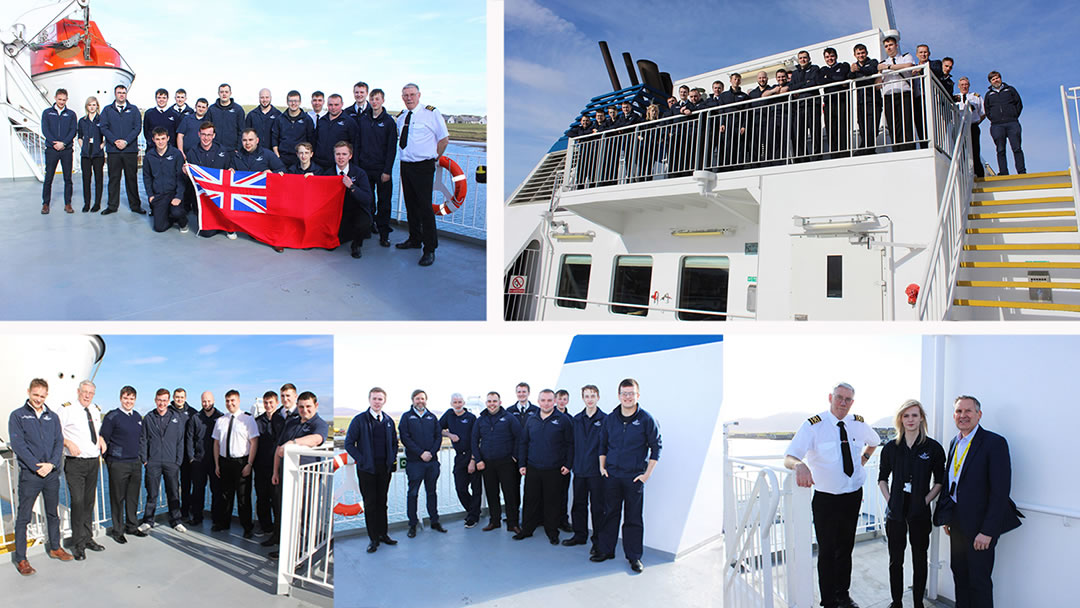 Thursday 5th March 2020
Scottish Apprenticeship Week 2020 took place between 2nd and 6th March 2020 and some of NorthLink Ferries' current and past Apprentices and Cadets gathered on board the MV Hamnavoe for a team photo! All former apprentices are now qualified and appointed into permanent roles as AB.
Those pictured are: Owen Anderson, James Buchan, John Breck, Ross Gray, Magnus Hay, Bradley Johnson, Ross Linklater, Samantha Moonie, Jack Paterson, Ryan Polson, Craig Pottinger, John-Ross Ratter, Rhys Thompson, Ryan Urquhart, and Owen Wick.
Photographed also: Paul Gellately, HR Manager, Captain Ivor Mackay, MV Hamnavoe, Iain Nicol, Technical Superintendent and Lewys Rees, Marine Superintendent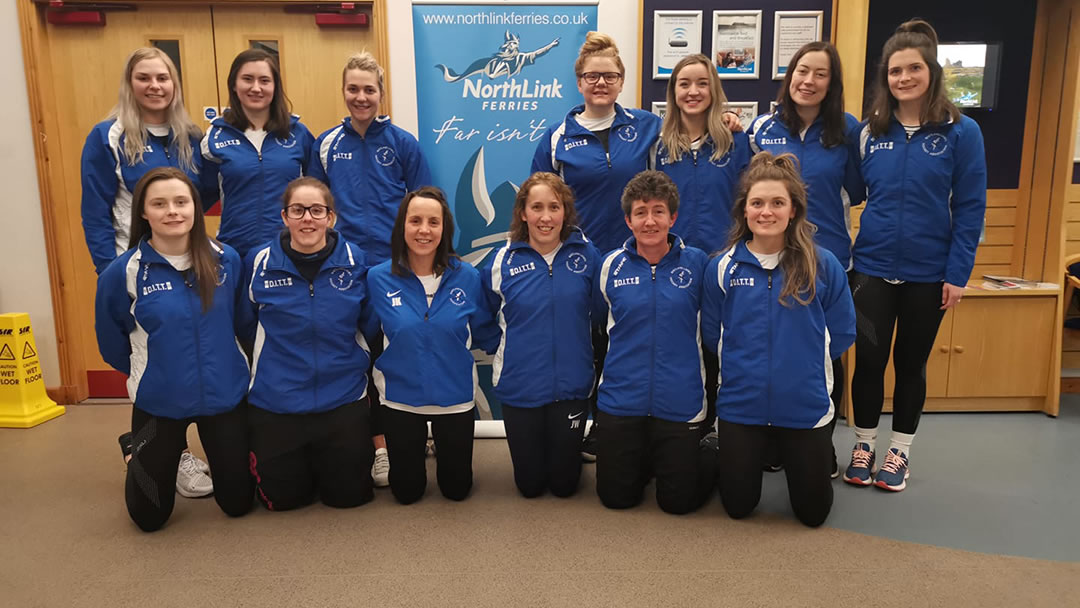 Tuesday 10th March 2020
The Shetland Ladies Hockey Squad are through to the semi-finals of the Scottish District Cup and NorthLink Ferries are very proud sponsors. The players recorded a 1-0 win over Edinburgh University on Sunday afternoon in the quarter-final tie, played at the Aberdeen Sports Village. A huge well done to them all!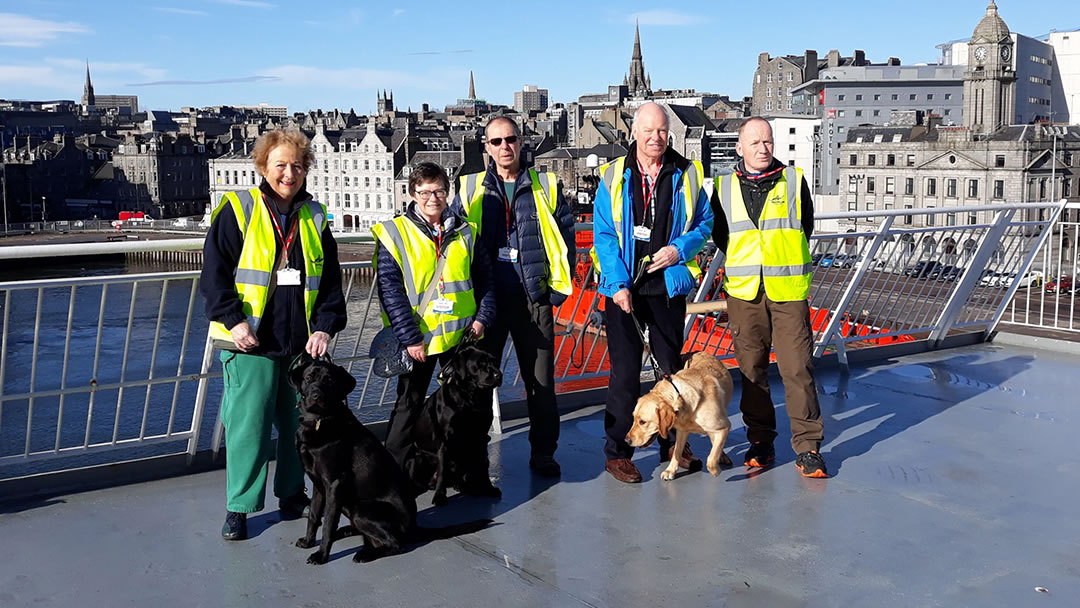 Thursday 12th March 2020
NorthLink Ferries were delighted to welcome guide dog puppies Soapy, Poppy, Dixson and their handlers to the Aberdeen terminal and on board the M.V Hrossey for a training session recently.
These training sessions take place throughout the year and are extremely beneficial for the puppies and their handlers. NorthLink are always happy to assist in the essential training development of the guide dogs.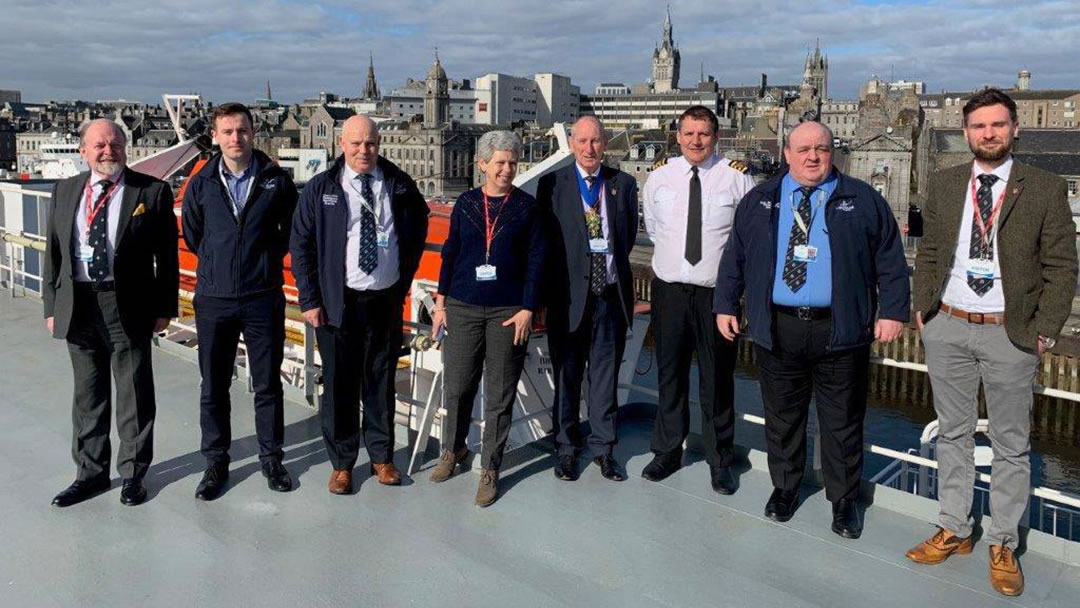 Friday 13th March 2020
Serco NorthLink Ferries welcomed the Honourable Company of Master Mariners to our Aberdeen terminal and on board the MV Hrossey. We hope they enjoyed the tour.
Pictured from Left to Right: Cmdr. Angus Menzies RN (Clerk of the Company), Connor McGarry (Marine Superintendent), Capt. John Strathearn (Operations Director and Freeman of the Company), Mrs Barclay (Master's wife), Jim Barclay (Master of the Honourable Company of Master Mariners), Capt. Stevie McPherson (Master of Hrossey and Freeman of the Company), Capt. Stuart McCallum MNM (Marine Superintendent and Liveryman of the Company) and Ewan Rattray (Aberdeen Harbour Marine Manager and Liveryman of the Company).