March 2021 NorthLink news round-up
Thursday 1st April 2021
In March 2021, we celebrated all of the amazing apprentices we have at NorthLink Ferries for Scottish Apprenticeship Week, kicked-off our brand new gin series, and showed our support for Peter Hutchinson – a former NorthLink Ferries colleague who is cycling 575 miles for an incredible cause. Find out more below!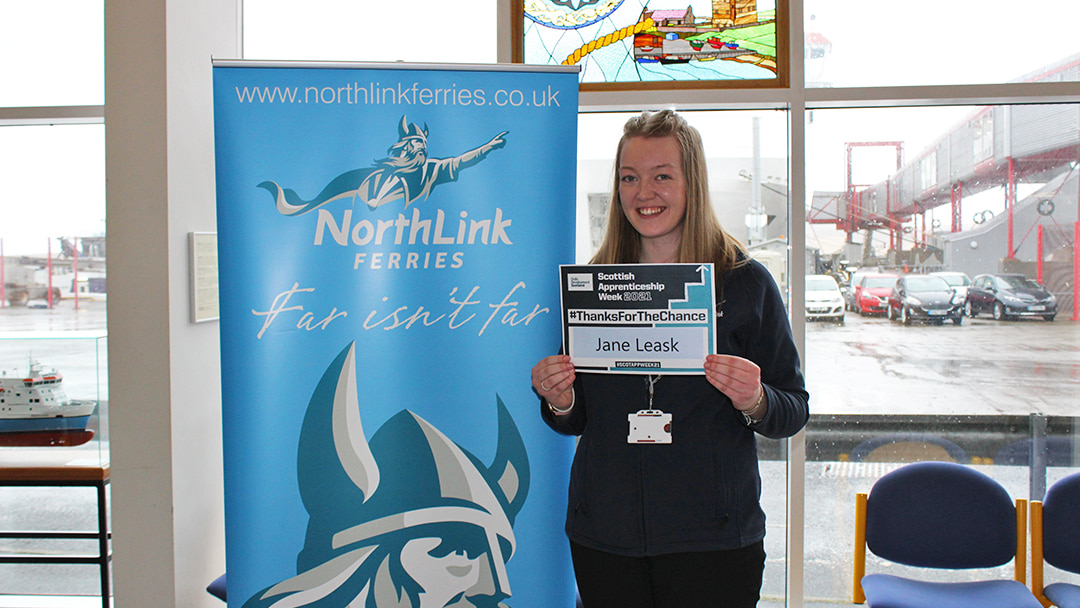 Monday 1st – Friday 5th March:
This week was Scottish Apprenticeship Week and here at NorthLink Ferries, we are proud to support apprenticeships. Apprentices can put their learning into practice whilst learning and developing important work-related skills.
Photographed above is a #ThanksForTheChance from Kayleigh Young, a Customer Service Supervisor in our Lerwick Terminal. Kayleigh completed a Level 2 Modern Apprenticeship in Business and Administration SCQF Level 5 and 6 and is mentored by Service Manager, Jane Leask.
All of us at NorthLink Ferries are grateful and appreciative of all the hard work that our apprentices do!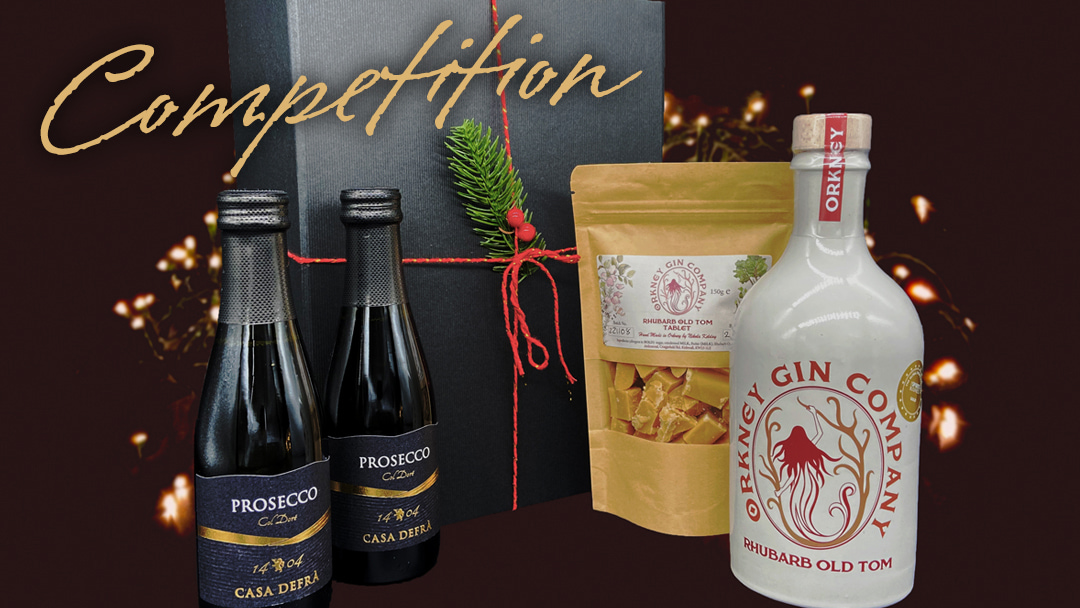 Thursday 4th March:
We are delighted to share the first interview in our brand new 'Gin Series'.
We have teamed up a with a host of local gin companies to find out more about them, how they work and what their secrets are. Every month we will release a new interview and give our customers the opportunity to win some goodies!
Andrea and Gary Watt, owners of Orkney Gin Company have always made gin, read more about how they have turned something they enjoyed doing into a successful business: Hand-made in the Northern Isles – Orkney Gin Company | NorthLink Ferries
They have given us some fantastic treats to give away – a bottle of their award-winning Rhubarb Gin, Prosecco and their own Rhubarb Gin Fudge!
Good luck to everyone who entered!
Monday 8th March:
Today, NorthLink Ferries celebrate International Women's Day! We want to share our gratitude for all of our wonderful female staff members who work tirelessly to provide the best service for our customers. Thank you!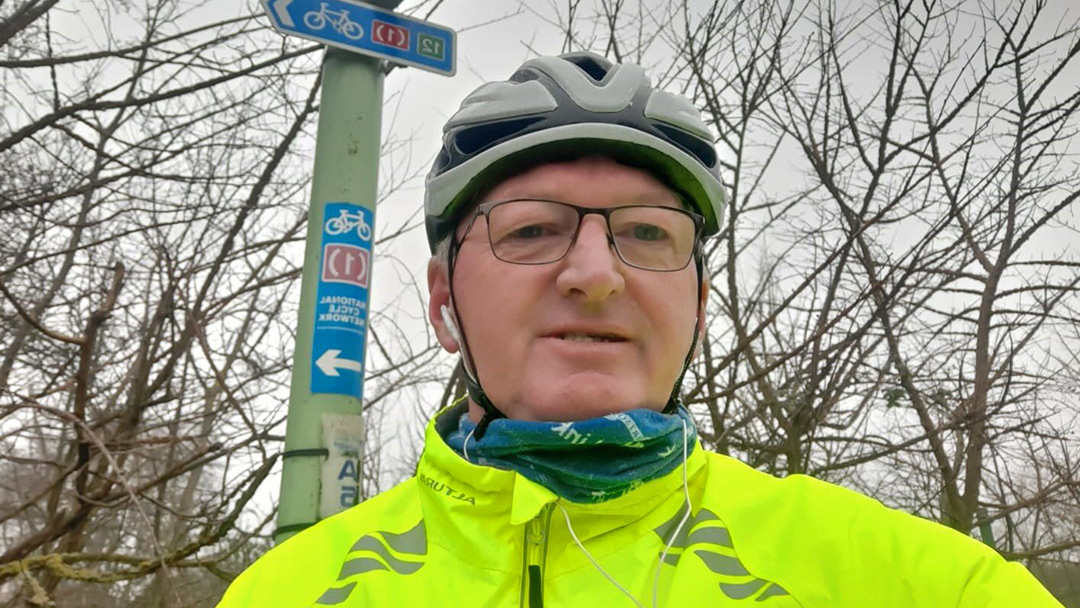 Thursday 11th March:
NorthLink Ferries have proudly donated a significant amount of money to the Royal National Lifeboat Institution (RNLI) over the years. As we have quite a few staff members who volunteer for the RNLI, this is a charity close very to our hearts.
Peter Hutchinson – former Customer Service Director at NorthLink Ferries – has taken on a very impressive challenge to raise money for the RNLI. He is going to be cycling from the Lowestoft Lifeboat Station to the Aberdeen Lifeboat RNLI Station – a whopping 575 miles!
All of us at NorthLink Ferries would like to wish him all the best in this challenge!
Header image: MV Hrossey approaching the Forth Rail Bridge on way to Rosyth for dry dock © Copyright Dennis Penny