March 2023 NorthLink news round-up
Saturday 1st April 2023
During March 2023, we attended and sponsored the RNAS Spring Show in Inverurie, celebrated Scottish Apprenticeship Week, International Women's Day and the Fairtrade Fornight, raised over £4,800 for charity as well as announcing a competition for our customers to win a return trip to or from Orkney or Shetland.
We hope you enjoy catching up on our NorthLink news from the month!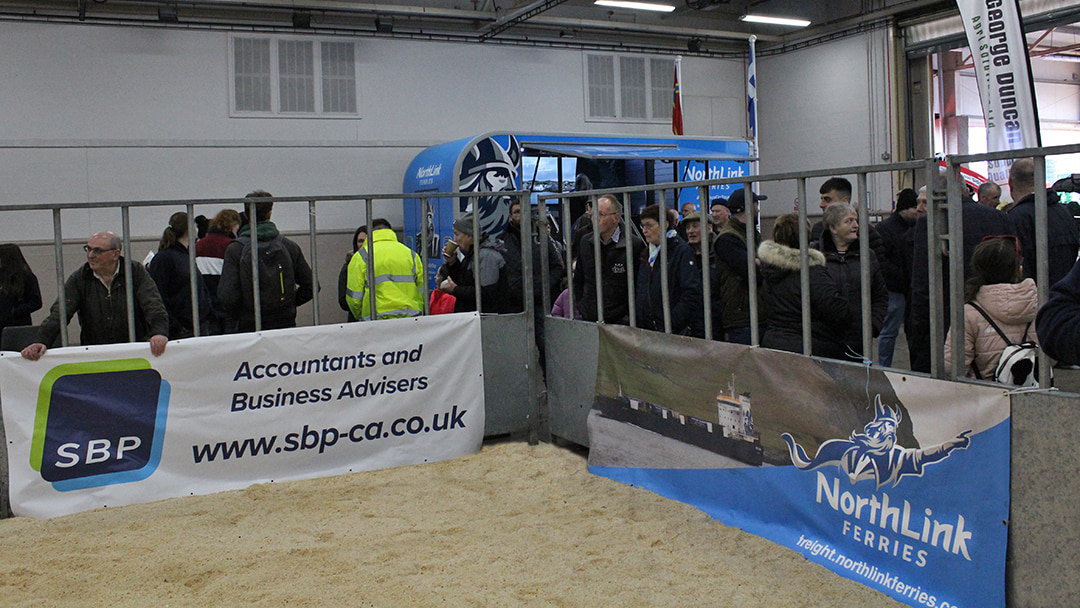 Wednesday 1st March:
NorthLink Ferries attended and were one of the main sponsors of the Royal Northern Agricultural Society Spring Show at the Thainstone Centre in Inverurie. If you were there and came to say hello, thanks for popping by our team!
Well done to all the winners and organisers of the show. The NorthLink Ferries team had a fantastic day and we hope everyone who attended did too.
Monday 6th- Friday 10th March:
We celebrated and supported Scottish Apprenticeship Week to show that apprenticeships are unlocking potential in our workforce. NorthLink Ferries are proud to offer a wide range of Modern Apprenticeships, both on the shore side in our terminals or at sea on our vessels.
We spoke to Katie Munro and Emily Townsend, Customer Service Assistants from the NorthLink Ferries Stromness Terminal and Callum Knowles, HR Officer, in the NorthLink Ferries Aberdeen Terminal about their experiences with doing an apprenticeship.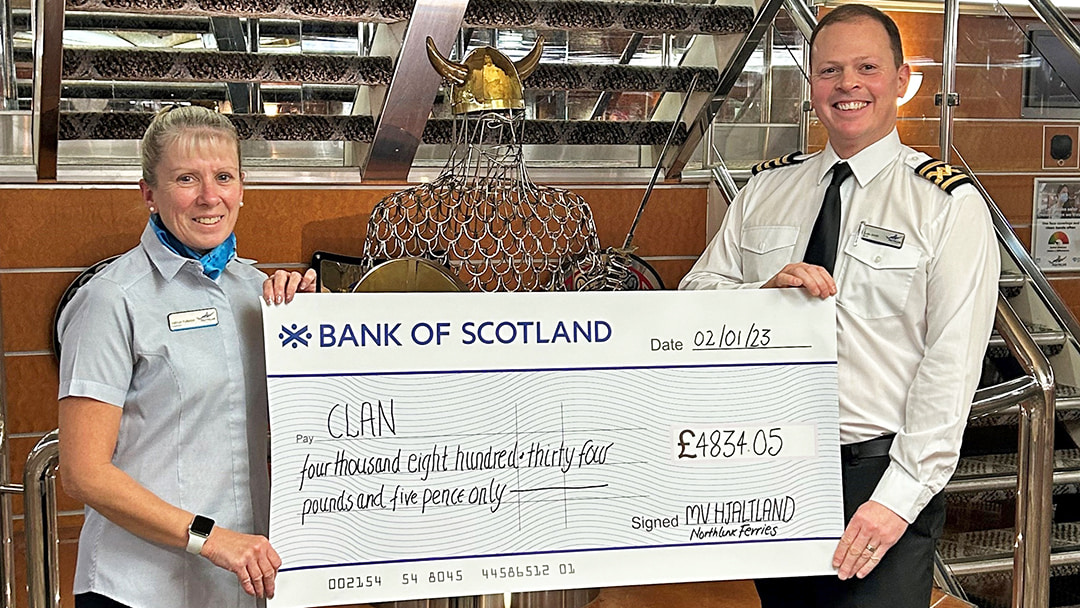 Tuesday 7th March:
NorthLink Ferries staff have raised over £4,800 in support of Clan Cancer Support, a charity supporting those affected by cancer across north-east Scotland. Staff on board and ashore, led by MV Hjaltland's Kathryn Fullerton, carried out fundraising activities over the course of last year to gather funds for the charity.
Efforts included a sponsored walk, Sunday tea fundraiser and a festive raffle. In addition, staff sold NorthLink Ferries merchandise, made locally in the islands, and gathered cash on board through bucket donation collections.
NorthLink Ferries support a specific charity partner every year, with Clan Cancer Support chosen as the charity partner for 2022. The generous donation will go towards providing lifeline services to people and families across Moray, Orkney and Shetland.
A huge well done to the NorthLink team and a big thank you to everyone who supported and donated!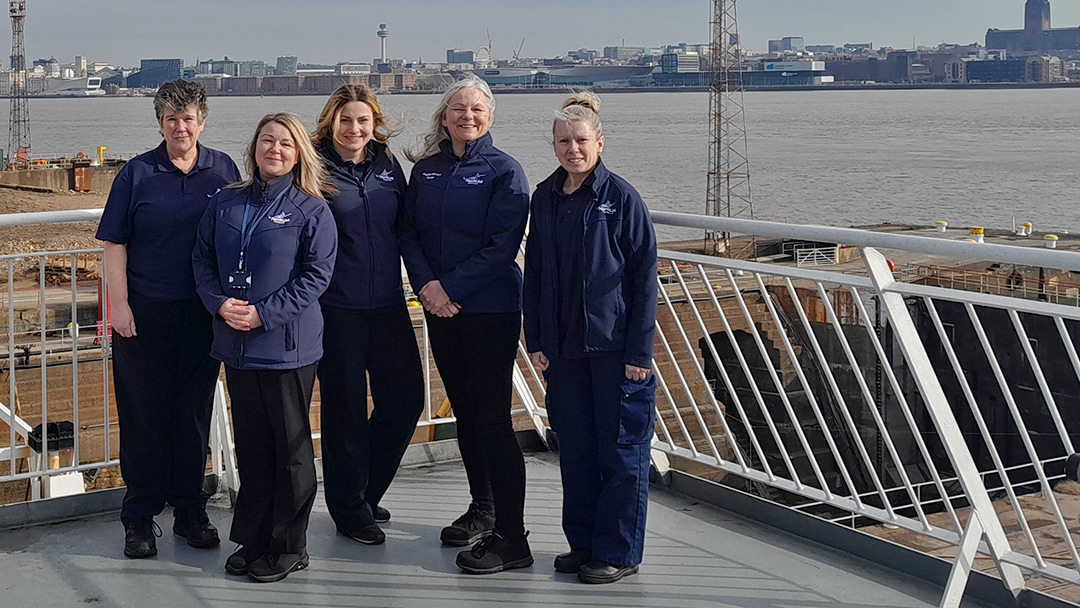 Wednesday 8th March:
Today, NorthLink Ferries joined in the celebrations for International Women's Day 2023! We would like to take the opportunity to say that we are very proud of the achievements of our female members of staff both ashore and afloat. Our female employees are all an integral part of the company, many of whom lead the way for women in the workplace.
Pictured above is some of the female crew members of the MV Hjaltland during its recent period at dry dock, with the city of Liverpool behind. From left to right is Passenger Service Assistants; Donna Bell, Lisa Runcie and Gosia Koniuch, Purser; Debbie Garson, and Passenger Service Supervisor; Kathryn Fullerton.
Friday 10th March:
In continued support of the Fairtrade Fortnight, which runs from the 27th February to 12th March, NorthLink Ferries will be donating 20p to a Fairtrade Charity for every hot drink bought on board across the 2-week period.
We are proud to continue our commitment to using Fairtrade products wherever possible, from responsibly sourcing our staff uniform material to the food and drinks we sell on board our ships.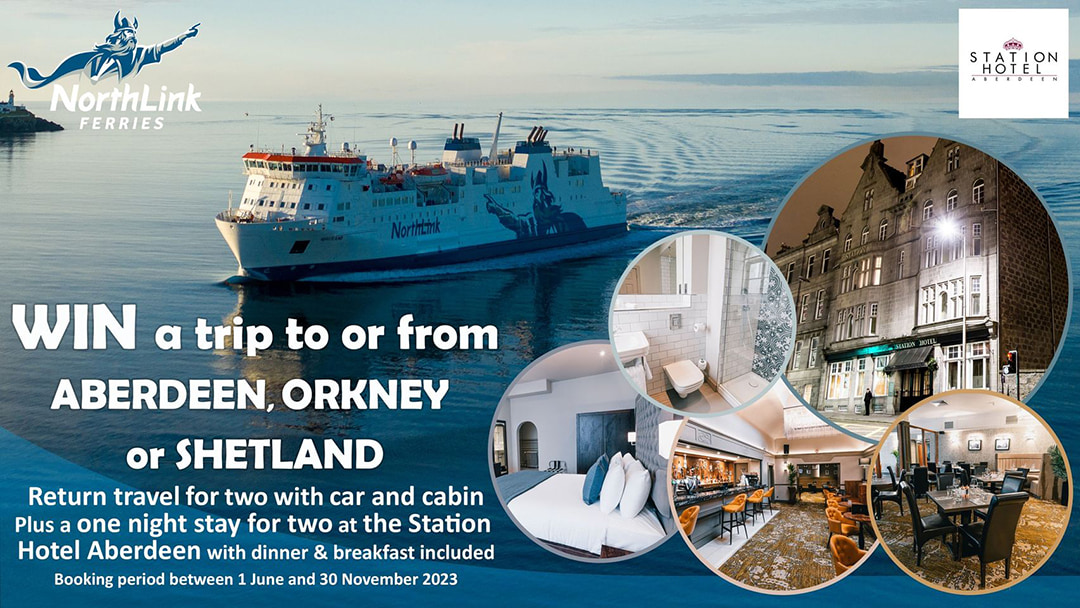 Monday 27th March:
It's competition time! Enter our competition for a chance to win a return trip for two, with a cabin and car to or from Orkney or Shetland. The winner will also win an overnight stay (dinner and breakfast included!) in the newly refurbished Station Hotel, right in the heart of Aberdeen and only a short walk from the ferry terminal.
All you need to do is comment under the competition post on our facebook page to tell us who you would share your trip with!
The competition closes at midnight on 30th April 2023. Best of luck to all who enter!
Header image: NorthLink Ferries stand at the Royal Northern Agricultural Society Spring Show in Inverurie photo © Copyright NorthLink Ferries