May 2023 NorthLink news round-up
Thursday 1st June 2023:
May was another busy month here at NorthLink Ferries. We announced our brand-new dog lounge on board the MV Hamnavoe, introduced additional sailings between Scrabster and Stromness and celebrated our female staff members for International Day for Women in Maritime. Keep reading to find out more about what we've been up to!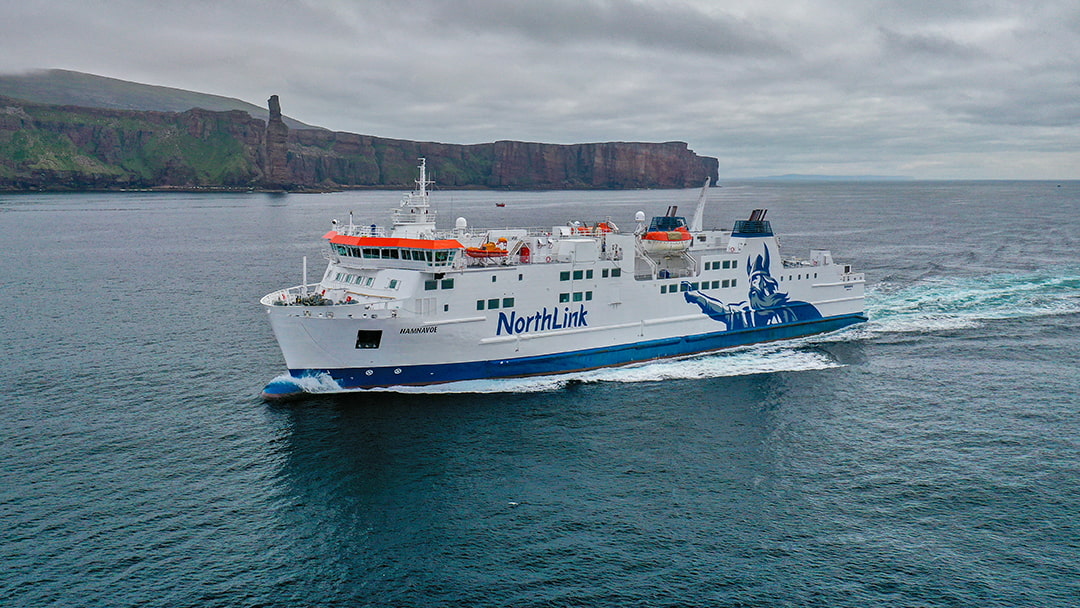 Thursday 4th May:
In order to accommodate any increased demand on the Pentland Firth, NorthLink Ferries have introduced additional sailings between Stromness and Scrabster on Thursdays, Fridays, Saturdays, Sundays and Mondays during May and June 2023. This is to maintain connectivity between the Scottish Mainland and the Orkney Islands.
New timetables and dates are available to view and book here: https://www.northlinkferries.co.uk/booking-info/timetables/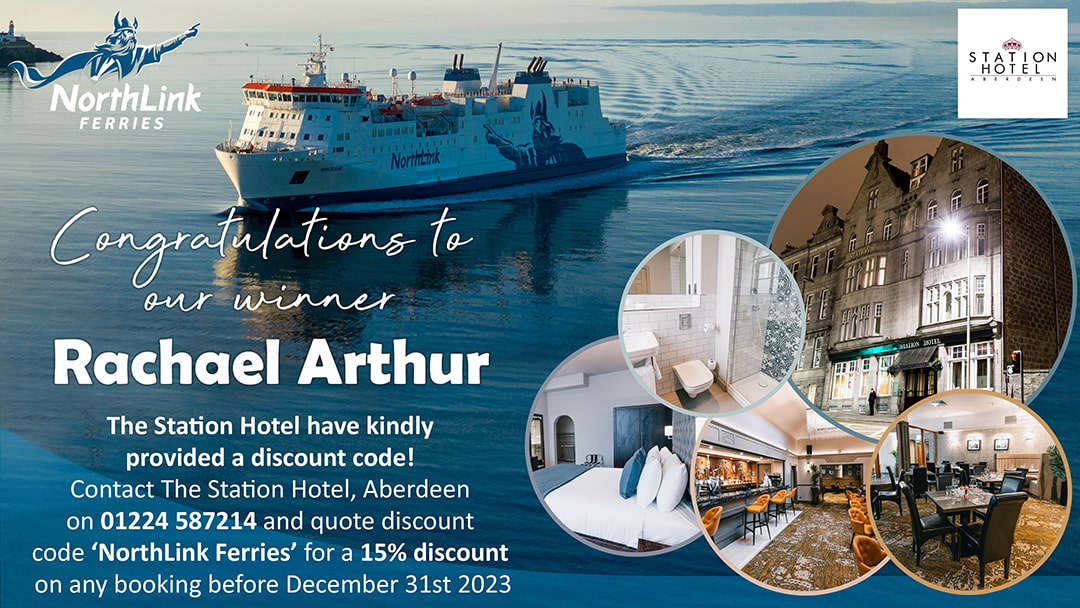 Friday 5th May:
We want to say a huge congratulations to Rachael Arthur who has our competition in collaboration with The Station Hotel in Aberdeen.
Rachael has won return travel for two with a car and a cabin, and a one-night stay for two at the Station Hotel, with dinner and breakfast included!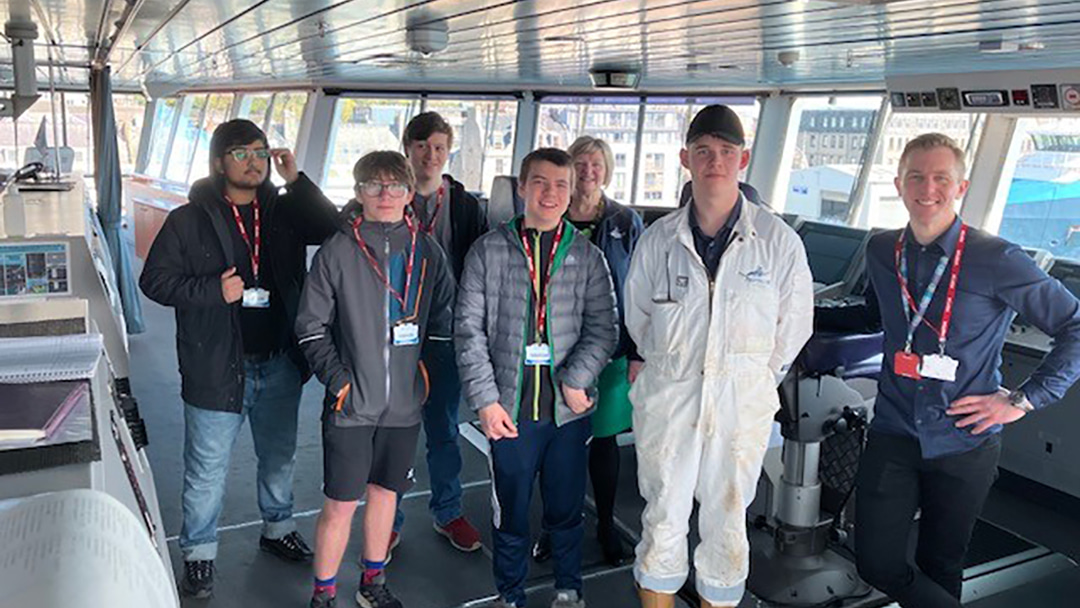 Monday 8th May:
We recently welcomed a group from Enable Works to the Aberdeen Ferry Terminal, and they were given a tour on board the MV Hrossey. They even got to meet and speak with Deck Cadet Bobby Moffat on the ship's bridge!
Enable Works Aberdeen is a free and voluntary service working in Aberdeen City and Shire helping local people find jobs.
We hope that they enjoyed their visit with us!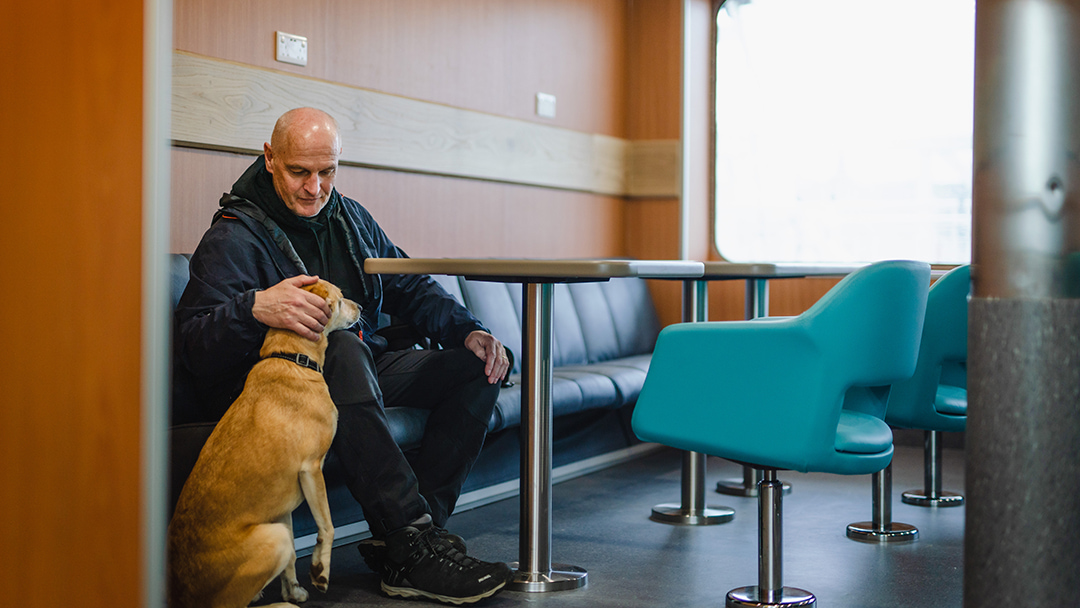 Monday 15th May:
NorthLink Ferries are pleased to announce that we now have an indoor dog lounge onboard MV Hamnavoe, which operates between Stromness in Orkney and Scrabster in the Scottish Highlands.
Owners can now travel with their dog in the new upper deck lounge while enjoying a splendid sea view. The lounge is equipped with dog bowls and biscuits for canine customers to enjoy, in addition to modern furnishings and power sockets for their owner's convenience.
The dog lounge has space to accommodate up to eight dogs at a time. Priority will be given to those with a booking, so customers are encouraged to reserve a free place in the dog lounge when finalising their travel. Dog lounge entry can also be added to a previously made booking online, or by contacting NorthLink Ferries.
Please visit: Travelling to Shetland and Orkney with pets for more information. We hope to see you and your four-legged friends onboard soon!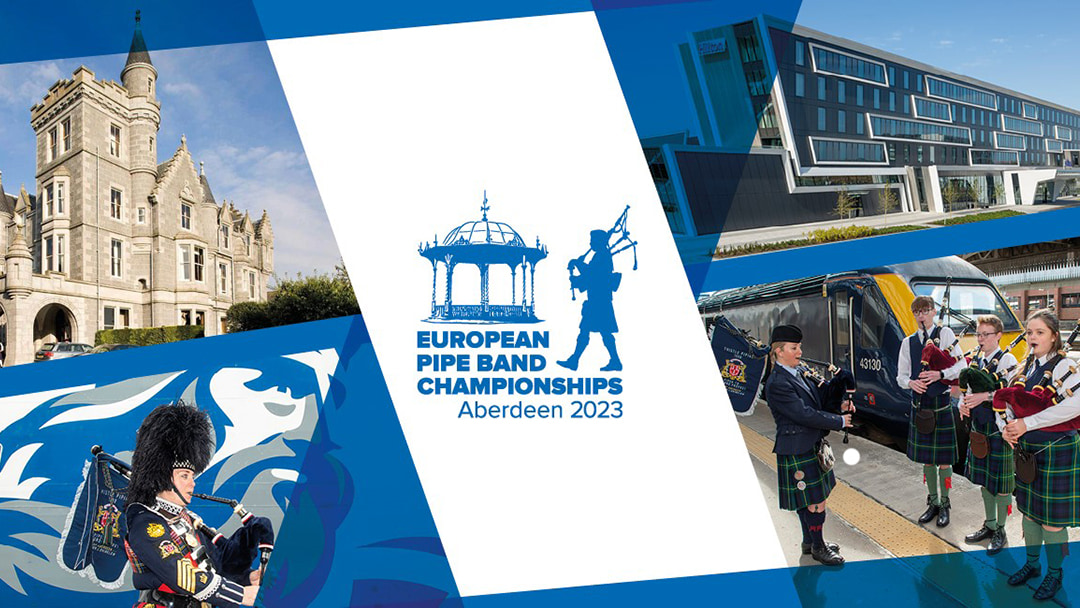 Tuesday 16th May:
To celebrate the European Pipe Band Championships taking place in Aberdeen on Saturday 24th June, NorthLink Ferries are delighted to work in partnership with Ardoe House and Aberdeen City Council to hold a competition.
One lucky winner and a friend will have the chance to win the following fantastic prize:
• Two NorthLink Ferry return tickets from Shetland or Orkney to Aberdeen, with a car and cabin
• Two-night stay at Ardoe Hotel
• Two tickets for the European Pipe Band Championships
To enter and find out more information, visit: European Pipe Band Championships competition information.
Best of luck to all who enter!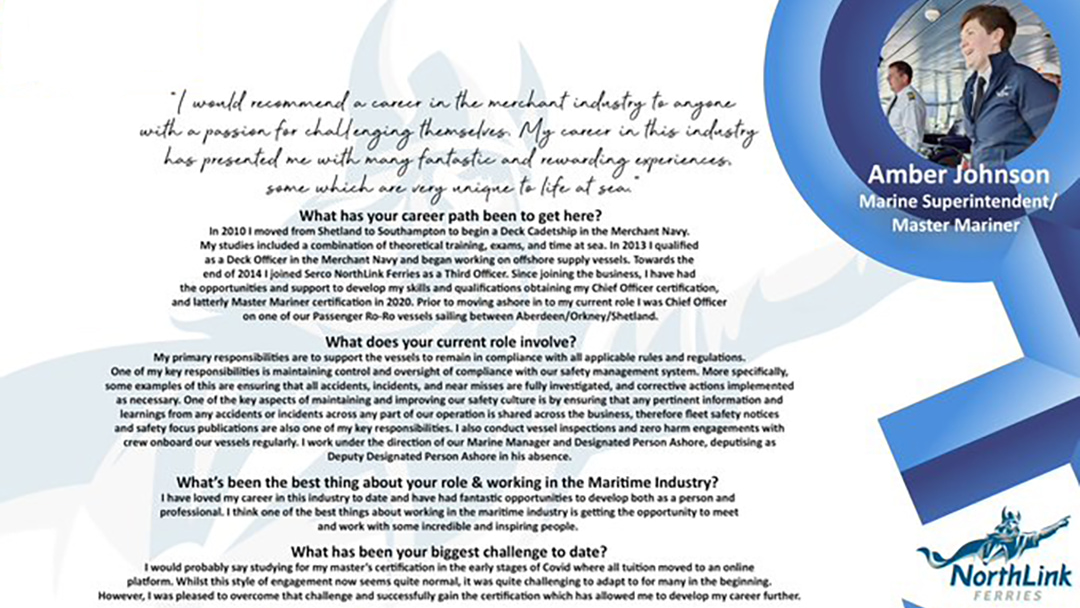 Thursday 18th May:
Today is International Day for Women in Maritime!
NorthLink Ferries are very proud of the achievements of our female members of staff both ashore and afloat. They are all an integral part of the company, many of whom lead the way for women in the workplace.
In celebration of International Day of Women in Maritime, find out what inspired NorthLink Ferries' Marine Superintendent and Master Mariner, Amber Johnson, to work in the industry.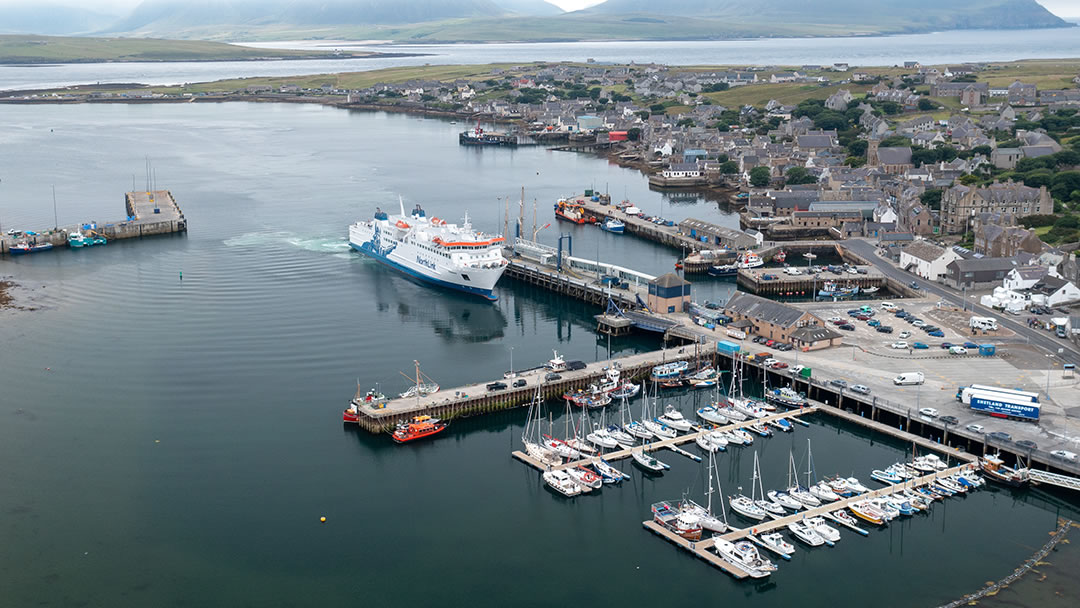 Friday 19th May:
NorthLink Ferries are proud to sail to Stromness in Orkney from Scrabster in Caithness. Along the way you'll pass the proud sea stack, the Old Man of Hoy before arriving in the charming waterfront town of Stromness.
Stromness is the perfect starting point for your holiday and is located within seven miles of Orkney's most important archaeological treasures.
MV Hamnavoe is a beautiful modern ship, purpose-built for the route, and equipped with comfort and accessibility in mind. The range of facilities on board include a restaurant, bar, lifts between decks, a dog lounge, a gift ship and a children's play area.
This video of the MV Hamnavoe, created by Steven Mercer Productions, is dedicated to our customers, and the hard-working crew of MV Hamnavoe.