Thursday 24th January 2013
You may well already have caught a glimpse of the new look for NorthLink Ferries if you have been on board over the last few weeks.
This new look has been designed with one purpose in mind – to create a brand that excites and makes people want to travel to the northern isles. We've gone back to our cultural roots and our Viking past to create a strong image and story that people will remember.
The new face of NorthLink Ferries is Magnus. Our Viking friend represents the features of strength, dynamism, power and pride – a seafarer of old who people can trust to navigate the north sea crossing and take our passengers to explore the northern isles.
We believe that this is an identity that both the local community and our target tourist market will embrace.
Magnus provides us with a storyline that we can use to help promote the northern isles assets of the wild outdoors, adventure, history, music and crafts.
We will be launching our new marketing campaign in mid February 2013 and this will see the next stage of the introduction of our new branding.
To minimise costs the new logo will be introduced over time and current signage, uniforms and materials will be replaced as they need to be. However from now you will see Magnus and our new imagery used across marketing materials and on board.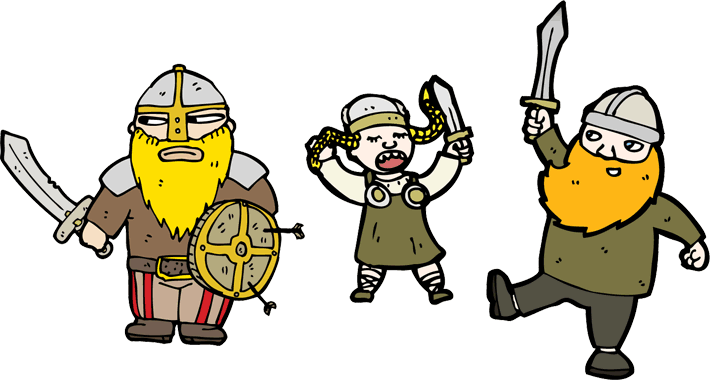 Magnus will be used to engage with children too – we are working on educational materials about Vikings and there is huge opportunity for ideas to keep kids amused while they are on board. Already the children's play area has been renamed the Vikling's Den and a range of child friendly characters have been produced.
As the face of NorthLink, Magnus now has his own special place on board – Magnus' Lounge. This is the name for the new premier lounge.
Next year should see the final stage of rolling out the new image with the brand applied to our vessels. This will be done as part of the scheduled repainting of the vessels.