January 2023 NorthLink news round-up
Wednesday 1st February 2023
As we kick-off 2023, Serco NorthLink Ferries announced new timetables from April to September, as well as celebrating Burns Night and Up Helly Aa – the first Up Helly Aa since 2020. Find out what else we got up to in January 2023 below!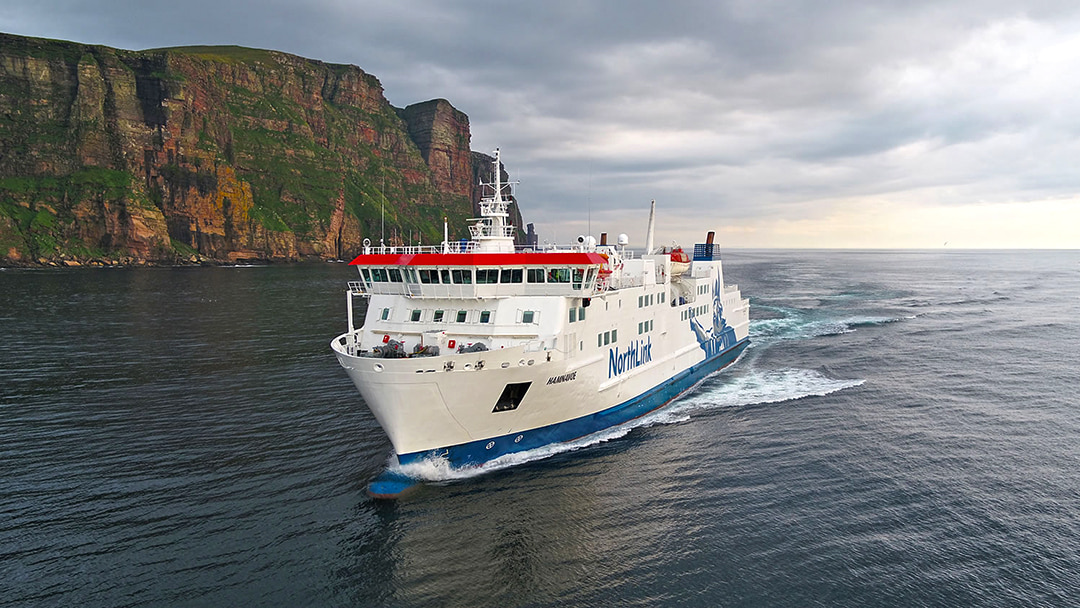 Thursday 19th January:
We were delighted to announce that our customers could now make their bookings with NorthLink Ferries from 1st April to 30th September 2023.
The fares have been frozen for six months, meaning that tickets prices will remain at 2022 levels until the end of September. This move from the Scottish Government is intended to help people and businesses from Scotland's Island communities.
We would like to thank our customers for their patience, and we wish everyone an enjoyable sailing with NorthLink Ferries in 2023.
Wednesday 25th January:
Every year, Shetland Reel distillery release a new Up Helly Aa gin in celebration of the Up Helly Aa fire festival. Their 2023 edition, the eighth Up Helly Aa gin, is a special craft gin that no gin fan will want to miss, with inviting sweet sugar boiling's with lemon fizz and juniper on the palate.
We were delighted to sell it in our shops on board the MV Hrossey and MV Hjaltland. To celebrate, we offered our customers the chance to WIN a bottle of this very special limited-edition gin through our Facebook page, by telling us who they would share the bottle with.
Best of luck to everyone who entered!
Wednesday 25th January:
Robert Burns is a Scottish national treasure and every year, on 25th January, we celebrate the day of his birth. On Burn's Night (and the weekend closest to it), the nation dons kilts or tartan trousers, puts the ceilidh music on repeat and devours a traditional meal of haggis, neeps and tatties!
At NorthLink Ferries we offered a delicious 3-course Burns Supper on board the M.V Hjaltland, M.V Hrossey and M.V Hamnavoe, on Wednesday 25th January 2023 for £16.95.
Passengers also received a complimentary nip of Whisky by The Scapa Distillery to make their toast to Burns!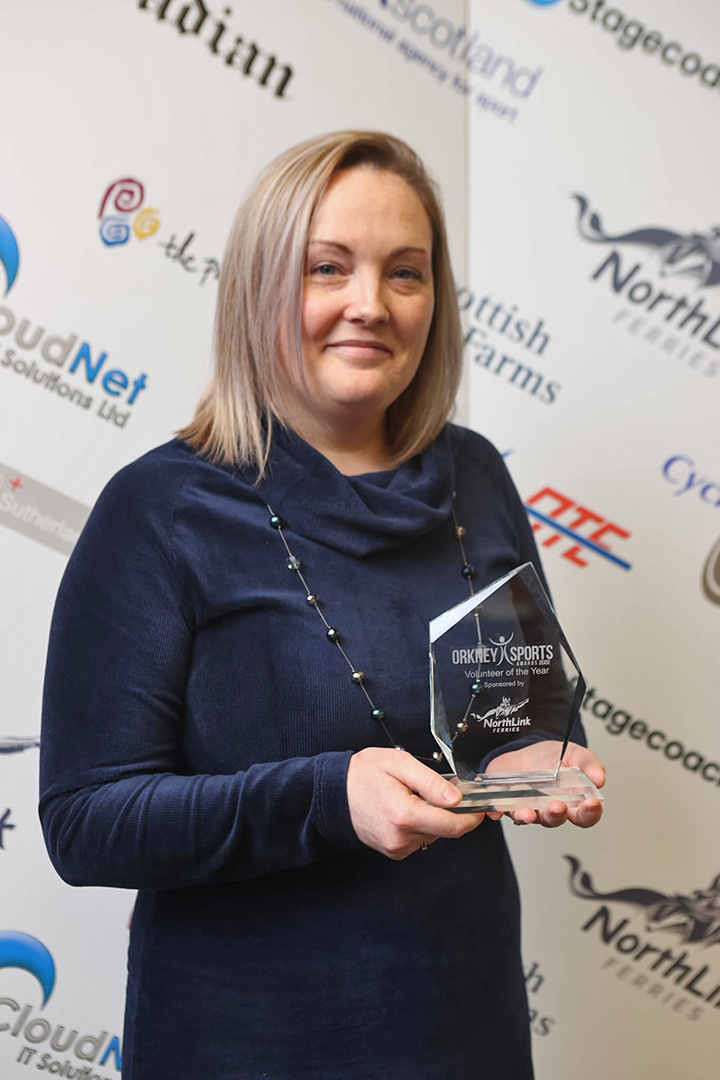 Saturday 28th January:
The Orkney Sports Awards 2022 saw a host of awards dished out in recognition of outstanding achievement, dedication and commitment. We were proud to sponsor the Volunteer of the Year Award and would like to congratulate winner Inga Linklater who received the Award for her work at the heart of Orkney Athletic and Running Club.
We take great pride in supporting a huge range of groups through our Sponsorship programme and we would like to congratulate all the finalists and winners at the event!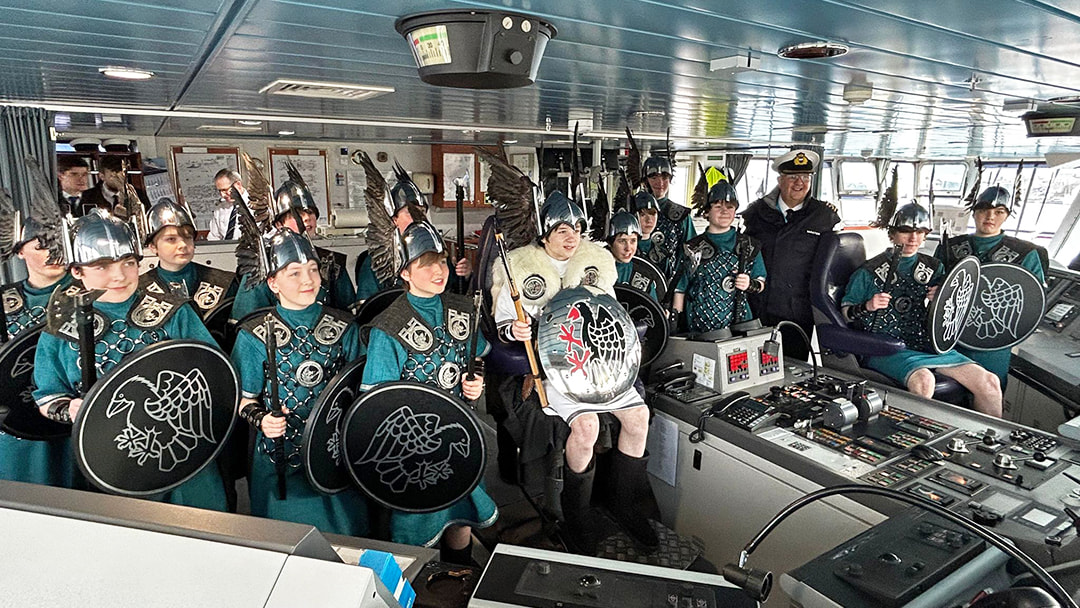 Tuesday 31st January:
Today we celebrated the long-awaited Up Helly Aa 2023! This was the first festival in 3 years due to the COVID-19 pandemic. NorthLink Ferries were proud to, along with Promote Shetland, once again sponsor the Up Helly Aa live webcam, which we shared live on our Facebook page from 7pm.
We enjoyed welcoming Junior Jarl Audunn Thorolfsson (James Morrison) and his squad to the Lerwick NorthLink Ferries Terminal. The squad were welcomed on board the MV Hrossey for the 20th year! There was also a presentation of their shield to Captain Andy O'Brian.
We hope that everyone who attended the festival had a great time!
Header image: Mike Carter (Hotel Director), Andy O'Brian (Master), James Morrison 'Audunn Thorolfsson' and Jane Leask (Service Manager) on board the MV Hrossey photo © Copyright NorthLink Ferries