November 2020 NorthLink news round-up
Tuesday 1st December 2020
Serco NorthLink Ferries celebrated Purple Tuesday, commemorated Remembrance Day, and transported Christmas trees to Shetland and Orkney during November 2020. We hope you enjoy viewing photos of the NorthLink news from the month.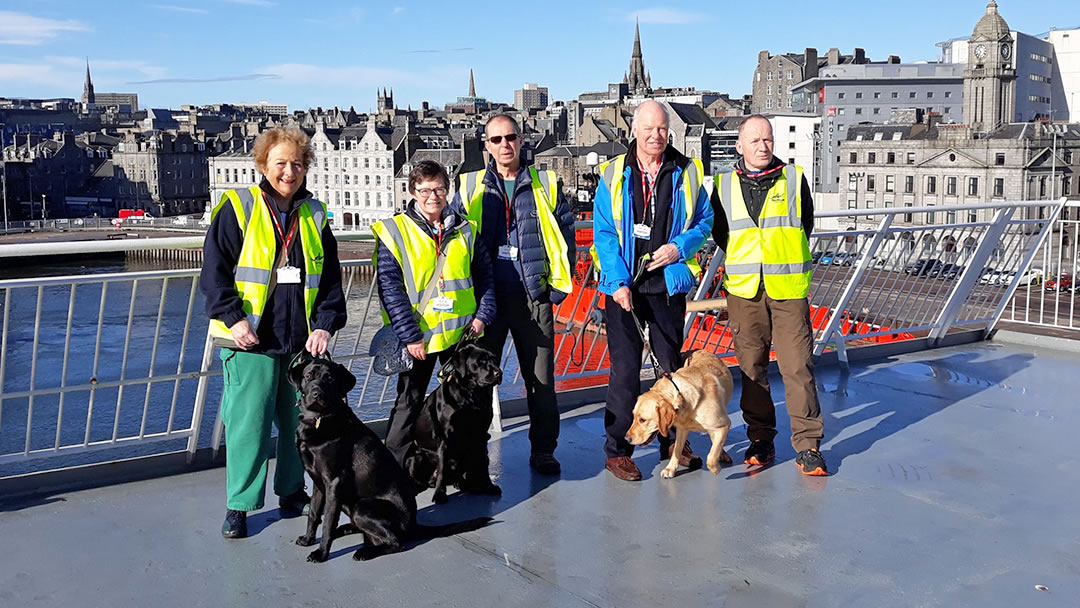 Tuesday 3rd November 2020
NorthLink Ferries celebrated Purple Tuesday; a day dedicated to improving the customer experience for people with disabilities. NorthLink are proud of the measures we have put in place to help improve access to travel. These include the 'Welcome' app by Neatebox, the Recite Me website accessibility tool, regular work with Guide Dogs Scotland, dementia and accessibility training programmes, pre-site visits and Changing Places toilets.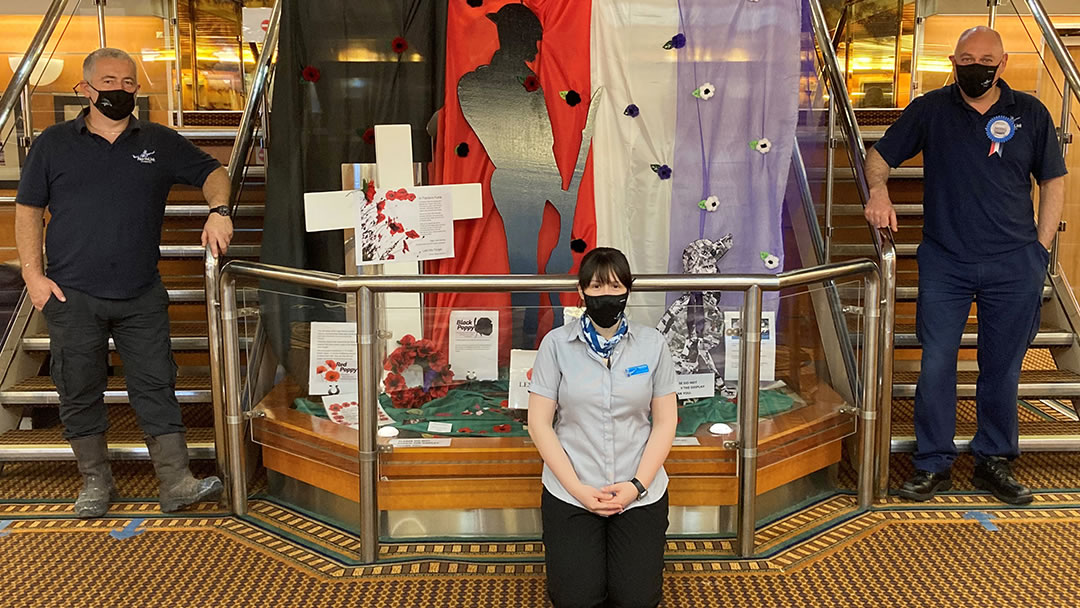 Wednesday 11th November 2020
Passenger Service Assistant Lauren Christie created a poppy display for Remembrance Day on board the MV Hamnavoe. AB Neil Harvey and Assistant Bosun Iain MacNeil made the wooden display items. Thank you to members of the local community (Jennifer and Eleanor of Peedie Pom-Pom Creations, K & S Christie, Julie Childs, Lesley Campbell, Palace Players and Rachel Vincent) who donated items.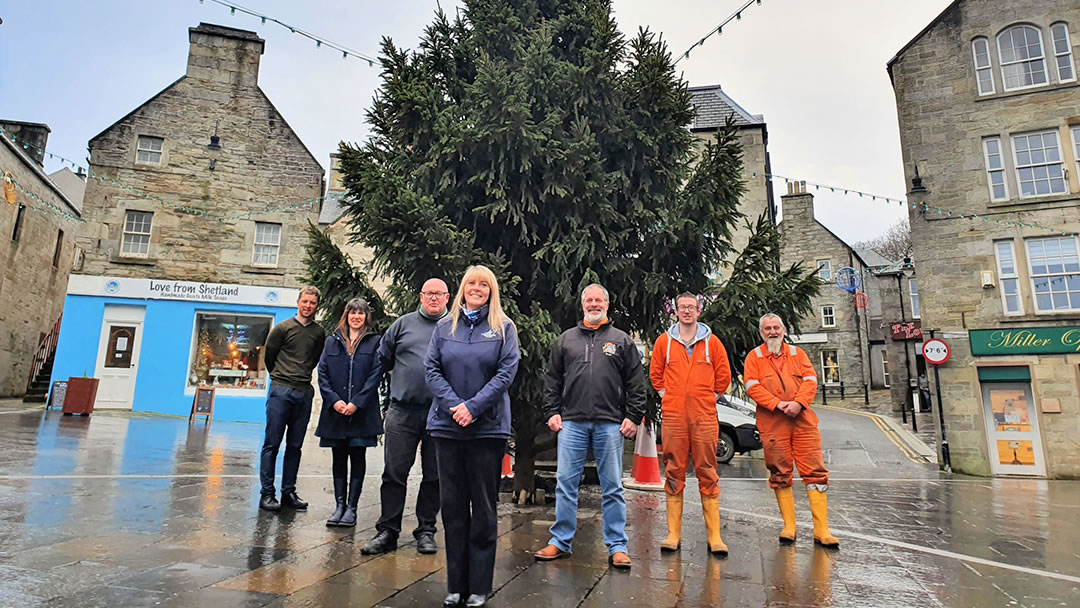 Wednesday 25th November 2020
NorthLink Ferries were delighted to assist in transporting a Christmas tree to Shetland again this year. Working in partnership with Living Lerwick, Shetland Islands Council, and Northwards Ltd the tree was delivered to the Market Cross in Lerwick in time for switching on the new and improved Christmas lights.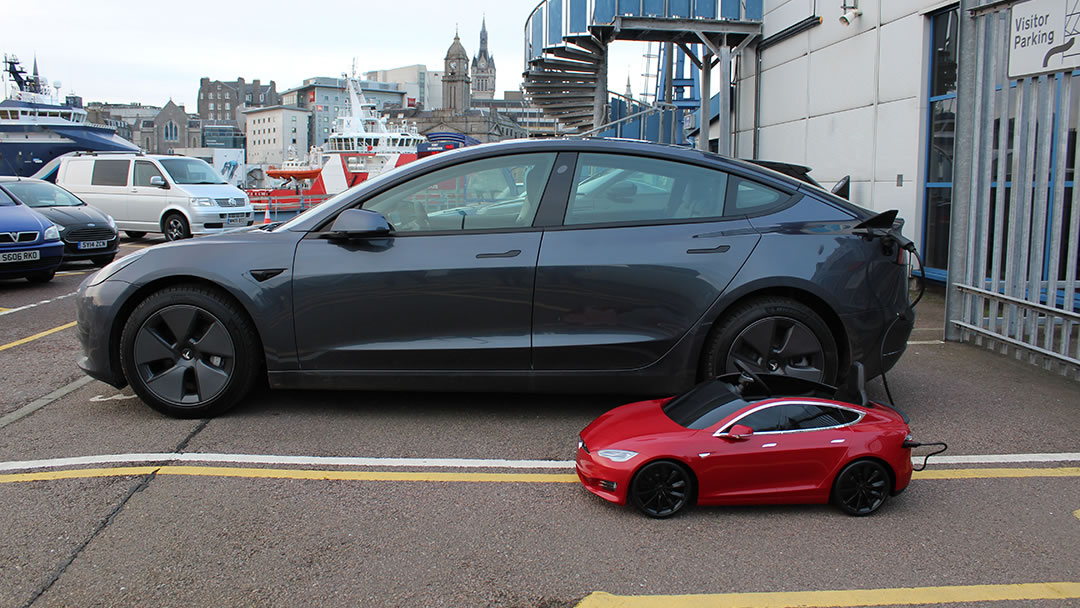 Saturday 28th November 2020
This toy Tesla was donated to the Gilbert Bain Hospital in Shetland from Tesla Owners UK and NorthLink assisted with transporting it there. Tesla Owners UK provide these cars free of charge to hospitals so children can drive themselves to their treatment instead of being wheeled in a hospital bed. This helps to make younger patients' stays more fun and eases their anxiety.
Saturday 28th November 2020
NorthLink Ferries along with Northwards Ltd transported the St Magnus Cathedral Christmas tree to Orkney again this year. A symbol of the lasting friendship between the county of Vestland in Norway and Orkney, the tree's arrival always heralds the start of the Festive season in the islands.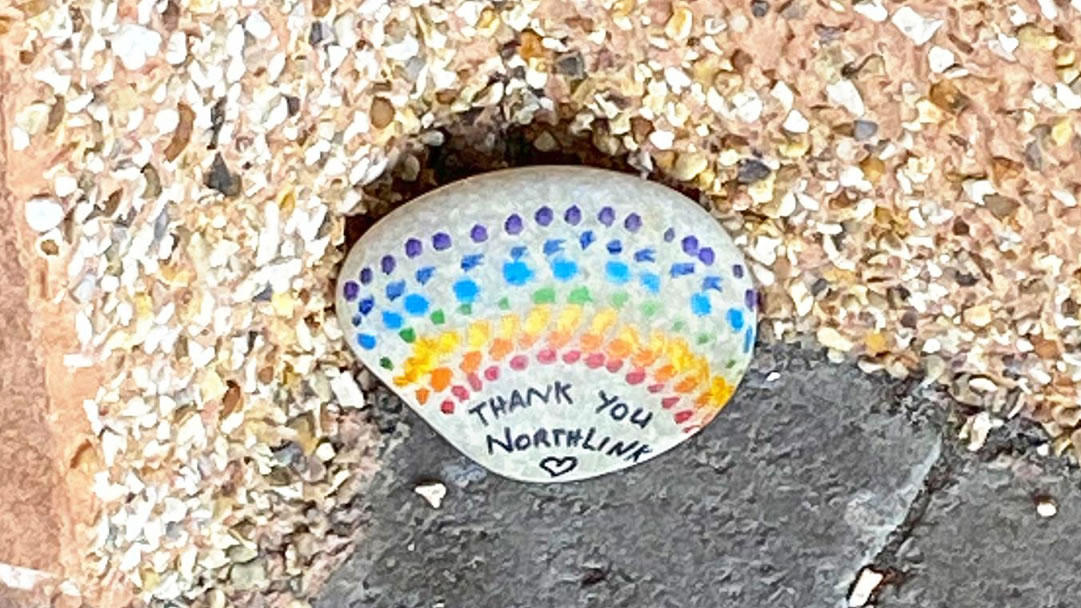 Monday 30th November 2020
St Andrew's Day is Scotland's national day, and NorthLink Ferries joined in the celebration of the resilience, community spirit and shared kindness that makes us who we are as a country.
We thanked our colleagues working hard to deliver a lifeline service and our lovely customers. One thoughtful gesture from our passengers was a beautiful hand painted stone which was left in the doorway of our Stromness terminal.