October 2021 NorthLink news round-up
Monday 1st November 2021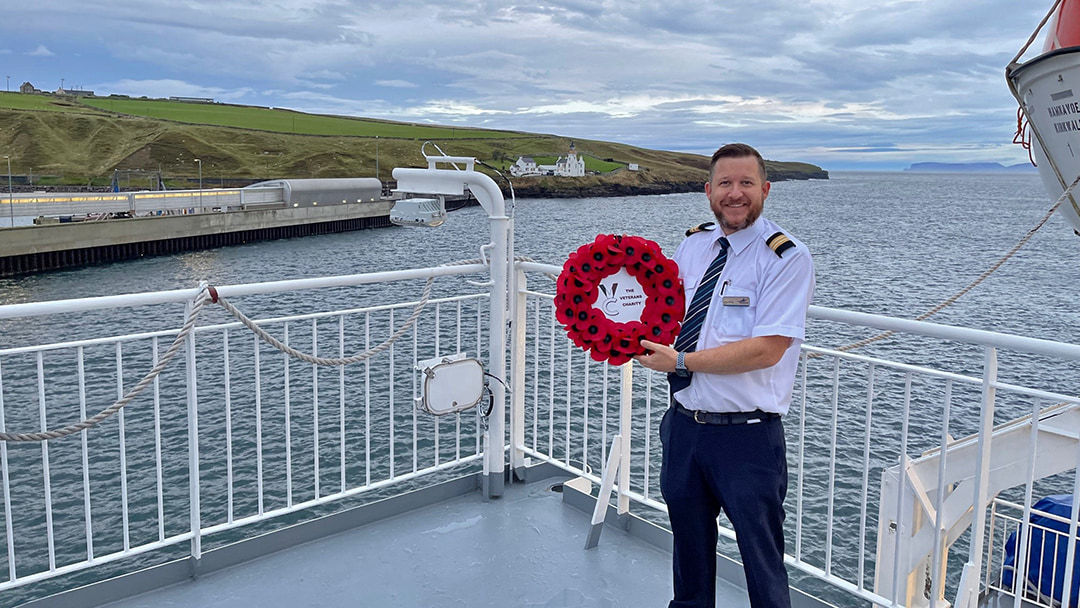 Thursday 7th October:
NorthLink Ferries are proud to be a part of the Routes of Remembrance which is The Veterans Charity's poignant event. The event sees wreaths travelling across the UK to honor those who have fallen as a result of serving in the armed forces.
Pictured below is Greg Mouat (Purser) holding one of the wreaths onboard the MV Hamnavoe.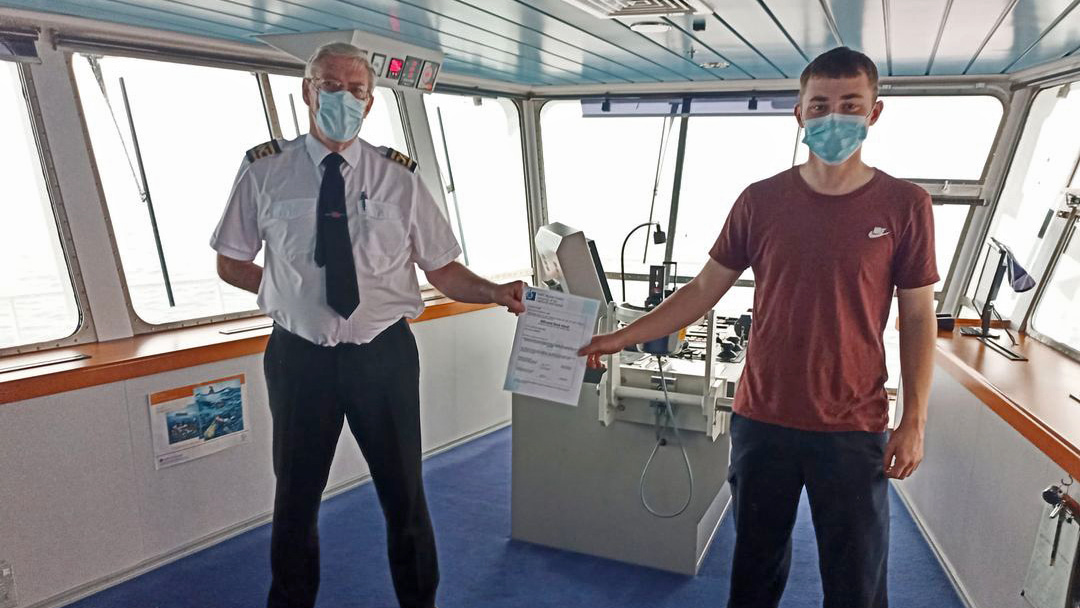 Thursday 14th October:
We would like to congratulate Owen Wick, who is in the final phase of his deck rating apprenticeship with NorthLink Ferries. He is pictured below receiving his Efficient Deckhand Certificate (EDC) from Captain Ivor MacKay.
Owen has been attending College at the North Atlantic Fisheries College (NAFC) in Scalloway when he is not working onboard the MV Hamnavoe – where he undertook most of his sea phases. Well done, Owen!
Monday 18th October:
Today is Anti-Slavery Day and NorthLink Ferries are extremely proud to be joining Scotland Against Modern Slavery (SAMS) as their first public transport operator. This day aims to raise awareness of the dangers and consequences of modern-day slavery and human trafficking.
This effort will help to educate our staff on how to identify this appalling crime and ensure that they have the knowledge and confidence to report their concerns. We look forward to working with SAMS and supporting their work in this important area.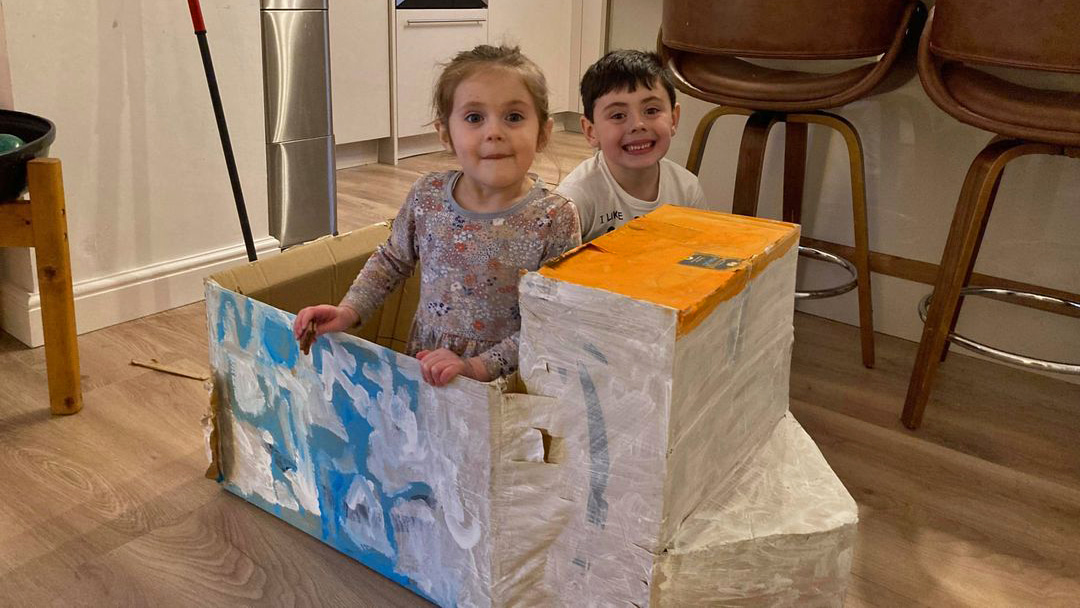 Sunday 23rd October:
We received this fantastic photo of Cooper (5) and Corynn (3), our Electro-Technical Officers Grandchildren, who have spent a few days during the October holidays making their very own NorthLink Ferry! We are very impressed with their amazing shipbuilding skills – well done!