October 2023 NorthLink news round-up
Wednesday 1st November:
In October 2023, we attended the Shetland Careers Fair, launched a re-brand of our shortbread packaging in collaboration with Reids Bakery and welcomed some special guests onboard the MV Hrossey for a tour.
We hope you enjoy reading more about what we got up to last month!
Tuesday 3rd October:
Organised by Developing the Young Workforce – Shetland, in partnership with Skills Development Scotland and UHI Shetland, the Shetland Careers Fair is open to people of all ages to come along to explore the exciting careers and opportunities available now in Shetland and beyond.
We were excited to attend the event along with over 50 exhibitors including local and national employers, universities, and the Armed Forces – there was really something for everyone!
Thank you to everyone who came by our stand to have a chat with us about job opportunities at NorthLink Ferries.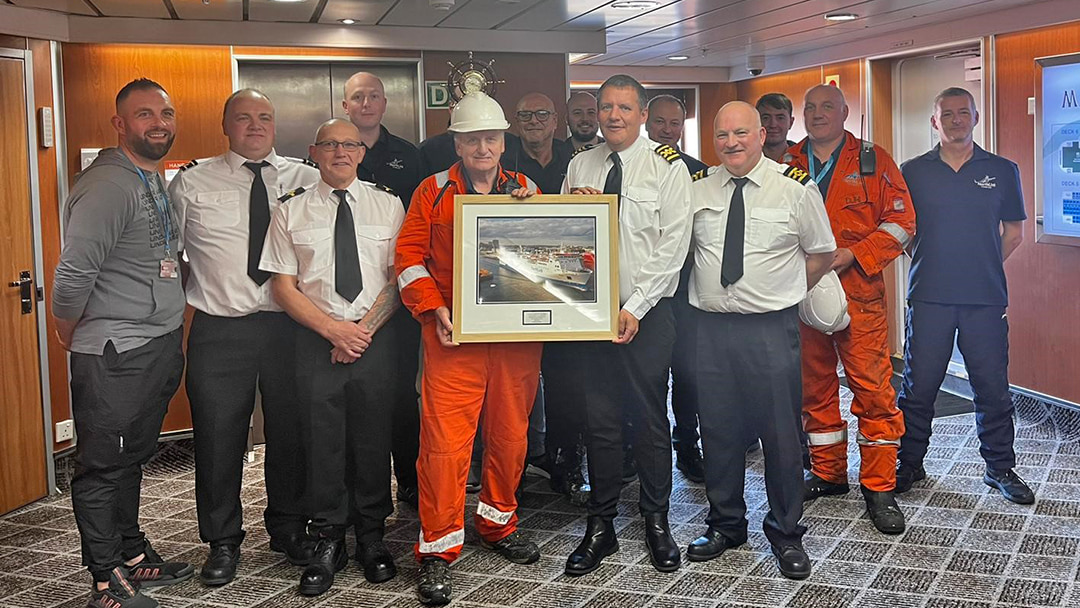 Wednesday 4th October:
All of us at NorthLink Ferries would like to wish MV Hrossey's long serving Bosun, Gerry MacIver, a very Happy Retirement. Gerry has been with NorthLink Ferries since 2005!
Both staff and ship crew gathered to mark the occasion and there was a delicious cake that was beautifully decorated by the MV Hrossey's Hotel Director, Jacquie Sinclair.
Best wishes on your next adventure Gerry!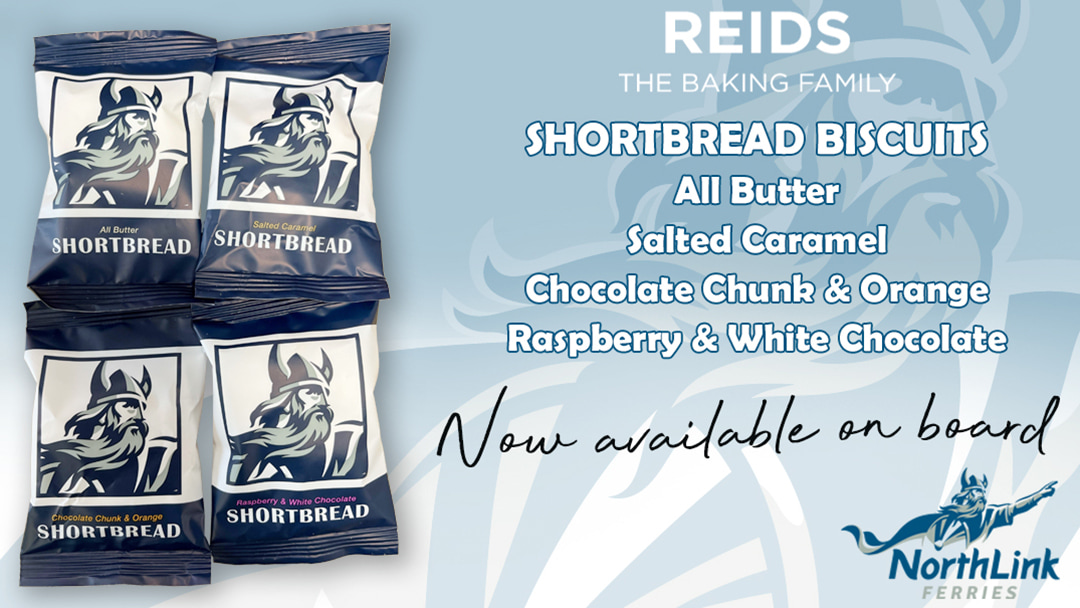 Tuesday 17th October:
This month, we were delighted when our suppliers Reids Bakery agreed to work with us to create some NorthLink branded shortbread!
The Reids Bakery brand was launched from Castletown, near Thurso as a small craft bakery in 1966, with founder Donald Reid baking scratch breads, rolls and cakes to the tiny village of Castletown. Now over 50 years on and Reids is still a private, family-owned business, now actively managed by the second generation of Reids, Gary and his wife Tracy, but the family extends beyond those with the surname Reid – their family has over 60 members, and they all work together to create their success.
The NorthLink branded shortbread is now available on board our passenger vessels, in four delicious flavours: All Butter, Salted Caramel, Chocolate Chunk & Orange, and Raspberry & White Chocolate. They are complimentary in the Magnus Lounge and cabins and passengers can also purchase them from the Feast restaurant.
We would like to thank Reid's for assisting us with the package redesign and hope that our passengers enjoy the shortbread!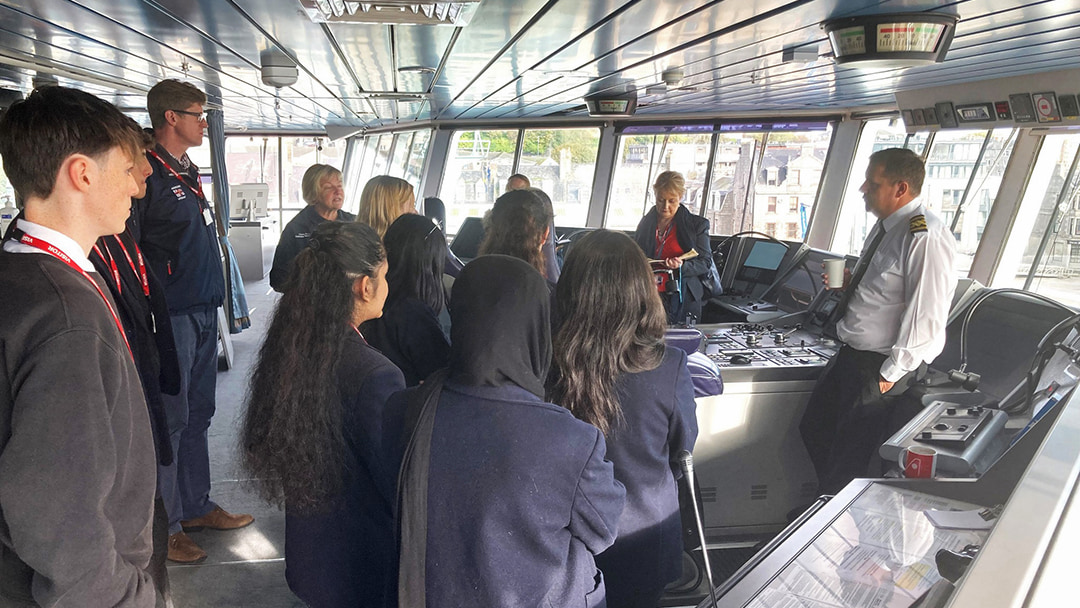 Monday 20th October:
Last week, we were delighted to welcome a group of senior pupils from Aberdeen Grammar school to the NorthLink Ferries Terminal in Aberdeen. They were invited on board the MV Hrossey for a tour in order to help provide real-life context to their Travel & Tourism studies.
We hope that everyone enjoyed the tour!
Header image: Aberdeen Grammar School students onboard with the MV Hrossey with Fiona Anderson (Customer Service Manager) and Stevie McPherson (Master) photo © Copyright NorthLink Ferries