A fun Friday on board MV Hrossey with Original 106 fm
Monday 23rd May 2016
1 boat, 2 NorthLink representatives, 3 Original 106 fm presenters and 4 sets of contestants = a whole lot of fun!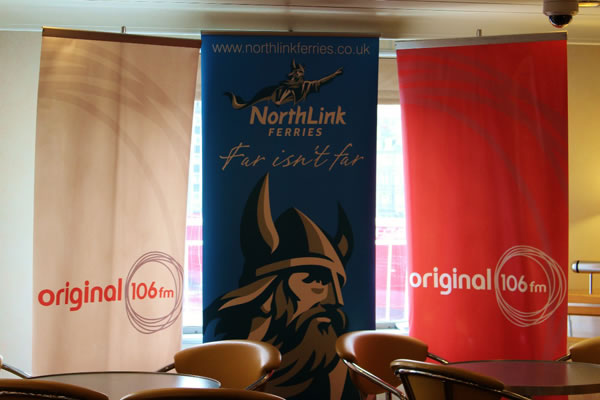 A week of competitions began on Monday 16th May. Listeners of Original 106 were encouraged to phone in and participate in a competition entitled 'Don't Forget Your Suitcase' with a chance to win all-expenses-paid trip to Shetland, courtesy of NorthLink Ferries.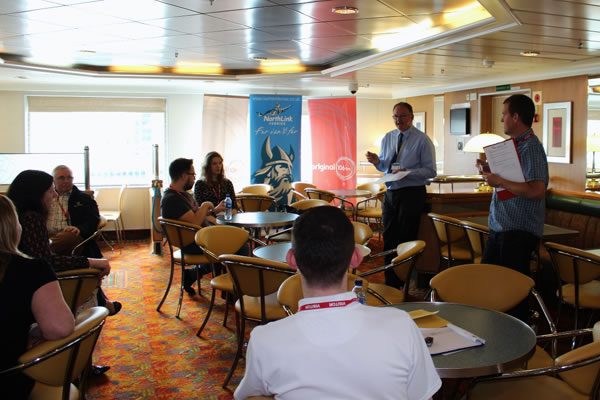 On Friday 20th May 2016 we welcomed all the winners of the competition, along with Original 106 fm presenters, onto the NorthLink Ferry MV Hrossey. However, only one pair of contestants were to sail that evening. The rest were off to walk the plank!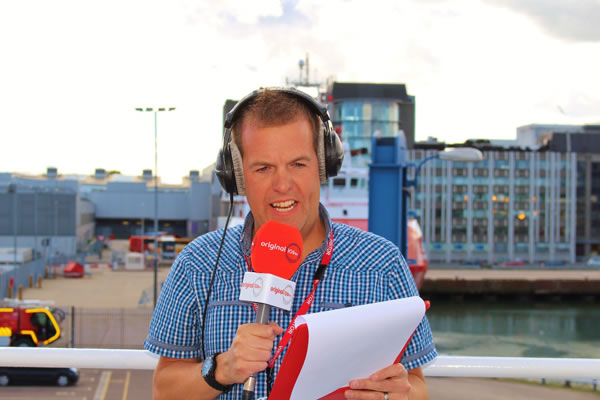 As each couple answered NorthLink's carefully selected questions live on air with Original 106 fm it was only a matter of time before we said goodbye to our first set of contestants. These two were pushed off by our hotel director Mike Carter.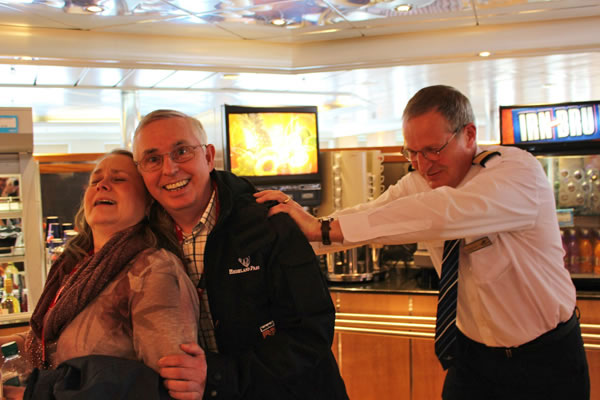 Another difficult question saw our next victims fired off the ferry (but not before a quick photo op!)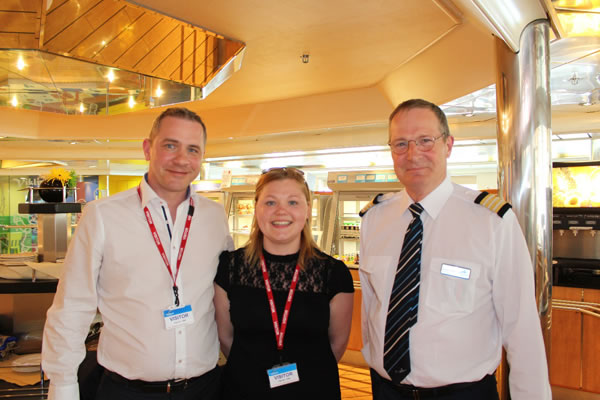 Finally we were down to 2 couples and one final question. Tension built as the question was asked and answered by our winners. We said goodbye to these two final contestants.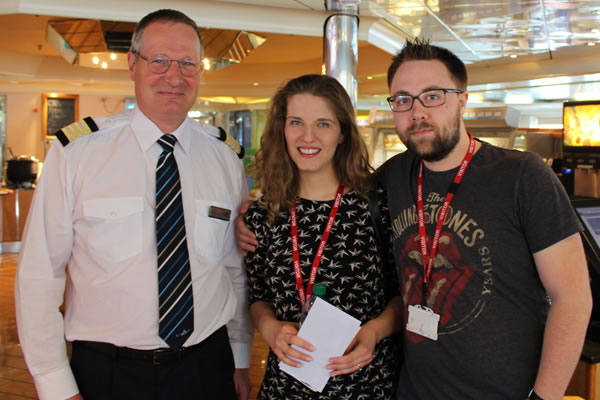 Our winners, Amanda and Ally McGee were presented with their prize and were overjoyed with themselves. Rightly so, they deserved it after all their hard work. They truly were ecstatic.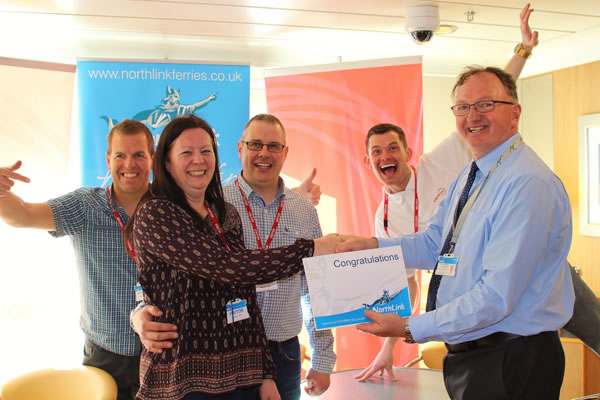 The winning couple were treated to a tour of the ferry and a bridge visit where they met Chief Officer Sam Caithness.
As the radio team left MV Hrossey, it was time for the winners to enjoy their prize and for us to wave them off. The Original 106 fm team rounded off their show live from the pier side.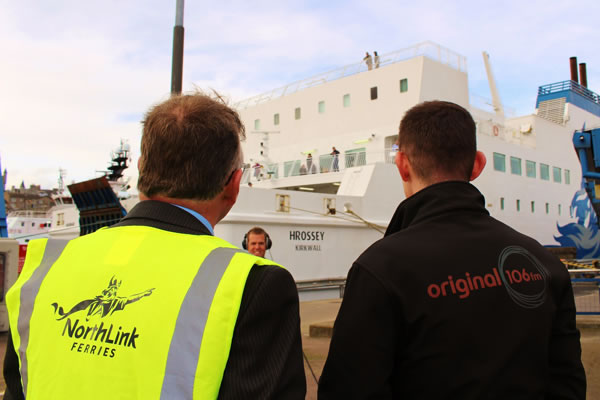 Thank you to all who entered and special thanks to Original 106 fm for bringing such a fun-filled Friday Quiz on board!

By
Shona Lawrance
A young quine with an energetic sense of adventure but dire sense of direction! Born and bred in the North East of Scotland with a long loving appreciation of the Scottish islands.