Top Tips for visiting Portsoy's Scottish Traditional Boat Festival
Wednesday 14th June 2017
The Scottish Traditional Boat Festival which takes place in Portsoy, Banffshire, is one of the most well-regarded events in the North East of Scotland. Taking place at the end of June or beginning of July (depending on the tides), the festival celebrates the maritime and cultural heritage of the North East and with NorthLink's help, the Orkney and Shetland Islands too. We've compiled a list of tips to ensure that you make the most of your time at the festival.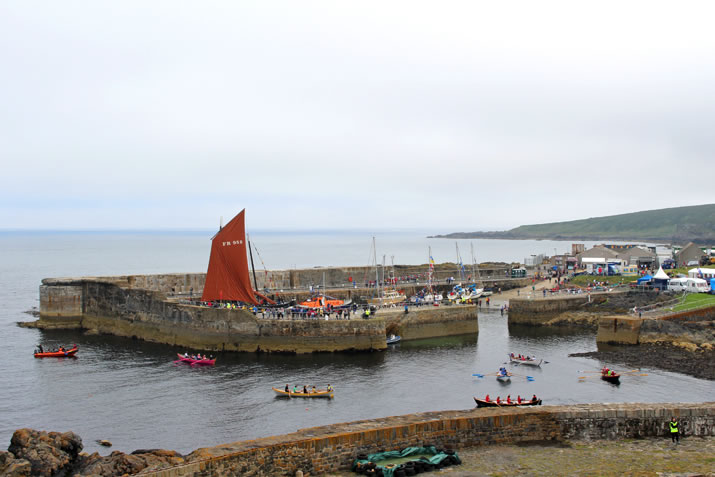 Timing is not everything
With most events it's all about avoiding crowds and arriving early but with Portsoy the crowds tend to be evenly spread out. This is likely due to the magnitude of activities and various events throughout the festival. With so many things to see and do it isn't often there are large queues anywhere, except the ice cream vans! Portsoy ice cream is an absolute must!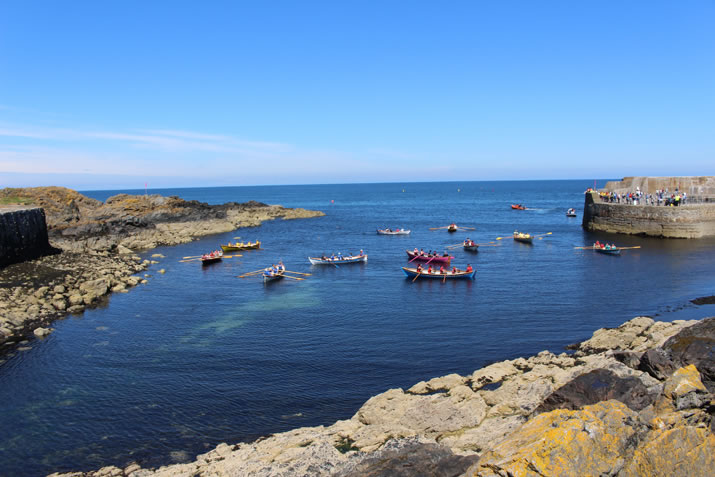 Nautical Nuts
If you are interested in all things nautical then Portsoy's Boat Festival is the place to be this June! A number of historic vessels, including Isabella Fortuna, and large and small boats come from all over to attend this event. A personal favourite of the festival for me is watching the skiff races so be sure to catch a race or two if you can. There are usually plenty of races to watch but if you're anything like me then may get hooked and have to watch as many as possible. There's usually the chance to get on board and try out rowing a skiff too!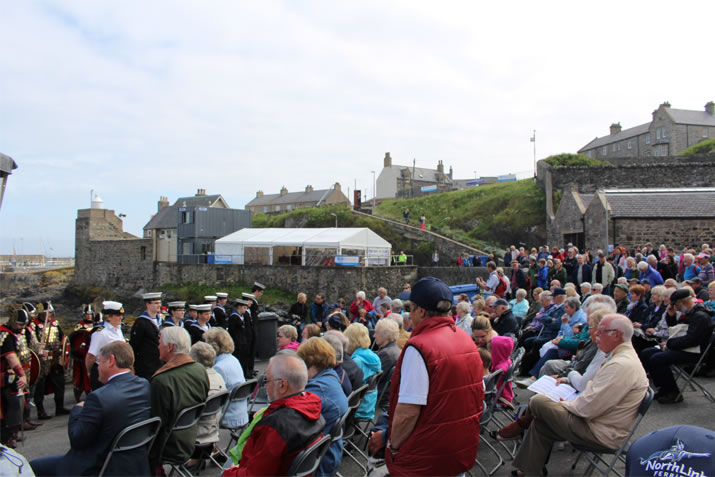 It's not all boats
There is a perception that the Boat Festival is solely focused on all things nautical, but this is not true. There are plenty of other activities such as craft demonstartions, the best of the region's food and drink, live music with performers from around the world and an abundance of children's activities for younger visitors to enjoy. My recommendation is to come and experience the festival for yourself and see the variety of activities. The Food Fayre is always my first stop after I've watched the skiff race and enjoyed a Portsoy ice cream!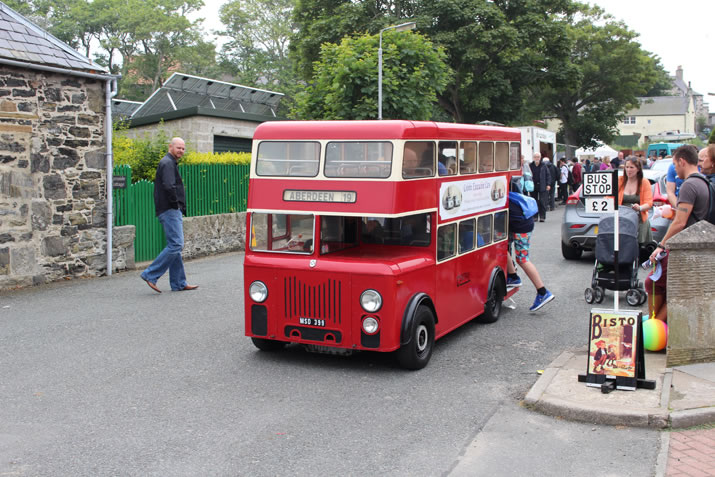 Children's Activities
Speaking of children, they are sure to be tired out by the end of a weekend at Portsoy's Boat Festival. From segways to bouncy castles, trampolines, interactive theatre parades, storytelling and art and craft workshops there is no end to the children's entertainment. Don't miss the chance to tour the festival in the Wee Red Bus too! I'd recommend the festival to groups of varying ages as there really is something for everyone.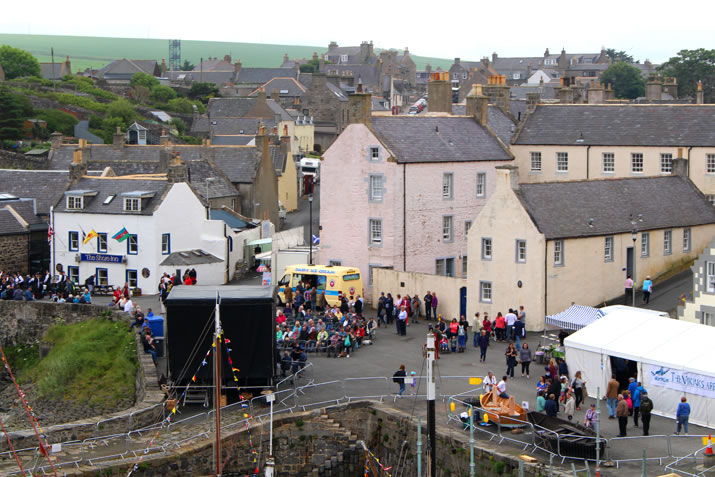 Take the scenic route
There is more to see than first meets the eye at Portsoy. With four separate areas spread across the entire town it's important not to miss anything. My top tip is to pick yourself up a festival programme that has a map inside it which outlines where each stall, marquee and boat race is happening and what time events are taking place.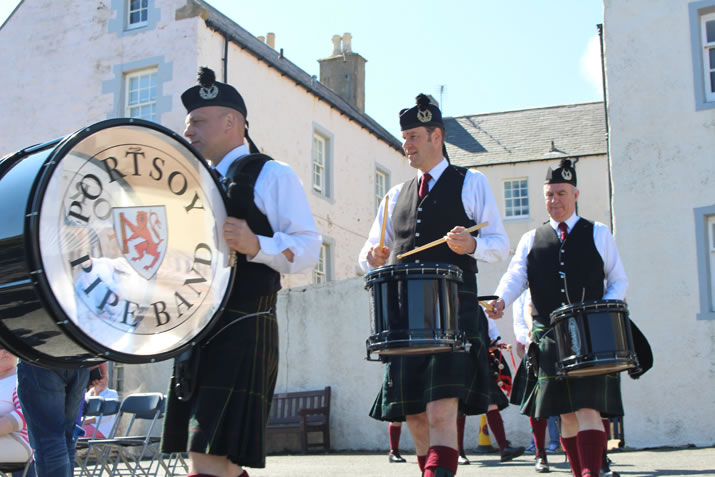 Madly into Music
As you venture around Portsoy you'll hear many talented performers across the various stages and even around the town's streets. Don't forget to listen out for the sea-shanty sing off between the Shanty Yellmen and Kimber's Men. The music adds to the fantastic, community atmosphere of the festival.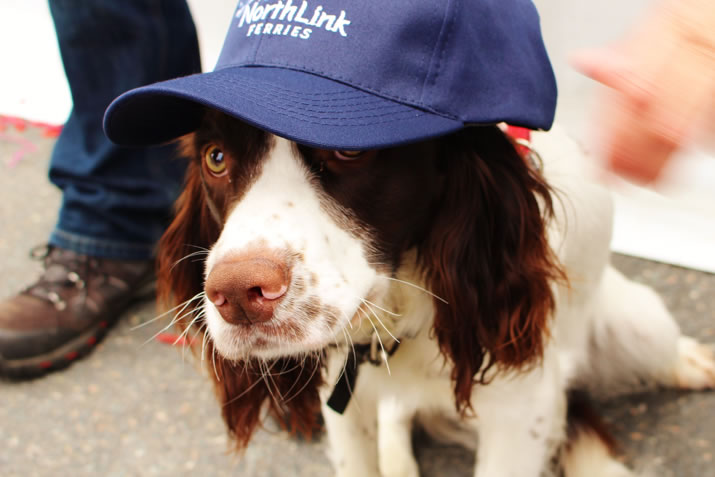 Furry Friends
Well behaved dogs are welcome at Portsoy's Boat Festival however they must be kept on a lead at all times and are not permitted in the Food Fayre. It is also important to consider the environment of the festival when deciding to take your dog or not, it can be fairly crowded and noisy which may not be suitable for certain dogs.
Car Parking
Car parking is available at the event and the official car park is in the Portsoy Playing Field (it is well signposted and easy to find). The car park costs £2, which is excellent value as it includes a festival programme detailing all the events taking place during the weekend and a shuttle bus between the carpark and festival entrance. Alternatively you can walk from the carpark to the event, which takes around five to ten minutes at a moderate pace.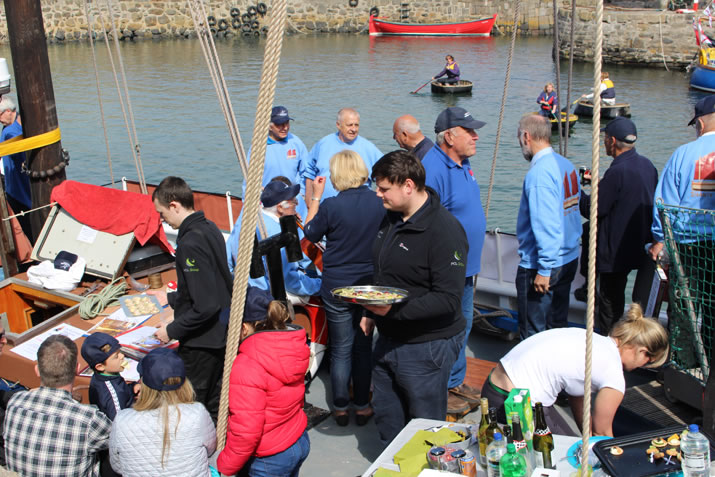 Night-time Entertainment
As the sun goes down over Portsoy the fun continues with a host of musical events to enjoy. The Friday night Gig at the Green event kick-starts proceedings before Saturday's official opening ceremony at the festival. Saturday's Gig at the Green events welcome different performers, there is also an outdoor family ceilidh and an open mic session in the town. Be sure to head along to the family ceilidh where ceilidh dancers will put you and your family through the paces. It's lots of fun for all ages!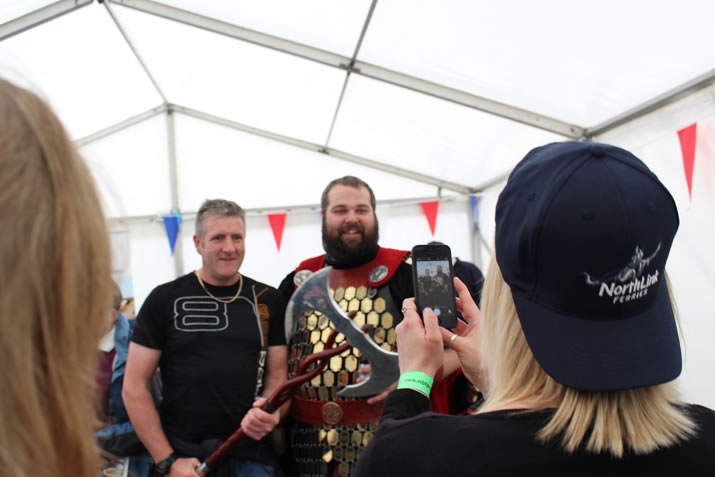 One final tip
Finally, it would be silly to miss out on your opportunity to win a free trip to either Orkney or Shetland! Be sure to head over to our NorthLink Ferries marquee which is the main harbour-side marquee. You'll have an opportunity to meet Vikings from the Up Helly Aa Jarl Squad, hear sea shanties from the Shanty Yellmen and the chance to eat like a Viking, sampling mouth-watering delicacies from the north east and northern isles. Alternatively swing past and meet one of our captains and even get a poster! We look forward to seeing you there!

By
Shona Lawrance
A young quine with an energetic sense of adventure but dire sense of direction! Born and bred in the North East of Scotland with a long loving appreciation of the Scottish islands.