NorthLink Ferries Treats Passengers to Random Acts of Kindness
Monday 18th February 2019
NorthLink Ferries' passengers were in for a treat yesterday (Sunday 17 February) as the ferry operator surprised travellers with a series of gifts in celebration of Random Acts of Kindness Day.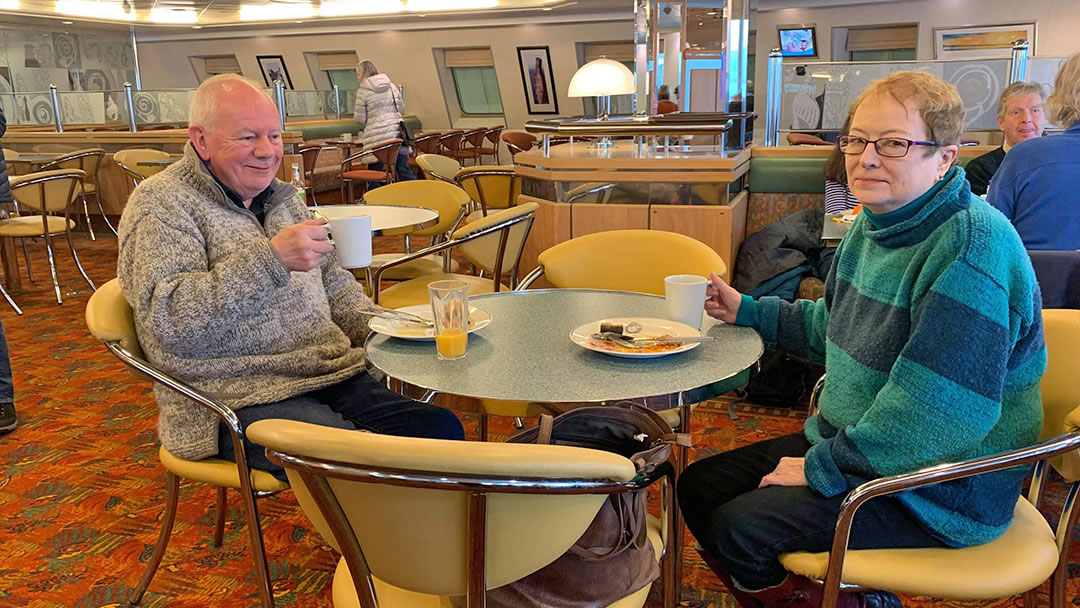 Marking the celebratory day, which aims to spread kindness across the world, passengers travelling between Aberdeen, Kirkwall and Lerwick, or between Scrabster and Stromness, were greeted with gestures including complimentary upgrades, activities and toys for children as well as refillable water bottles that can be topped up whilst travelling.
Seumas Campbell, Serco's Customer Service Director at NorthLink Ferries, commented: "We always want to make sure that our passengers have an enjoyable and memorable trip so this Random Acts of Kindness Day we decided to make travelling with NorthLink Ferries extra special.
"We know that it's the little things that go a long way and can change someone's day, and we hope that the activity on board yesterday reminded people how little acts of kindness can make a difference to everyday life.
"The gifted refillable water bottles also support our ongoing environmental campaign which aims to reduce single use plastic. Over the past few months, we've embarked on several initiatives to reduce our environmental impact and we hope that the water bottles will encourage more passengers to think actively about reducing, reusing and recycling."
For more information about NorthLink Ferries, or to make a booking, visit www.northlinkferries.co.uk