NorthLink Ferries meet Restoration artist Antonella Papa
Thursday 7th May 2015
Stuart Garrett and James Linklater of NorthLink Ferries were pleased to meet Antonella Papa, a restoration specialist from Italy, in Orkney's Italian Chapel.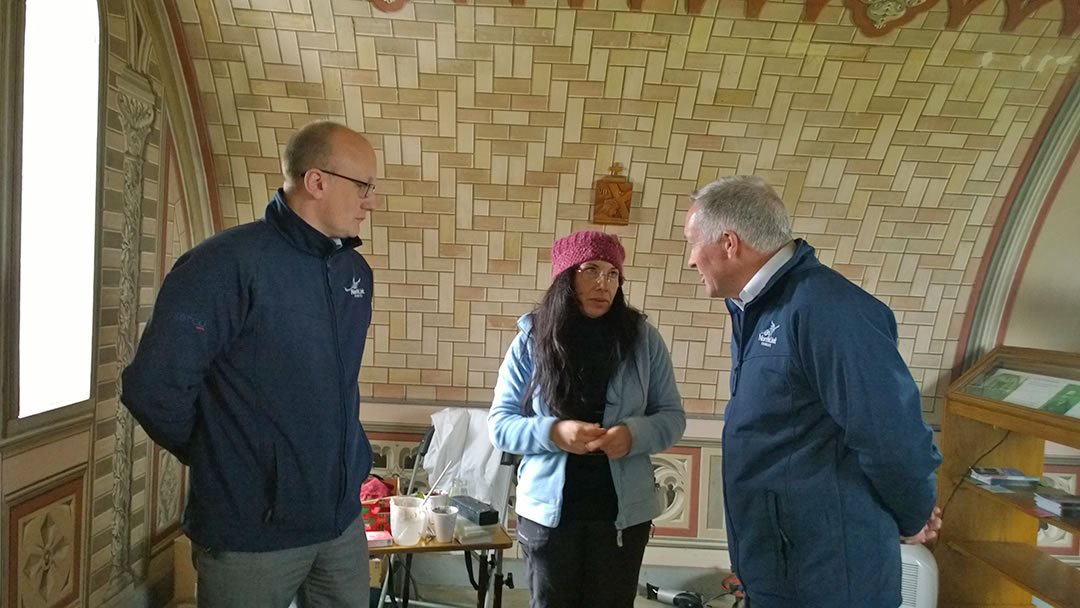 Antonella specialises in restoration work in cathedrals and churches and she has been carefully restoring paintwork originally created by Italian prisoners of war during World War Two.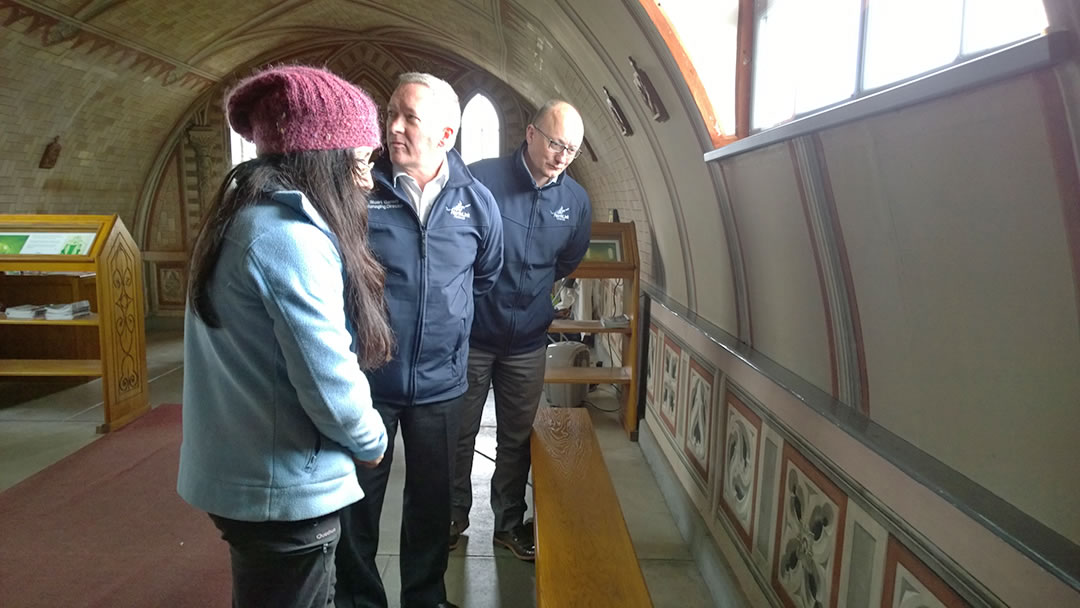 The artwork has recently suffered from water damage, and Antonella has given her valuable time to carry out the work. NorthLink Ferries are proud to have supported her and the Italian Chapel Preservation committee by offering her discounted travel from Aberdeen.