Coffee Morning Raises £3000 for RNLI
Tuesday 22nd March 2016
The Lerwick Ladies Lifeboat Guild's annual coffee morning attracted 400 people on Saturday (19 March) and raised £3000 for the RNLI.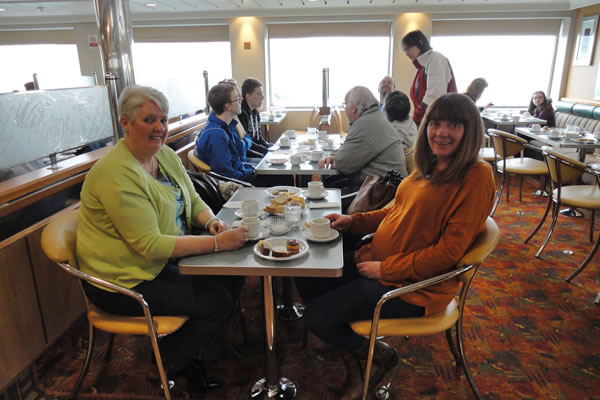 The annual event, held this year on board MV Hjaltland, continues to be a popular one. This year, for the first time, participants enjoyed an array of homebakes with their tea and coffee. There was also RNLI souvenirs, books, cake and candy to buy, and the chance to participate in luck dips, tombola and raffles.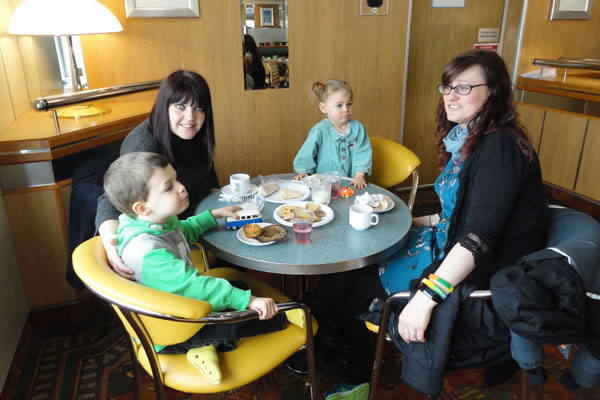 Joint president of the Lerwick Ladies Lifeboat Guild, Georgia Grant, said: "We sincerely appreciate the generosity of all the people that came and spent, and those that worked so hard to make the event such a success.
"We are particularly grateful to NorthLink Captain John Strathearn, Hotel Director Seamus Campbell, and all the crew for allowing the event to take place, and for all their help on the day. A sincere thanks also goes to Jane Leask and the shore staff for their continued support – they are always so enthusiastic and supportive."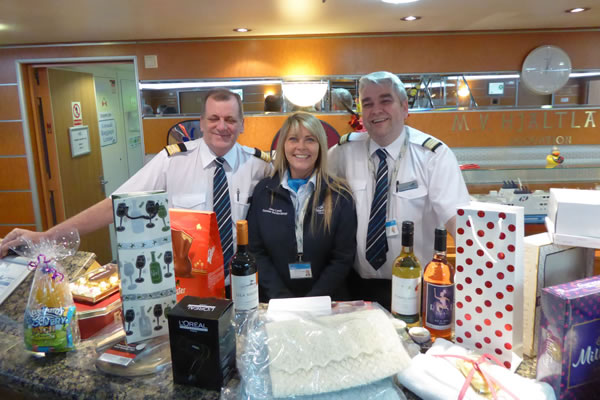 Treasurer and joint president, Rhoda Watt, said: "We were delighted to raise just over £3,000 – which is an amazing total for a very worthy cause.
"We look forward to the public's continued support at our next big fund raiser, which is the annual Open Day on Lerwick's Victoria Pier on Saturday 4th June."
The RNLI shop will re-open on Saturdays during May and June, and on Thursdays and Saturdays in July and August.