School children climb on board MV Hamnavoe to learn about Fairtrade futures
Wednesday 11th March 2020
A group of 65 pupils from across Orkney joined Serco NorthLink Ferries to celebrate Fairtrade Fortnight on Wednesday (04 March) by attending an event onboard passenger vessel MV Hamnavoe.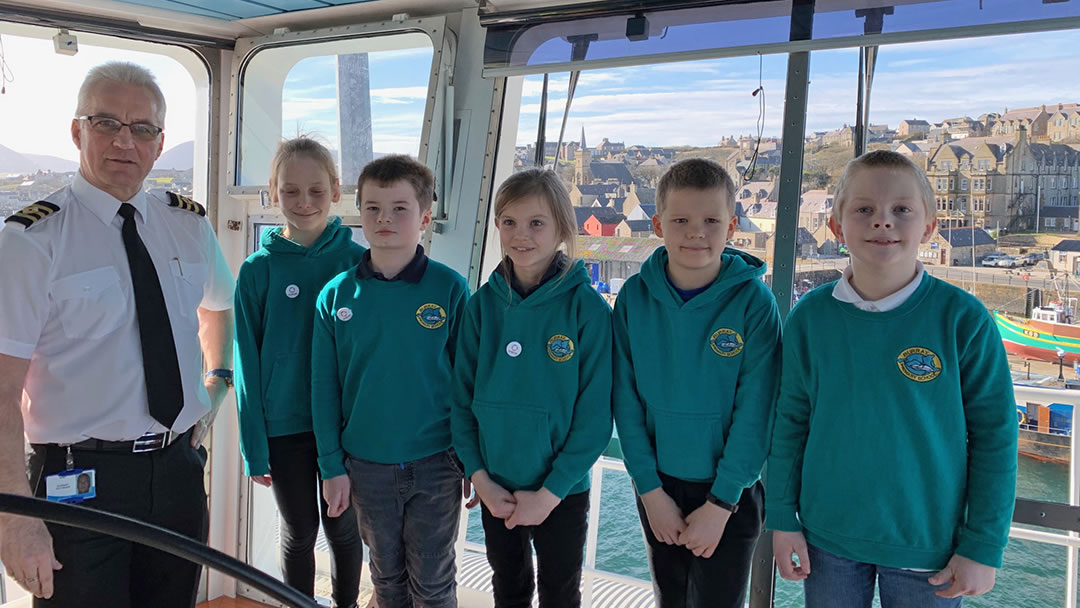 The group of pupils from Burray Primary, Papdale Primary, Stromness Academy and Kirkwall Grammar boarded the vessel whilst it was docked in Stromness and enjoyed the event titled 'Sailing to Sustainability' which saw Orkney FairtradeGroup and Aberdeen for a Fairer World highlight the impact that using Fairtrade products can have on communities. Also in attendance was Orkney Islands Convenor Harvey Johnston who recited his Fairtrade poem for all to enjoy and members from local Co-ops who have been pioneers of Fairtrade for over 20 years.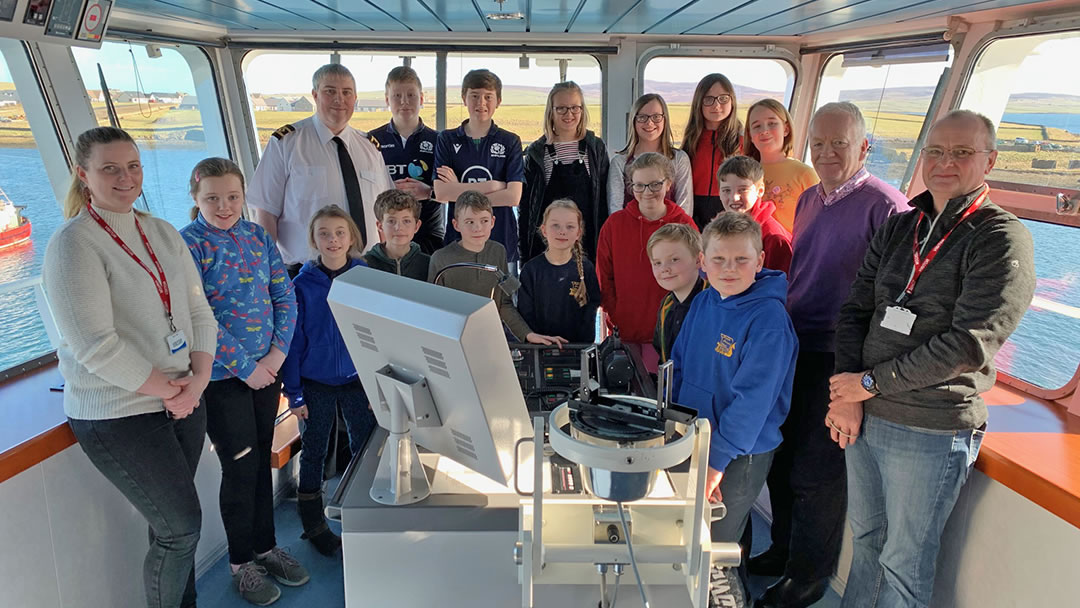 Magnus Dixon, Serco's E-Marketing Manager for NorthLink Ferries, said: "We are extremely proud to be a committed buyer of Fairtrade produce and products, including what we stock and sell onboard as well as the staff and crew uniforms. NorthLink Ferries is a Fairtrade Flagship Employer and by working closely with organisations across Aberdeen and the Northern Isles we have been able to grow our role in supporting communities both locally and further afield.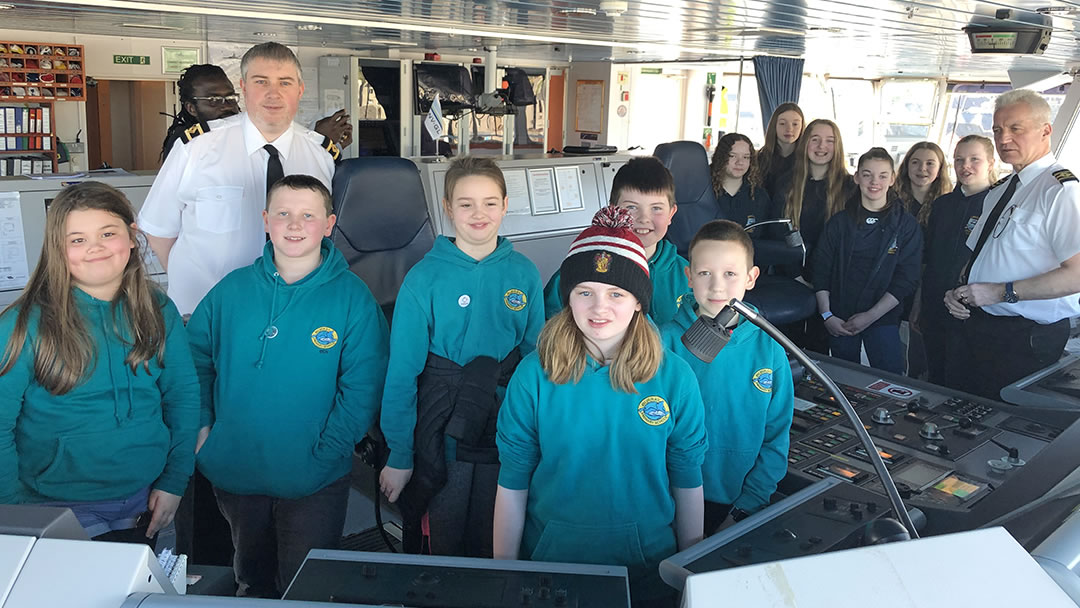 "We were pleased to share our success with the school pupils and provide an insight into how important purchasing Fairtrade is. We hope they enjoyed their visit and we look forward to inviting others shortly."
Charlie Barrow, Global Learning Adviser for Montgomery Development Education Centre, added: "It's a real pleasure to organise these events with the team at NorthLink Ferries. Global Citizenship is a large part of the Learning for Sustainability entitlement that all Scottish pupils have and Fairtrade is a powerful springboard to begin to dig deeper into human rights, sustainability and responsible consumption & production.
"Not only do schools gain so much by sharing with one another but for pupils to see a commitment from community organisations, businesses, services and the Local Authority adds an important real-world focus."
For more information about NorthLink Ferries or to make a booking, visit www.northlinkferries.co.uk or call 08001114422 (free from UK landlines and mobiles).