September 2020 NorthLink news round-up
Thursday 1st October 2020
Serco NorthLink Ferries have compiled a round-up of news pictures from the month of September 2020. NorthLink Ferries are very proud of Chief Officer Alan Anderson who has qualified as a lifeboat coxswain and are pleased to support Merchant Navy Day, and sponsor motocross and athletics.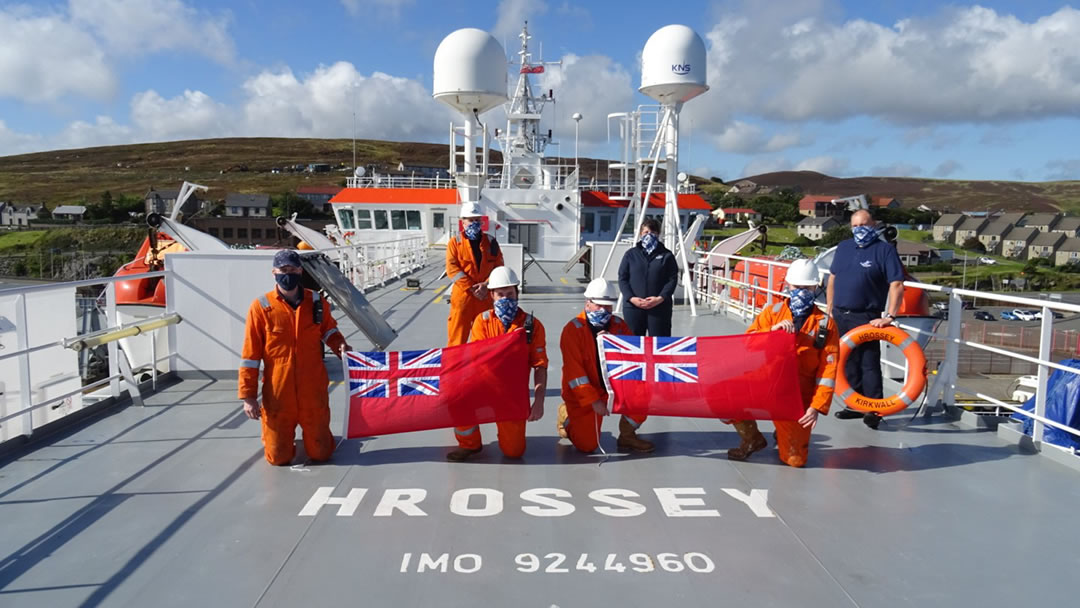 Thursday 3rd September 2020
NorthLink Ferries proudly celebrated Merchant Navy Day on 3rd September 2020 by flying the Red Ensign from our vessels to remember the sacrifices of the seafarers of the past, to show appreciation for British shipping and to look ahead to our future as a maritime nation.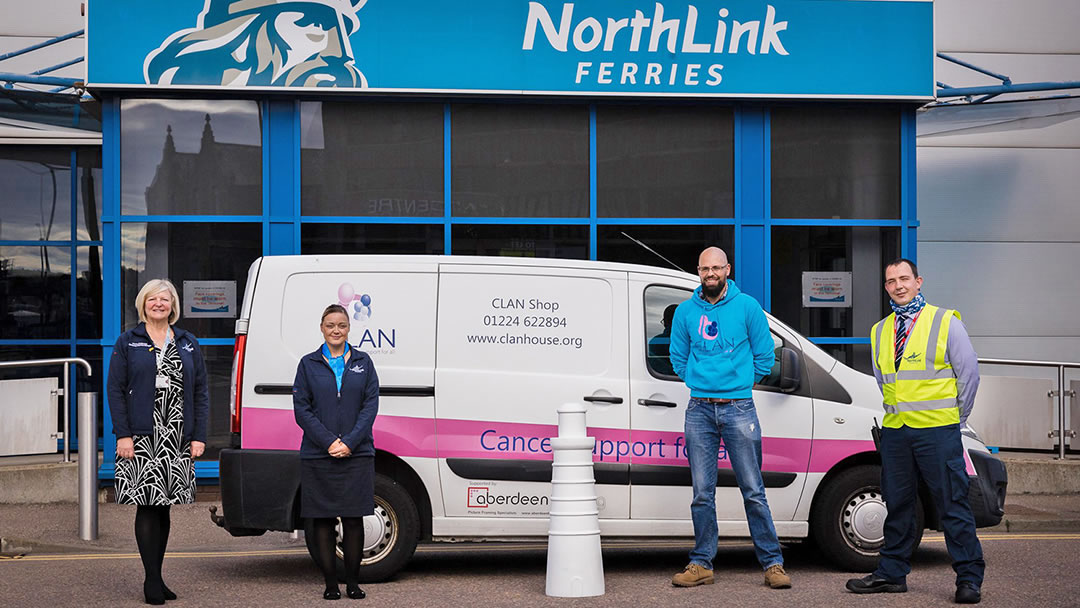 Tuesday 8th September 2020
Local cancer charity CLAN Cancer Support, along with event partners Wild in Art, announced that the art sculpture trail, Light the North will take place from March to the end of May 2021 and will feature over fifty 2.5m tall lighthouses spread throughout the north-east and Northern Isles designed by artists.
NorthLink Ferries welcomed CLAN to the Aberdeen terminal as they dropped off some mini lighthouses to be taken to schools in Orkney and Shetland.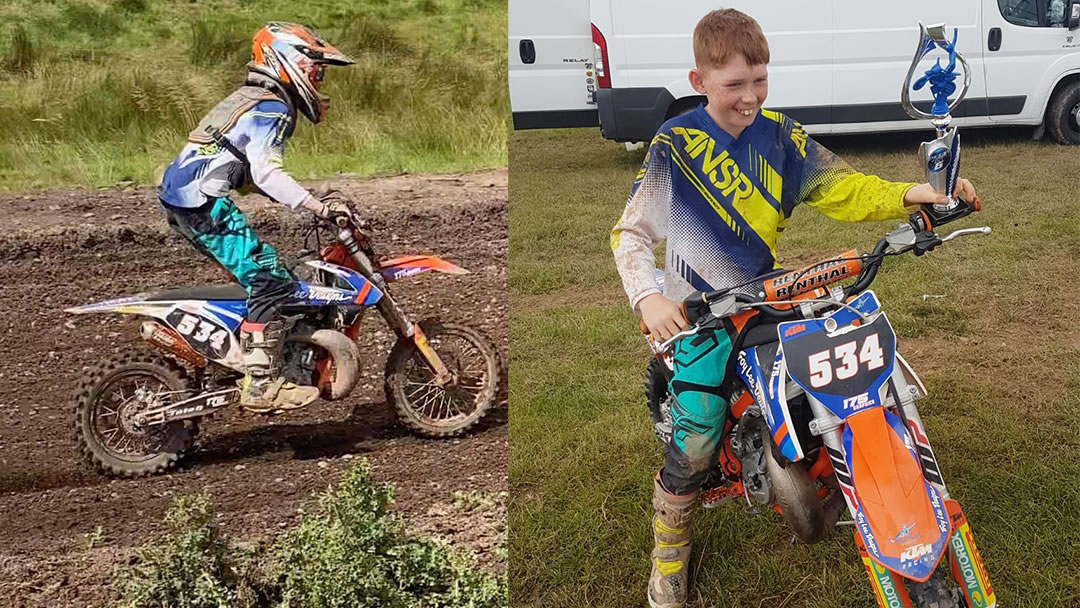 Wednesday 9th September 2020
Well done to Robbie Peace who competed at the end of August in the second round of the Scottish Motocross championship. NorthLink Ferries are proud to sponsor Robbie. He did well after such a long break, finishing sixth overall out of a line-up of 20.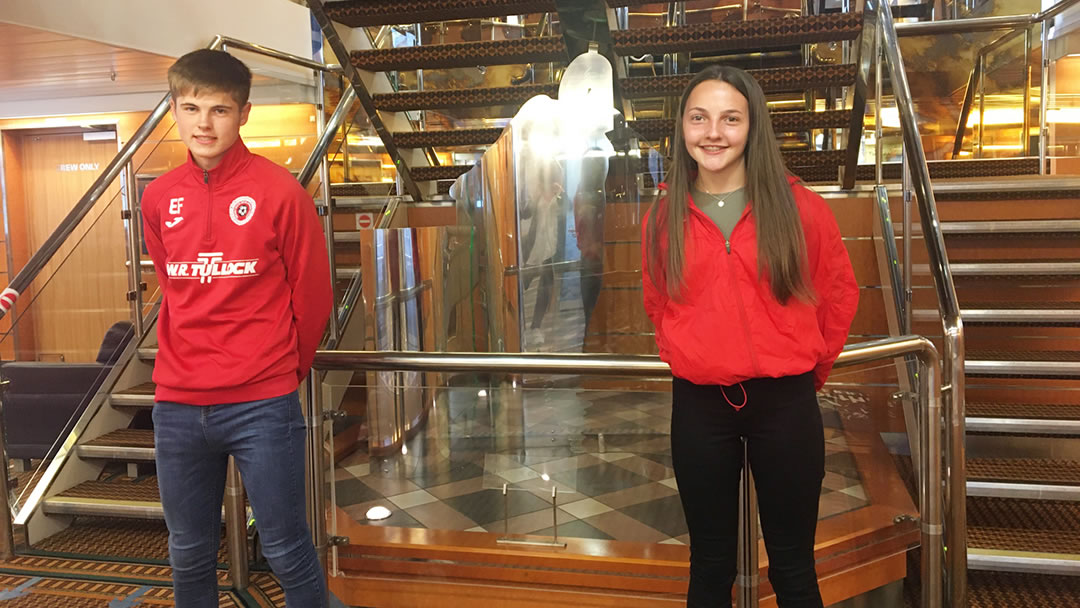 Thursday 17th September 2020
Ewan Foubister and Ava Luke from the Orkney Athletic Club recently travelled to Tranent to take part in the Scottish athletics 4J open series. NorthLink are proud to sponsor both – well done to them for running well and achieving new Personal Bests. Ewan ran 2:13, improving by 8 seconds whilst Ava ran 2:32, improving by 10 seconds.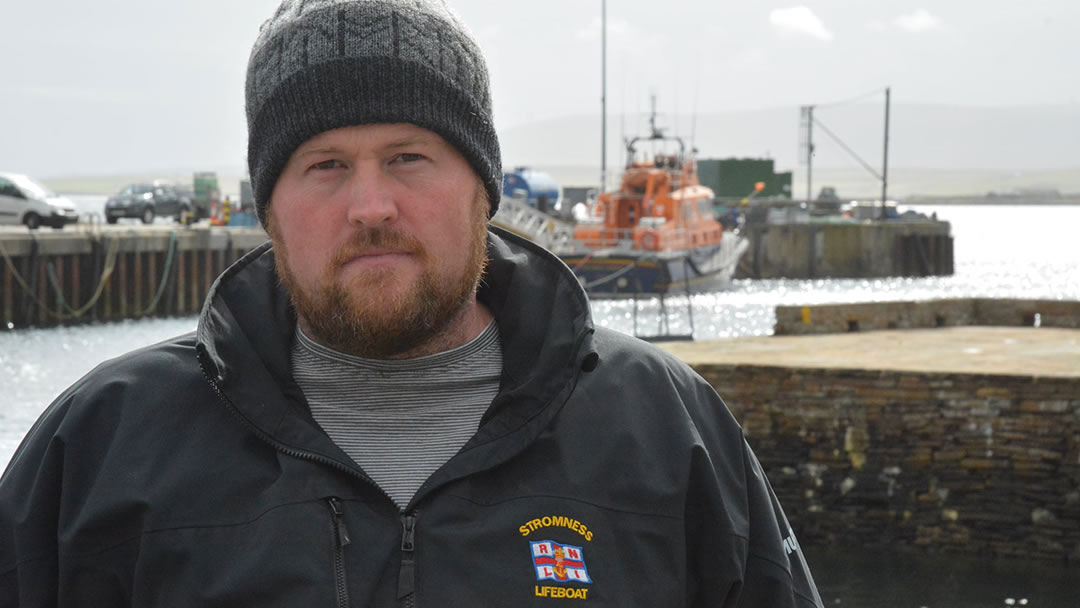 Thursday 17th September 2020
We would like to say congratulations and well done to Chief Officer Alan Anderson, who works on board the MV Hamnavoe. Alan passed his assessment on Wednesday 16th September 2020 to qualify as a lifeboat coxswain with RNLI Stromness Lifeboat.