September 2021 NorthLink news round-up
Friday 1st October 2021
In September 2021, NorthLink Ferries celebrated Merchant Navy Day, transported the Routes of Remembrance Wreath north and supported two of our staff members doing a skydive to raise money for MS Society Scotland. Find out more about what we got up to below!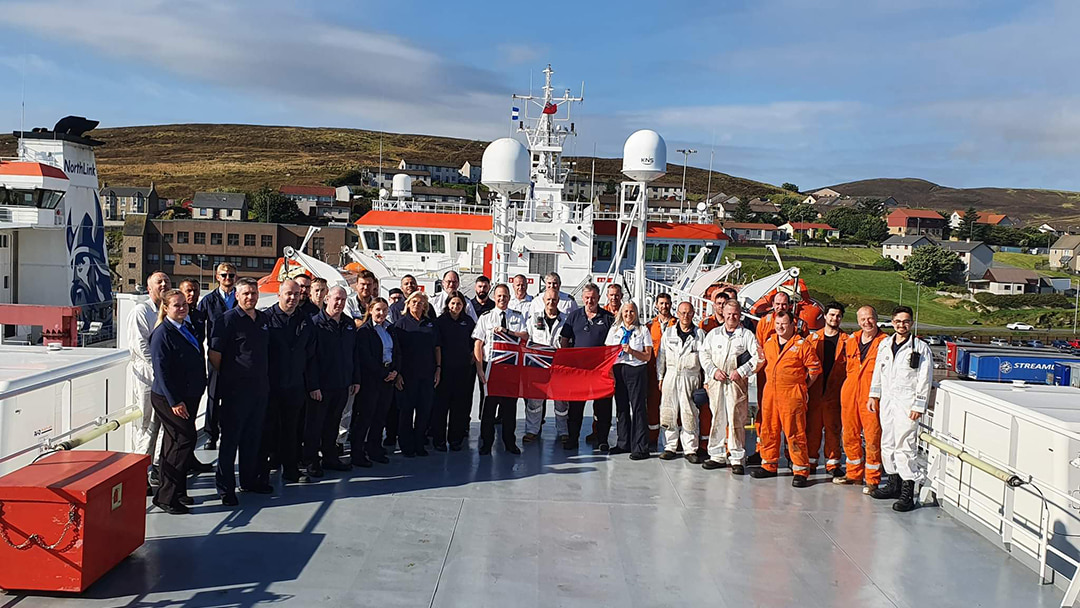 Friday 3rd September:
NorthLink Ferries proudly celebrated Merchant Navy Day by flying the Red Ensign from our vessels. The purpose of this was to remember the sacrifices of the seafarers of the past, to show appreciation for British shipping and to look ahead to our future as a maritime nation.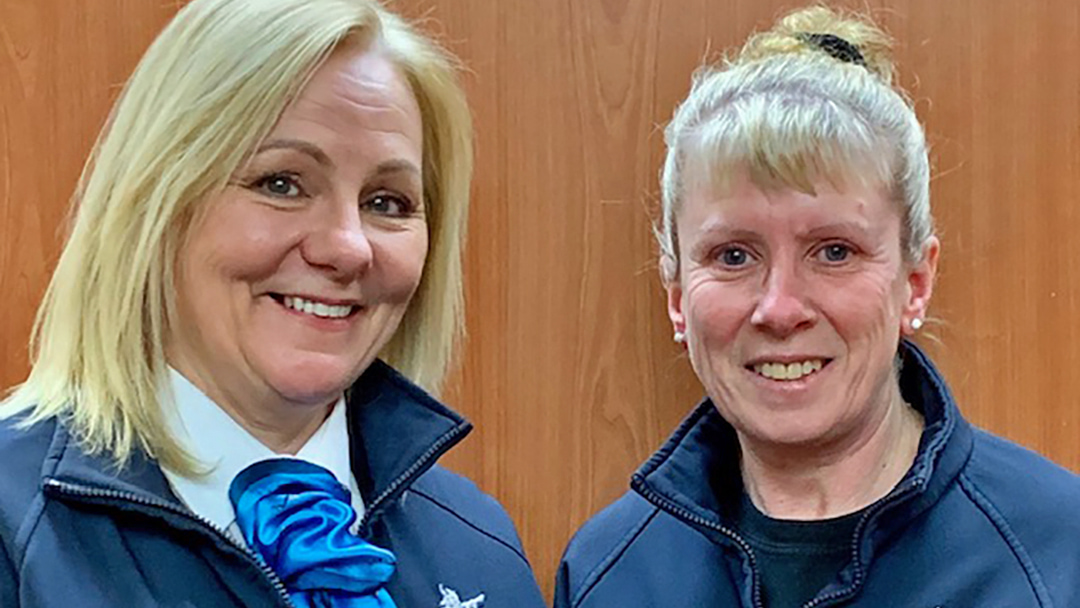 Sunday 12th September:
Each year, NorthLink Ferries crew choose a cause that is close to the hearts of the team and to raise money for. So far, our generous donations have helped us benefit at least eight charity and community causes.
In 2020/21 staff chose to raise funds for MS Society Scotland – Scotland's largest charity to raise funds for and support those with multiple sclerosis. Alongside various other fundraising events over the year, Debbie Nicol (Purser) and Kathryn Fullerton (Shop Supervisor) are doing a Skydive.
We would like to wish them all the best with their fundraising efforts!
Tuesday 21st September:
We are proud to help transport the Routes of Remembrance Wreath up North this evening. The wreath is pictured below in the safe hands of Steve Corlett (Security) – who is an ex Royal Navy and veteran of the Falklands War – and John Daly (Purser).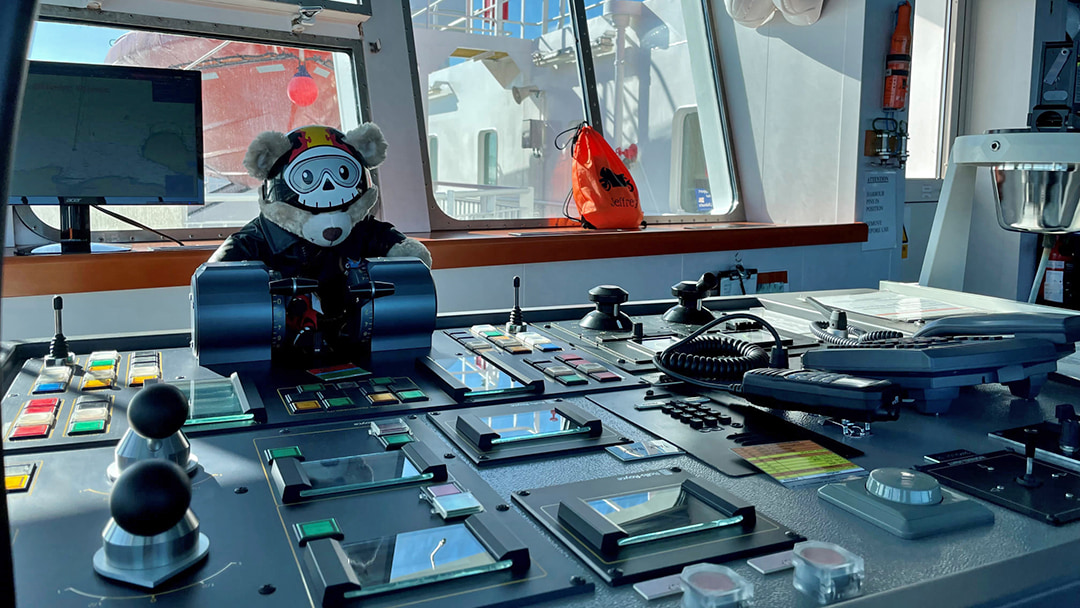 Tuesday 27th September:
Jeffrey Charlesworth, aged 5 from Lancashire, was diagnosed with the rare CLN2 Batten's Disease in May this year. As part of efforts to raise funds to assist Jeffreys family and to boost awareness of the illness, a teddy mascot (named Jeffrey DaBear) is being carried around Britain by motorcyclists.
We were delighted to welcome Jeffrey DaBear onboard the MV Hamnavoe yesterday as he made his way to Orkney for a fundraising event and tour of the islands.
We would like to wish all those involved in the fundraising efforts all the best!
Header image: Steve Corlett and John Daly transporting the Remembrance Wreath