September 2023 NorthLink news round-up
Sunday 1st October:
Although the busy summer season has now drawn to a close, we have still had an eventful month here at NorthLink Ferries. We commemorated Merchant Navy Day, releasing bookings for the first three months of 2024, and were thrilled to announce our latest competition winner – plus much more!
Friday 1st September:
NorthLink Ferries were delighted to meet representatives from St Colms on Tuesday afternoon on a rainy Stromness pier. We were especially pleased to hand over, in between the raindrops, a donation of £500!
These funds were generated by the staff of MV Hamnavoe, from a Christmas and New Year raffle organised by Willie Mackay, an Able Seaman at NorthLink Ferries.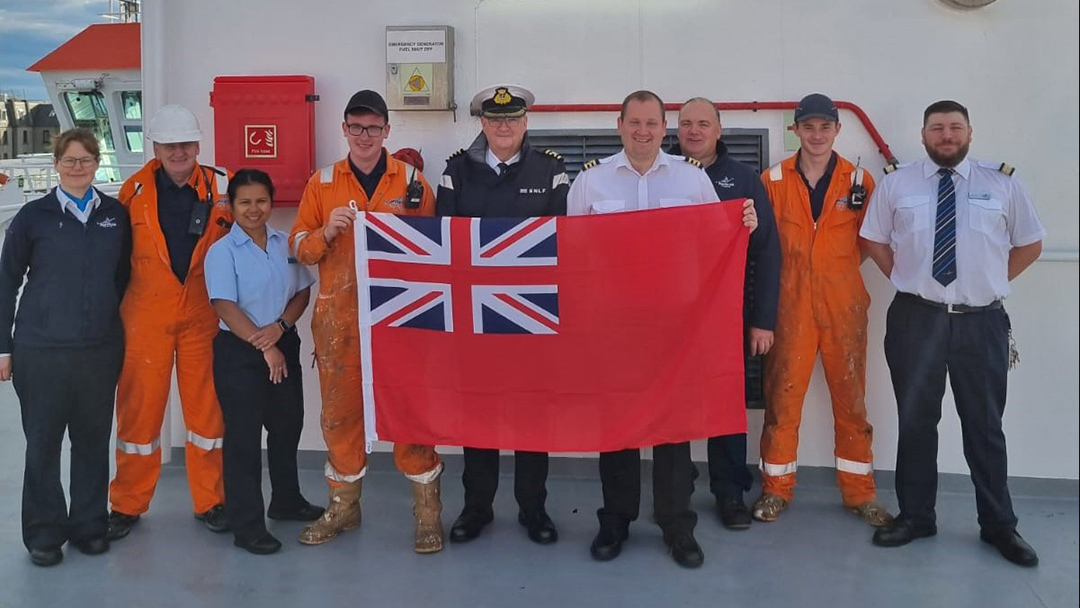 Sunday 3rd September:
We proudly celebrated Merchant Navy Day today, by flying the Red Ensign from our vessels to remember the sacrifices of the seafarers of the past, to show appreciation for British shipping and to look ahead to our future as a maritime nation.
Monday 4th September:
We are pleased to let you know that you can now make bookings with NorthLink Ferries from 1st January to 31st March 2024.
Bookings can be made by visiting the NorthLink Ferries website or by calling 0800 111 4422 (free from UK landlines and mobiles) or 01856 885500 (International callers).
Prices and timetables for the rest of 2024 will be available in due course and we thank all of our customers for their patience. We wish you an enjoyable sailing with NorthLink Ferries in 2024.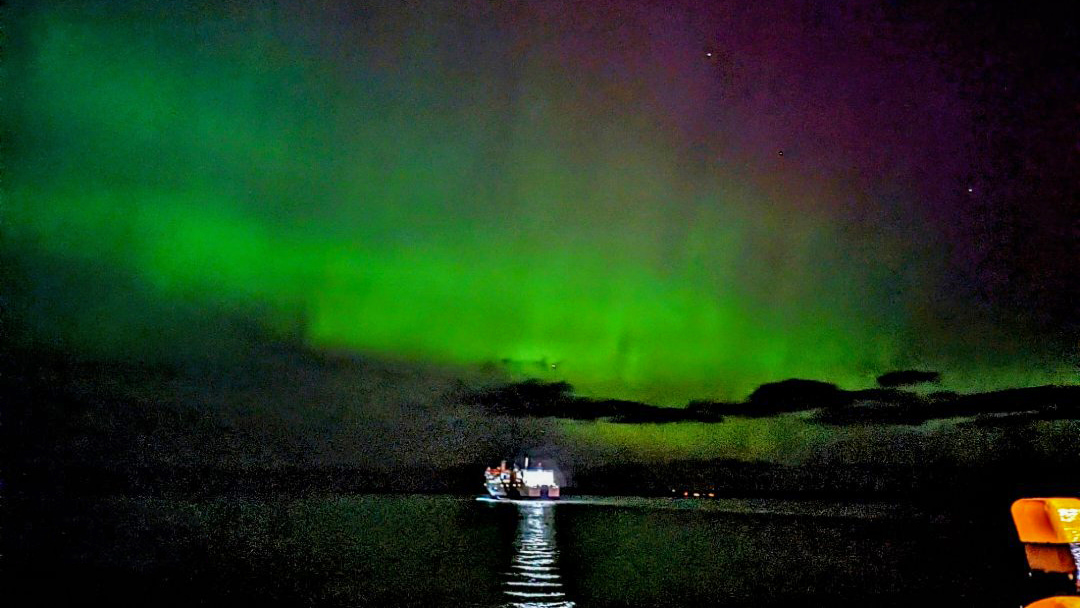 Wednesday 13th September:
One of the perks of working late at night at the NorthLink Ferries Hatston Terminal is seeing spectacular displays of the Northern Lights.
Lorna Firth, Customer Service Assistant, captured this beautiful scene as the MV Hjaltland left Kirkwall last night!
Thursday 14th September:
With almost two thousand entries it wasn't easy choosing a winner, but we would like to say a HUGE Congratulations to Ruth MacDonald and her daughter Lucy and their gorgeous Border Collie, Finn, who is prepared to be captain for the day with that hat!
They have won round-trip travel on our ferry crossing from Scrabster in the north of Scotland to Stromness in Orkney and 3 nights accommodation at the gorgeous Puffin Quoy self-catering cottage in Orphir where guests can enjoy a cosy log burning stove and fabulous sea views!
We look forward to welcoming them all on board soon and hope Finn enjoys the dog lounge!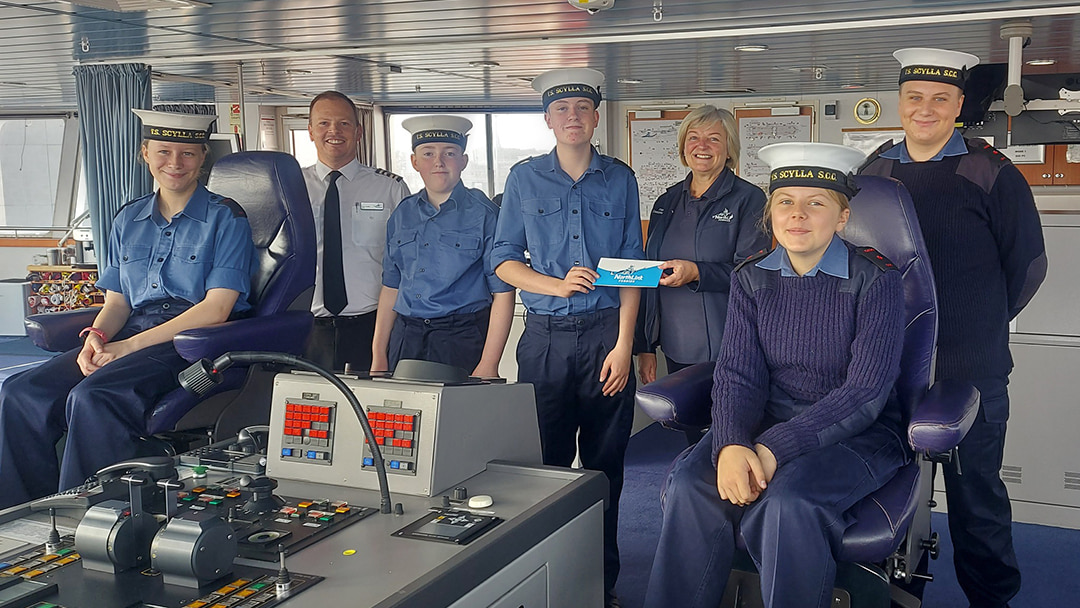 Thursday 28th September:
NorthLink Ferries were delighted to welcome the TS SCYLLA Sea Cadets – Aberdeen to the Aberdeen NorthLink Ferries terminal and on board the MV Hjaltland for a tour where they were presented with a raffle prize to aid their fundraising.
They are pictured above with staff members Sean Smith (Master MV Hjaltland) and Fiona Anderson (Customer Service Manager).
Header image: NorthLink Ferries' welcoming members of St Combs to the terminal and gifting a £500 donation photo © Copyright NorthLink Ferries