Shetland Folk Festival 2015
Thursday 30th April 2015
The Shetland Folk Festival officially runs from Thursday 30th April 2015 to Saturday 3rd May 2015 (update: in 2016 between Thursday 28th April and the Sunday 1st May 2016) and promises to be a superb event with a world-class line up of musicians – both visiting and from the Shetland Islands.
Everyone who knows about the Shetland Folk Festival knows however, that it starts unofficially, on the ferry journey the day before! NorthLink Ferries were delighted to meet the visiting artists in Aberdeen and hope they have a great time in the beautiful Shetland Islands!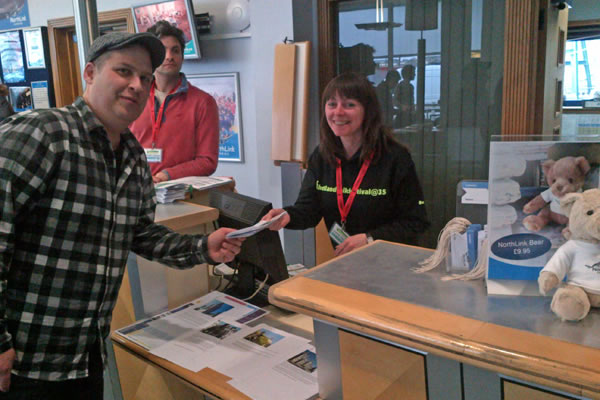 The first Shetland Folk Festival boarding card handed out in 2015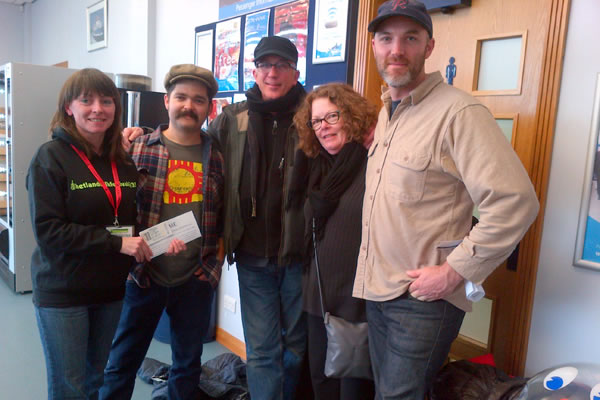 Mollie, Rich, Cahalen and Eli with Christine of Shetland Folk Festival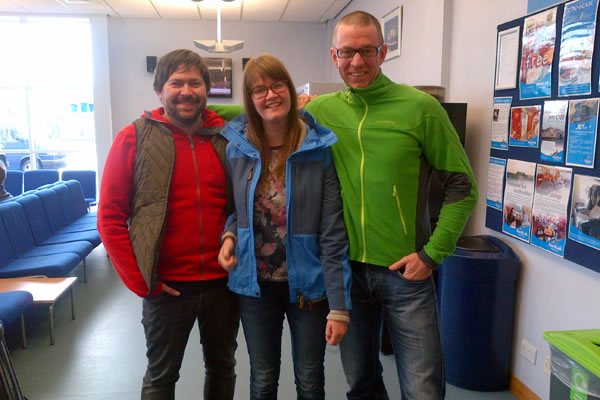 Ahlberg , Ek and Roswall from Sweden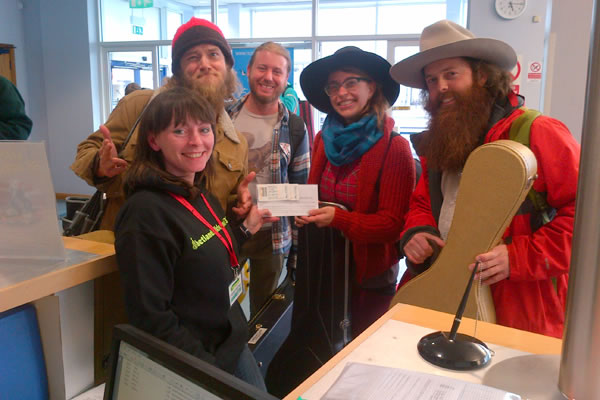 PJ, George and friends from Nashville.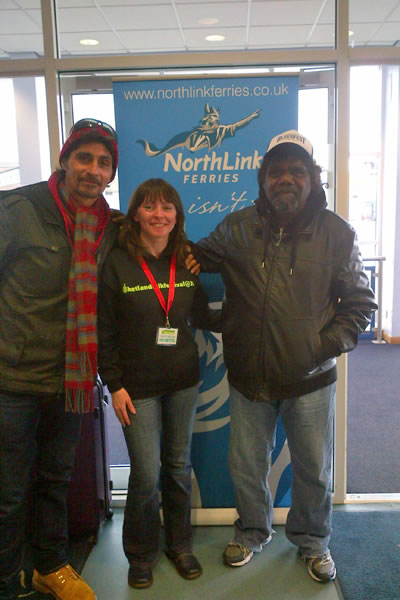 Frank Yamma from Australia and El Witeri with Christine.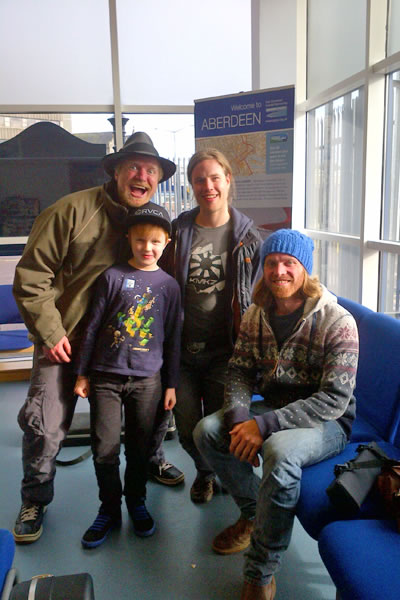 Sheelanagig from Bristol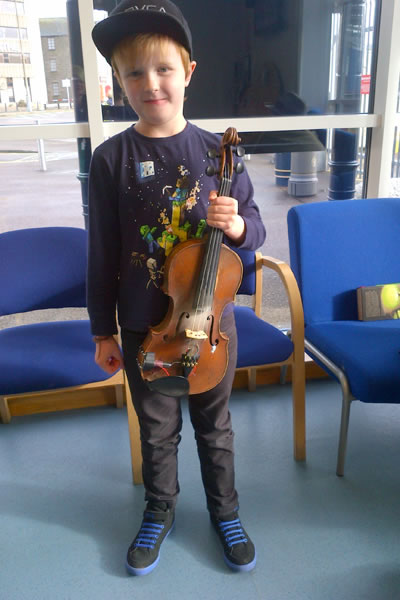 Theo, traveling with sheelanagig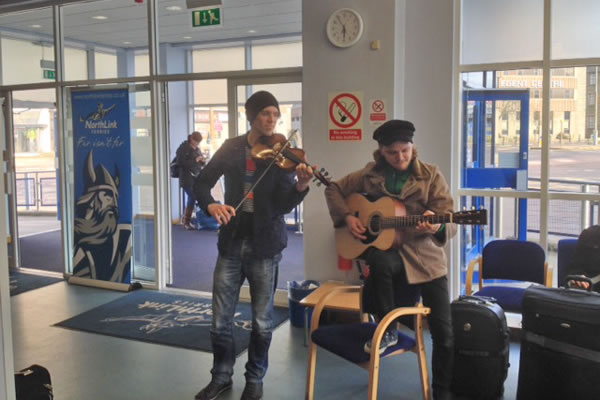 Esko Jarvelas, an epic male band from Finland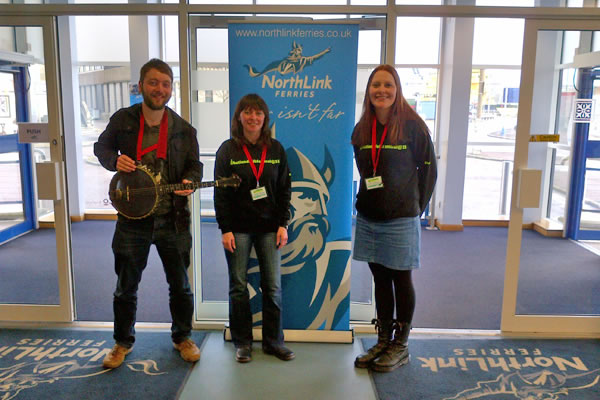 Christine , Mhari and Lewie Shetland Folk Festival