Shetland Folk Festival 2016
Thursday 28th April 2016
The Shetland Folk Festival attracts musicians and visitors from all around the world and this year takes place from Thursday 28th April until Monday 2nd May 2016.
The ferry trip from Aberdeen to Lerwick the day before is a lively one as the artists meet and start to play together. See some pictures of the journey here!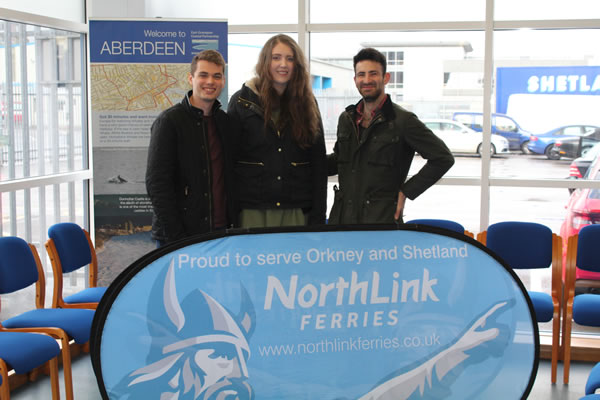 Talisk, a band from Glasgow with the BBC young Scottish musician of the year Moshen Amini (far right)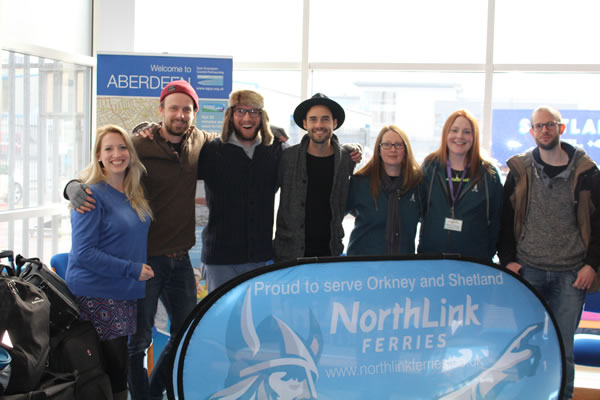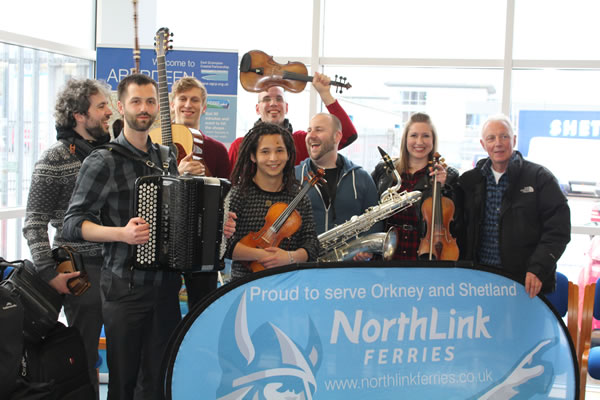 The bands heading to the Shetland Folk Festival pictured here are East Pointers from Canada, Outside Track from Scotland, Canada and Ireland as well as Members of the Shetland Folk Festival committee.

The bands pictured here are WOR from Belgium, Tsuumi Sound System from Finland and Rose Room from Glasgow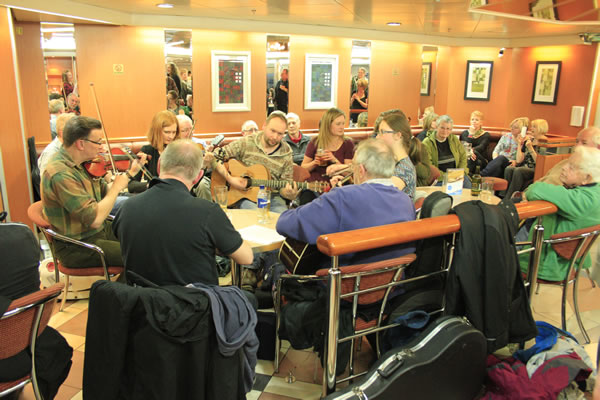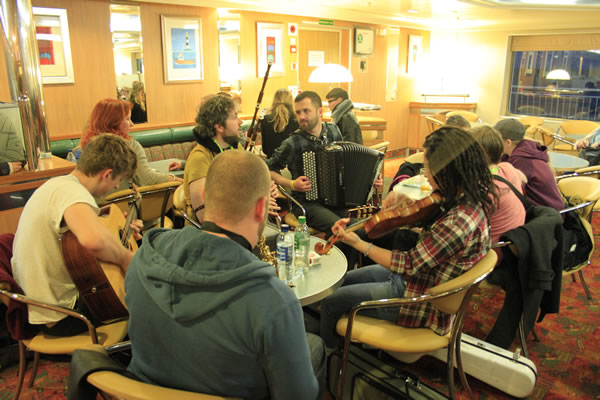 Playing in the bar on board MV Hjaltland

Playing in the Feast Restaurant on board MV Hjaltland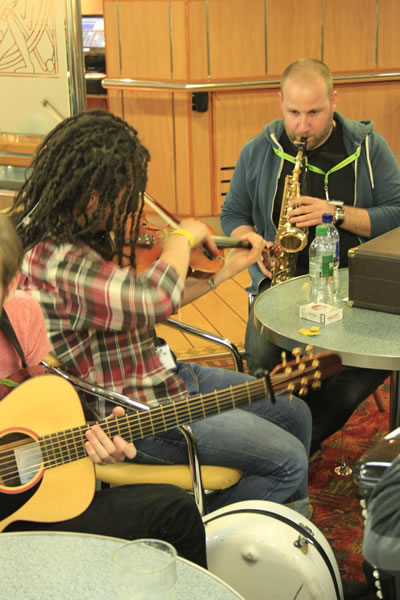 A great night was had by all!
Photos by Alice Lawrence and Kasia Stachurska