Shetland Nature Festival 2015 – what to look forward to!
Wednesday 1st July 2015
Shetland Nature Festival is coming soon (from Saturday 4th to Friday 10th July 2015) for the seventh year running and promises to be an exciting and varied programme of events for all the family!
We caught up a representative of Shetland Amenity Trust, the organisation which co-ordinates the festival this week. She let us know some highlights of this year's celebration of Shetland's amazing natural landscape!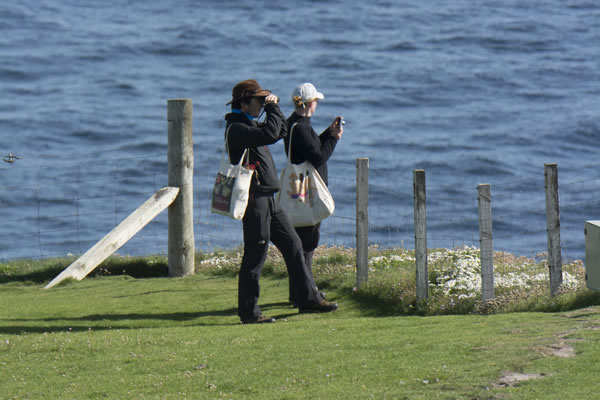 Q. What's planned for this year's Shetland Nature Festival?
A. This year, the Shetland Nature Festival is set to be as exciting as ever. The Our Dynamic Earth team from Edinburgh will be back by popular demand, and we have a big focus on art with wildlife drawing and painting workshops at Sumburgh Head (pictured above). We'll also be celebrating the UNESCO International Year of Light.
There are all the usual Open Day events at Noss, Sumburgh Head (pictured above) and, this year, in Out Skerries. The Our Dynamic Earth Team will join us at these to provide activities and family fun. There are a number of botanical activities this year, including painting and drawing of plants and making your own herbal remedies. There is something for everyone!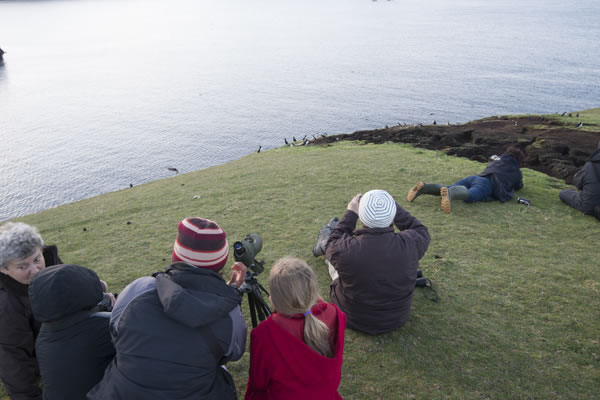 Q. Can you tell us a bit about the artistic theme that's running through the festival, celebrating the UNESCO International Year of Light?
A. There are several drawing and painting classes planned, mainly around plants and birds, however there are craft based classes too, for those who want to make their own nature journal.
2015 is the UNESCO International Year of Light and we will celebrate this at several events where participants can explore Shetland in a whole new light: you can see through rock crystals or adopt a pet rock to take home! The event is also held in association with European Geoparks Week.
You can also find out which creatures see in Ultra-Violet light and discover more about the wonderful world of bees. You can also investigate the Northern Lights and spy on the sun with our Solar telescope. These events are ideal for children aged nine and over.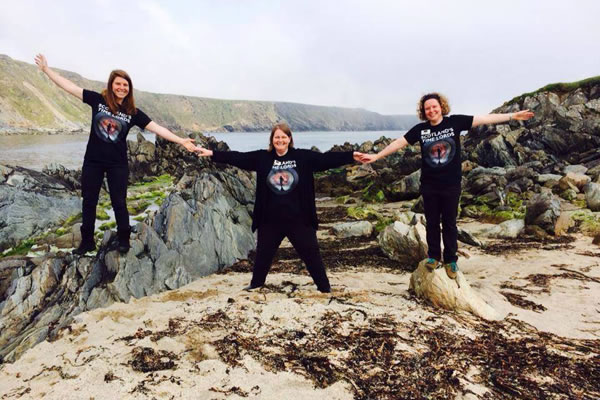 Q. Has feedback from previous years influenced this year's event?
A. The team from Our Dynamic Earth (pictured above) were really popular last year, so we were delighted that they were able to come back.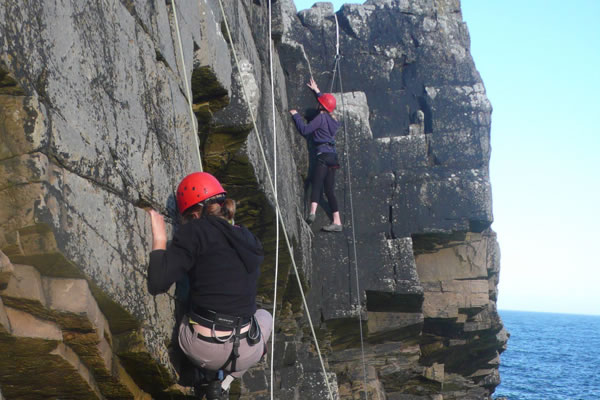 Also, the rock climbing sessions (pictured above) were a bit hit so we have included those in the programme again.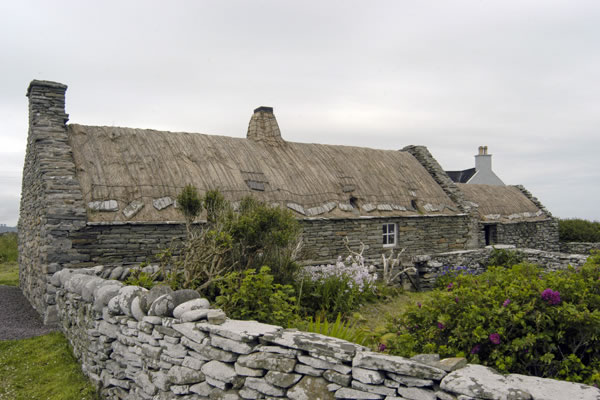 Q. You mentioned some activities earlier for children aged nine and over – what else is on at the Shetland Nature Festival for children or families?
A. All the open days are great for families – the range of activities will be suitable for children aged 9+. There will also be events more suitable to younger children such as the storytelling and 'Tree Magic' event at Kergord, and the 'Bugs Life' event at the Crofthouse Museum (pictured above) are both on Sunday 5th July 2015. The RSPB will be leading a series of 'Go Wild' events on the seashore at Sands of Sound (Tuesday 7th July 2015) and Fjara Café (Friday 10th July 2015) to look at the creatures who live on our shores. These are all aimed at family groups, are suitable for all ages and should be great fun!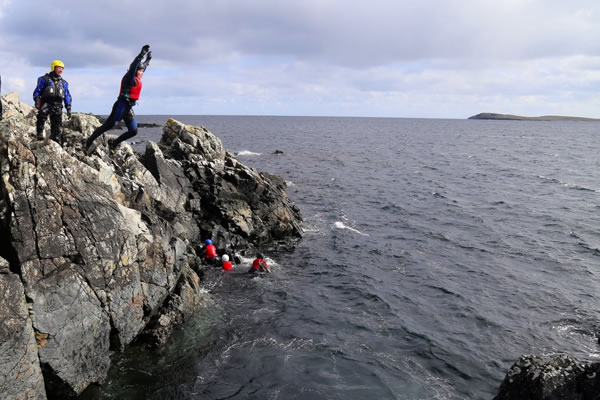 Q. Is there anything of interest for those seeking adventure?
A. Folk can have a go at sea-cliff climbing with Shetland Climbing Club on beginner-friendly sandstone crags. Alternatively, folk can see Shetland from a whole new angle through a day of outdoor water-sports and exploration, which could include canoeing and/or coasteering (scrambling rocks and swimming – pictured above). The activity will be chosen on the day in view of weather and conditions. Participants must be aged 10 and over for both of these events.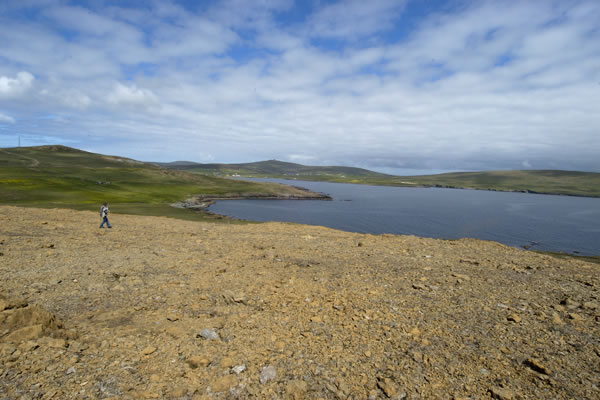 Q. Are there any walks available – what routes are you taking and what will you see?
A. There are a number of different walks planned for the Shetland Nature Festival. Go round the Eshaness Coast (pictured below) on Wednesday 8th July 2015 to see the landscape formed from an ancient volcano. The Keen of Hamar (pictured above) and Hermaness walks (Friday 10th July 2015) will both be excellent for those who want to see bird life.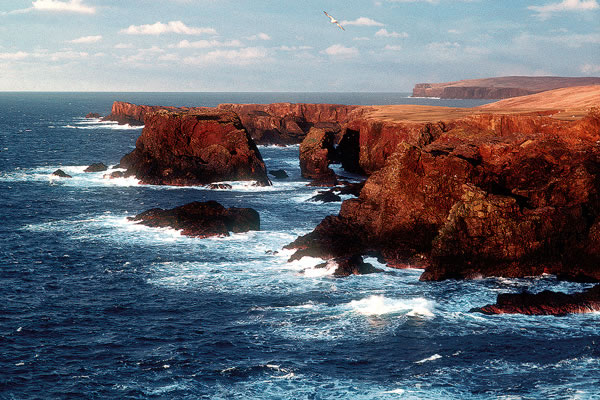 The Noss Nature Reserve walk is on Tuesday 7th July 2015. On this walk, you join the Scottish Natural Heritage warden for a guided walk around the island of Noss to see incredible seabird colonies and spectacular views across Shetland! There is also a walk planned through the RSPB Nature Reserve on Mousa on Monday 6th July 2015. Travel to the island and learn about its past and present inhabitants – and unearth its natural treasures!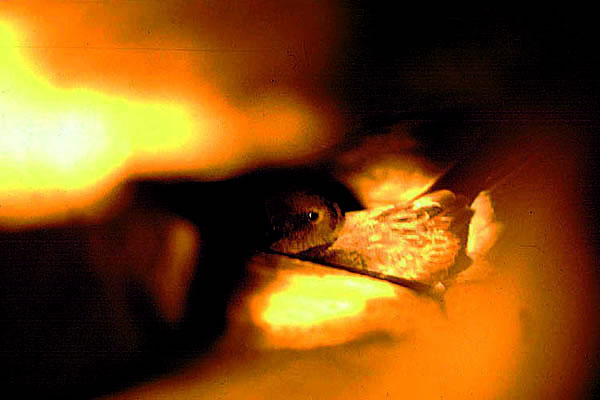 Q. Are there events on during the Shetland Nature Festival that are a once-in-a-lifetime opportunity?
A. Maybe not a once in a lifetime opportunity, but something that should certainly be done once in every lifetime is a visit to Mousa for the Storm Petrels (pictured above). RSPB Mousa nature reserve is wonderful by day and magical by night. Join RSPB Scotland for an evening walk around this uninhabited island to its 2000 year old Iron Age broch. There you will wait for tiny storm petrels to return from the sea to their homes within the wall of the broch, under the cover of darkness.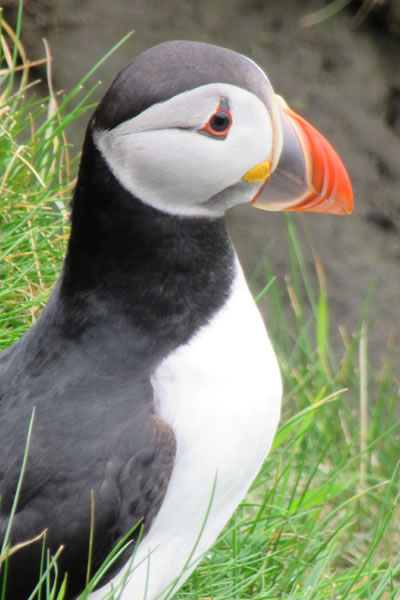 Q. Are there any competitions running through the Shetland Nature Festival?
A. Yes – we are running a photo competition of sorts, with all pictures on Facebook, Twitter and Instagram using the hashtag #ShetlandNatureFestival having the chance to feature on our official pages. The best photo will win a return trip with NorthLink Ferries to or from Shetland for two passengers with a car and a cabin on board MV Hrossey or MV Hjaltland!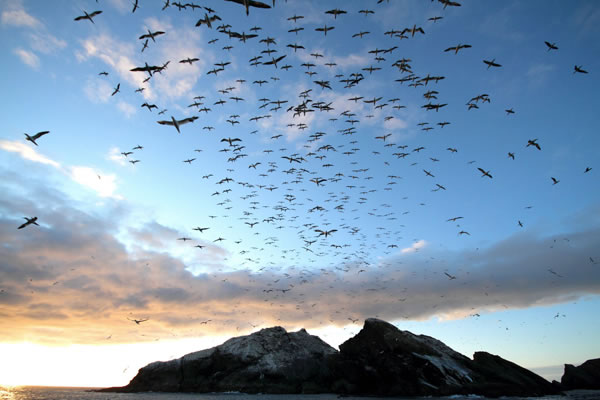 Q. Finally, what would you say to a visitor to persuade them to travel to Shetland in July especially for the Shetland Nature Festival?
A. Shetland during July is a magical place of near permanent daylight, an abundance of seabirds and sea mammals and the most stunning views, with boundless opportunities for amazing photography in the unlikeliest of places. Everyone should experience at least one Shetland Nature Festival in their lives!

By
Magnus Dixon
Orkney and Shetland enthusiast, family man, loves walks, likes animals, terrible at sports, dire taste in music, adores audiobooks and films, eats a little too much for his own good.