Six fascinating facts about Robert Burns
Wednesday 25th January 2017
Robert Burns is a Scottish national treasure and every year, on 25th January, we celebrate the day of his birth. On Burn's Night (and the weekend closest to it), the nation dons kilts or tartan trousers, puts the ceilidh music on repeat and devours a traditional meal of haggis, neeps and tatties!
At NorthLink Ferries we'll be offering a delicious Burns Supper on board on Friday 25th January 2019 for £14.95.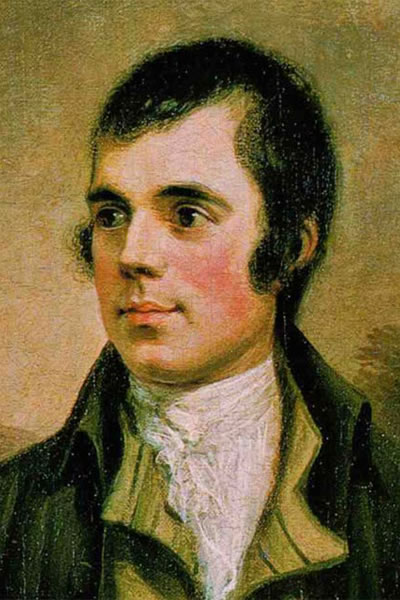 You'll get Scotch Broth served with a crusty bread roll or Smoked Salmon with rocket salad and brown bread for a starter. The main course consists of Haggis with mashed neeps and champit tatties, as well as Caithness oatcakes. Cranachan or Orkney Fudge Cake are available for pudding. You'll also get a selection of Scottish Cheeses and complimentary nip of Scapa Whisky to make your toast to Burns!
As part of NorthLink Ferries' Burns Night celebrations, a bottle of limited edition 'Lassies Toast' gin from the award-winning Dunnet Bay Distillers (creators of Rock Rose Gin) is currently up for grabs on the NorthLink Facebook page. Simply 'like' the post to be in with a chance of winning!
Here are six fascinating facts about the Scottish poet!
Only Queen Victoria and Christopher Columbus (not counting religious figures) have more statues than Robert Burns dedicated to them around the globe.
Robert Burns was voted 'The Greatest Scot' by viewers of STV in 2009, beating William Wallace, Robert the Bruce and Sir Alexander Fleming.
The Mitchell Library in Glasgow is said to host the world's largest Robert Burns collection.
The town of Mosgiel, near Dunedin, New Zealand was named after Robert Burns' farm in Ayrshire.
US President Abraham Lincoln could recite some of Robert Burns' work by heart.
The Robert Burns song 'Auld Lang Syne' is known worldwide and is the second most popular song in the world, following 'Happy Birthday'.

By
Shona Lawrance
A young quine with an energetic sense of adventure but dire sense of direction! Born and bred in the North East of Scotland with a long loving appreciation of the Scottish islands.