Stromness Primary School pupils make a Lego Hamnavoe
Tuesday 24th March 2015
We are delighted to have been able to support a recent project by a group of P5 pupils at Stromness Primary School who have constructed a Lego model of our ferry the MV Hamnavoe!
The model has been made especially for a forthcoming Lego exhibition in Kirkwall. We provided our logo in sticker form as a finishing touch! The children have also had help from LEGO.
When the exhibition is finished we look forward to having this wonderful model on display on board the Hamnavoe…a HUGE well done to all involved – there are clearly some expert Lego builders in Stromness primary!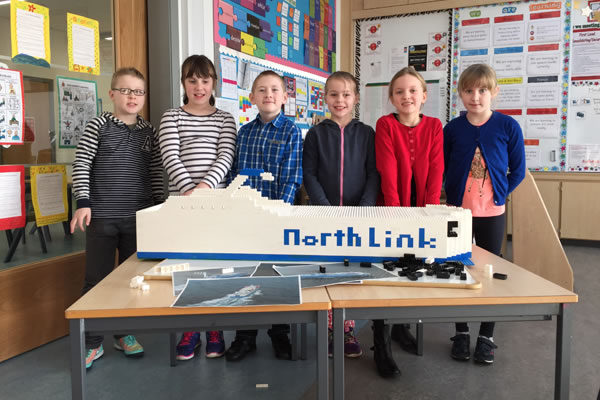 The Lego Hamnavoe under construction. Pupils used photos of the ship as reference.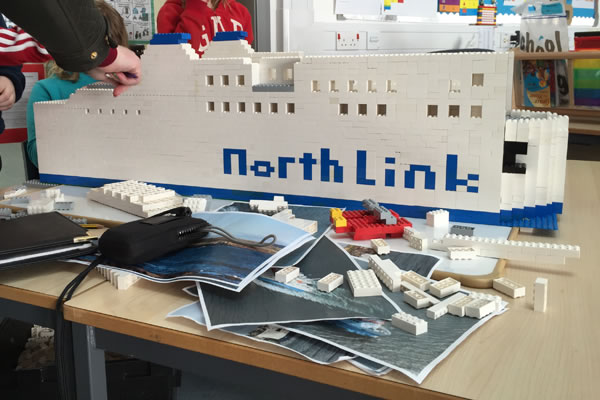 A close up view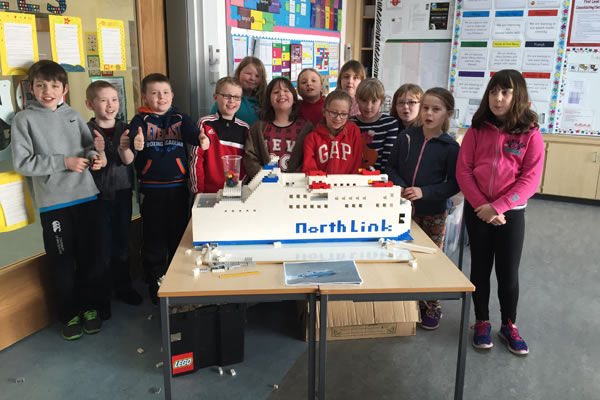 The finished model lacks one final element – Magnus the Viking!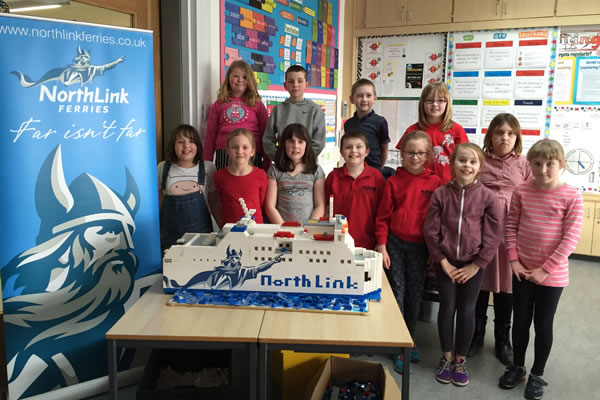 NorthLink provided the Magnus the Viking sticker and the ship is complete!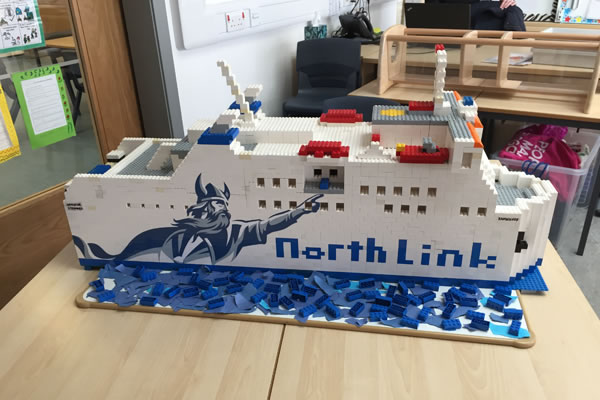 The completed model looks fantastic!

By
Magnus Dixon
Orkney and Shetland enthusiast, family man, loves walks, likes animals, terrible at sports, dire taste in music, adores audiobooks and films, eats a little too much for his own good.