NorthLink Ferries offers passenger taste of Aberdeenshire with new local suppliers
Wednesday 6th June 2018
NorthLink Ferries is offering its passengers a fresh taste of North East Scotland as it welcomes new suppliers to its on board offering.
Summerhouse Drinks and Rora Dairy are two local Aberdeenshire organisations that have been added to the ferry company's food and drink menus, which can be enjoyed in the comfort of the restaurant, bar and lounge areas on board passenger ferries MV Hjaltland and MV Hrossey as they travel between Aberdeen, Kirkwall and Lerwick.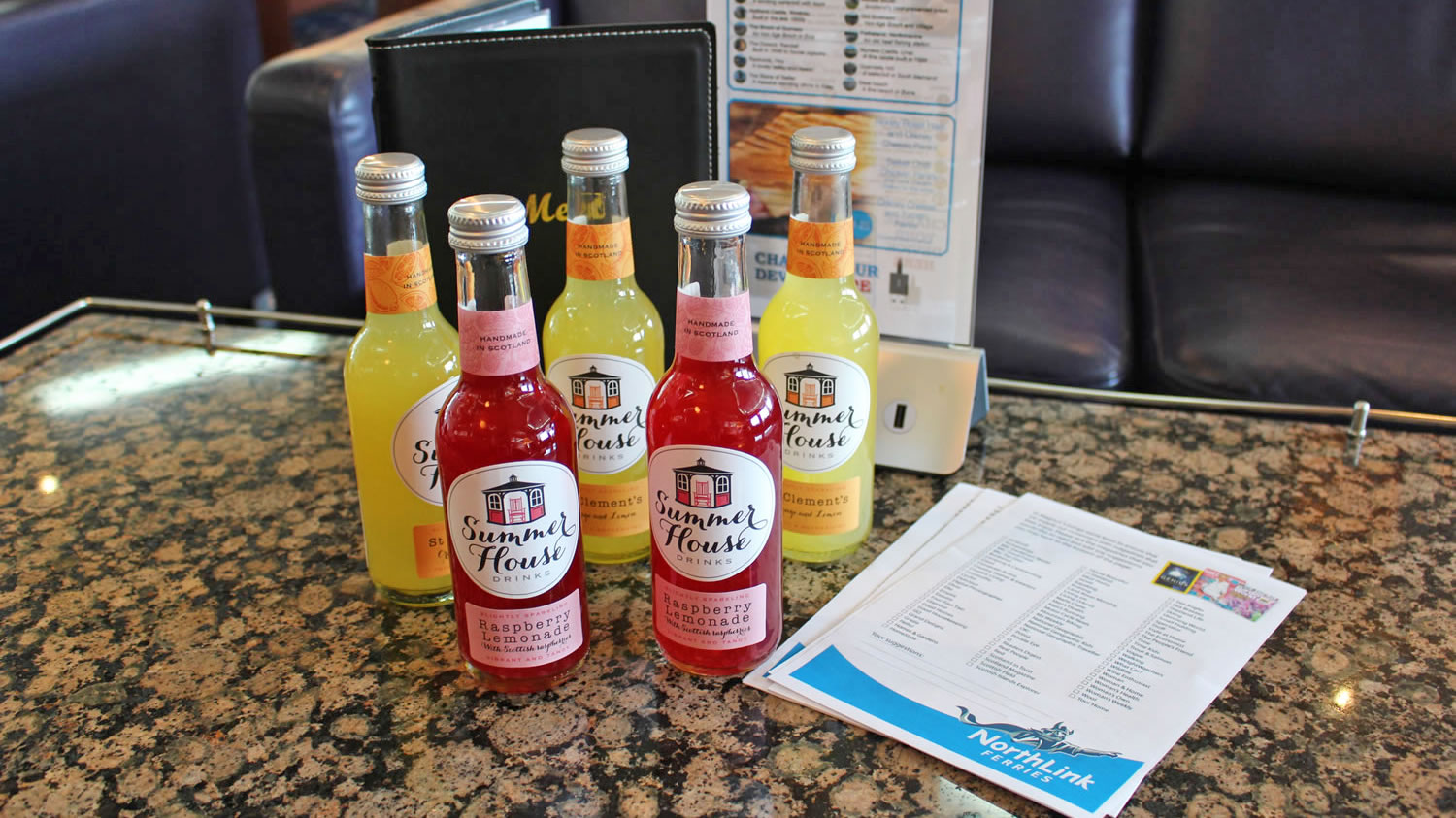 Summerhouse Drinks, which is based in Fraserburgh, is supplying a range of lemonades in various flavours while Rora Dairy, a Peterhead business, is bringing its passion for pure Scottish yoghurt to the ferry firm's breakfast menu.
Claire Rennie, Owner of Summerhouse Drinks, commented: "We are really excited to be working with NorthLink Ferries to bring our craft soft drinks on board the passenger vessels. We make each of our drinks on our family farm in Aberdeenshire and are extremely passionate about producing refreshing, quality, Scottish drinks. It's great to share that passion with NorthLink Ferries and its passengers."
Jane Mackie, Owner of Rora Dairy, added: We are really thrilled to be supplying NorthLink Ferries with our Rora Dairy yoghurt. We couldn't be more pleased with the company's support of local suppliers – it's a great way to provide passengers with a true taste of the North East food and drink scene."
The introduction of the new food and drink items follows NorthLink Ferries' continuing commitment to local provenance with 85 per cent of food, laundry and other hotel operation services from within a 50 mile radius of operating ports. Existing suppliers from the North East, Highlands and Islands, include, Mirrie Dancers Chocolates Shetland, Stockan's Oatcakes Orkney and Kirkjuvagr Gin Orkney, to name but a few.
Seumas Campbell, Serco's Customer Service Director at NorthLink Ferries, commented: "We are always working hard to ensure that we offer our customers an outstanding experience and part of that includes our on board food and drink offering.
"We strive to establish positive working relationships with businesses close to the ports that we operate from and are very pleased to welcome Summerhouse Drinks and Rora Dairy as two of our latest suppliers, helping to offer a taste of the great food and drink made locally."
NorthLink Ferries' commitment to local produce and suppliers has earned the company the prestigious VisitScotland Taste Our Best award on all three passenger vessels. For more information about the NorthLink Ferries, visit www.northlinkferries.co.uk