A Taste of Scotland – Taste of Grampian
Monday 5th June 2017
Sun shining, glorious food, delicious drinks, arts, crafts, music and celebrity chefs, what more could anyone want? Taste of Grampian took place on Saturday 3rd June 2017 and is the annual one day festival of food and drink to celebrate Scotland's unique produce.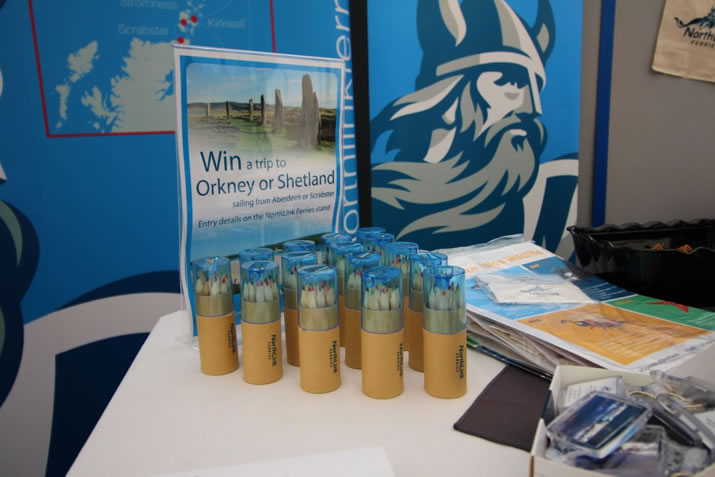 Once again NorthLink Ferries were a Gold sponsor of the Taste of Grampian event and in addition had a stand as an exhibitor. NorthLink Ferries fully support local companies and events with over 80% of our procurement coming from within 50miles of our ports.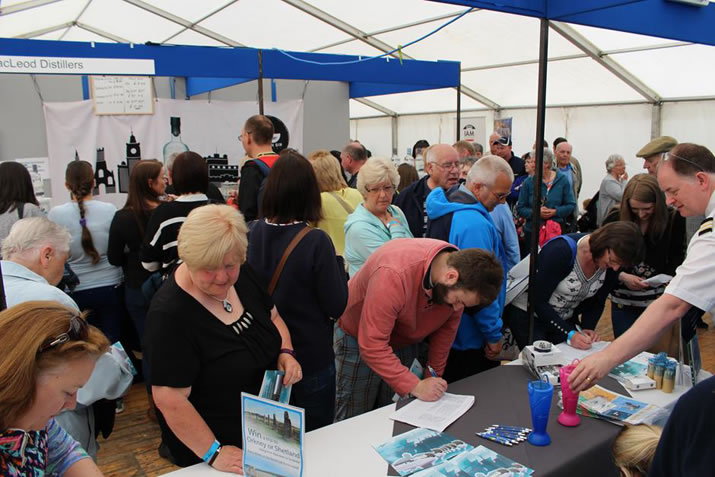 Visitors came from far and near to attend this spectacular event and it is no surprise when you realise the magnitude of Taste of Grampian.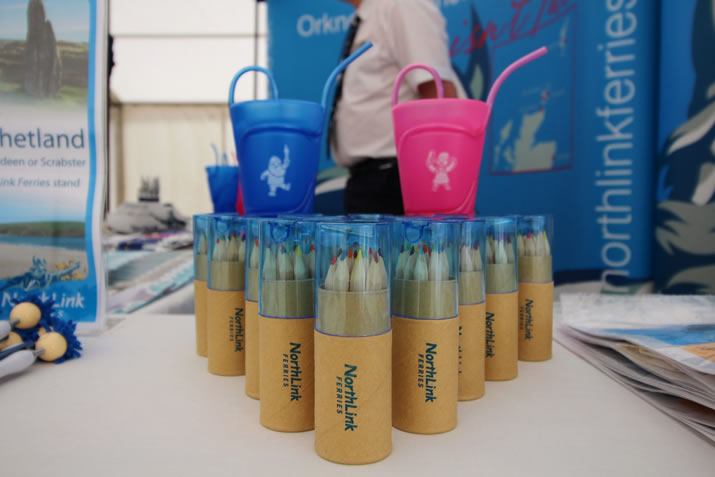 The NorthLink Ferries stand proved to be particularly popular. On the stand for visitors to enjoy we had some delicious Orkney fudge and an array of NorthLink promotional items including, NorthLink pens, pencils, bags and our ultimate giveaway two chances of a trip for two to Orkney/Shetland including a car, cabin, Magnus lounge passes, dinner and breakfast. All that we needed from guests was a name, email address and phone number.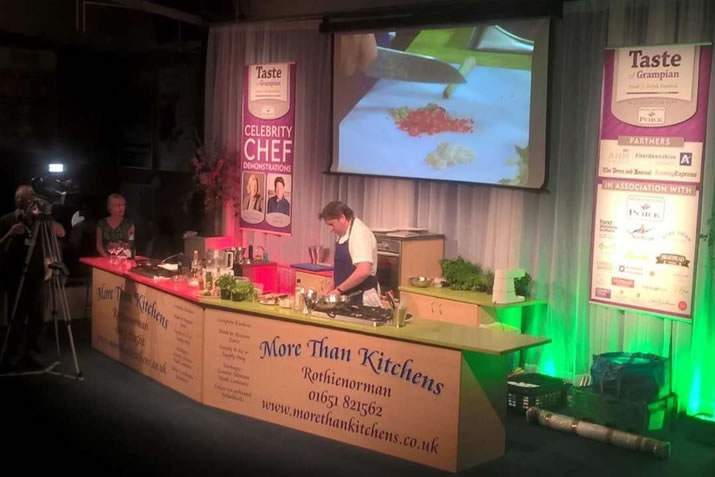 There was an abundance to see and do as always at Taste of Grampian. A highlight for us were the cookery demonstrations which each had the audience in fits of laughter. It was also a great opportunity to take a seat and give our feet a well-deserved rest.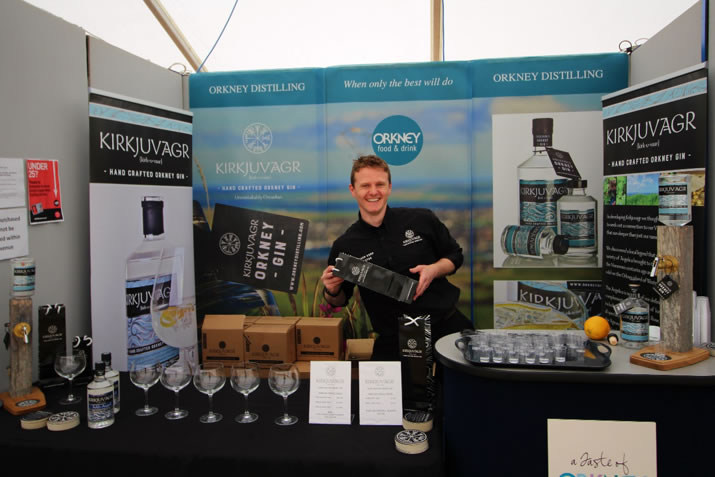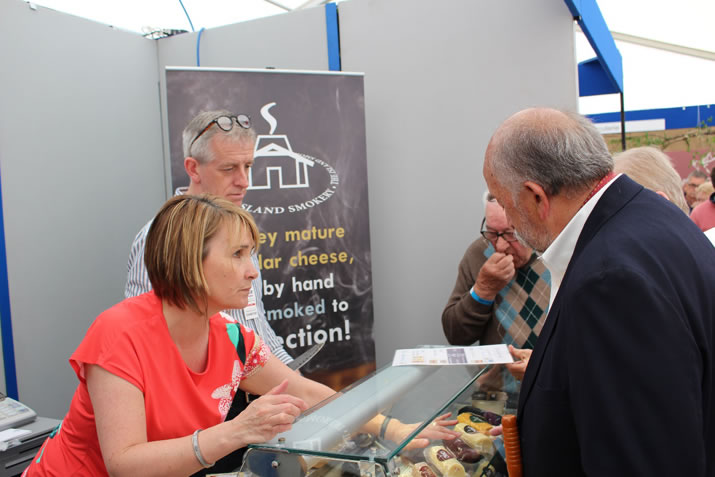 There were over 100 exhibitors at Taste of Grampian. Amongst them were some familiar faces to NorthLink Ferries; Stephen from Kirkuvagr Gin and Callum and Fiona from The Island Smokery.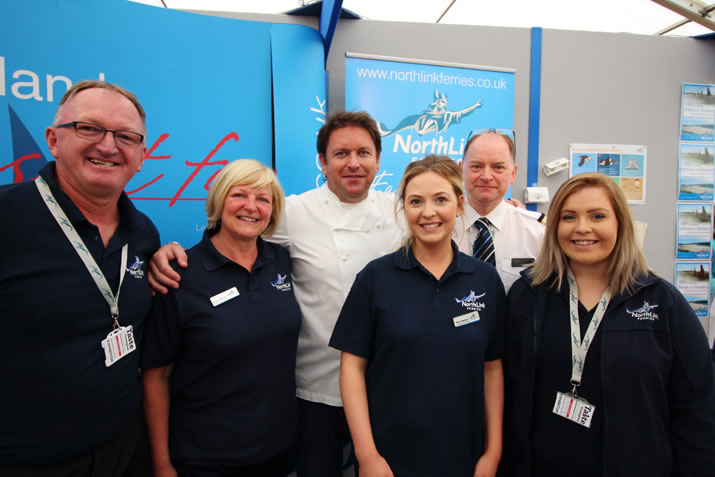 The crowds rolled in for all sorts of reasons, the food, the drinks, the atmosphere and the celebrity chefs. This year saw the likes of Lady Claire Macdonald and the headline chef, James Martin who popped past the NorthLink stand to say hi!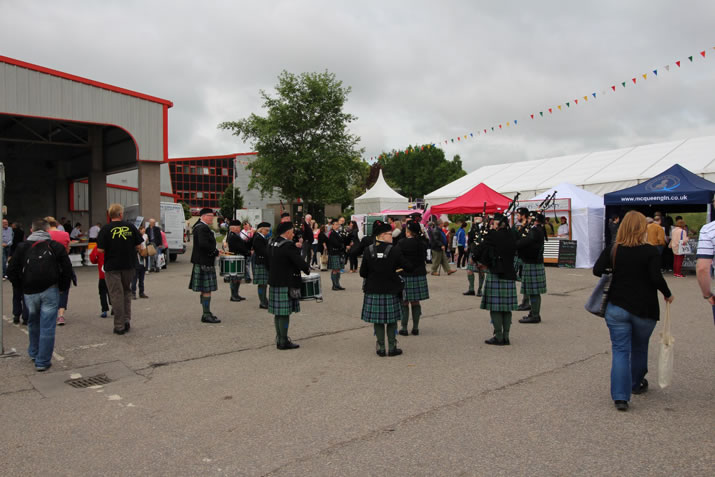 As Taste of Grampian drew to an end the festivities were not over and the night was young. We didn't let the afternoon downpour dampen our spirits on Saturday! As each stall began to get packed away the Thainstone centre were gearing up for the launch of their 'Mart Fest' event. An evening of entertainment from the likes of Sandi Thom and the Red Hot Chilli Pipers. The acts were incredible and the atmosphere was even better, the truly perfect ending to such a fantastic day!

By
Shona Lawrance
A young quine with an energetic sense of adventure but dire sense of direction! Born and bred in the North East of Scotland with a long loving appreciation of the Scottish islands.