The Vikings invade the Scottish Traditional Boat Festival!
Monday 27th June 2016
The weekend of Saturday 25th and Sunday 26th June 2016 – the rain had stopped, the clouds were gone and the sun was shining down.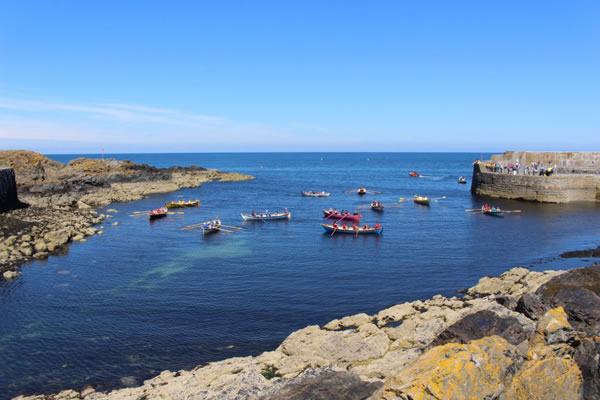 The NorthLink marquee was up and ready for visitors. The heavy roars of the Vikings could be heard from all around as they marched down into Portsoy. It could only mean one thing, it was time for the highly anticipated Scottish Traditional Boat Festival in Portsoy to commence!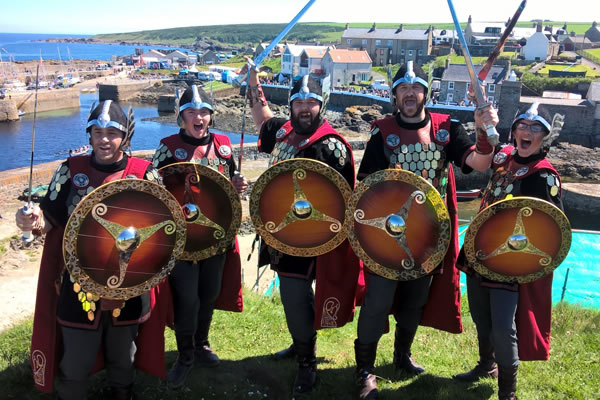 Crowds rolled in from all over the country to attend this annual event. A few even came specifically to see the Vikings! It was the first time that NorthLink had attended the Scottish Traditional Boat Festival and we were keen to start with a bang. Not only did visitors to the event get a chance to meet a Viking – they could also see some of the amazing Viking shields and costumes from Up Helly Aa on display.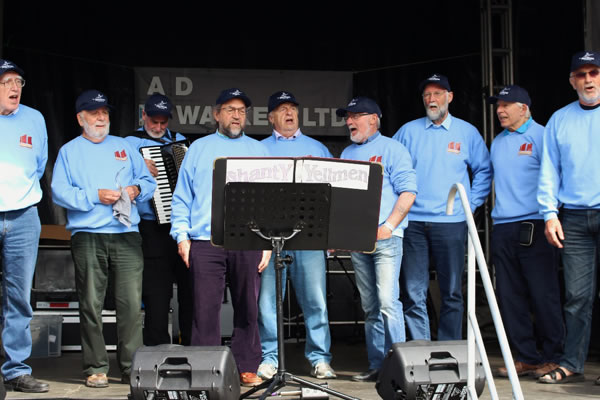 However, the Vikings weren't the only star attraction in the NorthLink marquee. The Shanty Yellmen singers were also extremely popular. Once they started their sea shanty's you couldn't help but tap your feet and sing along.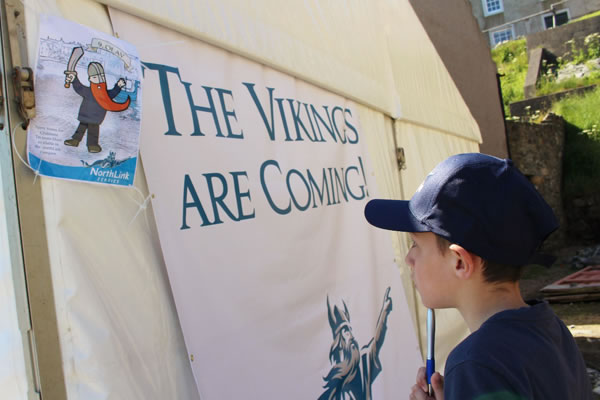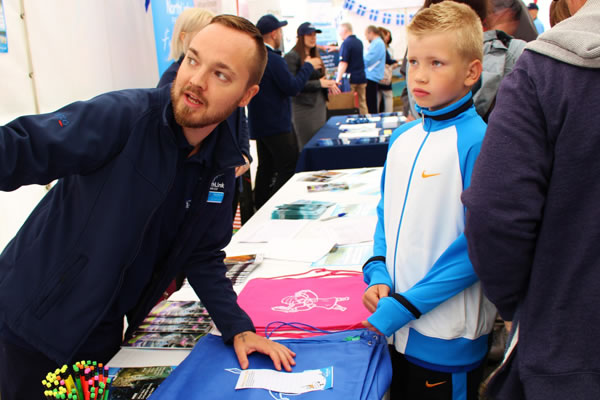 This two day festival on the harbourside catered for all ages. For the youngsters NorthLink Ferries had a 'vikling' treasure hunt set up around Portsoy. Once all the Viklings were found, the children could go back to the NorthLink marquee and receive some fun goodies!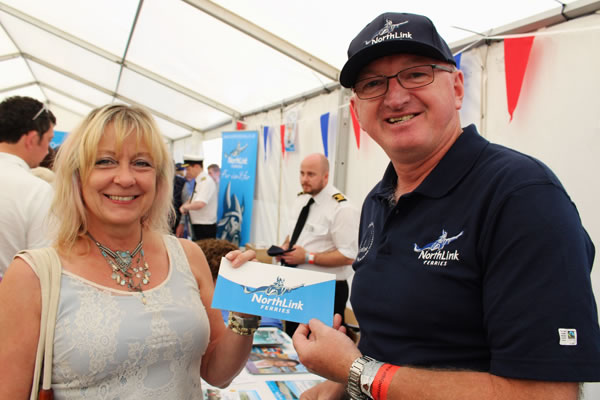 For the adults there was a competition to win a complimentary return trip to either Shetland or Orkney courtesy of NorthLink Ferries. A super prize indeed, and NorthLink was giving a trip away every hour of the festival! There were 16 chances in all to win – and plenty of delighted winners!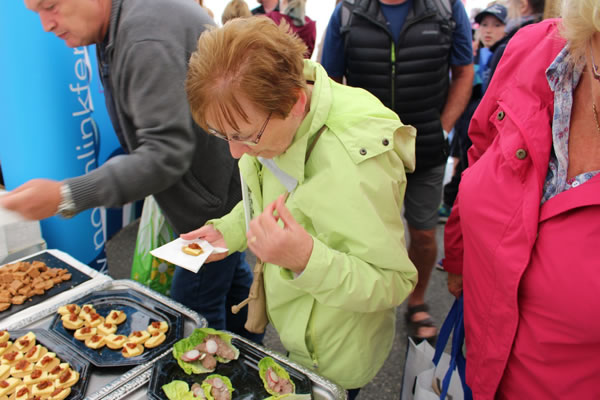 With all the Vikings going around, it was important to make sure they were fed and watered. NorthLink Ferries invited guests to 'Eat like a Viking' where they could taste samples of Orkney beef, Shetland Salmon and Shetland Fudge.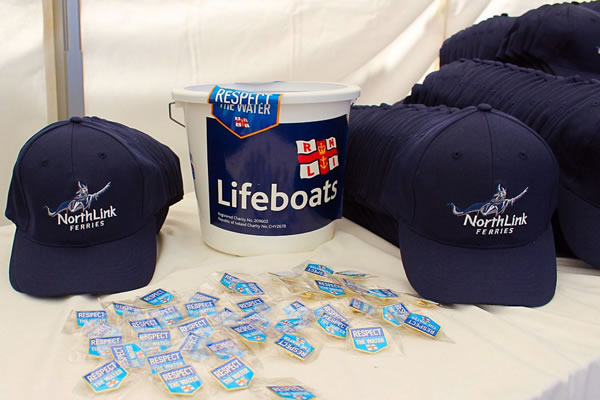 NorthLink Ferries were also giving away baseball caps for free, but many recipients were keen to give a donation. We were pleased to receive a donation bucket from the RNLI and use our headgear to raise money for this worthy cause!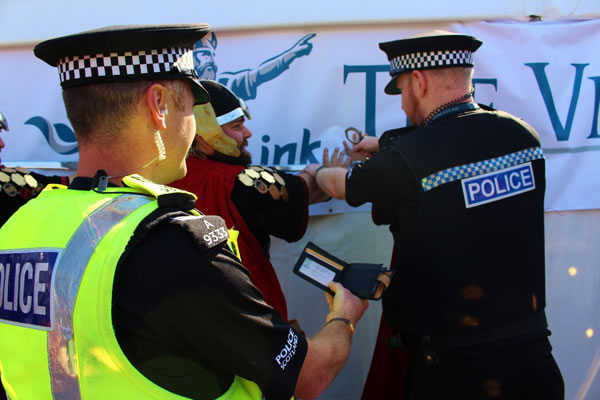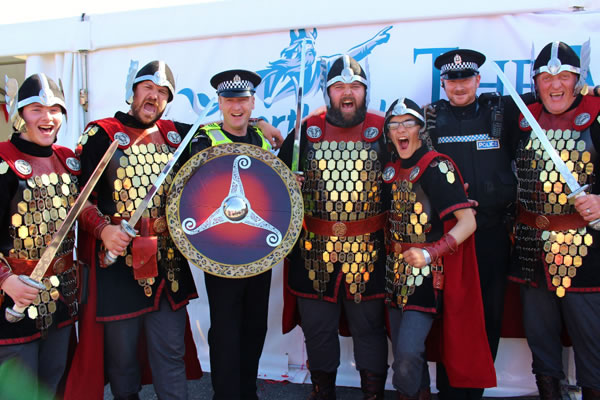 At one point NorthLink had to reassure the police that the Vikings were allowed to be at Portsoy. There is an ancient law banning Vikings from the North East, but thankfully this legislation was relaxed just for this special weekend.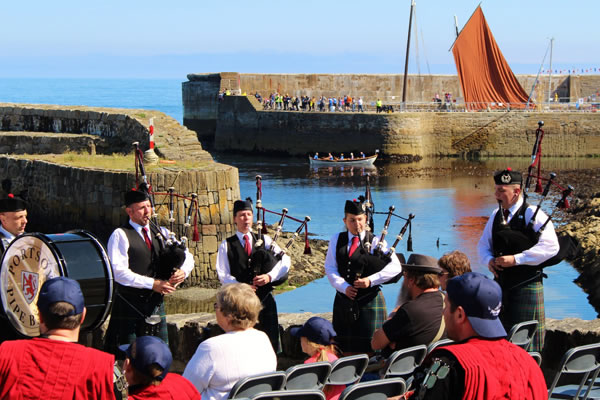 The whole festival was fantastic and there was a real sense of community and friendship everywhere you turned. Another thing you saw every time you turned was NorthLink Ferries baseball caps, which were extremely popular amongst the crowds!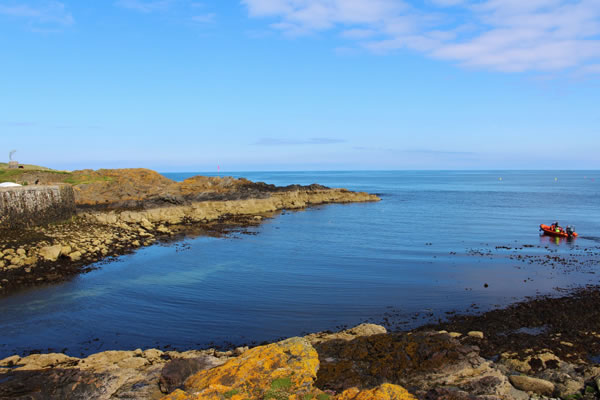 NorthLink Ferries would like to extend a big thank you to all involved with organising Portsoy Boat Festival and to everyone who visited our marquee!

By
Shona Lawrance
A young quine with an energetic sense of adventure but dire sense of direction! Born and bred in the North East of Scotland with a long loving appreciation of the Scottish islands.