Saturday 27th September 2014
Children who travel with NorthLink Ferries this summer have been doing a fantastic job of drawing the Vikling's new pet! Each entry receives a chocolate prize, and we've been delighted at the amazing Vikling pets that we have received from our younger passengers on board recently. Here are some of their brilliant drawings!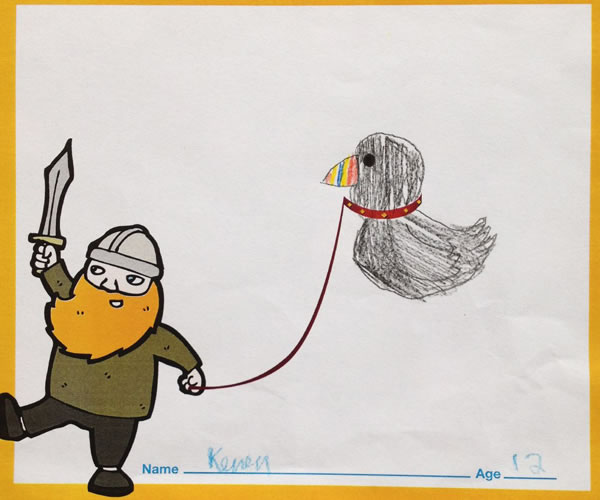 We had to include a Puffin! We loved this little puffin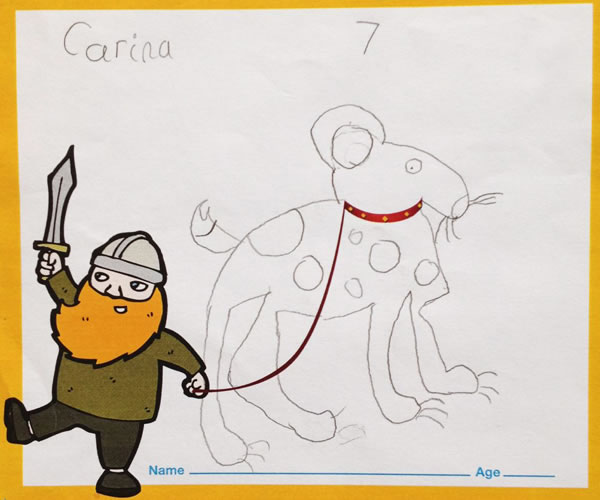 Half dog, half mouse – with spots – brilliant! Well done Carina!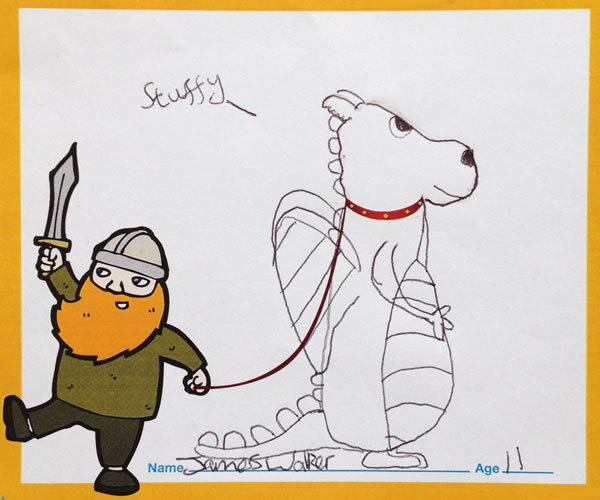 A fantastic dragon from James!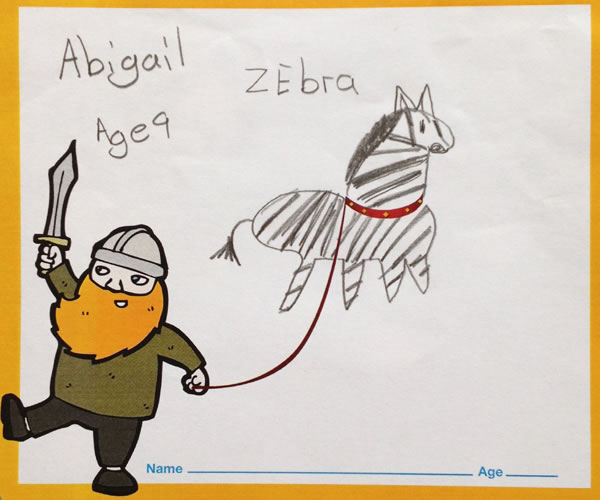 Who doesn't like Zebras! We love your one Abigail!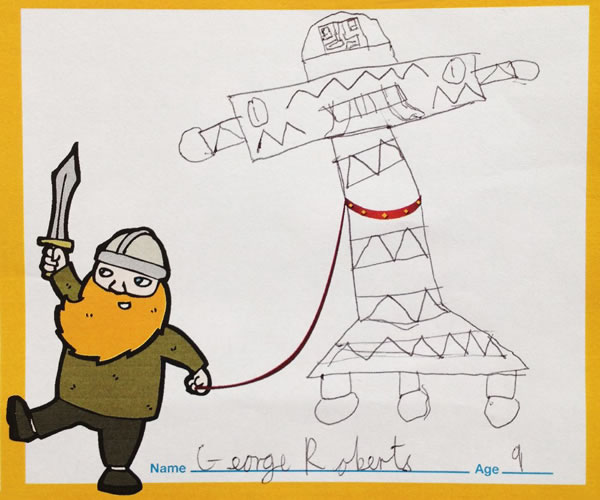 Very creative George! Well done!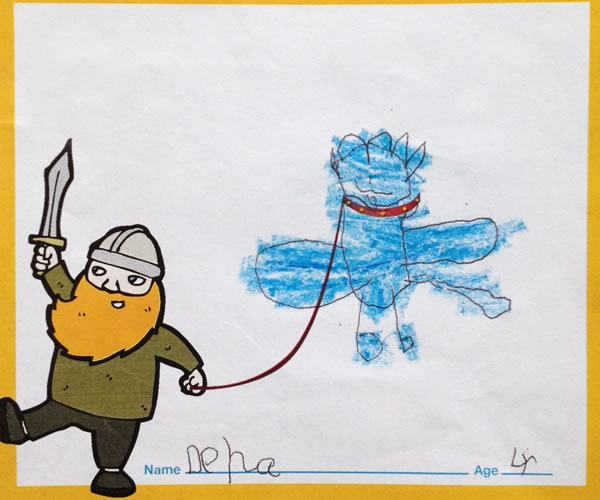 Awwww we love this little blue pet! A fab drawing Dena!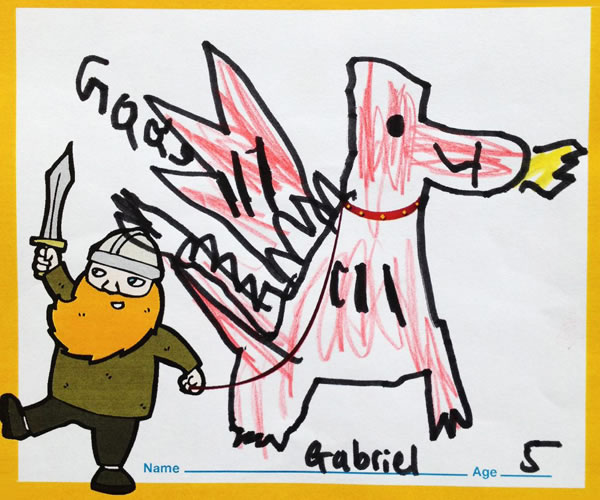 We think this fiery red dragon is great! Well done Gabriel!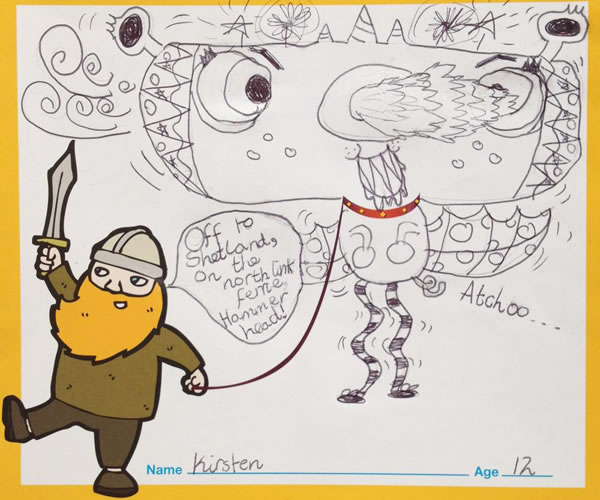 What a wonderfully creative and fun pet! Hope you enjoyed Shetland, Kirsten!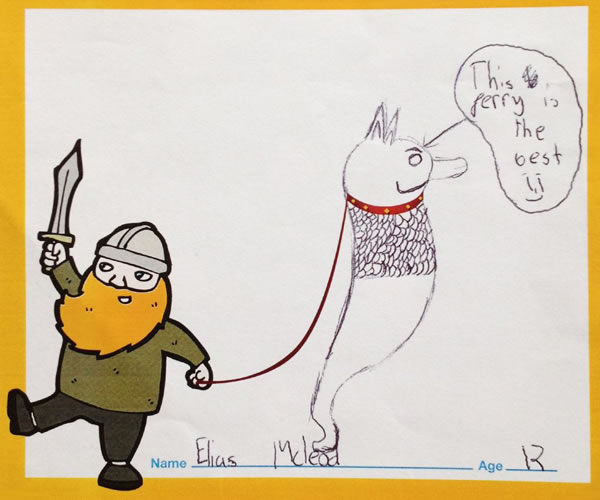 Why thank you Elias!!! We love your seahorse!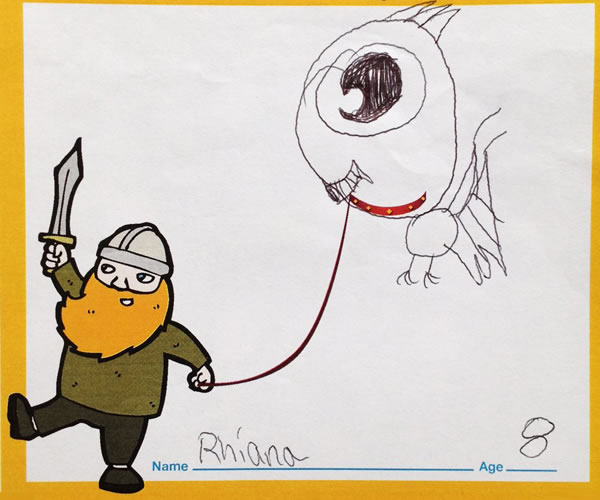 The HUGE eye on this wee dragon really adds some character! Well done Rhiana!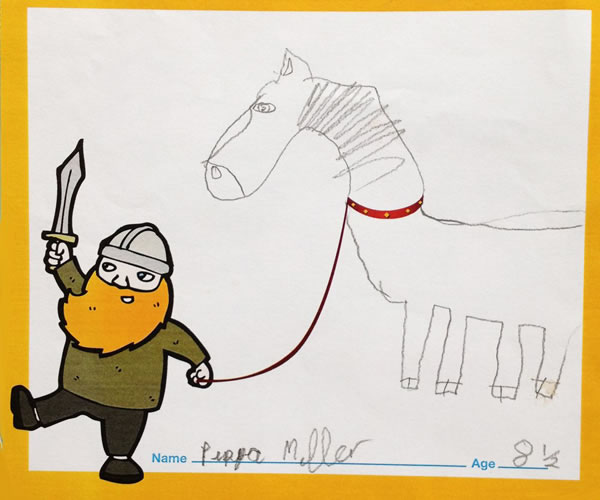 A very determined looking horse from Pippa – we love it!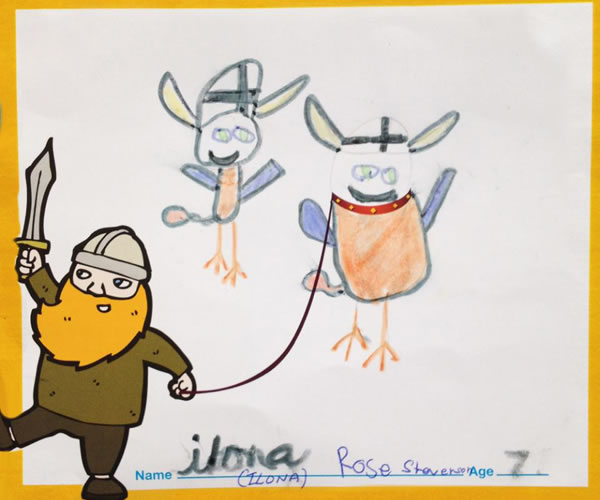 We loved this fun drawing from 7 year old ilona – they look like very happy Vikling pets!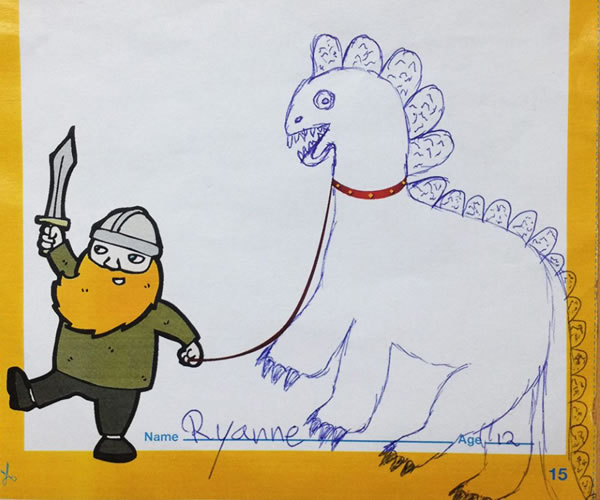 We love this fearsome dinosaur!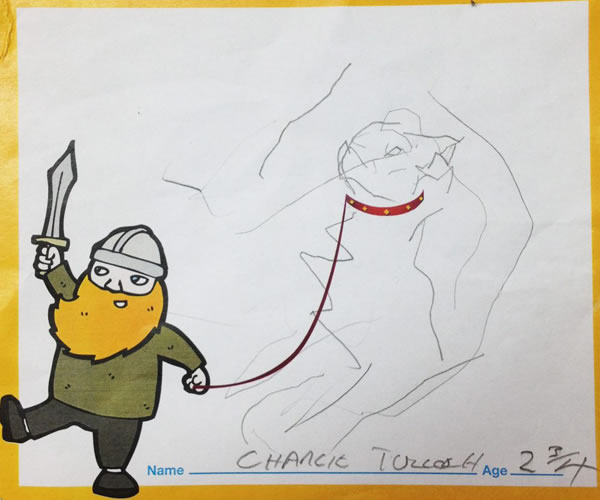 This is a scary spikey pet!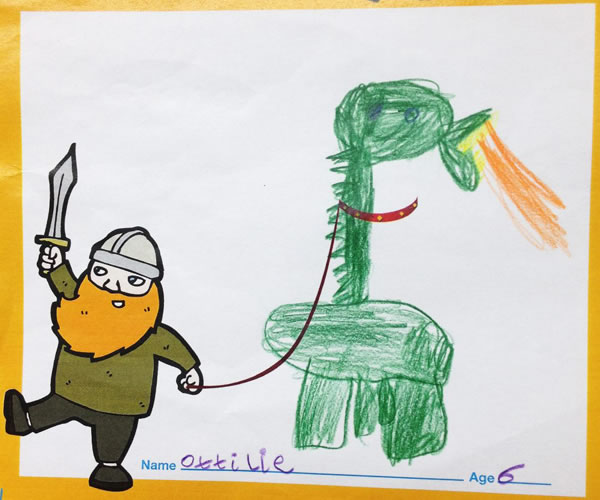 We love this colourful fire-breathing dragon
This is a lovely horse!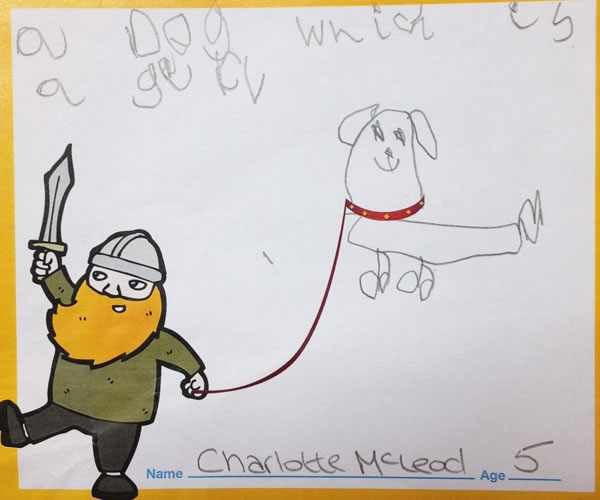 We love this happy girl dog!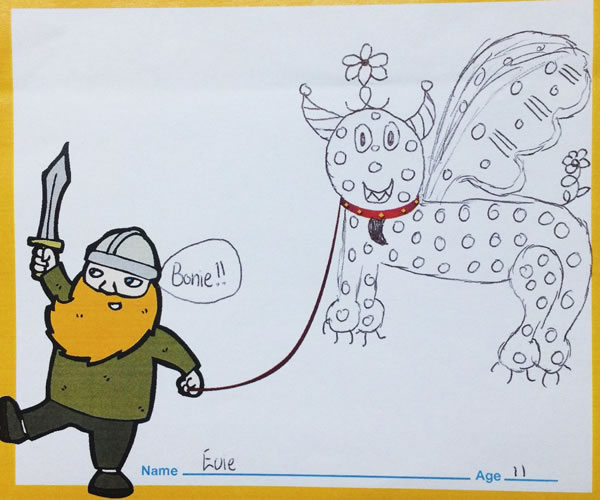 What a lovely pet!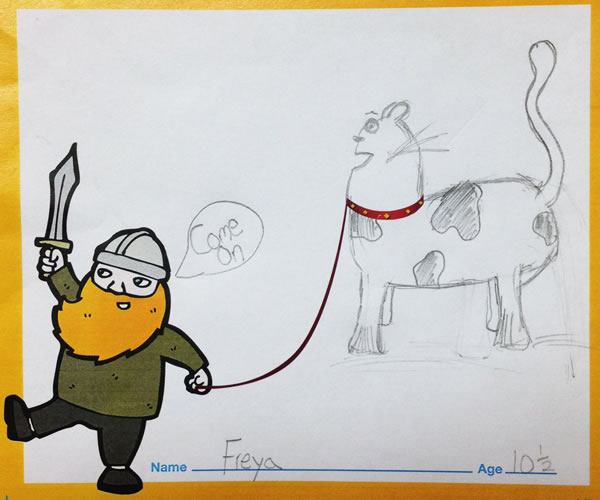 The Vikling is uttering words oft spoken by anyone who has tried taking a cat for a walk!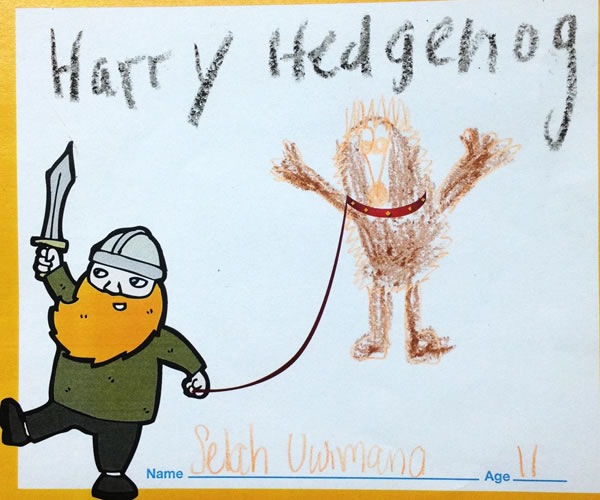 Officially the coolest hedgehog ….ever!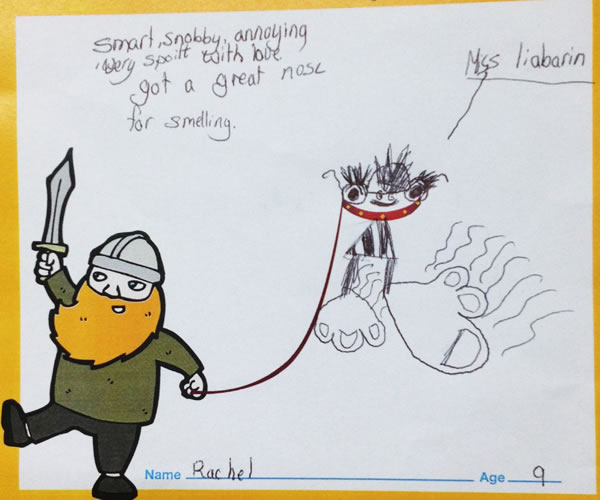 We're not sure if a great nose for smelling is a good idea with such big feet!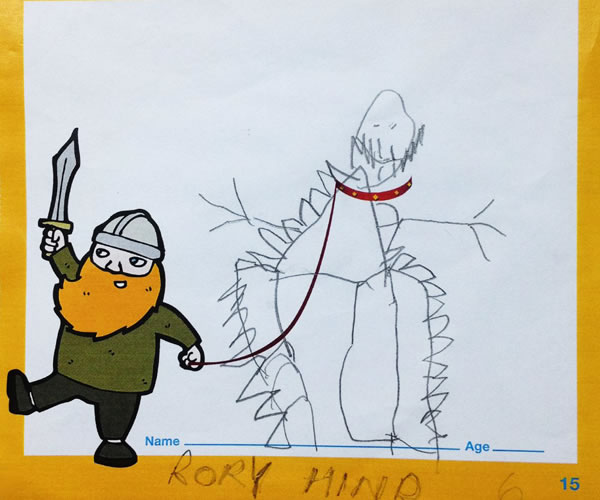 We're sure John Wayne has a pair of trousers like this!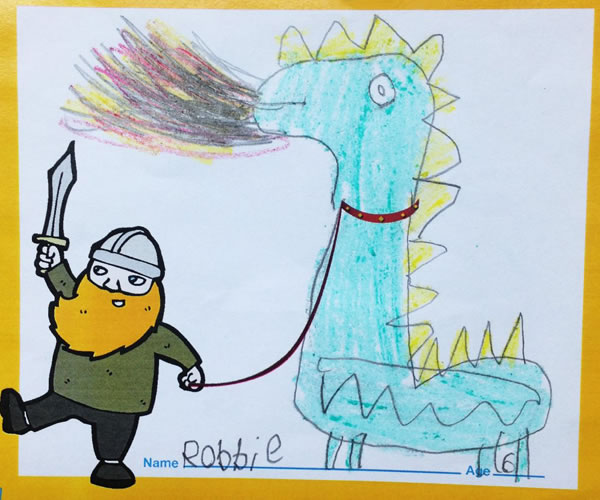 This is a lovely friendly dragon!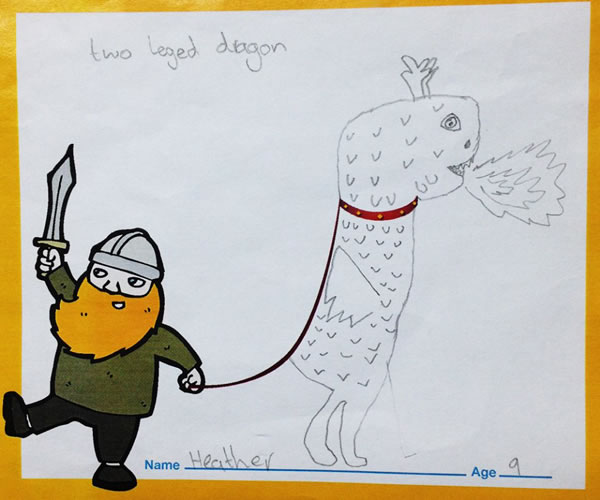 We love the scales and ears on this fellow!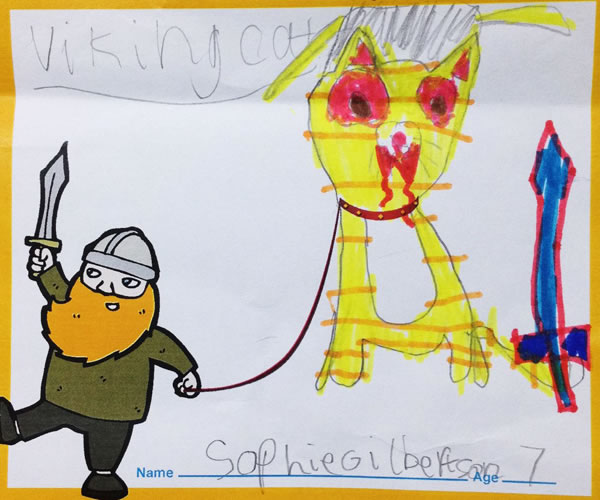 This cat can wield a sword with its tail!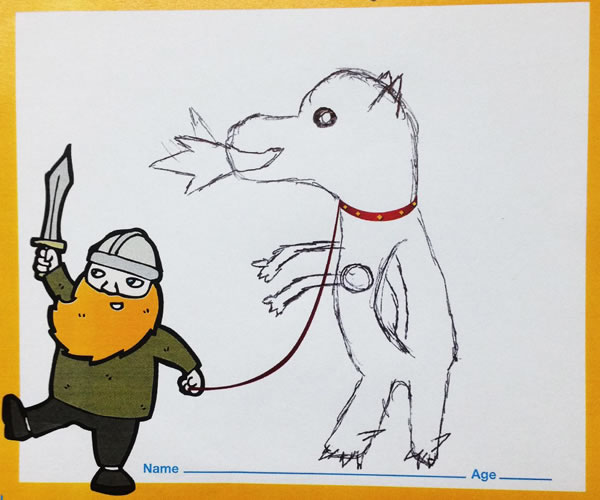 This dragon has a very cute face, despite the flames coming from it's mouth!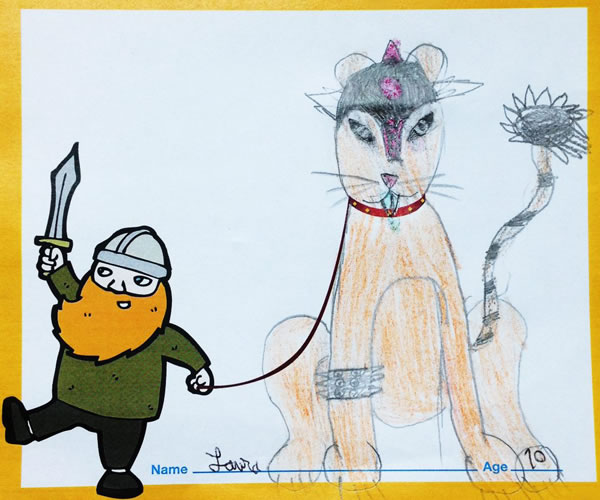 We love this wildcat's armour and spiked tail!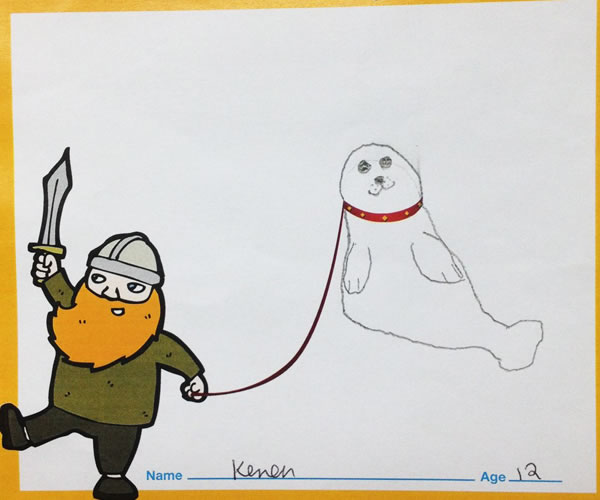 Who wouldn't love a seal as a pet?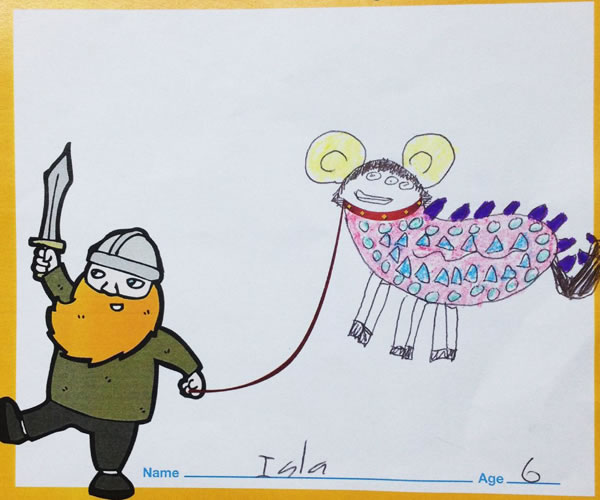 This pet has cool ears and scales!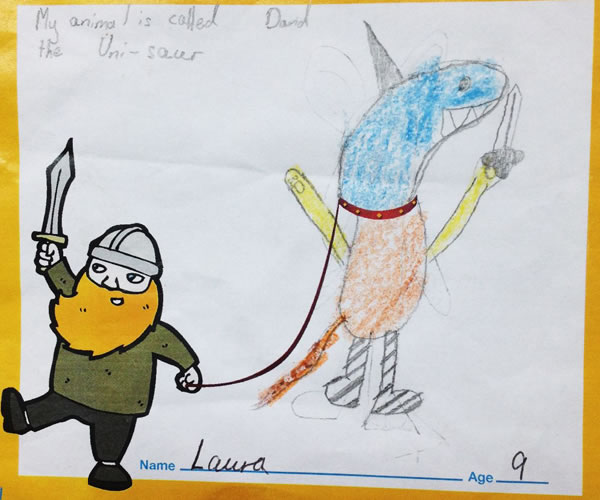 We love David the Uni-saur's stripey legs!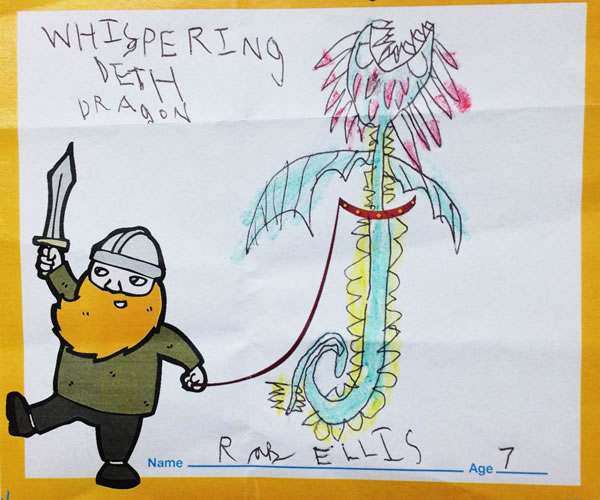 This was already a terrifying dragon before we realised it was called Whispering Death!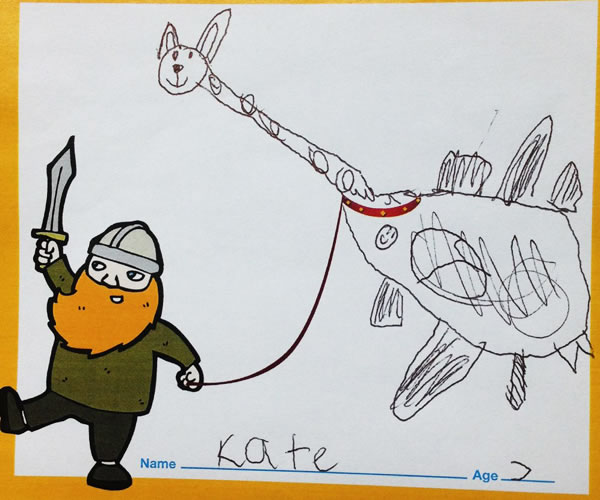 We love this Nessie / Giraffe / Kangaroo creation!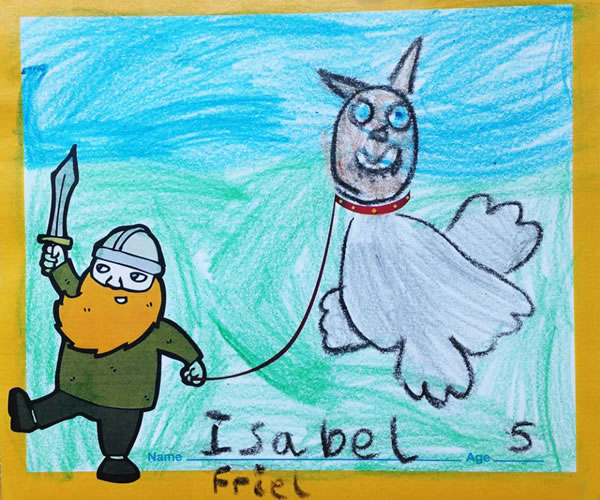 We love this colourful dog/bird monster!
This scary spiky bird is about to take off!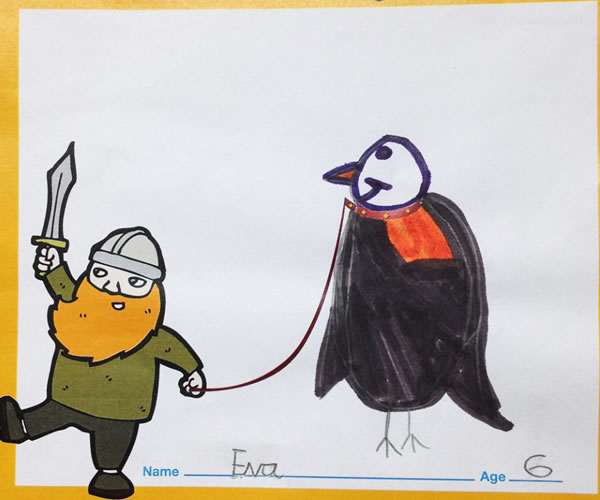 We really like this penguin's scarf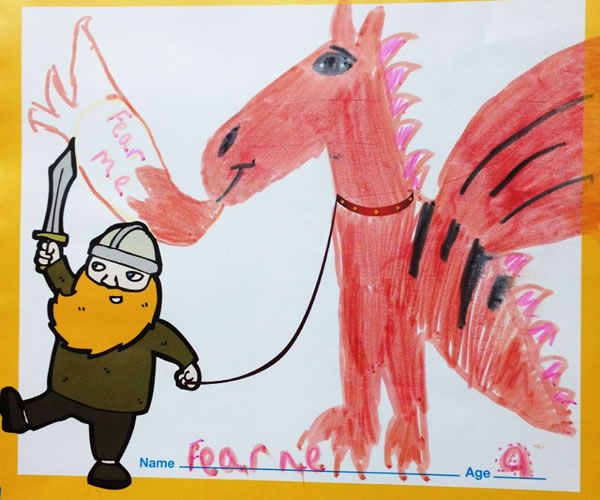 Fear Me! We're scared of this pet!!!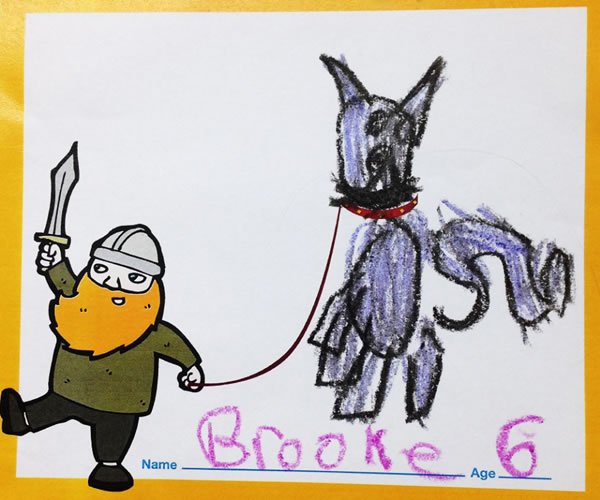 There aren't enough purple animals in the world – we love this one!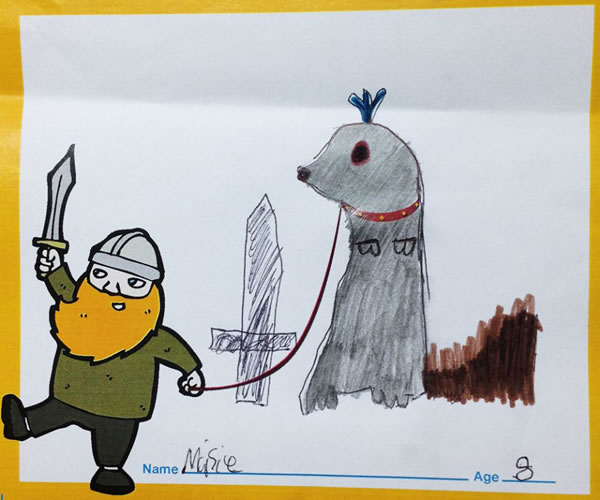 This is possibly the cutest Vikling's pet yet!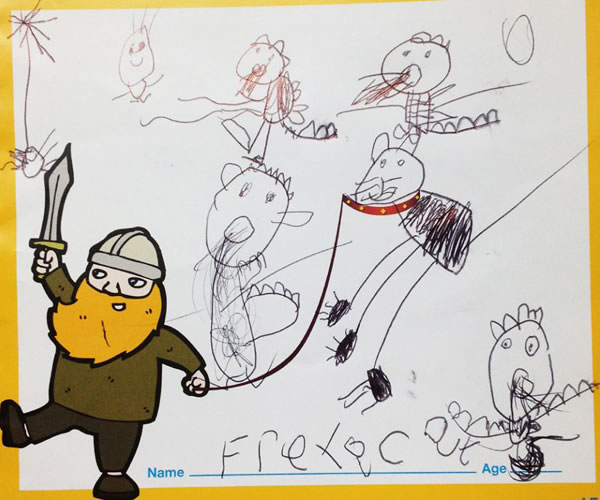 Why have one pet when you can have seven awesome ones?!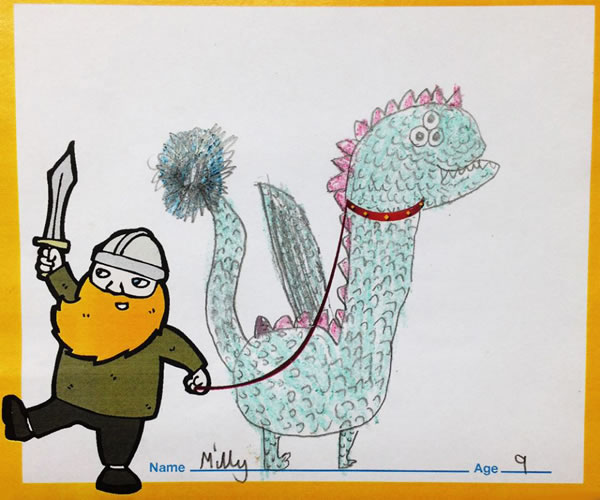 We love the scales and three eyeballs on this pet!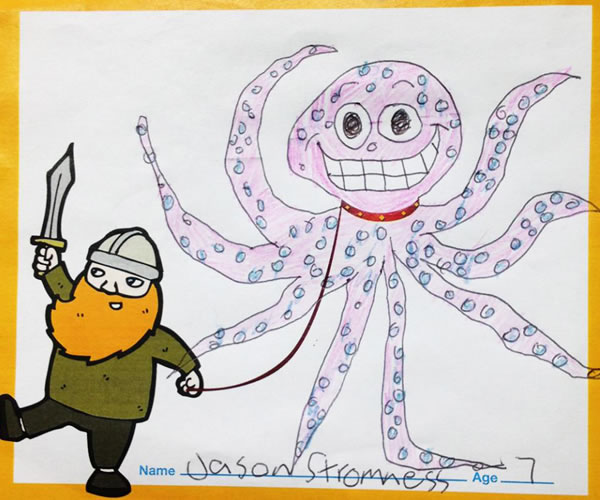 How amazing would it be to have an octopus as a pet?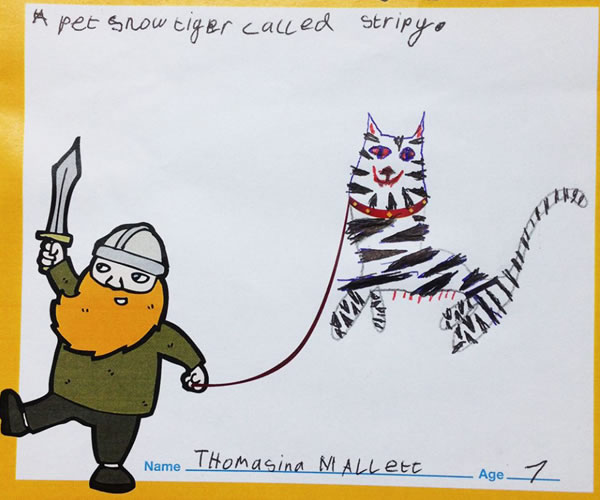 We love the stripes on this snow tiger!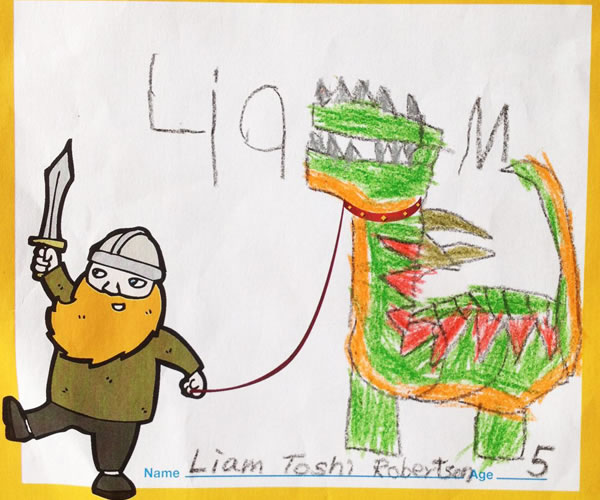 This one looks very fierce indeed!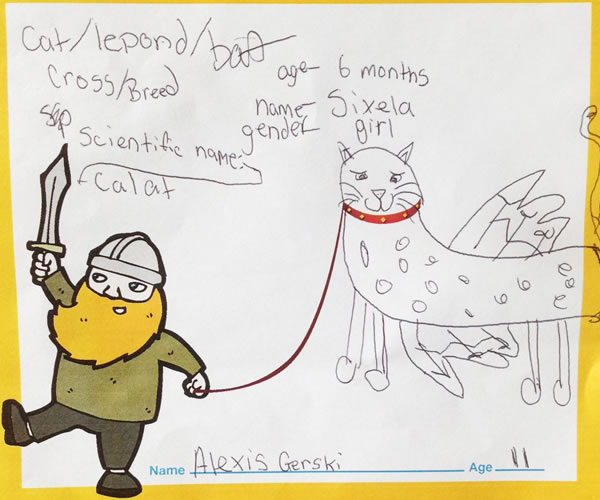 We love this cat / leopard / bat hybrid!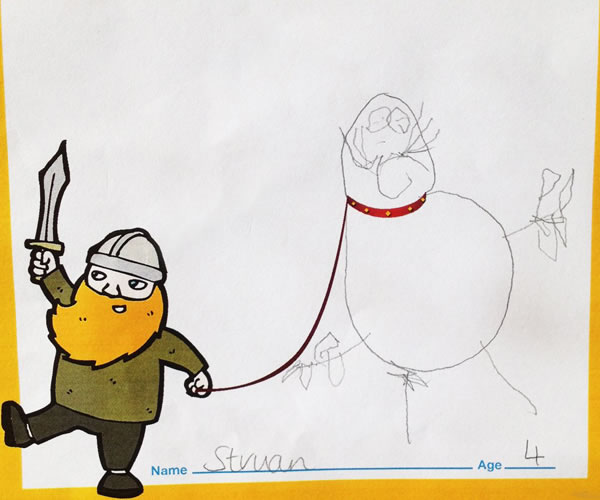 This seal is protesting at being taken for a walk!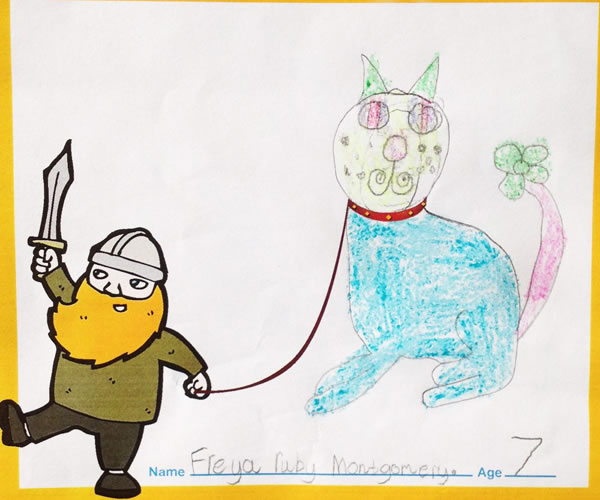 We love the flower on the end of this cat's tail!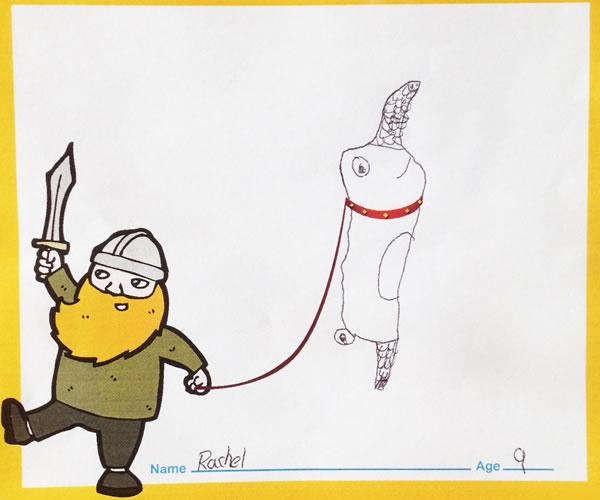 We really like the scaly nose on this happy pet!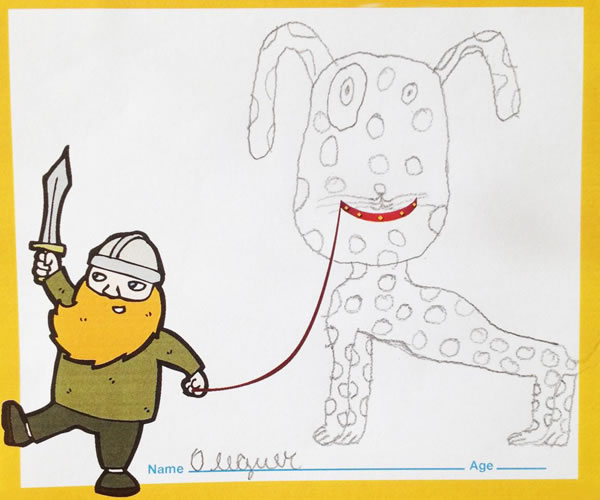 This is the happiest dog in the world. Ever!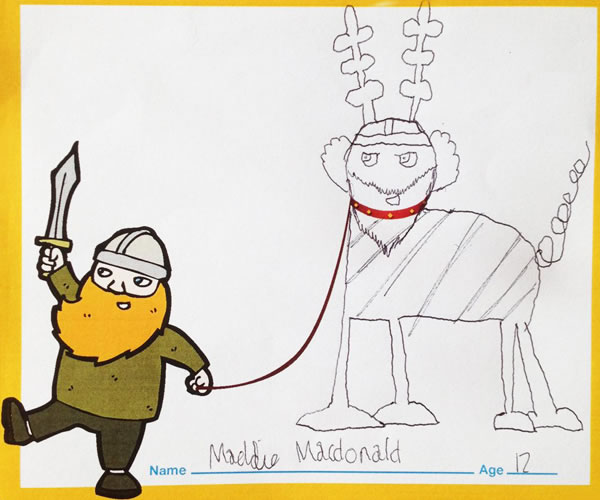 This pet makes us think of Christmas for some reason!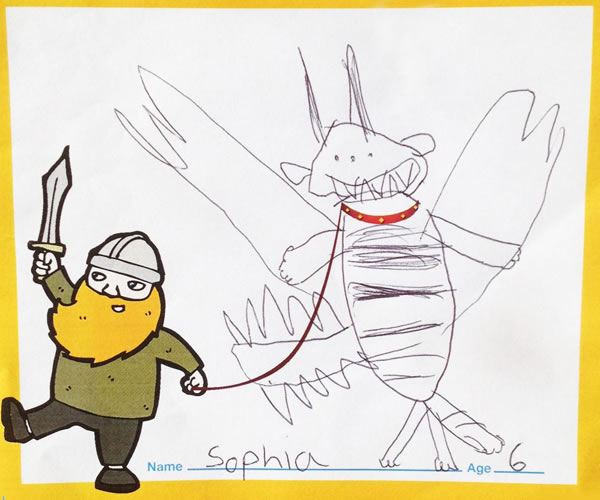 This creature is terrifying and happy at the same time!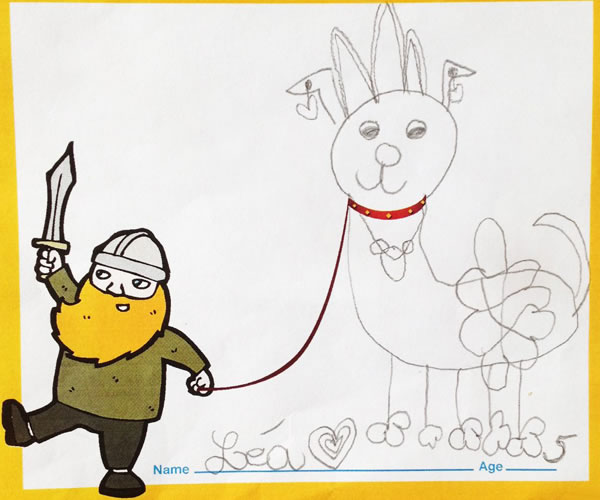 This pet is beautiful and even has earrings and a necklace!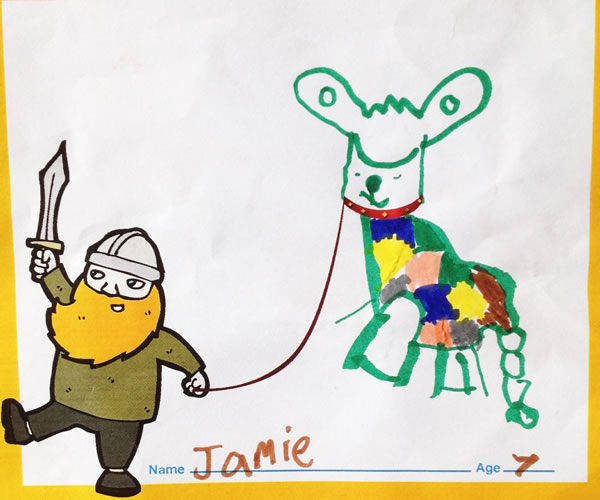 We love how colourful this pet is!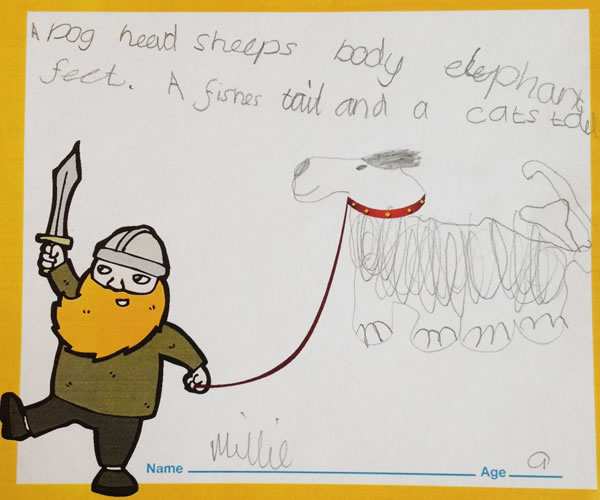 We love this mishmash of animals!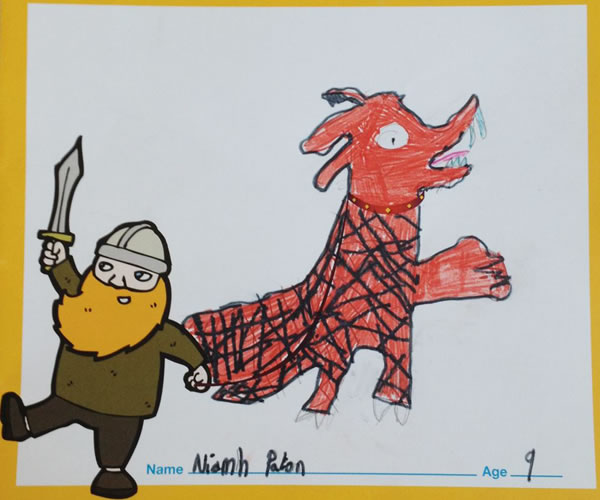 We love the red scales on this dragon!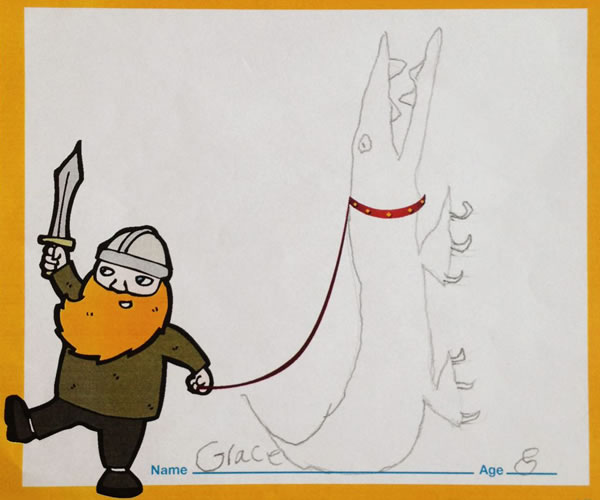 This monster doesn't want to go on holiday!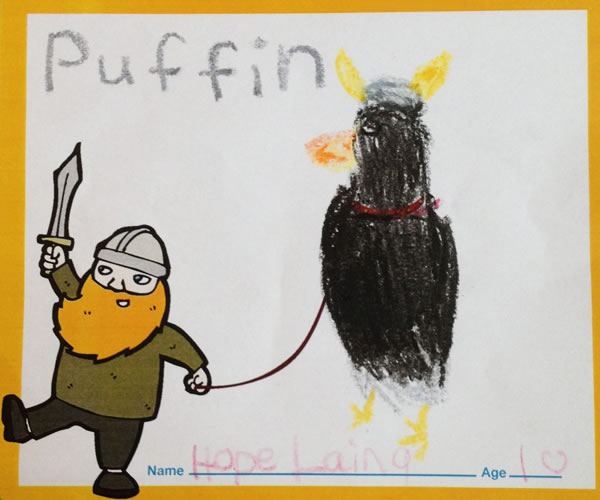 Everyone knows puffins don't have horns! 😉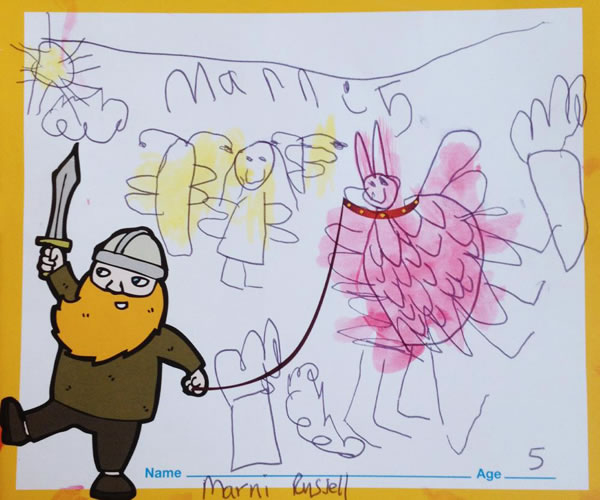 A lovely colourful flying monster!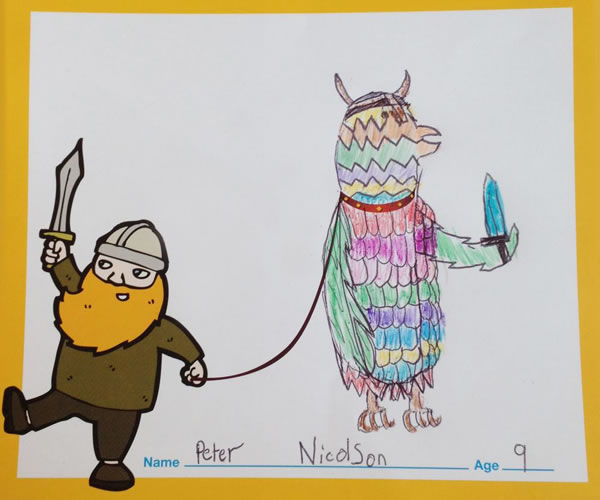 This one's a bit fearsome!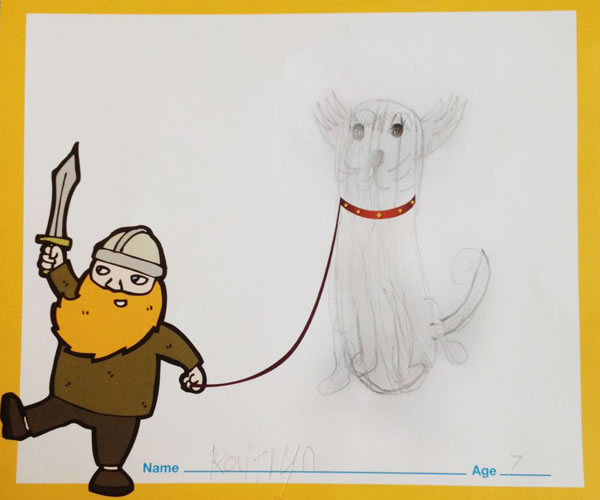 A seal / dog creature – we love his ears!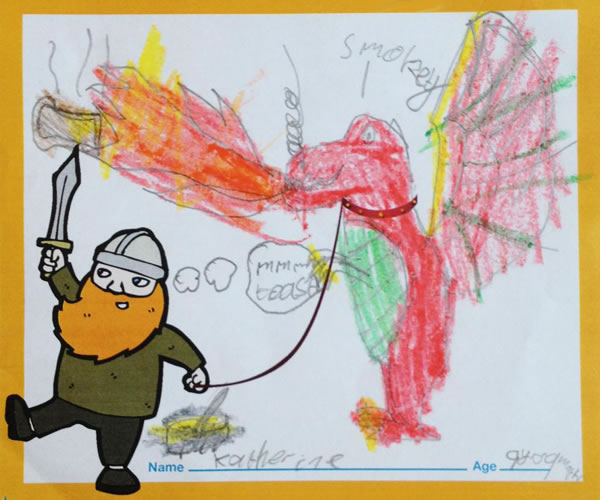 We really like that the pet is helping the Vikling by making his toast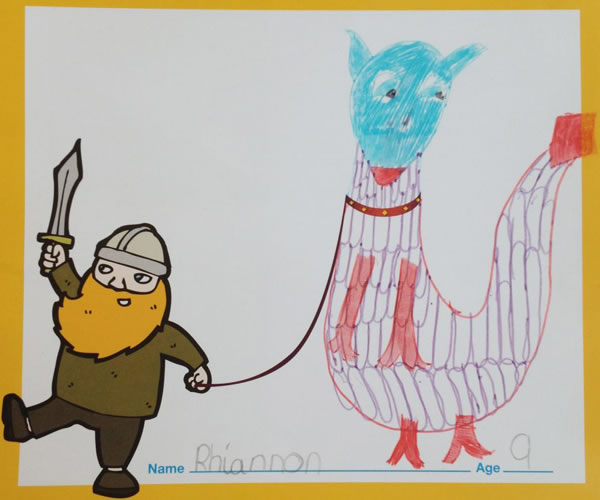 This one looks a bit bashful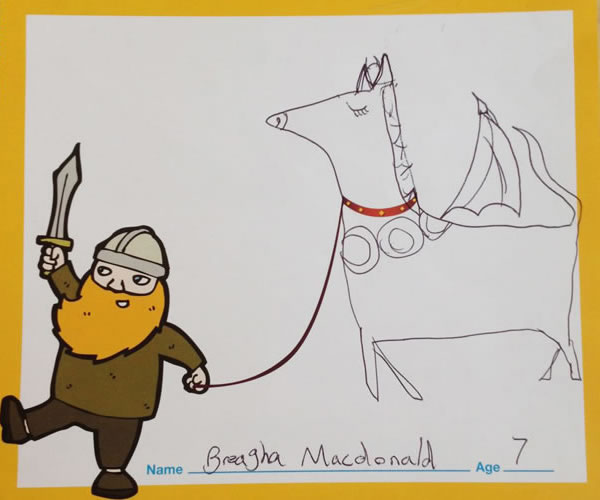 We love how posh this one looks!